Faster connection
Direct flight
Connections
Direct flight
Tourist presence





Nightlife under 30





Nightlife over 30





Points of interest
Lake, Dragon cave, Panagia Mavriotissa monastery
Activity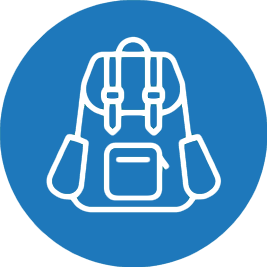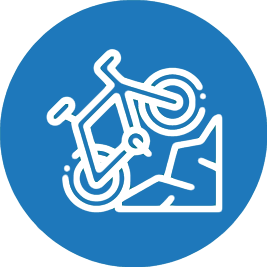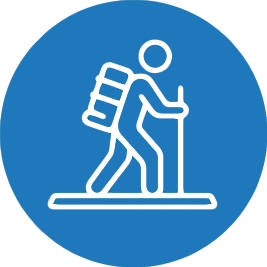 Holiday type
Family holiday, Romantic trip, Nightlife
Kastoria is a city in North-Western Greece, located on lake Orestiada and connected to the mainland by a small piece of land. The region of Kastoria (once known as Orestide) is part of the Greek Macedonia. It is surrounded by the previously mentioned lake and some lush vegetation that give it an even more magical appearance. You can also take part in a bike tour around the island to discover all its hidden spots.
What to see in Kastoria
When in Kastoria you must visit the historical neighbourhood of Doltso, a romantic and antique part of the city where you can admire the old Arhonitkas, accommodations built between the XVIII and XIX century. In the city center you will also find many bars, taverns and restaurants that serve delicious typical Greek food. In the old city you will notice many panels around that describe the history of some of the families that have inhabited the island for centuries.
There isn't much left of the antique walls that used to protect the city from the Turkish invasion but there are still many Christian and Byzantine churches that are truly magnificent. In Kastoria you will find many churches, some of these are some of the best ones in the whole of Greece.
Some of these are Agioi Anargyroi, a lovely Byzantine church located between Gousi and Anargyron. There are also Agios Loukas and Agios Ioannis Prodramos, located close to the lake. In Plateia Dexamenis you will find the Byzantine museum (free entrance, 8,30/15 from Tuesday to Sunday). If instead you want to visit the Museum of Traditions you will have to pay, it is open 10/17 from Tuesday to Saturday.
What to do in Kastoria
The main attraction of this city is certainly the lake Orestiada followed by the gorgeous architecture and natural beauties that can't be easily found in many other places. There are also many activities to choose from like taking part in excursions and bike rides along the 9 km road that surrounds the lake. There are also many bike rentals that offer both city and mountain bikes. Kastoria is an elegant city with many small taverns, bars, shops and even fur shops that are mostly an attraction for tourists.
The Nestorio River Festival, held between the end of July and the beginning of August, is a famous festival where many DJs entertain both local and foreign tourists. Last but not least there is also the Ragkountsaria Festival, a winter festival where almost all the local people meet to enjoy a day of traditional dances and live music.
How to get to Kastoria
Kastoria can be reached with non-urban busses. The station is located in the southern part of the lake, in front of the park dedicated to the Olympic flame. There are busses from Thessaloniki (2 hours and a half, 6 runs a day), from Ioannina (3 hours and a half, 4 runs a day) and from Athens (9 hours, 2 runs a day). Besides many busses and car rentals there are also many taxis.
Accommodations and hotels
There are many solutions if you are looking for somewhere to spend the night in Kastoria. There are many apartments, B&Bs, hotels and studios to choose from. They are located in both the central part of the town and in the outskirts. During the summer festival there are also many camping sites.