Faster connection
Direct flight
Connections
Direct flight
Tourist presence





Nightlife under 30





Nightlife over 30





Points of interest
Sunset in Oia, Thira, Caldera, Akrotiri Archeological site, Archeological museum, Venetian Castle, Kasteli
Activity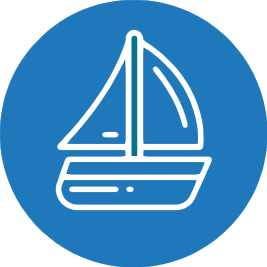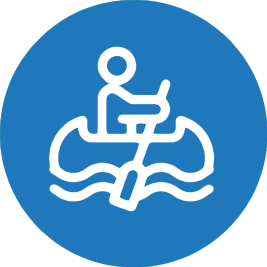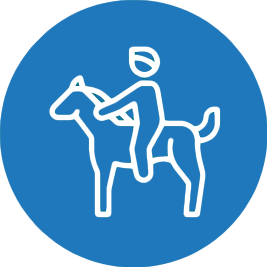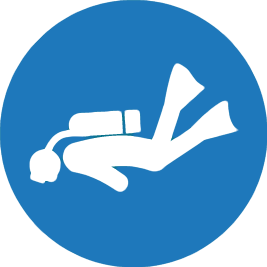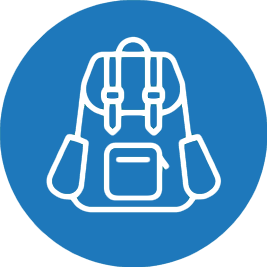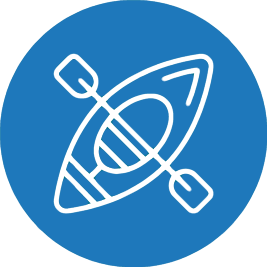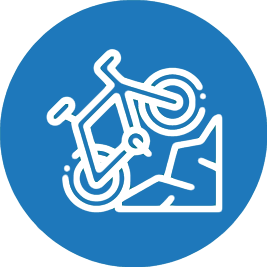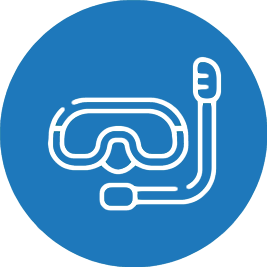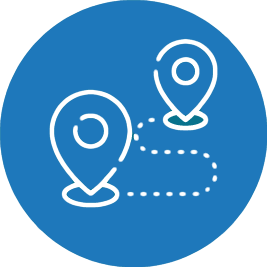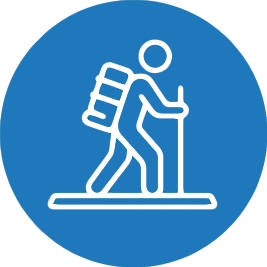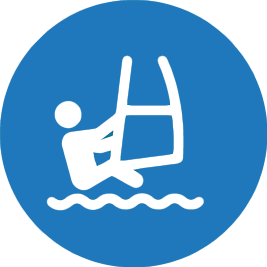 Holiday type
Family holiday, Romantic trip, Nightlife
Santorini is part of the Cyclades islands and it is one of the most famous destinations for tourists from all over the world. It's beauties and mysterious charm makes it one of the places that you must visit at least once in your life. It is certainly one of those islands that you don't want to miss on your next trip to Greece. A unique place with landscapes, views and sunsets that seem to have come out of a dream.
If you want to take a vacation in the land of the Gods you must visit it at least once! Santorini has an international airport, you can get there with a direct flight from most of the main European airports (especially italian airports).
In case you might find a cheaper flight to Athens remember that there are a lot of ferries that leave every day from Piraeus (Athens' port). Santorini is also connected to some of the islands of the Dodecanese such as Karpathos, Halki, Kos and Crete.
All the islands can be reached with a ferry!
Why choose Santorini?
Santorini isn't just the most famous island of the Cyclades, it is also one of the most famous in the world.
Even being lovely it is often considered an island where a lot of people spend a few days before leaving for other smaller islands where there are less touristy beaches and where life is less expensive.
The island's volcano is the reason why a lot of the beaches are darker than those on other islands (sometimes the beaches can even be black).
This doesn't make Santorini less attracting … just different. In Greece such interesting places are rare and visiting the volcano is a must. If you want to visit the central part of the island you will have to rent a boat, this will also give you the chance to visit some of the tiny islands nearby.
Another place to visit is the archeological site of Akrotiri (the old city) on the south side of the island. On Santorini it won't be difficult to find a hotel, an apartment to rent or a studios. Be careful about prices as some places can be very expensive. 
Thira is the main town of the island and it is also the main attraction for tourists seeking for fun.
In Thira you will find many bars, restaurants and taverns where you'll be able to taste the typical Greek food and wine (especially wine made in Santorini).
There are many hotels and places to choose and at different prices. If you are looking for some peace you can visit the northern side of the island where you'll find Firostefani. Here hotels are cheaper and there aren't as many people.
Like the island itself also Santorini's beaches offer many different activities for who decides to visit them. The beaches have dark sand that can get very hot during the day and they also have sulphurous waters that are very good for your skin's health. There are many beaches in Santorini and each of them has its own characteristics. Santorini is by far the island that offers the widest variety of beaches to choose from.
You will find beaches with red, white, golden sand or with multi coloured pebbles. Here are some of the most famous ones:
Ammoudi beach
Nearby Oia you can visit Ammoudi beach that can easily be reached by car or by walking a path that is covered by 214 steps and that leads you directly to the port and to the few houses that surround this bay. The beach like many others on the island has red sand and it well equipped for tourists.
Armeni beach
Armeni is very close to Ammoudi (also in this case there is a long stairway to walk) and it is a very small beach with deep waters that are perfect for snorkeling. The beach is equipped but there isn't any sand.
Bella beach
Nei pressi del sito di Akrotiri troviamo invece numerose spiagge. Il versante nord, quello che affaccia sulla caldera, ospita la spiaggia di ciottoli di Bella Bay, piccola e poco organizzata ma accessibile con una breve scalinata.
Near the site of Akrotiri you will find many beaches. In the northern coast (that faces the Caldera) you will find Bella bay, small and well organized but accessible thanks to a short stairway.
Capo Colombo beach
Capo Colombo is located behind Oia, on the nort-eatern part of the island. The coast line has narrow beaches with dark sand and it is quite isolated despite having a tavern and services sun umbrellas that can be rented. The seabed isn't very deep but sometimes there are strong currents which can make swimming unsafe.
Kamari beach
Kamari has a nice and wide sandy beach that is also the biggest of the island. For this reason the area around this beach is very crowded and often "invaded" by tourists. The seabed becomes very deep almost immediately and because of this you won't find many families here. Another important thing to consider is that the black sand tends to become very hot (almost too hot during the hottest hours of the day) and may spoil your day if you aren't well equipped.
Monolithos beach
Located near the airport of Santorini there is Monolithos beach on the eastern side of the island. Here you will find gray sand mixed with small pebbles and a very shallow seabed that is perfect for families that are looking for a nice and quiet beach. On the beach there are also a few taverns and many trees that offer some cover from the hot sun during the summer
Palea Kameni beach
Palea kameni is the beach with most sulfur and with the warmest waters, this is because there are some geothermal springs that warm the waters around the island of about 5 degrees along the coast.
The ideal place for people with rheumatic pains. There are also some rocks that surround the beach that have become orange overtime because of the presence of sulfur
Perissa beach
Perissa beach is very wide and it has dark sand besides many equipped services as it is one of the most famous beaches of the island. Here you will also have the chance to practice many water sports besides camping and many other activities that you may enjoy
Perivolos beach
La spiaggia di Perivolos, poco più a nord di Perissa, è ampia e meno calda, ma anche meno affollata. Il fondale marino resta profondo come il precedente, infatti la spiaggia è la prosecuzione naturale di Perissa.
Spiaggia di Pori
Always in Oia you will find Pori. 50 steps separate the beach from the road. The sand is slightly reddish and the water is crystal clear and shallow. They are perfect for snorkeling. Behind it you will also find some wind mills that make this beach very unique.
Red Beach
In the southern coast of Santorini you will find small and spectacular beaches. One of these is called Red Beach and gets its name from the red colour of the sand that has volcanic origin. For reaching it you will have to take some gymnastic shoes. If you love snorkeling this is one of the ebst beaches where to practice this sport.
Thirassia beach
In Thirassia there is only one beach located near the port. The water is crystal clear and there are many small fish, a nice beach if you are travelling with your family and you don't want to go to far away from the port.
White Beach
In the village of Akrotiri, on the south west coast of Santorini, 14 kilometers away from Fira you can find one of the most remarkable and special beaches. This tiny beach is also composed of pumice stones and gray volcanic sand and pebbles, like the rest of the beaches in Santorini. The waters, of course, are inviting and crystal clear.
Vourvoulos beach
In the eastern coast you will find Vourvoulos. These beaches aren't well known and for this reason they are almost never crowded. They are all very small and in some of them you may even find some small caves. They almsot all have a tavern nearby where you will be able to get something to drink or eat.
What to do in Santorini? Besides enjoying the island's beautiful sunsets and landscapes you will also have the chance to choose between many different activities.
From a tour of the Caldera and the wonderful views of Oia to the red and black beaches Santorini has many things to offer.
The island has some truly amazing and unique landscapes but given it's size you may want to check in advance the position of the attractions you are interested in as they may be quite far apart from to another and you may want to organize yourselves in advance.
For example, if you are on the other side of the island from Oia reaching it will take you quite a long time.
Visting the Caldera by boat
Visiting the Caldera by boat is an absolute must in Santorini. In fact visiting the Caldera will give you an idea of what this island really used to be like and it is a famous attraction amongst most people that visit the island.
Guided tour around the island
If you aren't going to spend a lot of time on Santorini this is a great option to see as much as possible of the island and learning as much information as possible.
The best option is to take part in a guided bus tour that runs through Oia, Thira and Santorini's main villages.
Boat trip around the island
Besides taking part in a boat trip in the Caldera you can also try the boat tour around the island's coast.
Like this you will be able to reach parts of the island that would otherwise be inaccessible. Last but not least you can take part in a boat tour to the nearby island of Anafi.
Diving and snorkeling
If you are visiting Santorini and love water sports you will surely have a good time.The seabed is very interesting and full of fish. There are also many diving center spread throughout the island.
Santorini's nightlife
Like for many other Greek islands, Santorini has a vibrant and exciting nightlife, suited for both over and under 30 y.o. people. Spread throughout the island you will find, night clusa, discos and many bars and atverns that serve cocktails all night long.
In Santorini you will find a very good and reliable local bus line. For this reason you won't have to worry if you decide not to rent a car or a scooter. Or else you can rent a car in one of the car rentals that can be found in Santorini's port and airport and give tyou the chance to rent a vehicle as soon as you arrive in Santorini.
You should check in advance the position of your location in order to choose what might be the best option to choose from. If there isn't a bus stop close to your accommodation you should probably choose to rent a vehicle.
Renting a car or a scooter in Santorini
Given the number of tourists that visit the island during the summer you may want to rent a car or a quad, the best option to get around the island's not always perfect roads (especially in the most rural villages and beaches).
The only thing to remember is that given the shape of the island and the number of people that visit it, it is often very difficult to find parking places. The prices for renting a vehicle are slightly higher than on other islands and it may be worth comparing the rentals prices beforehand.
Another good solution might be renting a scooter, but our suggestion if you choose this option is to get at least a 125 cc motorbike or scooter as roads can be very steep and some places may be quite far away from each other.
Moving around Santorini by bus
To move around the island, you can also choose to take the local bus line. This will take towards all the most important points of interest, beaches and villages that are spread throughout Santorini.
Some busses run until late at night and are very comfortable if you are arriving in the port at night. The busses run through Oia, Akrotiri, Kamari, Monolithos, Perissa and Athinios.
The only thing to remember is that if you are moving from one side of the island to the other one you will probably have to change bus once (this usually happens in Thira). Here you will also find the busses timetables and the prices for the run.
The taxis can be very expensive (especially for taking long trips) but taking one will give you the chance to reach areas that aren't touched by the local bus line.
Reaching Santorini is very easy as it has an international airport. For this reason the island can only be reached by taking a direct flight from one of the main European cities. Being one of the most popular Greek islands there are many ways to reach it.
Besides being a famous touristic island it is also a place from where many ferries leave for reaching the other nearby islands. On the island there are two ports, one of them is called Thira and receives the biggest ferries and private boats, the second port, Athinios, where more popular boats and ferries leave from.
Reaching Santorini with a direct flight
This is the quickest and easiest solution to choose from. During the summer there aren't any direct flights from Santorini (without having to step in Athens). In fact many people that choose to spend a holiday on this beautiful island recommend you check the timetables in advance and the chance to get a direct flight.
If you can't find a direct flight to Santorini or if you have noticed some good offers for flying to Athens, no worries. From the ports of Piraeus and Rafina there are ferries that daily travel to Santorini. The ferry from Santorini takes around 7 hours to reach the island while the hydrofoil will get you there in 4 and a half hours.
It is important to consider before hand how you are going to move from the airport to the ports of Piraeus or Rafina.
Reaching Santorini from Athens by ferry
There is also the option of taking a second flight from Athens that in 45 minutes will reach Santorini. But remember considering the time of wait between a flight and the other. The companies that reach Santorini are Olympic Airlines, Volotea, Aegean Airlines, Ryanair and the Indonesian company Tri-MG Intra Asia Airlines. As previously said Santorini is also an important island as there are many ferries that reach other islands in the Aegean sea.
There are many hotels, apartments and studios to choose from when visiting Santorini. The first option is to choose a camping site or a hostel, this is particularly good if you are a large group of people that want to spend a week on this beautiful island.
Many hotels are located between Firà, Firostefani and Agiou Mina while in Oia you will find many studios. If you are looking for a hotel just by the beach you can choose to stay in Kamari or Perissa.
Where to spend the night in Santorini
Santorini is famous for its luxurious hotels and breathtaking swimming pools located on terraces that face the Caldera (the old crate that is now covered in water in the center of the island). Besides these there are many other options (hotel, studios, apartments and camping sites) that you can choose from.
One of the things to consider is where you are going to stay and how you are going to move around the island. This will give you the chance to choose in advance what type of holiday you are looking for and deciding if you want to rent a vehicle or if you want to take the local bus. Another good option is to rent a villa in the island's center and enjoying the peace and quietness of this isolated area.
Hotels in Santorini
Hotels in Santorini can have different prices according to where they are located. If you want to spend a night in a hotel in Oia remember that the prices are going to be very high.
If you want to find cheaper hotels, apartments and studios in Santorini you will have to go to the coast on the other side of the island in towns like Kamari and Agios Georgios.
Studios in Santorini
Also here like in most other Greek islands studios are very common. These will give you the chance to spend some great time with all the independence you want.
Apartments in Santorini
Another solution on where to stay in Santorini is certainly renting an apartment. Renting an apartment in Santorini is very easy as you can ask directly to the owners and arrange a price.
This option will give you the chance to save up to 20% compared to the prices you will find on internet.
Camping site in Santorini
There are quite a few camping site in Santorini and almost all of them are connected to the local bus line.