Faster connection
Plane and Ferry
Connections
Plane and Ferry
Healthcare
Emergency medical service
Tourist presence





Nightlife under 30





Nightlife over 30





Points of interest
Dormizion, Ramparts,, Agia Efpraxia, National Merchant Marine Academy, Kiafa District, Prophet Elias, Dokos Island, Koundouriotis House
Activity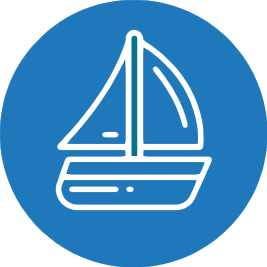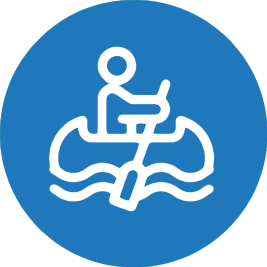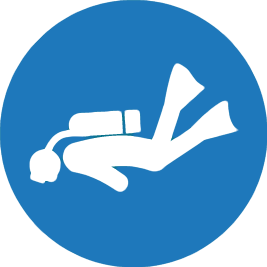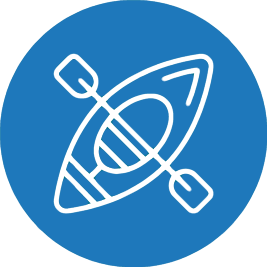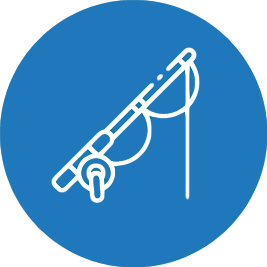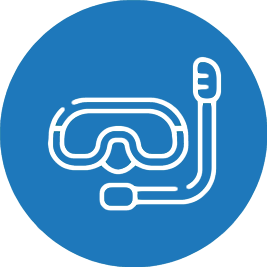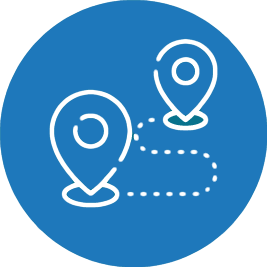 Holiday type
Family holiday, Romantic trip
The island of Hydra, or Idra, is located in the Saronic gulf. Here you will find the authentic Greek atmosphere that the true Greek passionates love so much. Hydra is considered the island of VIPs as once upon a time it was very common among Hollywood actors.
It was so important once that famous people from all over the world would gather here giving you the chance to meet actors, musicians, singers and TV celebrities. The island was also the set of many films like "boy on a dolphin" with an extremely young Sophia Loren that played the main role of Phaedra.
Traditional buildings made in stone, pebbled roads, wide squares and the ban on cars are just some of this island's characteristics. There are also more than 500 donkeys that are used as public transport and give Hydra a traditional atmosphere and the impression that time has stopped in this corner of Greece. Hydra can only be reached with motorboats that set everyday from Piraeus port (after about a travel of one hour and a half) or by taking a smaller boat from the port of Metochi or from the islands of Spetses and Poros.
Why choose Hydra?
Hydra is an island that is perfect for any type of tourists as there are many activities and natural beauties which makes this island even more interesting. Here you will find families, elderly people and young couples that have come here to spend a relaxing and quiet vacation or large groups of people that come to hydra to enjoy the vibrant nightlife and its discos. When arriving in the island's port you will notice an incredible quietness.
As previously said here cars are banned and almost all transportation is done with donkeys. Getting a donkey ride costs about 15€ and it is the only alternative to walking. Hydra is slightly more expensive compared to the other islands of the Saronic gulfs like Egina, Spetses, Salamina and Poros. The reason why prices are slightly higher is its level of popularity and the fact that it is still an island visited by famous and important people. If you go walking around the port you will notice very many luxurious yachts. Hydra isn't for everyone, especially if you don't want to spend quite a lot of money.
The beaches on Hydra certainly aren't the most famous ones in the whole of Greece, but they all still have crystal clear waters. The beaches are mainly covered in pebbles and most of them can be reached with a taxi boat or with a rented boat. There are also some private small boats that will give you a lift to the different beaches of the island. There is also a network of ferries that will take you after a short boat ride to the beaches on the islands of Poros and Spetses. Here is some information on the beaches in Hydra:
Agios Nikolaos beach
In the south eastern part of the island, near Bisti beach, you will find Agios Nikolaos a lovely beach completely covered in pebbles. It is considered one of Hydra's nicest beaches and can only be reached by renting a boat or taking a taxi boat. The bay near it is very big and also this is covered in pebbles, the sea is crystal clear with a blue shade that becomes a darker blue when you reach the deeper parts. The beach unfortunately isn't equipped at all except from a small kiosk that serves food and drinks during the summer.
Before you decide to visit this beach you should check the time tables of the taxi boats to make sure there is one in the evening.
Avlaki beach
Avlaki is next to the village of Hydra. This beach is covered in pebbles and it is the closest one to the port, despite this it isn't usually very crowded. The shore is covered is made of pebbles just like the seabed, these rocks all have different colours that make the water in the shallowest points look extremely coloured and will make you appreciate even more the crystal clear waters. Avlaki is surrounded by some tall cliffs on which you can even sunbathe. It can be easily reached by walking a path that is completely surrounded by nature that connect Avlaki to Spilia.
Bisti beach
Bisti is a beach covered in pebbles located near a village from where the beach gets its name. It is surrounded by green woods, tall cliffs and many shiny rounded rocks. There is a diving center which is great if you like diving or snorkeling. The sea is of a turquoise colour like in many other Aegean islands, the seabed is very shallow and covered in pebbles and rocks. There are also many beach umbrellas and sunbeds that can be rented for the day. Unfortunately there are also some jellyfish very often. Last but not least there is a small tavern nearby where you will be able to taste some delicious traditional Greek food.
Kaminia beach
Kaminia is located in the northern coast near the villages of Hydra and Vlahos. Near the beach there is a small port that is used by the local fishermen to anchor their boats before going and relaxing in the nearby taverns after fishing all day. The beach is rather small and made of stones and pebbles, the sea is crystal clear and incredibly blue with a rocky sunbed that gives home to many fish and marine life species, a perfect place for snorkeling and fishing. Like on other parts of the island in front of the beach you will see a barren landscape mixed with a lush vegetation.
Hydroneta beach
Hydroneta is located near the port of Hydra at just a few minutes away from Spilia. There are many cemented planks where to lie and sunbathe or from where you can dive or go snorkeling. The beach is surrounded by rocks and it is famous on the island for its small bar located in a picturesque location from where you will appreciate a magnificent view of the landscape and of the beautiful blue sea. Last but not least there is lounge music playing all day that give to this island an even more exotic and relaxing atmosphere.
Limnioniza beach
Of all the beaches in the southern coast of the island, Limnioniza is the only one that can be reached either on foot or by boat. If you are planning a trip to hydra remember this is the most crowded spot of the island. The beach is rather long and covered in a white and grey gravel while the sea has an incredibly bright blue color that creates a glass-like effect for how clear it is. The shade is provided by the many beach umbrellas that can be rented with some sunbeds. During the high season there is a kiosk that serves fresh drinks all day besides many snacks to choose from. The seabed becomes gradually deeper and has wonderful blue shades and crystal clear waters. You can also rent all the necessary equipment to practice water sports like windsurfing during the high season. Last but not least there is a wonderful tiny island just in front of the beach that offers a wonderful scenario and view of the sea.
Mandraki beach
Mandraki is located in the northern part of the island and it is very close to the port and the city of Hydra. This beach is surrounded by some pines that offer some useful shade during the hottest months of the year. It can be reached on foot after a 25 minute walk or with a taxi boat in only 7 minutes. If you decide to walk there we suggest you to avoid the hottest hours as the temperatures can be very high and possibly dangerous. Mandraki actually has two different beaches: the first one is rather small, covered in pebbles and located near a picturesque tavern; the second one is much larger and is one of the few beaches on the island to have a golden sandy beach. Both of them are equipped with any service a tourist may need like beach umbrellas, sunbeds and kiosks. There are also different activities that you can practice both inside and out of water. This is certainly the most crowded and beautiful beach of the island!
Molos beach
On the north-western coast of the island after walking for about 6 km from the port you will find Molos beach and the nearby village from where it gets its name. If you are looking for a quiet spot this is a great place. The beach is difficult to reach either on foot or by boat and for this reason it isn't usually very crowded, even during the most crowded months of the year. The beach is covered by pebbles and surrounded by turquoise waters. It is considered one of Hydra's nicest beaches and there are two ways to reach it: getting a taxi boat or walking for about an hour through a path in a pine forest. The beach isn't well equipped and doesn't offer many services to the tourists that visit it so you will have to bring something to drink and eat with you.
Spilia beach
In the northern coast of the island, not far away from Hydra's port, you will find Spilia, a beach covered in cement. The old pebbles and stones have been removed and instead of them the locals have built a cement structure with large steps where you will be able to sunbathe and relax. The sea is crystal clear with a turquoise colour and blue shades according to the depth of the waters. On Spilia there is also a tavern surrounded by beach umbrellas made of bamboo where you will be able to enjoy the wonderful sea view while sipping a cold cocktail.
Vlychos beach
Vlichos is only 2 km from the port, and is located near the village from where the beach gets its name. The beach can be reached either by walking for 45 minutes or by getting a taxi boat that will take about 10 minutes. This beach is completely different from the other ones as it has red sand and pebbles mixed to gravel.
In Hydra there are plenty of things to do and see and you certainly won't get bored. It is famous for its neoclassical architecture. An island where time seems to have stopped, surrounded by the wonderful Greek atmosphere. Here is a list of some of the things you will find in Hydra:
Trip to the Dormizion
This cathedral is the biggest church of the island and is located in the port's center. Originally built during the first half of the seventeenth century it has been restored many times because of the many earthquakes that have affected Hydra. Inside it you will find the "ecclesiastic Byzantine museum", a small museum located in the castle's old prison.
The historical museum
Nearby the port you will find the historical museum where you will find objects from the Balcan wars, the two world wars and the independence wars fought against the Turks.
Besides this you will also find a collection with some of the island's most famous paintings.
National merchant marine academy
In Tsamados mansion there is the national merchant marine academy, a historical house that was once owned by a rich family where you will discover the old architecture of the island. It is located near Tompazi mansion that is now become a school of art.
Old neighbourhood in Kiafa
If you take the road that takes you from the village center to the old neighbourhood of Kiafa from which you can reach Hydra city. On the way there you can see Lazaros Kountouriois mansion, an old house that dates back to the eighteenth century and that is free to visit.
Tour of the monasteries
On Hydra there are some very interesting churches and monasteries. One of these is the prophet Elia monastery, located on the island's highest mountain and famous for being Thodoros Klokotronis' (a revolutionary soldier and hero) prison during the independence wars with the Turks. There is also the monastery and church of Saint Eupraxia besides the monasteries of Agios Nikolas and Palion Kalograion.
Boat tour of Hydra
A boat tour is one of the best activities you can choose from when visiting Hydra. The only way to explore the island is on foot so taking a boat tour is also a great way to discover some of Hydra's secret spots besides the fact that it gives you the chance to visit the Peloponnese coasts or the island of Dokos.
Tour of hydra by horse
On the island you will also have the chance to go for a horse ride, another great way to explore Hydra's hidden routes and paths while enjoying a wonderful experience.
Moving around Hydra? Unfortunately on the island there aren't any vehicles (either busses or rentend vehicles), in fact the only way to move around is either on foot or on a donkey. Otherwise you can take a taxi boat (boats to move around the island's most famous beaches and even from one island to the other). As previously said the other alternative is to move around on foot.
As previously mentioned the island of hydra doesn't have an airport so it can only be reached by ferry, boat or hydrofoil. When travelling to Hydra we recommend you land in Athens before reaching the port of Piraeus. The route Piraeus-Hydra is covered by the company Hellenic Seaways with 6 runs a week that last about 1 hour and 15 minutes each. From hydra you can also reach many other islands of the Saronic gulf and the port of Hermioni in the Peloponnese. So if during your tour in greece you are planning to visit the Peloponnese remember that you will have the chance to reach Hydra.
Given the absence of transport vehicles apart from donkeys and taxi boats when choosing a hotel room or an apartment, remember to consider how close this is to the island's port and how easy it is to reach other areas from there. The hotels are mostly located around the port and in the many small alleys you will find in Hydra city. The ones located near the port all tend to have slightly higher prices.
Where to stay in Hydra
If you are looking for a hotel that is easy to find and doesn't have particularly high prices you can choose the historical hotel Delfini where the prices are accessible for being on an island that is considered expensive. If you are looking for unique landscapes you can look for a hotel that gets its name from the island that is said to have the best view of the island.
If you are travelling with small children or you are looking for an extra feature there is also a nice hotel that has the only swimming pool you will find in Hydra.
Apartments and studios in Hydra
Between Hydra and Mandraki are concentrated most of the studios you will find in Hydra, that are the cheapest solutions you will find on the island. If you decide to stay in Mandraki you will certainly save some money but you will have to consider the fact that reaching Hydra city takes about 30 minutes.
There are also other solutions spread throughout the coast around Vlykos. There are also many apartments that you can rent spread throughout the island, most of them are located in Hydra but there are also some of them on the coast.