Faster connection
Plane and Ferry
Connections
Plane and Ferry
Healthcare
Emergency medical service
Tourist presence





Nightlife under 30





Nightlife over 30





Points of interest
Karthea, Stone Lion, Agia Anna, Panagia Kastriani
Activity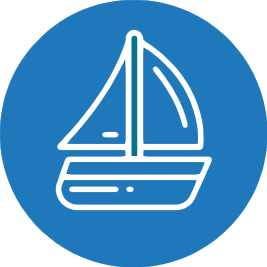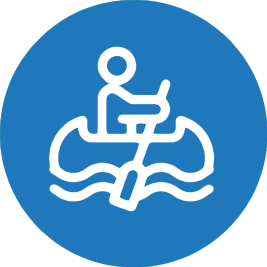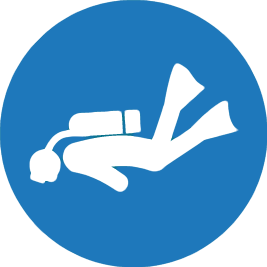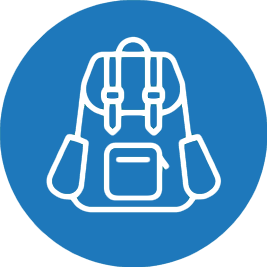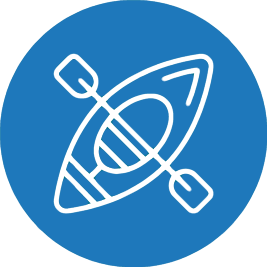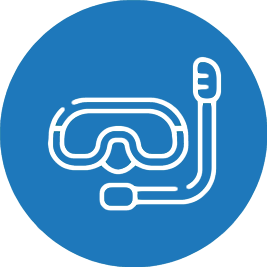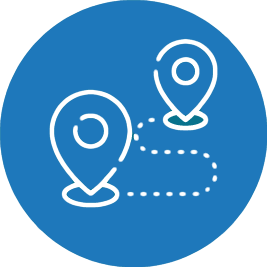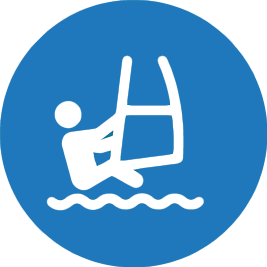 Holiday type
Sea and Relax
Kea is one of the islands of the Cyclades that is closest to land. A territory that is mainly made of hills (130 km2) with a dry climate and the presence of the Meltemi wind that blows across the Aegean sea. The coastline is almost entirely covered in beaches while the inside of the island is lush with valleys where almonds, grapevines and olive trees are grown. Besides being connected to Lavrio, Kea is also connected to Kythnos and Kyros . From Lavrio there are about 2 to 4 daily departures for Kea that take a little over one hour for reaching the other islands. 
Why choose Kea?
Kea is known by the Greeks as Tzia and here despite from a few tourists most of the visitors are from Greece. Rather big and with lots of touristic comforts it still isn't well known so you will be able to enjoy both the quiet and touristy side of this island. Being so close to the mainland it is very easy to reach and it is also especially good for "island hopping", this consists in moving from one island to another before reaching the main islands of Ios, Santorini and Mykonos. 
Kea's numerous beaches, hilly landscape mixed with the quiet yet populated villages is a perfect destination for  those seeking for adventure and relax. Even being large and quite populated the only two touristic locations are the Chora of the island, Ioulis, located on top of a mountain, and the port of Korissia. All the other houses or tiny villages are either on the coastal area or in the valleys and in both cases they are the traditional buildings that you can find in the Cyclades or in the rest of Greece.
Like for all Greek islands you will have the chance to visit a large number of typical white churches. There are over 130 of them distributed throughout the island. Some of them are even next to the coast and on cliffs. One last attraction that you don't want to miss is the lion statue on the road towards Ioulis that symbolically protects the island
Kea is covered with many beautiful beaches that often aren't very crowded compared to other islands of the Cyclades. There are two coasts: east and west. Not all the beaches can be easily reached. Here are the nicest beaches on Kea:
Gialiskari beach
Since it is so close to the port it is one of the most visited beaches of the island. The beach is the ideal destination for nature lovers and it can be easily reached from Vourkari beach.
Kambi beach
Kambi beach deserves a visit, the seabed is very shallow and it ideal for children or for someone that doesn't like swimming particularly. There are also some rocks that appear from the sea just next to the coast, creating a small lagoon that is protected from the stronger currents.
Karthea beach
Karthea beach is the perfect destination for nudists. This beach has an archeological site nearby. The beach can only be reached by boat or by walking for an hour through a small creek. For this reason it is perfect for nudists as previously said.
Otzias beach
This is the northernmost beach of the island, it is 700 meters long and it is surrounded by many trees that during summertime offer protection from the hot sun.
Pisses beach
This long and sandy beach has crystal clear waters and tamarisk trees surrounding this beach located in the south-western part of the island. The beach is partially equipped for tourists and offers many spots for snorkeling and diving. There are also a tavern and a bar. The beach is surrounded by fruit trees, low hills and olive trees.
Schinos beach
Schinos isn't very famous or very crowded so it can be quite difficult to reach. Also here you can sunbathe in complete relax and away from indiscrete looks.
Spiaggia di Sikamia
It is one of the nicest isolated beaches of the island and thanks to its turquoise waters and landscapes it is also one of the nicest!
Kea is famous for the beautiful waters and for the many art related points of interest. This island is covered in lush nature and offers the chance to practice many different water sports or visiting some archeological sites. Lets see what are the most interesting places to visit on the island.
Diving and snorkeling
The beaches on Kea are famous for the numerous and beautiful seabeds surrounding it. But there aren't just natural beauties on these islands, in fact there are also many relicts to visit around the coast. The most famous of these relicts is the HMHS Brittanic that was part of White Star Line, a company that also included the Olympic and the Titanic (that both sunk in tragic events). The relict is located just outside the island, at about 100 meters of depth.
Boat trips
Like in every island also in Kea you will have the chance of taking part in a boat trip thanks to which you will see and visit parts of the island that are inaccessible with a vehicle. With a boat you can visit beaches that would otherwise be unreachable.
Water sports and boat renting
In the most famous beaches of the island you will have the chance to practice any water sport and rent any equipment you may need. Visiting the island with a boat is a great experience. On the island there are also many centers where you can rent any type of boat.
Trip on a mules back
An experience that will show you the true atmosphere of this island. On Kea you will have the chance to have a tour on a mules back, an incredible way to explore the island passing through Ioulis, Kato Meria and Karthia. Remember that you will have to be in pretty good shape before starting walking in these barren and steep paths.
Karthea's archeological site
Another interesting place to visit is the archaeological site of Karthea. This abandoned fortified city is surrounded by some tall walls. Once there you can visit the temple that was dedicated to the goddess Athena, the archaic temple of Pythion Apollo and the remains of the theatre.
Most of the remains are preserved in the archeological museum of the island. Once you've visited the site you can then decide to go for a swim at the beach located near the temple. The only problem is that if you want to visit it you will have to walk for a while or take a boat to reach it as it is very difficult to reach.
The archeological museum
If you are someone that likes art you should also consider visiting the archaeological museum of Kea. Inside it you will find many remains from the bronze era but you will have to be careful about opening times as very often the museum is open for only half a day. There are also some interesting remains from the old city of Karthea.
On the island of Kea you will have the chance to rent a car or a scooter, these can be mainly hired in the island's port or in the Chora. If you would rather choose a cheaper option or you just don't want to rent a vehicle no need to worry as there are quite a few options to choose from. There are in fact busses and taxi boats to choose from.
Moving around Kea by taxi and by bus
The public bus line travels only during the months of July-August and connect Korissis, Vourkari, Otzias, Ioulida and Piosses beach. The busses don't run many times during the day but by checking them in advance and with a bit of organization you can choose not to rent a vehicle.
As usual taxis are a valid alternative to renting a vehicle and not having to worry about timetables and finding bus stops. Of course, renting a vehicle will give you complete freedom and the chance to visit areas of Kea that you wouldn't be able to see otherwise. Last but not least you can take a taxi boat for going from Kea to lavrio and vice-versa. A taxi boat can carry from 4 to 8 people.
The island of Kea can be easily reached from Athens. So the first thing you will have to do is reach Athens before taking a ferry that will take you directly to Kea.
Reaching Kea from Athens
From the airport of Athens you will have to reach the port of Lavrio where you will find a ferry for Kea. The ferry can be taken from Lavrio and not from the main port of Piraeus as the journey for Kea only lasts about one hour. The port of Lavrio can only be reached by car going through the Attika mainroad or through the coastal roads of Poseidonos Avenue and Athens-Sounion Avenue.
If you are arriving in Athens by plane, you can also reach Lavrio following this route:
First of all, you will have to take the underground (Proastiakos) and stop in Koropi. From there you will have to take a bus that in 40 minutes will take you to Lavrio.
Otherwise you can leave from the international airport of Eleftherios Venizelos in Athens where you can directly take a bus that will take you to Lavrio going through Markopoulo. Stop in Victorya Station after having taken the underground "green" line and at about 100 meters distance you will find the bus station of Pedion Tou Areos. There are busses for Lavrio every 30 minutes.
Reaching Kea from Kythnos and Syros
Otherwise you can always reach the Kea from the islands of Kythnos (1 h 20 minutes of travel) and Syros (2h of travel). The ferries run twice a week and it is the perfect solution for someone that is travelling around the Cyclades islands.
Kea is a fascinating and quiet hidden island and there are many apartments and hotels to choose from. The most touristic points of the island are Korissa and Ioulida and here there are many options to choose from. Hotels and apartments at reasonable prices can be found both near the beach and near the surrounding nature.
Where to spend the night in Kea
In the outskirts of Ioulis there are some spectacular panoramas. There are also many rooms that can be rented that are big and comfortable with a minimalistic design, an ideal option for families and big groups of people. There are also many small bungalows located between olive trees near the outskirts of Korassia.
Last but not least there is the small village of Otzias where you will find some apartments and even a camping site located near Pisses beach.
The villas of Kea
This island is mostly visited by local Greek tourists and has many villas to choose from. Most villas offer every comfort you might need and are usually located just in front of the sea. A great solution for families or for a large group of people.
Apartments and studios to rent
There are many apartments to choose from that are spread throughout the island's main centers but also in the more hidden area surrounded by nature. There are also the studios the most common option chosen throughout the Greek island.
Hotels in Kea
In Kea there are only a few hotels to choose from. Most of them are managed by the island's local people and can have different stars and prices. There are also some hotels that offer studios and large rooms to rent as it is one of the greek islands that is visited by most families.