Faster connection
Plane and Ferry
Connections
Plane and Ferry
Healthcare
Emergency medical service
Tourist presence





Nightlife under 30





Nightlife over 30





Points of interest
Agios Ioannis, Cave of Apocalypse, Zoodochos Pighi, Church of Evangelistria
Activity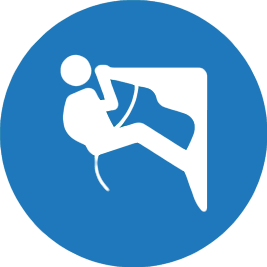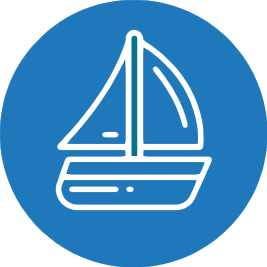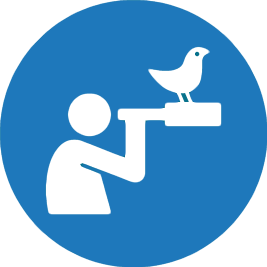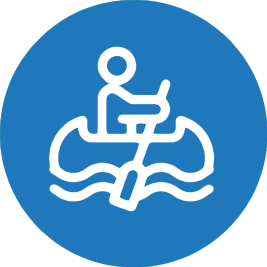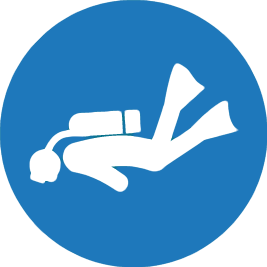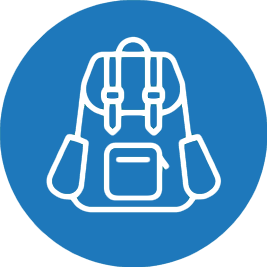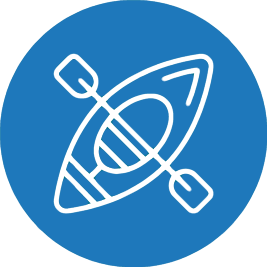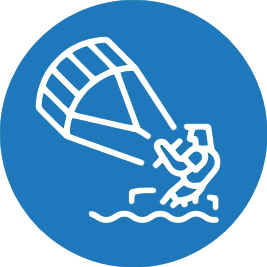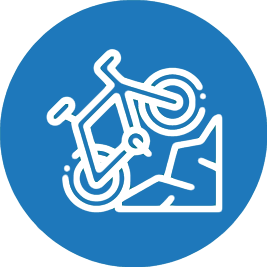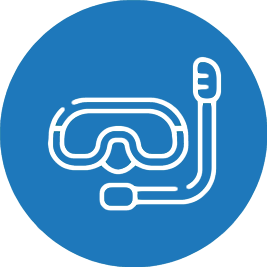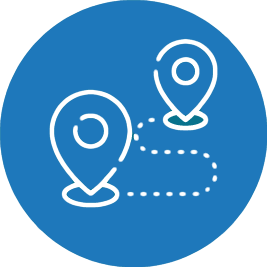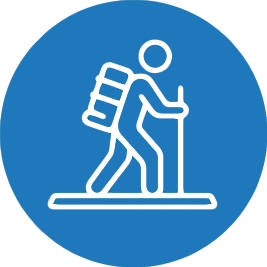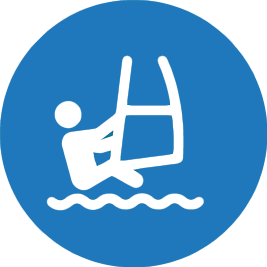 Holiday type
Family holiday, Romantic trip, Nightlife
The island of Patmos (a.k.a. Patmo) is one of the most interesting islands of the Dodecanese. It became famous because the legend says that here was where St. John the evangelist lived and had his visions that were then described in the Apocalypse. The island still has a mystical and quiet atmosphere, the cave where St. John was said to have lived has been transformed in a monastery. Hora, the main village, is located on the highest hill of Patmos. This island isn't just important for religious reasons, in fact it is also a great place for nature with it's lush pine woods.
All the ferries and catamarans for Patmos stop in the port of Skala, from there you can either go south to Lipsi, Lèros, Kalymnos, Kos and Rhodes; or else you can go north to Agathonisi and Samos.
Why choose Patmos?
This island in the Dodecanese can be the ideal destination for a relaxing vacation by the sea. Religion is still an important part of the island's identity so if you decide to visit the monasteries and the local churches. If you are a woman you will have to wear a long skirt and something to cover your shoulders, men have to wear long trousers (even during summertime).
Because of this spiritual side the island's population organizes religious festivals and music concerts to try to reconnect Patmos to it's past. Patmos is quite windy, this makes it an ideal destination for windsurf passionates and professionals. If you rent a car or a motorbike you will have the chance to explore the island on your own and find some hidden corners just for yourself. Trips to the nearby islands of Marathi,
Arki and Lipsi are organized daily. At Grikos or Skala you can rent a tiny boat to explore and go diving in the coasts around the island. Skala is the most touristic part of the island but you can find many other beaches around where to relax in quietness. Patmos is the island of religion and monks, loved by divers and appreciated by anyone who visits it.
This island in the Dodecanese has many beaches (some covered in pebbles and other ones in sand), some of these can be easily reached while other ones can only be reached by boat. Here is a list of Patmos' most famous beaches:
Agriolivado beach
Located 8 km from Hora and 3 km from Skala this is one of the smallest and nicest beaches in the Agriolivado bay. The beach is covered by a mix of pebbles and sand and it is surrounded by trees and hills. The water is almost always calm. Luckily the beach has quite a few bars nearby and even places where to rent pedalos.
Diakofti beach
Going through an asphalted road or through a path from Petra beach you will reach this wonderful and tiny beach. It is located in Diakofti bay in front of a village from where the bay and the beach get their names. The beach is famous because of the hills and landscapes surrounding it. On each side of the beach you will find some big rocks that are perfect for snorkelers.
Grikos beach
South from Skala you will find the small village of Grikos where you will find a sandy beach surrounded by taverns, hotels, sunbeds, beach umbrellas and rentals for water sport equipment. It's conformation make it similar to a lake since Grikos is surrounded by the island of Tragonisi. According to the legend this was the place where St. John baptized the inhabitants of the island.
Kambos beach
Kambos is a beach covered in pebbles and located in the northern part of the island, 5 km north-east from Skala. The beach is a few km long and it is surrounded by lush nature, wonderful trees and crystal clear waters. It is famous for being one of the island's nicest beaches and for being perfect for families with small children as it is the beach that offers most services for tourists. You will also have the chance to rent all the necessary equipment for practicing water sports like windsurfing and surfing. Behind the beach there are also a few taverns and restaurants that serve local food.
Lampi beach
Lampi is a beach covered in pebbles located in the northernmost part of the island, it can be easily reached by car, by boat (from the port of Skala) or on foot after walking 25 minutes from the nearby hills. It is famous for its multi colored stones. The beach is surrounded by taverns and tall trees that provide useful shade during the hottest months.
Lefkes beach
This beach is located in the north-western part of the island, 12 km west from Hora, close to Lefkes bay. It is considered one of Patmos' nicest beaches. It is partly covered in shade (very useful during the warmest months of the year) and the waters are very shallow. The sand is very fine and golden.
Livadi Geranou beach
It is located near Vagia beach it is covered in fine pebbles and unfortunately it doesn't offer any services for the tourists that visit it. There is also a small tavern near the beach that serves local typical food on a daily basis. Given its position it is a sheltered beach from the strong Meltemi wind that blows constantly in the Aegean sea.
Meloi beach
Located 2 km from the port of Skala this beach has a half moon shape and it is covered in fine sand. The water are perfect for people that love swimming and snorkeling. Being so close to Skala it is often quite crowded as many tourists that haven't got their own vehicle go there. Nearby you will also find taverns, restaurants and a mini market located 20 meters from the beach's camping site. There is also a very tiny port close to the beach where small private boats can be anchored.
Petra beach
South from Grikos you will find this beautiful beach covered in pink pebbles and small stones. From here you can admire the iconic Kalikatsos rock, a long and unique rock formation.
Plaki beach
Located 7 km from Hora, south from Petra, You will find this tiny beach that is covered in fine sand and a few pebbles. On the furthermost part of the beach you will find a lot more pebbles and less sand that aren't usually very crowded. Unfortunately on the beach you won't find anywhere where to rent sunbeds or beach umbrellas so you may want to bring them with you. It is also a popular beach amongst tourists.
Psili Ammos beach
Located in the southernmost part of the island, Psili Ammos can be reached by leaving by boat from Skala or after a 30 km walk from Diakofiti. The beach is surrounded by trees that offer useful cover during the hottest months of the year and very appreciated by nudists. As previously said the island has a very important religious tradition and for this reason nudists were once not very appreciated but nowadays things have changed a lot and every year many tourists visit it for this reason. Nearby there is also a small tavern that serves delicious local food.
Vagia beach
Following Patmos' eastern coast you will find Vagia beach 7 km from the port of Skala. You can reach it ny bus or after a 1 km walk. The beach is covered in a mix of pebbles and sand, it is very quiet and peaceful and it is the ideal place for people that love snorkeling. The water is usually pretty cold but the color of the stones surrounding it and the rich marine life are good reasons to enjoy a nice swim.
Patmos offers many activities to choose from and the island's atmosphere is very relaxed but if you wish there is also a vibrant nightlife. Patmos is an ideal location if you are looking for a place to spend a relaxing vacation without necessarily having to say no to the Greek nightlife.
Hora and Skala are the two towns where you will find traditional Greek music, taverns, discos, bars and clubs that during the summer give the island a vibrant atmosphere. Here are some of the activities that you can choose from when visiting Patmos.
Boat trips in Patmos
When visiting Patmos don't forget to take part in a boat trip as it will give you the chance to visit parts of the island that would otherwise be inaccessible. You can also visit the nearby islands of Arki, Lipsi, and Marathi. The trip usually lasts a day and most boats leave from Patmos port but there are also other ones that set from Grikos and offer a barbecue at the end of the trip.
Renting a boat
If you want to explore the island's coast independently, without having to care about timetables and right days you can also decide to rent a boat. There are many agencies spread around the different ports that rent boats on the island, especially in Patmos port.
Water sports in Patmos
In Patmos you will have the chance to practice any water sport you like thanks to the many centers you will find on the different beaches spread across the island. You can also rent the equipment for practicing kyte-surfing, wind-surfing and canoeing on many parts of the island.
Trekking and walking paths in Patmos
On the island there are numerous paths that are very well indicated and will give you the chance to see some of the marvellous and breathtaking landscapes. The paths are also known for having been walked by Saint John according to religious traditions. During one of these walks you will also meet many wild goats probably.
How to move around Patmos? On the island apart from taxis (that can be found in Skala city, parked in front of the police station) you can also choose if renting a car or moving around by bus.
Renting a car in Patmos
There are quite a few agencies but during high season it is recommended to book them beforehand. The prices range from 20,00 €/day during low season and 35,00 €/day during high season. Scooters prices range from 18,00 €/day during low season and 25,00 €/day.
Moving around Patmos by bus
From Skala leave about 8 busses that connect Hora to Grikos and Kambos (the price goes from 1,50 €/day). Of course during the summer these are a lot more frequent, but consider that they are often late and don't always respect the timetables. Here you can find the timetables of the busses that run around Patmos.
During the high season there are little boat trips organized around the island's beaches and towards the nearby island. Certainly visiting the most hidden parts of the island will be a great experience!
Patmos can only be reached by boat as it doesn't have an airport. For this reason you will have to find a ferry and an island with an airport nearby. Certainly the closest and easiest islands to reach near Patmos are Kos, Samos and Rhodes. Let's see in detail the best ways to reach the island and the different islands from where the ferries set from.
Reaching Patmos from Kos
The quickest and most practical way to reach Patmos is to take a flight for Kos from where you will take a ferry that daily connects Kos to Patmos. Once you have landed you will have to reach the island's port where you will find a ferry for Patmos. It is also possible to take a ferry that in 3 hours will take you from Kos to Patmos. The ferry companies are called Dodekanisos Seaways and Blue Star Ferries.
Reaching Patmos from Samos
Another island that is connected through direct flights to Patmos is Samos. Once you have landed you will have to reach the island's port where you will take a ferry for Patmos. Unfortunately the ferries don't run on a daily basis. The two ferry companies are called Anek Kalymnos and Dodekanisos Seaways. The journey usually lasts around 1 hour but unfortunately you can't always find direct flights for reaching Patmos.
Reaching Patmos from Rhodes
Rhodes might be a good solution as it has an airport that receives flights from all over Europe. Once you have landed in Rhodes' airport you will have to reach the port where you will catch a ferry for Patmos. There are different options to choose from and ferries take from 5 to 6 hours to reach Patmos (the price ranges between 30 and 35 €).
Reaching Patmos from Athens
If you instead have a flight that lands in Athens you have two possibilities. Taking a second flight from another airport (e.g. Athens-Kos or Rhodes-Kos) before taking a ferry for Patmos. Otherwise once you have landed in Athens you will have to take a ferry for Patmos. The journey lasts more or less 8 hours and 30 minutes and the prices are around 20,00 €.
Most of the accommodations and hotels in Patmos are concentrated in the towns of Skala and Hora that are also the places where you will also find the vibrant Greek nightlife. Here you can find different options to choose from like hotels, apartments and bed & breakfasts. Often the best way to rent your accommodation is to speak directly to the owners and agree a price for your stay.
Where to stay in Patmos
Almost all the hotels in Patmos are located near the port, in the main inhabited areas and in Skala. These hotels go from fairly cheap and modest to very expensive and elegant, some of them even include suites and SPAs.
Apartments and studios in Patmos
In Patmos there are also many apartments and studios that can be rented. Compared to the hotels the prices are slightly lower and they are also a lot more common to find around the island. Whether you choose an apartment, a studios or a hotel room remember to check in advance the position of your accommodation, especially if you decide not to rent a vehicle and travel around the island using the local bus line.
You can also choose if renting your accommodation close to the sea or in the central area of the island. If you choose to stay close to the water also consider renting one of the many beautiful villas nearby.