Faster connection
Plane and Ferry
Connections
Plane and Ferry
Healthcare
Emergency medical service
Tourist presence





Nightlife under 30





Nightlife over 30





Points of interest
Agios Ioannis Kastro, Timios Prodromos, Evangelistria, Taxiarches Monastery, Folklore Museum, Venetian Castle, Mama Mia Church
Activity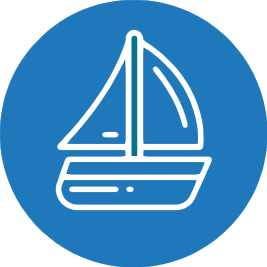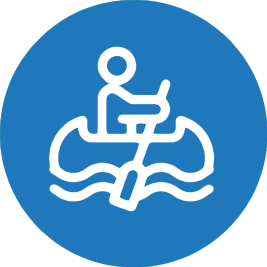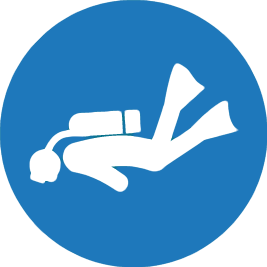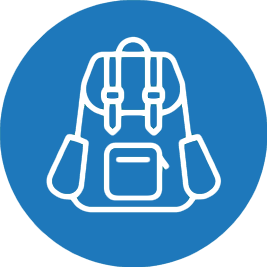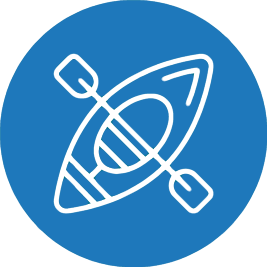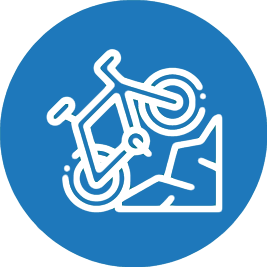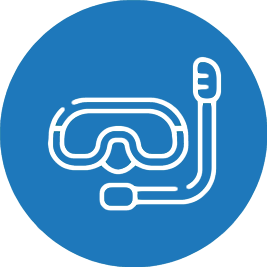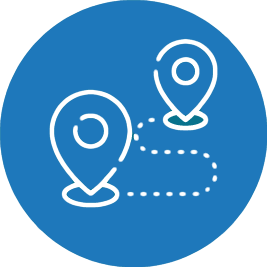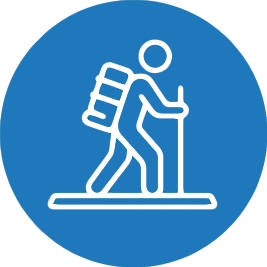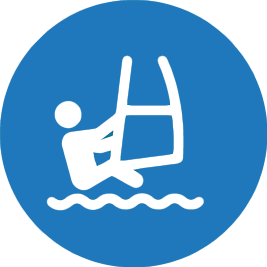 Holiday type
Romantic trip, Sea and Relax
Skopelos, together with Alonissos, Skiathos and Skyors is part of the Sporades island archipelago. It is one of the main and biggest island located halfway between Skiathos and Alonissos. The island has many characteristics that are also half way between the other two islands. In Skopelos you can go for a walk in Skopelos town or visit one of the traditional monasteries or the colourful alleys in Glossa. There are also many beaches (most of them are covered in pebbles) and some of these are dedicated to nudists.
In Skopleos there isn't an actual airport so you will have to take a ferry from the nearby island of Skiathos or from Athen's port to reach it. Otherwise you can always take a ferry or a taxi boat from the ports of Volos, Agios Konstantinos and from Thessaloniki during the summer.
Why choose Skopelos?
Skopelos is the perfect place if you are looking for a mix between the traditional Greek atmosphere and a modern lifestyle. It's territory reflects the characteristics of the entire archipelago. There are forests of pines, almonds and vineyards spread throughout the island.
In Greek it's name means "rocky" as it has many high mountains with valleys and forests besides beaches mostly covered in pebbles from where you can admire the wonderful sunset. Skopelos also has fabulous emerald waters and lush natural forests that occupy the island's center and coast.
There are loads of activities to choose from and the landscape view is lovely, one of the activities to choose from is to visit one of the two museums that can be found in Skopelos town where you can see many traditional clothes, medical instruments and furniture. You must know that in Skopelos and Skiathos many scenes of the film "Mamma mia!" were filmed. Last but not least there are many churches like Agios Ioannis Sto Kastri that can be visited respecting the local rules (like having shoulders and legs covered). 
Skopelos, like Skiathos, has the best beaches located in the south and western coast of the island that are more protected from the strong winds and have calmer waters. There are many beaches covered in pebbles besides some that have pebbles. There is also a beach just for nudists. Here are the main beaches of the island:
Agnontas beach
A sandy and plebbed beach with emerald waters located on the south western part of Skopelos. It is considered one of the nicest beaches of the island even if it isn't well equipped. From here you can also get many small boats to reach nearby beaches like Limnonari. Limnonari is a sandy beach surrounded by pine trees that almost get into the blue and green waters near the coast.
Kastani beach
One of the nicest beaches on Skopelos, it is sandy with crystal clear waters. An isolated beach perfect for someone looking for peace. Many scenes from the film "Mamma mia" have been shot on this beach. It is equipped with sun beds and beach umbrellas.
Milia beach
Milia is the longest beach on Skopelos and it has emerald waters located in the western part of the island. The beach offers many services like sunbeds, beach umbrellas, bars and structures for water sports.
Panormos beach
A sandy beach with turquoise waters located on the western coast. Panormos is one of the most famous beaches of the island so besides many taverns you will also find a very crowded place!
Perivolioù beach
On the northern coast there is a beach that can only be reached by boat called Perivolioù beach. It is very wild and natural like many other beaches in the Saronic archipelago or the rest of greece. It isn't equipped with any services.
Stafylos beach
A sandy bay with turquoise waters located south from Skopelos. This beach is the ideal place for someone looking for peace and quietness. There is a nice bar on the beach. The legend says that on this beach lies the tomb of Dionysus' and Arianna's son.
Velanio beach
Velanio beach is located in the southern coast of Skopelos, not far away from Stafylos. This beach is perfect for someone looking for absolute freedom and a spot where to practice nudism and snorkeling. The beach is covered by a mix of sand and pebbles and it is partly equipped with sunbeds, beach umbrellas and a small bar.
Skopelos is considered the greenest island of the Aegean sea. Due to its natural beauties most of the activities are tied with the landscape and natural beauties besides the relaxing beaches. If you are looking for the vibrant Greek nightlife there are a few options to choose from.
Excursions and trekking and Skopelos
Skopelos is very well equipped for trekking. Between the many paths that you can choose from we suggest you take the one from Glossa to Loutraki. Otherwise you can take the path that leads to the island's monasteries where you will find many guides that will show you around and explain the island's history and beauties.
Some agencies offer two very particular tours. In one of them you will have the chance to see the island's natural beauties like the different species of butterflies that live in the island. The other path is also known as "Mamma mia tour", a jeep tour that as the name suggests will give you the chance to visit all the locations that were featured in the film "Mamma mia". Also in this case the presence of a guide is advised.
Trips to the marine reservoir
There are also many excursions to visit Alonissos' marine reservoir where you will even find a nice tavern where to relax. In skopelos there are also many breathtaking beaches.
Boat trip in Skopelos
From Skopelos you can reach for a day trip the other islands around the archipelago of the Sporades. The boat tour is organized by agencies that will give you all the necessary information and will be your guides during the excursion. For example they will also explain how to reach the best destinations you can find in Skopelos.
Thanks to this boat trip you will have the chance to see some of the island's most hidden and beautiful spots.
Snorkeling and diving centers
The very well equipped diving centers of Skopelos also have schools for teaching you how to practice this sport if its the first time you are trying or you haven't got much experience. Skopelos' seabed really deserves a trip underwater.
A night out with drinks and live music
In Skopelos there isn't a very vibrant nightlife. Compared to Skiathos here you won't find many bars and taverns but the few ones you will find often serve nice cocktails and host live music bands. You can also try the traditional and delicious greek food here.
Getting around Skopelos? The island is rather big and cannot be visited completely only on foot or by bike. For this reason when you arrive we suggest you rent a car or scooter or move around by bus.
Moving around Skopelos by bus
The bus line covers most of the island and especially during the summer run very often. There are between 4 to 6 busses that leave from Skopelos town and reach Glossa and Neo Klima. There are also 3 busses that reach Panormos, Milià, Agnontas and Stafylos. Unfortunately the busses are often overcrowded so you may want to rent a vehicle from one of the local car rentals.
Renting a car in Skopelos
There are different agencies on the island that offer car rental services and most of these are located in Skopelos' town bay. The prices range from 30,00 € and 43,00 € per day. Many car rentals accept payments even without a credit card (just with cash). There are also some water taxis that will take you to visit the island's most remote beaches. Last but not least once you arrive on Skopelos with your ferry you can look for a taxi that will take you wherever you wish.
The island of Skopelos doesn't have an airport. Despite this it is rather easy to reach but you will almost necessarily have to combine a ferry trip with a flight. Here are some of the options you can choose from.
Reaching Skopelos from Skiathos
The quickest option is certainly landing in Skiathos (international airport) before reaching Skopelos by boat. So you will have to find out how to reach Skiathos, this shouldn't be able since Skiathos has an international airport that even receives international flights from a lot of European cities.
There are two ferry companies that connect Skiathos to Skopelos (Hellenic Seaways and Anes Ferries). Hellenic Seaways ferries take about 30 minutes to reach Skopelos while Anes ferries will get you there in one hour and fifteen minutes.
Reaching Skopelos from Athens
You can also reach Skopelos going through Athens if you can't find a direct flight for the island. You will have to first land in Athens where you will take a second flight for Skiathos where you will find a ferry for Skopelos.
This is certainly a longer trip but it is still a good alternative if you can't find a direct flight for the island. You can also decide to land in Athens' airport before reaching the port of Piraeus where you will take a ferry for Skopelos. You can also choose to set from Agios Kostantinos, this will make your trip a lot shorter.
After landing in Athens you will have to reach the Terminal B Lision near the bus station. Here you will catch the bus that in an hour and a half will get you to Agios Kostantinos (the price is usually 3,50 €).
Skopelos town (Chora in Greek) is the island's main town, here is where you will find most of the hotels, apartments and attractions that Skopelos has to offer. On top of a hill nearby there is the old Chora where there used to be a fortress and four churches. If you want to reach it you will have to follow a road next to the typical white houses that are located in most ports around Greece.
Where to spend the night in Skopelos
If you are looking for beautiful landscapes and views not far away from Skopelos town there is a beautiful resort located just by the sea. The resort has 48 elegant rooms and many small apartments that offer a wonderful view. This is the ideal destination if you are looking for a relaxing and resting vacation or if you are visiting the island with your family. In Glossa and Loutraki, the first located on a hill and the second located near the sea are both important ports for the island and near them you will find many hotels and resorts.
Apartments and studios in Skopelos
There are many apartments to choose from in Skopelos besides numerous resorts and hotels where to enjoy the island's sea and nature. Also in the villages of Limnoari, Stafylos, Panormos there are places where to spend the night even if the lifestyle around these areas is a lot quieter. Even if these villages aren't as vibrant as Skopelos town they still offer wonderful views and fantastic things to see like the typical white houses and pebbled road similar to those that appear in the movie "Mamma mia".