Faster connection
Flight with stopovers
Connections
Stopovers flight
Healthcare
Emergency medical service
Tourist presence





Nightlife under 30





Nightlife over 30





Points of interest
Castle Chrisoheria, Museum, Agios Savvas, Chryssocheria Castle
Activity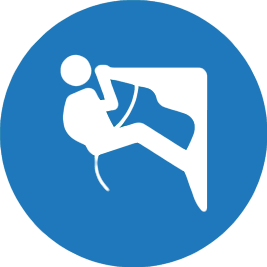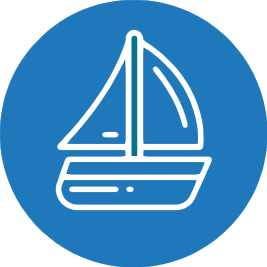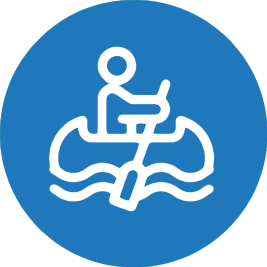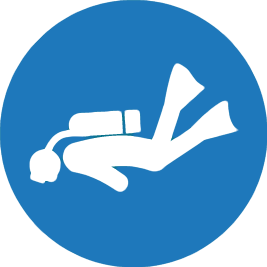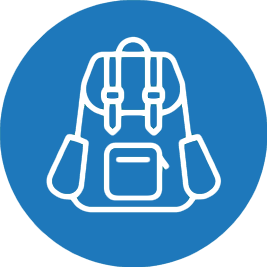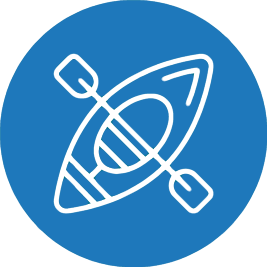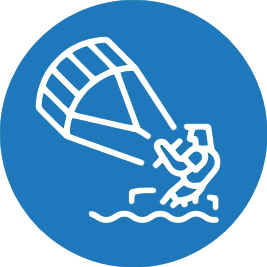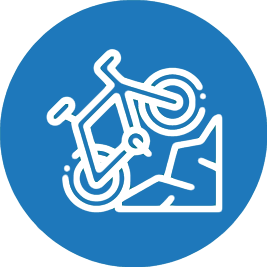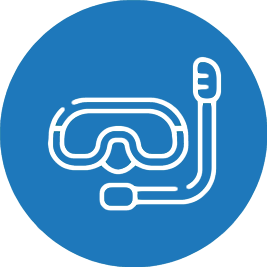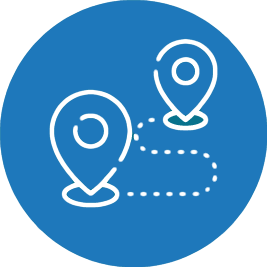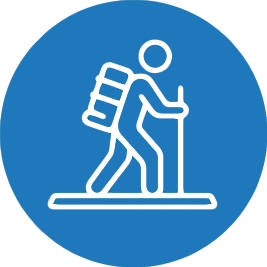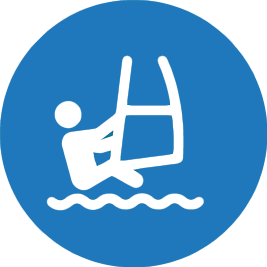 Holiday type
Family holiday, Romantic trip
Kalymnos is the third most populated island of the Dodecanese after Rhodes and Kos, even if there are often many tourists it has been able to preserve its natural lifestyle and wild beauties. Fishing for sponges is still one of the main activities and that's where the island gets its nickname: Island of the sponges.
The main port is Pothia, here you will find daily ferries and catamarans for moving around the other islands. In the port of Myrtis you will find ferries that go to Telendos, Leros and the other ports in Kalymnos (for moving around the island) and other smaller boats to rent. 
Considering that there are many other islands around Kalymnos it might be worth planning a holiday at Kalymnos that includes a visit to the other islands of the Dodecanese. For example you could … land in Kos, move to kalymnos, Tilos and finish with Rhodes before leaving.
Why choose Kalymnos?
Do you enjoy climbing, trekking or diving? If so Kalymnos is the perfect island for you. Kalymnos is famous for being a famous climbing spot, in fact every year passionates from all over the world visit this island to try some of the over 2000 paths located on the cliffs right above the sea. There are paths for every style of climbing (e.g. cave climbing, where you will admire the many caves and stalagmites!).
The island's valleys can be explored on foot and thanks to the many diving sites you decide to go diving and seeing the sea in a completely different perspective… the perfect place for a sports-holiday. If you aren't interested in these activities there are also many beaches where you'll be able to relax in total comfort. 
For those who are interested in nudist beaches, you will find them on the nearby island of Telendos, especially on Paradise beach. Observing the map of the island you will notice how Kalymnos has the advantage of being far away from the chaos of the bigger islands still being close to many other smaller islands that might inspire you for your next tour in Greece.
In Kalymnos will have the chance to choose between practicing many activities or simply relaxing and enjoying a relaxing vacation.
Kalymnos is one of the most beautiful and unexplored islands of the Dodecanese. Many beaches on kalymnos offer many services such as chaise lounges and beach umbrellas. Other ones are completely isolated and perfect for a private afternoon. The waters on this island are very deep and the beaches often have black sand and many cliffs. The waters are always crystal clear and perfect for snorkeling and diving. Here are some of the best beaches of the island.
Agios Soulas
An isolated beach with turquoise waters located on the southern part of the island. A perfect beach for someone looking for a quiet place. Agios Soulas is also a great destination for nature lovers and in general for people that really enjoy beautiful landscapes and sea views. The beach isn't equipped with any services unfortunately.
Kantouni beach
This long golden beach has crystal clear waters and it is located on the north-western part of the island. There are many services like beach umbrellas, chaise lounges, bars and taverns. From the beach you will have a beautiful view of the high mountains.
Linaria beach
A beach with crystal clear waters located on the north-western part of the island. A sandy beach with beautiful rocky formations that are ideal for someone looking for peace and quietness. There are also many services nearby the beach.
Massouri beach
A sandy beach with crystal clear waters located on the western part of the island. It is also one of the most popular beaches in Kalimnos and it is very well equipped for tourists with beach umbrellas, chaise lounges, taverns and cafeterias.
Myrties beach
A beach with pebbles and crystal clear waters located on the western part of the island. This isolated beach is perfect for someone searching for peace and beautiful landscapes. If you visit this beach you mustn't miss the sunset by the seaside as the colours and shades of the water and the other lands give the place an astonishing atmosphere
Palionisos beach
A sandy beach with crystal clear waters located on the eastern part of the island. One of the most beautiful beaches on Kalymnos. There are also a few taverns that serve fresh fish daily. The perfect place if you just want to relax and enjoy some nice food. Palionisos can be reached both by boat or with any other vehicle.
Platis Gialos beach
A beach with black sand and turquoise waters located on the western side of the island. Platys Gialos offers some of the most wonderful sunsets that you will see on the island and there is also a tavern nearby where to enjoy some delicious local food.
There are many activities to choose from when visiting Kalymnos, an island famous for both being a great place for practicing water sports and exploring the beautiful seabed. The island's capital, Pothia, still has an authentic atmosphere thanks to the traditional houses and monuments like Chrisoheria castle, Christ's church and the marine museum. Let's see the best activities you can choose from in Kalymnos.
Rock Climbing in Kalymnos
Thanks to its particular geological conformation this island is a favourite destination for international climbers. In fact every year an international competition of Climbers called Kalymnos climbing festival is held here. The competition happens in October. In general there are many climbing centers that are fitted for both amateurs and professionals. In fact in the last few years the different agencies have specialized in renting and teaching people this sport.
Diving and snorkeling
But the island of Kalymnos isn't just covered in rocks to go climbing. In Pothia you will have the chance to take part in some diving expeditions and exploring the relicts, underwater volcanoes and coral reefs that can be found in these wonderful waters.
Long walks surrounded by nature
There are also many tourists that love this island because of the many paths and routes that trekking passionates and experts enjoy.
Trip to the small island of Teledos
It is always a good idea to take a daytrip and visit the small island of Telendos, located in front of the western coast and measures 450 meters in height. The beaches on the western coast are perfect for climbers, excursionists and in general for people that enjoy spending some time on a relaxing beach.
Visit to Kalymnos museums
If you want to know the island better we suggest you visit some of the museums on the island like the marine, folklore and archeology museums.
Renting the equipment for practicing water sports
I you love practicing water sports on Kalymnos you will find anything you may need. Here you can rent anything you may need, from canoes and kayaks to all the equipment to go diving or practicing windsurfing. Besides having many centers where to rent equipment on the beach there are also some centers in the sea where you can go water skiing.
There are different options to choose from when visiting Kalymnos. You will be able to choose between renting a car/scooter, using the local bus line that connects Kalymnos' main towns to the island's most famous beaches. The last option is to take one of the many taxi boats spread throughout the island.
Renting a scooter in Kalymnos
A good way for exploring the island is certainly to rent a scooter. Near the port there are different agencies that rent cars, scooters and bicycles. The prices range between 20,00 €/day during low season and 35,00 €/day during high season.
Moving by bus around Kalymnos
The busses connect Pothia, Myrties, Masouri, Armeos, Emborios and Vathy. During the route the bus also stops close to the most famous beaches of the island. Here you can find the timetables and bus stops in Kalymnos.
Boats and taxi boats in Kalymnos
The boats connect Myrties to the small island of Telendos, while other boats during the summer connect Pothia to many different touristic points of interest like Kefalas caves or other beaches.
Moving around Kalymnos by taxi
In Pothia you will also find the taxi's parking place that often have accessible prices (especially if you decide to share a ride with some other people). Taking a taxi from the airport isn't the only solution, in fact you can choose between renting a vehicle or taking a bus.
Renting a car in Kalymnos
There are many agencies that rent cars in Kalymnos, that often also offer scooters. The prices range from 28,00 €/day during low season and 40 €/day during high season.
Kalymnos is one of the Greek islands with its own airport, situated 6 km north-west of Pothia, the main town and port on the island. There are no international flights to Kalymnos, only internal flights.
Reaching Kalymnos from Athens by plane
International flights connect at Athens with Olympic Airways 'Skybus' service, serving Astypalea, Leros, Kos, Rhodes and Kalymnos. Note that the planes are small 39-seaters.
Reaching Kalymnos from Kos
Regular international flights serve Kos and this is usually the cheapest way of reaching Kalymnos. Once on Kos, travellers should take the ferry from the port of Kos to Kalymnos. The ferry crossing lasts an hour and costs €6.50. A faster hydrofoil service is available: this takes 30 minutes and costs €15.
Reaching Kalymnos from Rhodes
Regular international flights also serve Rhodes, where the ferry for Kalymnos leaves from the port. The ferry crossing lasts just under 5 hours and costs €20.50. In addition there is a hydrofoil service which takes around 3 hours, but this costs €45.
Reaching Kalymnos from Athens by ferry
The ferry from Piraeus costs € 54,00 and the crossing lasts 8 hours. Remember that this ferry is for passengers only and you won't be able to bring any cars with you.
An important thing to consider when looking for hotels and accommodations in Kalymnos is to check the position of the place where you are going to be staying.
Where to stay in Kalymnos
Besides Pothia, where you will find most of the nightlife, hotels and apartments there are also the villages of Myrties and Massouri that offer a strategic position for exploring the island's beautiful beaches. Armeos is located in a high position and hasn't got any beaches.
Here you will find some apartments and hotels besides places where to go rock climbing. A Kalymnos il turismo è ormai diventato una delle principali attività. Quindi sono disponibili hotel, appartamenti in affitto, B&B e i tipici studios greci, che accontenteranno tutti i gusti e i portafogli. In Kalymnos tourism is one of the main activities of the island. Throughout the island you will find hotels, apartments, B&Bs and typical greek studios.