Faster connection
Flight with stopovers
Connections
Stopovers flight
Healthcare
Emergency medical service
Tourist presence





Nightlife under 30





Nightlife over 30





Points of interest
Chousti cave, Tsakona, Mylopotamos waterfalls
Activity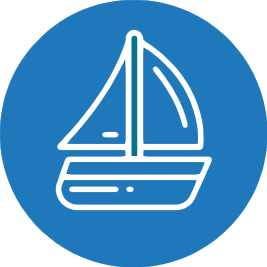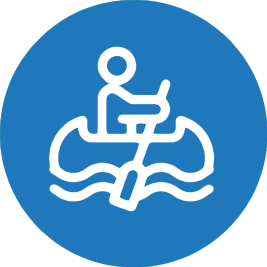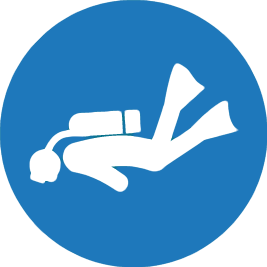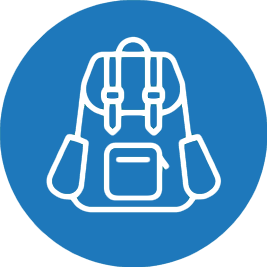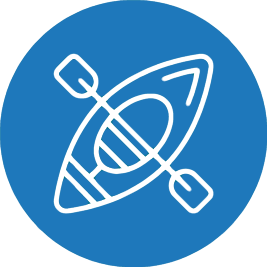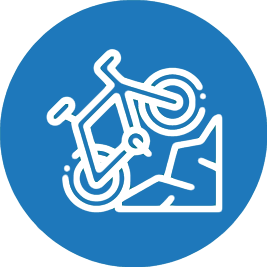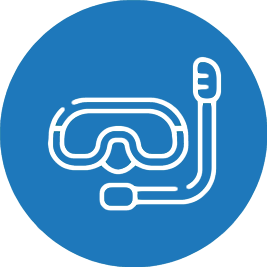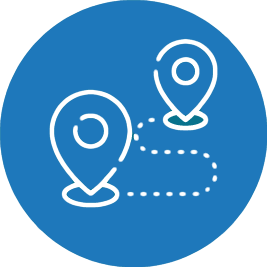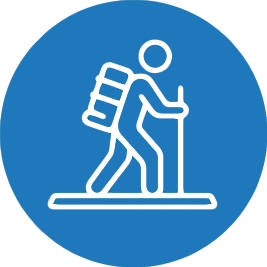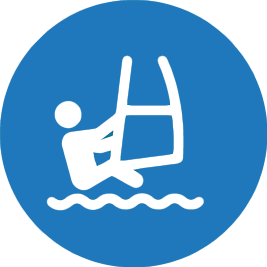 Holiday type
Family holiday, Romantic trip, Sea and Relax
Kythira is part of the southernmost islands of the Ionian archipelago, next to the Peloponnese right next to the border of the Aegean sea. Nearby there is also Antikythera, Kythira's smaller "sister", that is located at the same height of Malta. In Kythira you will never get bored,in fact there are many beaches, caves, monasteries and museums. Kythira is also known as Venus' island.
Kythira can be easily reached by taking a plane to Athens and from there taking a boat from the port of Piraeus. From Neapolis (Peloponnese) there is a ferry that leaves on a daily basis six times a week. During the summer the number grows to two per day from monday to sunday. Other boats leave from Gythio once a week.
Why choose Kythira?
If you choose to visit Kythira you should think about spending at least 15 days there. Here you will see wonderful landscapes, castles, monasteries and museums besides long sandy beaches and beautiful panoramas. Kythira city is the island's most important and crowded city, it is located near Kapsali, by the sea.
In Kythira you will also find an important castle (kastro in greek) and an archeological museum, two nice attractions to visit after taking a walk in the city's narrow alleys surrounded by the typical white houses, shops and restaurants. Around Kapsali there is a wonderful beach where you will find many water sport centers, bars and restaurants. Another important town is Mylopotamos where you will see Fonissa waterfall and the monastery of St Mary. Kythira is also good if you are planning to visit the nearby island of Antikythera.
The beaches on Kythira have crystal clear turquoise waters and many natural beauties that will leave you astonished. Don't expect to find long and wide beaches as they are all located on fairly small sandy creeks. The colours of the beach contrast with the wild landscape that surrounds it. Here are the main ones.
Agia Pelagia beach
In the northern part of the island there is Agia Pelagia, a long beach with gray sand and clean waters that are perfect for long swims. There are also some taverns and places where to practice different sports to make sure you are never bored!
Diakofti beach
Diakofti beach has a shallow seabed and white sand similar to those that can be found in the tropics. The ideal destination for families and kids. Near the port you can admire the remains of a ship that sunk a few years ago. There are also some taverns where to eat some delicious food.
Kaladi beach
In the eastern part of Kythira you can find one of the most famous beaches of the island, Kaladi. A pebbled beach that can be difficult to reach since the road to get there is very barren and for the presence of 120 steps to walk before getting there. On the beach there aren't any bars or taverns so you will have to bring food and water from home. At the end of the beach there is also a tiny cave.
Kalami beach
A small sandy beach located near the town of Mylopotamos. If you want to reach it you will have to leave the car near the monastery of "Madonna degli Orfani" and walk for about 15 minutes. The beach has crystal clear waters and a surreal silence, ideal for diving or just relaxing under the sun.
Paleopoli beach
Paleopoli according to the legend is the beach where Aphrodite was born. A beach covered in pebbles and sand, perfect for water sports with a quiet and peaceful corner that is perfect for nudists. A very well equipped beach for everyone.
There are many things to do and see in Kythira. You can choose between water sports, marine caves, mountain trekking and many other activities. Kythira is surrounded by many small villages, especially in the island's center. There are marine caves, mountains, gorges and waterfalls with wonderful colours.
The only one thing to be careful of when visiting the island is to pay attention to the road and its conditions. Many roads are small and narrow besides often being very steep and not in very good condition.
Kythira's caves
First let's start from Chousti cave, located near Diakofti village on the eastern coast. This small cave is famous for having an altar and for being the place where the local population would gather in case of attacks.
Then there is Agia Sofia cave that is located in the southern part of the island near Kapsali, inside it you can admire the stalagmites and stalactites that formed because of the strong humidity. According to mythology this cave was the place where Paride and Elena hid before setting away from Menelao.
The spectacular gorges of Kythira
For the most adventurous people we suggest you visit Kythira's gorges. For example there is Tsakona gorge, that is located in the island's center and can be reached both from Mitata, Viaradiki and Paleopoli.
Kythira's waterfall
When visiting the island remember to go and visit Mylopotamos waterfalls that are called Neraida and Fonissa. These waterfalls are surrounded by tall green trees and after a 20 m fall form a wonderful lake that has very cold water. At the end of the waterfall you will also find some old water mills that are perfect for taking nice pictures.
Renting a boat and exploring the islands
You can also take part in a boat trip that will give you the chance to visit the coast's most inaccessible points or maybe visit the smaller island of Antikythera. On the island you will also find boats that can be rented to explore the island's coasts. If you like diving there are also many diving centers that will give you the chance to explore the the island's waters.
How to get around Kythira? Despite the size of the island, rather large compared to others, here it must be said that the bus service is not satisfactory to the point that it can be considered as the main means of transport. It is therefore necessary to seriously opt for a car or scooter rental, given that the use of the taxi , as often happens, weighs too much on the wallet.
Car and scooter rental in Kythira
Rental companies are available at the port, at the airport and in the main centers. You will also find car rental without credit cards . This is usually possible by taking out a car helmet policy. Anyway consult the conditions of the car rental.
Council, organized before leaving if the holidays will be during the summer, also looking for car rentals on site.
The island is very large and the roads are not in great condition. In light of this, we recommend renting a large-displacement scooter and be careful when moving around. Scooter rental agencies in Kythira are present at the port and in the main towns of the island. It will be easy on the spot to be able to negotiate the price especially if you spend more days on the island.
Reaching Kythira is very easy as it has an airport that receives national flights from many other Greek islands. Also the island's port only receives national ferries. For this reason if you want to reach the island by ferry you will have to stop in Athens before setting for Kythira.
Reaching Kythira by plane in Athens
First you will have to reach Athens' International airport and from there take another flight to Kythira that will last around 50 minutes. Usually during the summer there are two daily flights in the morning (Olympic and Sky Express).
Reaching Kythira by ferry from Athens
There is only one ferry that leaves from the port of Piraeus on a daily basis and reaches Kythira in about 7 hours, also going through Kissamos port, in Crete island.
Reaching Kythira by ferry from the Peloponnese
If you leave from the port of Gythio in the Peloponnese you will reach Diakofti (Kythira) in about an hour. This is a great alternative for someone travelling in the peloponnese that wants to visit this island.
In Kythira there are many accommodations and hotels to choose from as the island is very big. For this reason it is important to find the right place where to stay according to what places and parts of the island you want to visit.
Where to stay in Kythira
In the Chora and Kythira town you will find most of the apartments, pensions and hotels. Also in the village of Kapsali there are quite a few hotels and apartments that offer many services to the tourists that decide to stay there.
There are also many old buildings that have been restored and are now vintage shops and boutique hotels. A wonderful and unique experience! There are also many solutions to choose from also in Potamos, Agia Pelagia, Paleopoli, Livadi and Diakofti where apartments and hotels are just as nice as the ones in Kythira.
In Diakofti for example you will find an excellent hotel located just by the beach. The modern rooms also have a wonderful view on the sea and on the swimming pool that is a very relaxing place to spend a day. Just remember one thing when visiting Kythira, if you aren't planning to rent a vehicle you should choose to find a place where to spend the night that is as close as possible to a bus stop.
For this reason you should get informed on how to move around kythira before booking your stay.
Apartments and studios in Kythira
On the island of kythira there are many options to choose from. There are mostly apartments and studios that owned by local people that rent them out throughout the summer. There are also some hotels and resorts that offer every comfort a tourist may need without losing their authentic greek atmosphere.