Port
Selinia Salamis, Paloukia
Faster connection
Plane and Ferry
Connections
Plane and Ferry
Tourist presence





Nightlife under 30





Nightlife over 30





Points of interest
Faneromeni Monastery, Euripideo Theater, Euripides' cave
Activity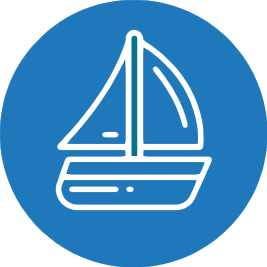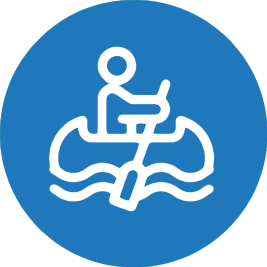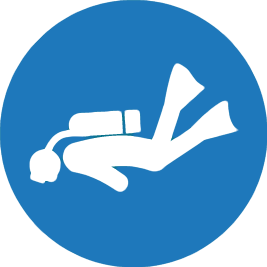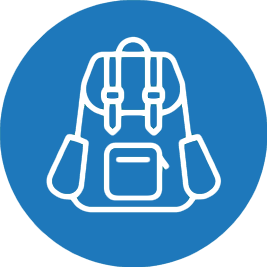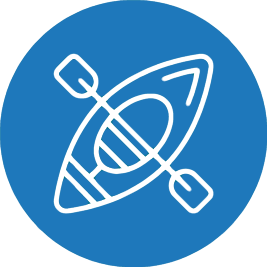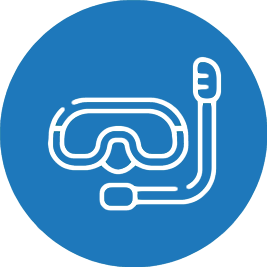 Holiday type
Family holiday, Romantic trip
Salamina is a Greek island that is part of the Saronic gulf in the Aegean sea. It is only 16 km from Athens and is part of the administration of Attica. It is historically famous for the "battle of Salamina" that was fought on this island between the Persians and the Greeks. Salamina is perfect for any type of tourist as there are many activities and accommodations to choose from.
It is also the most populated island of the Saronic gulf and has many hotels and apartments. There are about 40 thousand people living here all year round (most people live in the villages and towns spread throughout the island while there aren't many people in the rural areas).
Salamina has 24 hours connections 7 days a week to Attica. There are ferries that take you from Piraeus to Paloukia every 30 minutes (the trip lasts about 40 minutes), from Perama to Paloukia every 15 minutes, from Nea Perama to Faneromeni every 30 minutes.
Why choose Salamina?
Most tourists that visit Salamina are actually Greek, in fact being so close to Greece's capital it is often full of people that come here from Athens to spend a relaxing weekend. If you decide to visit this island you will have the chance to see a very unique island with particular characteristics that cannot be found on any other island.
Most of the accommodations that can be found throughout the island are apartments and houses that are regularly rented to tourists while there aren't many hotels or bigger structures. If you want to visit the island's beaches you should go to the southern part of the island where the beaches are a lot cleaner and surrounded by crystal clear waters. The most popular beaches are Selìnia, Kanàkia, Faneromèni, Saterli and Kaki Vigla.
This island is famous for being the place where the biggest war ever fought in Greek history happened. There are more than 95 km of crystal clear sea on this island. All the beaches on Salamini are almost unknown to the international tourists that visit the other islands while they are very famous between Greek tourists that come from Athens thanks to the many ferries that connect the island to the capital.
Most beaches on Salamina can be easily reached by car, bus or with a boat. You will also have the chance to visit the island's coast with a boat tour. The south coast in Salamina includes beaches like Kanakia, Pyrgiakoni, Lambrano, Saterli, Kolones, Peristeria, Kyriza, Lymniona, Giala and Selenia.
In the north-western coast you will find Psili Ammos, Steno Faneromenis, Resti, Iliakti, Agios Yiorgos and the beaches on Vasilika. Most of the beaches of the island are sandy except from a few that are covered in rocks and pebbles. Here is a list of the best beaches in Salamina:
Aianteio (Moulki) beach
A long sandy beach that is equipped with anything a tourist may need. There are also many centers where to rent the equipment for practicing water sports. Near the beach there are also many summer houses that can be rented.
Kanakia beach
A long beach covered in pebbles with turquoise waters surrounded by a lush vegetation that guarantees plenty of shade during the warmest months of the year. There is also a spectacular tiny island located right in front of the beach besides a small port on the side of the beach where many fishermen and tourists anchor their boats.
Kolones beach
Like all the other beaches of the island also this one has a magnificent sea. The shore is covered by a mix of pebbles and sand surrounded by a forest of ciders that offer some useful shade during the hottest months of the year.
Peristeria beach
A beach covered in pebbles with crystal clear waters. It is very well equipped with anything you may need like shops, beach umbrellas, sunbeds and taverns that serve some delicious traditional Greek food. Peristeria is part of the nearby village from where the beach gets its name from and it has a wonderful blue sea that has almost a glass effect thanks to the fact that the water is so clear. It is surrounded by a beautiful bay and the waters are usually very warm.
Porta Iliakti beach
Considered by many the nicest beach of the island it has light coloured pebbles mixed with white sand on the shore. The sea has a beautiful turquoise colour that will leave you speechless. The beach, like many other ones on the island is surrounded by a green and lush vegetation.
Vasilika beach
This is the most crowded part of the island also thanks to the many young people that gather here every evening to enjoy the typical Greek nightlife. The sea is astonishing with its crystal clear waters and the pebbly beach but it certainly isn't the right place if you are looking for a quiet and relaxing destination. There is also the wonderful chapel of Agios Anargyroi.
Psili Ammos beach
A spectacular beach covered in fine white sand with magnificent and shallow crystal clear waters surrounded by some cider woods. If you are looking for somewhere where to eat good food there is also a small tavern where you will have the chance to try some delicious fresh fish, roasted meat and other traditional Greek delicacies.
Saterli beach
This small beach is covered in dark pebbles and has a picturesque tavern from which you can enjoy a fabulous view of the sea while tasting some Ouzo and fresh fish.
There are plenty of activities to choose from in Salamina. The island gives the tourists the chance to admire the marvellous nature, the isolated beaches and the many ports spread throughout the island. From the ports there are daily tours that visit the inhabited islands of the Saronic gulf. Here are some of the main attractions that you can't miss when visiting Salamina.
Faneromeni monastery
This is the most important religious monument of Salamina. The monastery is a basilica with 3 domes and a central dome. Built in the first half of the XVIII it was restored many times throughout the years and is probably the island's most visited attraction. There is also a Byzantine church to look at.
Euripides theatre
The island of Salamina is the birthplace of an important Greek play writer: Euripides. On the island there is a temple dedicated to him besides many caves that get their name from the famous play writer and are still studied nowadays.
Caves of Euripides
This is one of Salamina's most important archeological sites located near the village of Peristeria. A narrow cave with 10 holes more than 47 meters deep. According to tradition Euripites was born in Salamina in 480 b.c. on the day of the great battle of Salamina.
The legend says that all of his plays were written in the island's caves. Some archeological remains were found in the cave and some of them include statues, ceramics, jewels and tombs.
Boat tour and water sports
You can also take part in a boat trip around the Argosaronic islands or towards the continent's coast. There is usually a meal included in the price.
Moving around Salamina? The roads on the island are luckily in good conditions. For this reason moving around the island won't be a problem. On the island there is also an efficient local bus line. Last but not least you can choose to rent a vehicle or take a taxi. The prices for renting a car in Salamina range from 28,00 €/day during low season and 40,00 €/day during high season. If you want to rent a motorbike in Salamina the prices go from 18,00 €/day during low season to 36,00 €/day during high season.
The island of salamina doesn't have an airport so if you want to reach it you will have to first go to Athens before taking a ferry for salamina from Athens' port, Piraeus. Once you arrive at Piraeus port you will find many ferries that will get you to Salamina. The ferry companies are called Hellenic Seaways (ferries leave from Perama and take 10 minutes to reach the island) and Saronic Ferries (the run lasts about 20 minutes). 
In Salamina there aren't many hotels and places to choose from. Here you will mostly find houses transformed in B&B and the classical Greek studios. Observing the map of the island you will notice that tourism is mostly located around the city of Salamina also known as Koulouri where you will have all the commodities you want.
A part from Salamina we suggest you visit other locations like Ampelakia, Peristeria, Kolones and Maroudi that are all very well equipped and full of structures but yet very quiet and relaxing. An ideal place for someone looking for a quiet and relaxing experience. Another thing to consider is that in this island the prices are slightly lower than on other ones.
Where to stay in Salamina
If you are looking for a family hotel there is Melina, a resort that gets its name from the island and offers good services at a reasonable price. There is also a three star hotel in Kika Vigla beach that is perfect for families and small children that offers great services at a very reasonable price.
If you are looking for apartments near Aiàndion you will find the Aias Summer House that offer air conditioning and wifi access besides a garden with games for kids.