Faster connection
Direct flight
Connections
Direct flight
Tourist presence





Nightlife under 30





Nightlife over 30





Points of interest
Delos island, Rineia island, Little Venice, Panagia Paraportiani, Peter the Pellican, Gyzi Castle, Archeological museum
Activity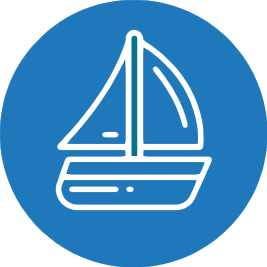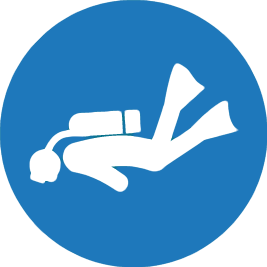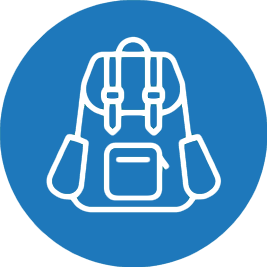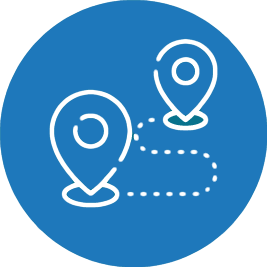 Holiday type
Family holiday, Romantic trip, Nightlife
Mykonos is the most touristy island of all the Cyclades islands, Mykonos is the visited by Greek celebrities, hollywood actors and many other famous people besides many european tourists, LGBT people and nature-lovers. Mykonos also has an antique history and mythology that are part of the Cycladic traditions. Visiting Greece is a must besides being a pleasure!
Mykonos, like santorini, has its own international airport that can be reached from most Italian or closer airports.
This island can also be visited as part of an organized tour, just check beforehand which islands have ferries or small flights for Mykonos. Being one of the most important islands it can be reached from almost all the islands in the Cyclades except from the small Cyclades that can only be reached via Naxos.
Why choose Mykonos?
It's obvious that if you are looking for a relaxing and quiet holiday Mykonos isn't the right place for you, in this case we suggest to stop briefly for a quick visit. It's more a place for young people or couples looking for fun rather than for families looking for a relaxing holiday.
Mykonos was considered for many years the capital for LGBT tourists in fact there are many gay-bars and discotheques, which of course can be visited by anyone. In mykonos there is something for everyone! Discotheques, beach-bars and clubs by the sea.
Your vacation will be nothing like boring! In fact for many people Mykonos' slogan is: Fun for sure! Mykonos is also one of the most expensive islands if you want to stay there for the night. Mykonos has a nightlife that can't be compared to other islands in the mediterranean, if not Ibiza maybe.
If you want to visit Mykonos during the day you will find many attractions and beautiful spots.
For example you could visit Little Venice, a group of houses so close to the sea that they appear to be floating. Built in the seventeen hundreds, these were originally merchant's houses before becoming rented houses for tourists in the last twenty years.
If you decide to stay for the night in Little Venice you'll be able to appreciate beautiful views and sunsets every morning and avery evening while hearing the sounds of waves outside the window!
Mykonos besides being very famous for its nightlife is also very famous like almost all Greek islands for its many beautiful sandy beaches that each year attract thousands of tourists. Here are located most of the best equipped beaches of the Cyclades archipelago.
On this island the locals have been able to take advantage of the large numbers of tourists and you will find anything you might need. There are many beaches where to relax and sunbathe. Mykonos is also a famous and popular destination for LGBT tourists and there are also many areas where to practice nudism.
Nowadays most of the beaches for nudists are located on the southern part of the island where there are also the most clubs and bars equipped for the island's nightlife. There are also many discotheques, clubs and gay bars.
The rest of the island is very similar to most other islands nearby. Even if it can be very crowded and it is often considered a party island even Mykonos has some quiet and peaceful spots. An island for everyone!
Agios Ioannis beach
On this not very crowded beach you will find beach umbrellas and beds to rent, taverns, beach sports and a lot of relaxing moments. From this beach you can even admire the village of Delos. If you are looking for an even quieter location you can move to the nearby beach of Kapari that is often crowded with nudists.
Agios Stefanos beach
Spiaggia Agios Sostis Agios Sostis beach
Nonostante ci sia un piccolo ristorante nei pressi della spiaggia, questa è una piccola oasi di sabbia che regala pace e la possibilità di prendere il sole anche nudi. Inoltre è una spiaggia protetta dai venti, per cui adatta a trascorrere una giornata intera sdraiati al sole. This small oasis is covered in sand and offers peace and quietness to whoever visits it. There is only one restaurant near the beach and it is very protected from the winds . A perfect place to visit for a day trip.
Agrari beach
Not very far away from Elia beach we can find Agrari beach, covered in pebbles and in almost perfect natural conditions.
Unfortunately there aren't any taverns or bars. Nudism is permitted on this beach.
Elia beach
Elia is one of the island's most famous beaches and for this reason also one of the most crowded. There are people all day long and sometimes even in the evening and at night. There are many attractions for any type of person on this beach: nudist beaches (mainly on the right part of the island), gay bars, bars, taverns, beach umbrellas and water sports.
Fokos beach
Fokos beach is located in the north-eastern part of the island. There is only one tavern near the beach that will keep you company during the long and relaxing days spent on the beach with the wind blowing from the north. The beach can only be reached with a rented vehicle.
Ftelia beach
Even being in the gulf of Panormos this beach receives the northern wind, this makes it a perfect spot for practicing windsurfing but not a very good place if you are just looking for a relaxing spot. The beach can be reached with any vehicle and has a tavern nearby.
Houlakia beach
This beach is part of a protected area and it is very exposed to winds, for this reason it isn't usually very crowded.
Most of the beach is covered in pebbles and only some parts are sandy. It is considered a great beach for anyone that wants to take pictures of the wonderful landscape, sea view or sunset. There is also the archeological site of Vorna (an old castle) near the beach.
Kalafatis beach
Kalafanatis is also the starting point for one of the daily excursions to the caves of Dragonisi, one of the small islands just outside Mykonos' coast.
Kalo Livadi beach
Kalo Livadi Beach is located in the South-Eastern part of the island, approximately 9km from the Chora. Considered, one of the island's hotspots, Kalo Livadi offers sea sports, beach volley ball, endless sun beds and some of the island's most notorious beach bars and restaurants.
Lia beach
Lia is one of the few beaches where you won't find too many tourists. The visitors are mostly locals that come here to spend some relaxing time. There are many services like bars, taverns and aquatic sports. A great destination for families and friends that are looking for moderate fun.
Mersini beach
In Mersini there is an incredible natural scenario with deep waters surrounded by rocks. An ideal location for snorkeling or diving. A small sandy beach with an even smaller tavern where you can get something to drink or o eat.
Ornos beach
Ornos faces south and it is surrounded by its own tiny gulf where you will often find anchored boats and yachts. The beach can sometimes be very crowded but it is usually a peaceful destination.
Panormos beach
Panormos is a sandy beach that is protected from the southern winds. There is a small bar on the left of the beach while the right side of the beach is for nudists.
Super Paradise beach
One of the two most extravagant beaches of the island. At first Super Paradise beach may appear to be the same as all the other beaches on the island with all its water sports, golden sand and crystal clear waters. You will notice a real difference when you get towards the evening and the beach comes to new life. You will hear live music and you will suddenly surrounded by many other tourists
Paradise beach
We could consider it a less extravagant version of super paradise beach. Here you will find many places that rent the equipment for practicing water sports. Both the beaches are very close to each other and to Platis Gialos. Also in this case the eastern part is dedicated to nudists.
Paraga beach
Paraga beach isn't particularly big in size. It is covered by sand and surrounded turquoise clear waters. The history of this beach comes from the '60s, the era of hippies. Features of the beach is its picturesque view, the easy access and the beautiful views of the islands Naxos and Paros.
Platis Gialos beach
Platis Gialos Beach is a beach with everything you need: sunbeds, umbrellas, showers, massages, restaurants, bars, a water sports centre and a small harbour. Furthermore, he scores with his fine, soft, beige sand, the turquoise blue water and the beautiful scenery all around with many whitewashed hotels and apartments. A lifeguard watches over the safety of the swimmers and you can easily get here by bus from Mykonos City.
What to do in Mykonos? Luckily this island offers many options to choose from when it comes down to what to do and how to enjoy yourself. According to how you want to entertain yourselves there are many options to choose from. Here is a list of some of the activities you can choose from.
Dancing from sunset to early morning
Each beach has at least one bar nearby that stays open until late at night giving you the chance to enjoy some live music, dancing and plenty of cocktails. Most of these places are located in the island's Chora and in Little Venice. For sure being able to dance until late at night while sipping a delicious cocktail by the beach isn't an everyday experience and luckily Mykonos is one of those places where you will be able to enjoy this experience.
Exploring Mykonos
You will also have the chance to take part in a tour around Mykonos. For example you can take part in a boat tour around the island that includes a grilled meal on board. A unique and interesting experience! There is also the Museum of Folklore to visit, here you will find many unique art pieces and objects that remind everyone of Mykonos' history and culture throughout the years. Last but not least we recommend you take part in a walk around Matoyianni, a street full of lovely boutiques and shops.
Visiting Delos
Another interesting tour might be to visit the island of Delos, once political and religious center of the Cyclades archipelago. Unfortunately, the island was abandoned during the XIX century but you can still find the remains of the old populations that lived on this island.
The ferry for reaching it costs 17,00 € while the entrance to the island costs about 5,00 €. Delos is also one of the 24 UNESCO heritage sites in Greece and there are organized trips for visiting it from early in the morning till the evening. The island is open until 17:00 when the last ferry sets back to Mykonos.
Be careful not to lose the last ferry as you will have to spend the night on the island otherwise.
Trip to the island of Rineia
Uninhabited, covered in lush nature and wonderful beaches this small island is located next to the sacred island of Delos. You can choose to take part in a boat tour that reaches mykonos and other islands and beaches before reaching Rineia to visit it.
Renting a boat
Fully enjoy Mikonos' coast by renting a boat. This will give you the chance to visit every hidden corner of the island and all those beaches that can't be reached on foot. Renting a boat will also give you the chance to reach Rineia and Delos, two small and beautiful islands.
Once you arrive on the island and set foot into an inhabited center you will immediately notice that in Mykonos many people take public transports. In fact the island's bus route covers most of the Mykonos' area and the most important points of interest (especially the beaches in the southern and esastern coast). If you want to have a bit more freedom renting a vehicle might be the right option for you to choose from.
Renting a scooter or a car in Mykonos
Stessa cosa per il noleggio di motorini o scooter. Li trovate a ridosso del porto o dell'aeroporto. I costi si aggirano attorno alle € 35,00-40,00 al giorno.
If you decide to rent a vehicle on the island expect to find quite high prices (like on most other famous islands in Greece).
There are many car rentals near the island's port and airport but also in other areas like the Chora or Ano Mera village. The prices during high season are on average around 45 -50 € per day. The same goes for scooter rentals, most of them can be found near the port and airport. The prices are around 35 - 40 € per day.
Moving around Mykonos by bus
During the summer bus rides are a lot more common and sometimes it is even guaranteed until as late as 2 AM. the tickets usually cost around 2 €. During the summer there is even a specific bus that will take you from the old port to Paradise beach! For reaching other beaches where the roads aren't as in good conditions you will have to rent a car.
In fact there are many car rentals spread throughout the island that offer a wide selection of vehicles to choose from. If you are looking for the complete bus timetables you can check the timetable of the busses in Mykonos.
Moving around Mykonos by taxi
There is also the chance to book a taxi or a taxi boat to reach a bit more quickly some of the island's most famous beaches. The price for a taxi ride in Mykonos is quite high. To give you an idea of the prices, a trip from the port to the airport or vice-versa will cost around 20€. Another good option is to choose to move around the island by bus to reach the most important points of interest before taking a taxi for reaching the most inaccessible part of Mykonos.
There aren't any doubts on how to reach Mykonos. The airport receives both national (especially from Athens) and international flights. This makes it one of the easiest and nicest islands to reach in the whole of Greece.
If you prefer reaching it by boat, maybe because you are taking part in an "island hop", there are also other ferries that stop in Mykonos. Just remember to check in advance the port where you are going to arrive and leave from.
Reaching Mykonos by plane
There are flights from Athens and Thessaloniki all year round. If you are travelling from a big European city you might be able to find a guaranteed flight between May and September. The airport is so important because it is one of the most important ports and the place from where many ferries leave for reaching other islands. For example, if you want to know how to reach Paros you will have to get informed on the timetables of the flights.
Reaching Mykonos by ferry from Piraeus (Athens)
If you land in Athens, after having reached the port of Piraeus, you will have to take a ferry to reach the island. You can choose between a fast ferry (the trip lasts between 4 and 4 and a half hours) or a hydrofoil (the trip lasts 2h and 45m). There aren't any ferries that travel from Italy to Greece that stop in Mykonos. You will still have to go through one of Athens' ports.
Reaching Mykonos from Rafina (Athens) by ferry
There is also the chance to leave from the port of Rafina. This is just outside Athens and taking a ferry from here will probably also be a bit cheaper. Remember to get informed beforehand on how to reach the international airport of Athens. The ferry from Rafina (Athens) will take about 5 hours to reach Mykonos and the price will be around 30,00 €.
The list of places where to spend the night in Mykonos is really long and there are different options to choose from and that can suit everyone. Booking a holiday here is much easier than in the other smaller and less famous islands of the Cyclades.
Where to spend the night in Mykonos
Here tourism represents the island's main income. Remember that Mykonos can often be very crowded during the warmest months of the year. For this reason if you really want to book a room or apartment in Mykonos you should book in vast advance.
Hotels in Mykonos
There are many hotels to choose from according to how much you want to spend on what type of holiday you are looking for. Make sure there is a bus stop located near the place where you are planning to stay as otherwise you may have to walk for long distances on a daily basis, especially if you haven't rented a vehicle for moving around the island. Hotels go from two to five stars.
Studios in Mykonos
Also in Mykonos there are many classic greek studios. Most of them are located near Ano mara and the island's Chora besides other centers where there are at least a few houses. An excellent choice if you are looking for a quiet and relaxing holiday. For reaching these studios you will probably need to rent a vehicle as they can are quite distant and often far away from the local bus line.
Apartments in Mykonos
Most apartments in mykonos have more than just one room (if you are looking for a single room you choose for a typical greek studios) and are spread throughout the island, even in very isolated areas. A great idea if you are looking for a relaxing and quiet atmosphere.
Villas in Mykonos
In Mykonos you can rent one of the many villas (independent houses) spread throughout the island. Most of them are located just outside the Chora and are usually the most expensive and elegant option to choose from.
Tourist villages in Mykonos
In Mykonos there are some of the nicest tourist villages in the whole of Greece. Also thanks to these there are many apartments and hotels spread throughout the island.
B&Bs in Mykonos
In Mykonos there are also quite a few B&B's that unlike the typical studios don't include a kitchen.
Camping in Mykonos
There are many different camping sites to choose from when in Mykonos. The main ones are Mykonos Camping in Paranga (located in front of Paranga beach) and camping paradise located near paradise beach, one of the island's most famous beaches. Get ready for the vibrant nightlife and enjoy the fresh cocktails and live music that you will find in these camping sites.