Faster connection
Plane and Ferry
Connections
Plane and Ferry
Healthcare
Emergency medical service
Tourist presence





Nightlife under 30





Nightlife over 30





Points of interest
Homer Tomb, Theater Odysseus Elytis, Skarkos, Venetian Castle, Windmills
Activity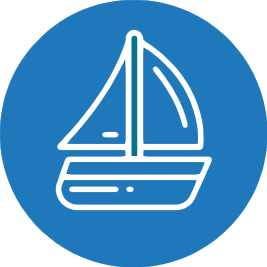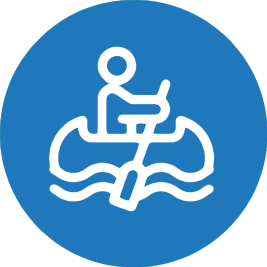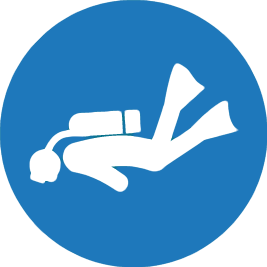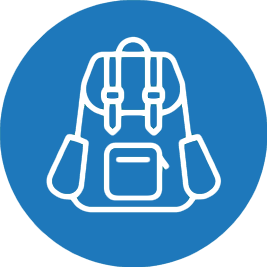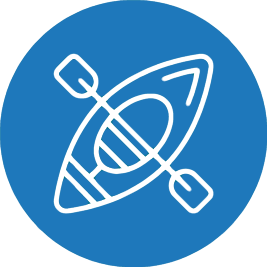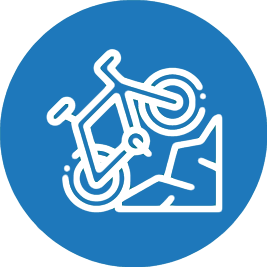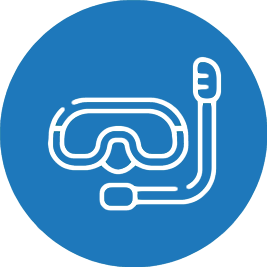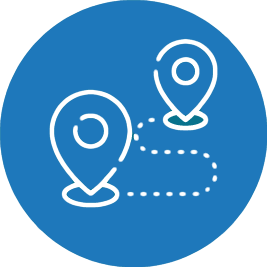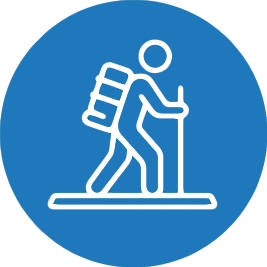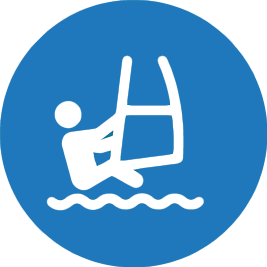 Holiday type
Romantic trip, Nightlife
Ios is part of the Cyclades islands and is often called "the island with two faces", this name comes from the fact that during the day this island is very quiet and traditional while at night it is often full of young tourists that come here to enjoy the vibrant nightlife. Ios is close to Naxos, Amorgos and Santorini. There are many small churches and villages where to stop and take plenty of pictures.
here are also many taverns, bars and places where to spend the night besides beautiful beaches and unspoilt nature. Ios is connected to many Cyclades islands like Mykonos, Naxos and Paros, besides other greek islands that aren't part of this archipelago like Crete. In Ios there are both ferries and taxi boats that will give you the chance to reach the other nearby islands.
Why choose Ios?
Ios is one of the islands of the Cyclades that will give you the chance to enjoy a relaxing and quiet vacation without saying no to the typical Greek nightlife. The beaches are beautiful and often very quiet while the island's Chora during the night is filled with disco-pubs, clubs, bars and taverns that make this island a good destination if you are looking for the typical Greek nightlife.
If you want to stay away from the island's nightlife you can decide to spend a night out eating in Mylopotas where there is a wonderful view of the Aegean sea. The Chora is located on the island's western coast and it is very famous for it's beautiful landscapes and for it's traditional Greek architecture. There are also many small white houses, narrow alleys, taverns, bars, hotels and apartments besides pubs, shops, nightclubs and supermarkets spread throughout the island.
Early in the morning you can also find the local fish market where the fishermen arrive with their fresh and just caught fish. The area around the port is very nice and ideal if you are looking for a place where to spend an afternoon far away from the beach. Hotels and apartments are mostly located in the island's Chora, but there are also other accommodations spread throughout the island.
Last but not least during sunset there are some "dancing happy hours" in Mylopotas beach. Enjoy the party while sipping a fresh cocktail and admiring the beautiful sky and sea.
The beaches on Ios are some of the nicest ones you will find in the Cyclades islands. A lot of people think that this island is fitted only for someone looking for crazy nightlife and parties, but there are also many places to relax and rest. The beaches are mainly covered with white or golden fine sand and are all accessible through land apart from a few can only be reached by boat. Here are the nicest beaches on Ios:
Agia Theodoti beach
A smaller beach than the famous Mylopotas or Manganari but not for this less interesting or nice. It isn't usually very crowded especially when there is the Meltemi wind, a strong sea breeze that can sometimes be a bit annoying. Before taking a bus, scooter, car or taxi boat check that there isn't too much wind as it might ruin your day. Nearby there are a few taverns where to eat some typical Greek food.
Gialos beach
This beach is located near the port of Ormos, and it is one of the most crowded beaches of the island as it offers many services for the different tourists that visit it. Even if it very close to the port there is a lovely view that you can admire.
Kalamos beach
Kalamos beach is very close to Kalamos monastery and this makes it a very quiet and peaceful beach, unofrtunately it doesn't offer any services for the tourists that decide to go and visit it.
Kolitsani beach
If you are looking for a beach on the western coast of the island where to spend some quiet and peaceful time you can choose Kolitsani. It isn't very far away from the local village and it is an ideal location for people looking for a relaxing holiday
Manganari beach
Manganari bay has 5 small beaches, they are all very small but with a wonderful landscape, perfect for having a relaxing swim. In some parts of the beach the seabed is very shallow and you can walk for many meters before reaching deeper waters. Behind the beach there are also different taverns where you will have the chance to try the local food.
Mylopotas beach
Mylopotas is a beach on the western part of the island that offers you the chance to practice many water sports besides having many bars and taverns where you can eat something or have a drink and a center from where you can book a boat trip.
Papas beach
A small creek that can only be reached with a boat where you will find an oasis of peace and quietness. The ideal place if you want to rent a private boat. Unfortunately the beach isn't equipped and doesn't offer any services.
Psathi beach
These 2 small beaches are in an isolated location and they are famous among windsurfers since there is a strong wind blowing for most of the year. There are a few taverns behind the coast.
In Ios you can choose between many different activities like sports, cultural events, sunsets by the beach, discotheques and boat tours. There aren't many inhabited centers and for this reason there aren't many roads on the island. There are many panoramic roads to see besides the nightlife that is very appreciated by young people. There are also many natural and cultural attractions.
Omerus' tomb
The legend says that in the northernmost part of the island on Plakoto hill lies the tomb of Humerus that according to classic literature decided to spend the last days of his life here. If Humerus is actually buried here we will probably never know but the fantastic atmosphere and landscape give this island a magical atmosphere that would have certainly been appreciated by the man himself. You can also see the island of Iraklia from here.
Odysseus Elytis theatre
Odysseus Elytis theatre is located in the highest point of the Chora's hill. This open theatre built in marble and stone counts about 1000 seats and during the summer many cultural and musical events are hosted here. The view of Mylopotas and of the Aegean sea is astonishing, especially during sunset, when the atmosphere is even more magical.
Boat trip
What is the best way to fully enjoy and appreciate the sea? Of course a nice boat trip with a fish or meat barbecue included! Taking a boat trip you will be able to appreciate the island's beauties and inaccessible points where to spend a lovely day. As an alternative you can even choose to leave ios for a day and visit Santorini.
Raft trip
From the main beaches of the island you can reach almost any point that would be otherwise inaccessible. Ios has some very nice coasts with creeks and beaches surrounded by beautiful turquoise waters that are almost never visited by anyone. You will also have the chance to admire the wonderful natural underwater beauties if you bring a mask with you and decide to practice some snorkeling.
Kayak and canoe trips
In the main beaches of the island, Mylopotas and Manganari you will have the chance to rent a kayak or a canoe thanks to which you will be able to explore the island's coast. Compared to going with a raft the distance is far less, but it is still worth visiting.
Snorkeling and diving
Ios' diving center is the ideal destination for both professional divers and amateurs that wish to explore the island's wonderful seabed and the many species of fish and crustaceans that live in these waters.
Happy hour during sunset
The atmosphere on the island is wonderful and there are many places where to buy a delicious drink to sip by the beach. In Mylopotas you can choose between having a happy hour in a lounge club or in the For out dance club.
How to move around Ios isn't an easy question. In fact there are many options to choose from according to how you are planning to spend your holiday on this large island. On Ios you can choose between taking a taxi, using the local bus line or renting your own vehicle.
Of course the best option to visit all the hidden spots of the island is to rent a vehicle. But for example if you are planning to visit the island's main beaches like Mylopotas you can choose to take a taxi or a bus to visit other points of interest.
Moving around Ios by bus
The bus line in Ios is very well organized and cheap, especially compared to renting a vehicle. The bus runs every 15 minutes and connects Ormos, the Chora and Mylopotas beach. There is also a bus that runs every hour and will get you from Ormos to Koymbara.
Here you can find the timetable of the busses in Ios that can change according to the season. During the summer there are busses every day that run from early in the morning to late at night. There are also busses that will get you to all the main routes for taking an excursion. The busses leave from the Chora, Mylopotas, Ormos and set for Saint Theodoi and Manganari beach.
Moving around Ios by taxi
Taxis are an option that can be combined with the local bus line for moving from and to Ormos, Chora and Mylopotas. The bus line runs until 11 PM. The taxi drivers in Ios usually make you pay the ride per person since the distances between Ormos and Chora or between Mylopotas and Chora are both very close to each other.
The price is usually 2€ per person for a group of 3/4 people. We suggest you don't take a taxi if you are planning to take a longer route and reach other areas like Manganari or Agios Theodoti as otherwise the price can become pretty high.
Renting a car or a scooter in Ios
This is the best solution if you want to be as independent as possible but it is also the most expensive. By renting your own vehicle you will have the chance to reach points of the island that wouldn't otherwise be accessible.
Wonderful landscapes and picturesque scenarios are just some of the things you will be able to admire while travelling around the island on your own vehicle, without having to worry about timetables and finding bus stops. This is also a better option if you are planning to do a complete tour of the island. According to your taste you will have the chance to choose between cars, scooters or even quads.
Moving around Ios by boat
Last but not least, like on most other Greek islands, also in Ios you will have the chance to rent a boat or take a taxi boat that will take you from Ormos to Manganari or other beaches. The boat trips don't usually last very long and prices change according to the distance.
Even if the island is rather small reaching Ios is rather easy. The island of Ios doesn't have an airport but it is still very easy to reach as it is so close to Santorini (which has an international airport). This is a good option as you will only have to take a flight and a ferry to reach Ios from Mykonos, Athens and Crete, that also have an international airport.
Reaching Ios from Athens
After having landed in Athens' airport you can choose to take the ferry for Piraeus port or for Rafina. Which of the two should you choose? It depends mostly on what time you are going to reach the Greek capital.
Remember that it will take you quite some time to go from the airport to the port. Here you will find all the information to reach the port of Piraeus from the airport of Athens while here you can find how to reach the airport of Athens from the port of Rafina. After having reached the port there are many options to choose from. According to the type of ferry the journey will last from 4 to 9 hours, stopping around the island's port.
Reaching Ios from Santorini 
This is the quickest solution of all. Once you have landed in Santorini's airport (here all the information on how to reach Santorini's port) you will have to reach the port where you will find the ferries that leave for Ios. The ferries usually leave early in the morning but you should check in advance the timetables. The prices range according to the type of ferry you choose, the fastest takes 40 minutes to reach Ios while the slower one takes 1 hour and 40 minutes.
Ios is one of Greece's most vibrant islands and has many different options of apartments and hotels to choose from. Osmos, Manganari, Mylopotas and the island's Chora are the four main centers where to find a place where to spend the night.
Where to spend the night in Ios
In Mylopotas there is a nice camping site/hostel where to spend a vacation in company renting some rooms or setting up a tent. Otherwise there are a few hotels just like in Ormos. Near the chora besides many hotels you will also find different apartments and residences. In Manganari instead you will find many houses. Last but not least don't forget to consider renting one of the many apartments spread throughout the island's remote areas where you will enjoy the peace and quietness of Ios.
Where to spend the night near the Chora
Ios' Chora is the island's main canter and hyas typical white houses, narrow roads covered in stones, windmills and orthodox churches. It is located in the western part of the island at about 2 kilometers from the port.
Nearby you will find Mylopotamos beach and an amphitheatre that faces the sea. This is the ideal place to spend your holiday if you are looking for the vibrant Greek nightlife. The Chora's center livens up from the happy hour up until the early morning. This is also a strategic point if you don't want to rent a vehicle as all the island's busses go through it.
Places where to spend the night in Ormos (port area)
At the bottom of a hill, at about 2 km from a fabulous bay, you will find Ios' port (the only way to reach the island as there aren't any airports on Ios). Here is located the island's second biggest village and here you will find many hotels, shops, supermarkets, souvenir shops and taverns. Gialos beach is full of taverns and bars where to spend a nice night out while enjoying a wonderful view of the sea. From the port there are boats that leave daily to visit the beaches and islands nearby.
Mylopotas, hotels and camping
Mylopotas beach is located at about 5 km from the island's port and about 2 km from the Chora. The position is marvellous and here most structures often face wide sandy beaches or the beautiful sea. In Mylopotas you will find the only camping site of the island. In the same camping site after the happy hour you will certainly notice the Far Out, a place where cocktails and drinks are served while enjoying the live music and dances surrounded by a beautiful landscape.
Studios and hotels near the area of Manganari
Located in the southern area of Ios, Manganari has a wonderful beach that is considered one of the best ones of the Cyclades. It is located at about 23 km from the port and the busses don't pass here as often as they do on other parts of the island.
There are many apartments and studios to choose from and you will almost certainly find what you are looking for. If you decide to rent a place in this area of Ios you should consider renting a vehicle as there aren't many busses that go through this area. Nearby there are also many taverns that serve fresh fish and even a few minimarkets.