Faster connection
Plane and Ferry
Connections
Plane and Ferry
Healthcare
Emergency medical service
Tourist presence





Nightlife under 30





Nightlife over 30





Points of interest
Medieval Castle, Agios Panteleimon
Activity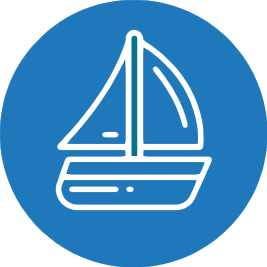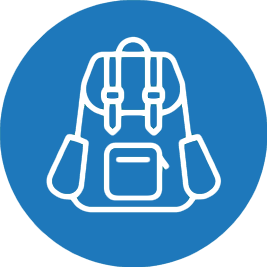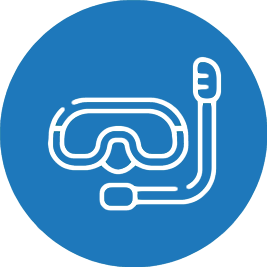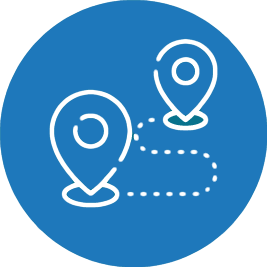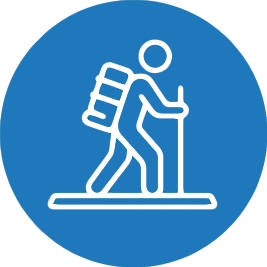 Tilos is also known as Piscopi, it is a small island of the Dodecanese located north-west from Rhodes. This island has preserved its natural and original spirit. It has about 500 people living on it and there are many rare species of animals. Tilos has green and lush valleys, paths that will lead you to abandoned and beautiful beaches, plenty of plants and abundant water that makes this island so green. The island is a very important archeological site and it is protected by international treaties.
Tilos is quite small and not many people live on it, there is no airport and not many ships reach this island. But Livadia (the island's main village and port) with its port is well connected to Piraeus thanks to the route that goes through Nysiros, Kos, Kalimnos and Rhodes.
Why choose Tilos?
Tilos is the perfect destination if you are looking for empty beaches and taverns with few tourists. There are monasteries and paths for long walks by the sea to stay away from the noises of the bigger islands. Livadia is the main village of the island, here you will find taverns where to pass the evening before walking back home under a sky full of stars and with the sound of the waves following you. 
Tilos is the ideal destination for who loves peace, quietness and birdwatching. Once on Tilos you will have the chance to rent a vehicle before visiting the high mountains, the old castles, natural beaches and fascinating churches. You mustn't miss the museum of elephants in the town Megalo Horio, in fact Tilos was once upon a time home to a now extinct species of elephants that used to only be one and a half meters tall. These elephant remains were found in the Harkadio cave!
The island of Tilos has many beaches hidden in some small bays. There are many tourists that come here each year to enjoy its beautiful sea. Some beaches are very easy to reach while for reaching other ones you will have to take part in a boat tour or ask a local fisherman to give you a lift there.
The beaches
The island is covered by a lush vegetation making it an ideal destination for people that love trekking. It is also a very popular island amongst people that love water sports like surfing, wind surfing, snorkeling and diving. Here are some of the best beaches that you can find in Tilos.
Agios Antonios beach
This beach is covered by sand and pebbles and it is surrounded by beautiful palm trees. This is one of the best beaches for someone looking for a relaxing place where to spend the day. Nearby you will find some taverns but the beach doesn't have sunbeds and beach umbrellas.
Agios Sergios beach
This beach is covered in pebbles and located in the southern part of the island. It is the ideal beach for people that love nature. It isn't equipped with any beach umbrellas or sunbeds and can be reached by boat or by following a barren road.
Eristos beach
This long sandy beach located in the western part of the island is surrounded by emerald color waters and tamarisk trees. It is one of Tilos' nicest beaches and it is great for someone looking for privacy. The beach can be easily accessed and if you walk on the left side of the beach you will also find two small creeks covered in red sand. Unfortunately there aren't any sunbeds or beach umbrellas.
Lethra beach 
This beach is covered in pebbles and has crystal clear waters and tamarisk trees surrounding it. It is located in the North-Eastern part of the island and it is famous amongst nudists. You can reach it by following a path from the port of Livadia and a 45 minutes' walk. It isn't equipped.
Livadia beach
This beach is covered by a mix of pebbles and sand. It has crystal clear waters and it is located in the south-eastern part of Tilos. It is the most popular beach on Tilos as it is also the closest beach to the port. Livadia offers many services like sunbeds, beach umbrellas and taverns.
Plaka beach
This long beach is located in the north-western part of the island and it is covered in sand and pebbles. The water is crystal clear and being quite isolated it usually is rather crowded only around August. It can be easily reached by following a path from Agios Antonios but unfortunately it isn't equipped with any sunbeds or beach umbrellas.
Tholos beach
A beach located in the south eastern part of Tilos and covered by a mix of sand and pebbles. It is a very nice beach surrounded by reddish cliffs that give this beach a magnificent contrast. The easiest way to reach the beach is by boat.
A small island like Tilos apparently doesn't have many options to choose from. The fact of being so small makes it a very quiet and peaceful destination, perfect for anyone looking for a relaxing holiday surrounded by nature and art.
Birdwatching in Tilos
Tilos island, compared to other islands of the Dodecanese, has a much lusher and greener landscape. The island's hills are perfect for long walks and are also famous for the many unique animals and plants that live here. In fact there are some very rare birds that make it a great place to go bird watching. On the island there are more than 150 different species of birds (46 of which are considered endangered or vulnerable)
Visita al castello medievale Trip to the medieval castle
If you are in Tilos for a vacation you must go and visit the medieval castle with its ruins that remind us of its strategic importance. The castle is quite difficult to reach as it can't be reached by vehicle but it will take a 20 minutes walk through a narrow and barren path.
Once above the castle you will be able to admire a wonderful view of the surroundings. The fishermen are Tilos' Taxi boats. Find a fisherman and arrange a boat trip for a reasonable price and get a lift to some of the most inaccessible parts of the island that only the locals know.
Moving around Tilos isn't either easy or complicated. There aren't any taxis on the island but in the village of Livadia you will have the chance to rent a scooter or a car. In Livadia you will be able to rent a car or scooter according to how long you are going to stay there. The prices of a car rental ranges from 18,00 €/day while the price for a scooter is around 14,00 €/day. The prices may chancge according to high or low season.
Moving around Tilos by bus
On the island there is only one bus that connects Livadia with Megalo Horio and the beaches of Agios Antonios and Eristos (for the low price of 1,50 €). Here you will find updated timetables of Tilos' busses. There aren't many roads and given the size of the island all locations are pretty close to each other, If you are planning to visit the island's coasts you can try and arrange a price with the local fishermen that usually for a small ammount of money will give you a lift to one of the island's beaches before coming to get you in the evening. If you are planning to do this for the whole holiday you may want to arrange something for more than one day and arrange a lower price.
Tilos doesn't have an airport so if you want to reach it you will have to first take a flight to one of the nearby islands that has an airport. For this reason flying to Kos and Rhodes are the best options you can choose from as their airports receive direct flights from most European airports.
Once you get there you can simply take a ferry to reach Tilos.
Reaching Tilos from Rhodes
Once you land in Rhodes' airport you can reach the island's port and choose between taking a fast catamaran (Dodekanios Seaway) that will take you to Tilos in 2 h or taking a slower ferry (Blue Star Ferries) that will get you there in 3 h and 20 m. Both ferries run twice a week so organize yourself beforehand in order not to have to wait a few days before taking the ferry.
Reaching Tilos from Kos
First of all you will have to fly Kos and once you reach the airport you will have to go to the island's port where you will find many catamarans and ferries that connect Tilos to Rhodes. The slow ferries (Blue Star ferries) will get you to Tilos in 2 hours and a half while the catamarans will get you there in under 1 hour and a half.
Reaching Tilos from Athens
Another alternative that requires a bit more time is to take a ferry from the port of Piraeus in Athens and reaching Tilos from there. The ferries that connect the two islands are owned by a company called Blue Star Ferries. The ferry trip lasts about 15 hours, get ready for a wonderful journey around the Aegean sea!
There aren't many hotels and accommodations in Tilos so if you are planning to spend your vacation here you better book your accommodation in advance as you may not find one otherwise.
Where to spend the night in Tilos
There aren't many hotels in Tilos and there are a lot more villas and apartments to rent. Hotels in Tilos This is an excellent option to choose from and the few hotels that can be found on the island are mostly located in Livadia. They are always located in a nice position and can be easily reached and pretty close to Tilos, the beaches and the bus station.
Villas in Tilos
Most villas are located in Livadia and Megalo Horio(also known as Chorio) but there are also some of them located on the road that connects the island's coast.
Apartments and studios in Tilos
During high season many local people rent their own apartments to tourists. The best option is to contact the owners directly when you arrive on the island as like that you will meet them and probably even receive a discount. Also in Tilos there are many traditional Greek studios which are also the cheapest solution that you will find on the island. They are almost all located in the island's two main villages, but there are also a few located in the outskirtsof Livadi and Megalo Horio.