Faster connection
Plane and Ferry
Connections
Plane and Ferry
Tourist presence





Nightlife under 30





Nightlife over 30





Points of interest
Evanggelismou, Panaghia in Akathi, Pirate cave
Activity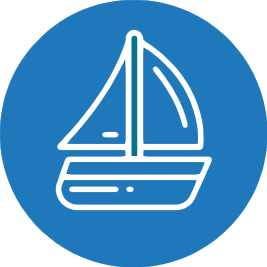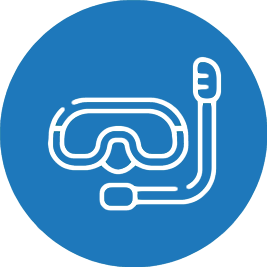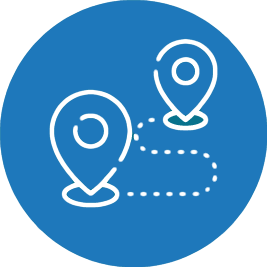 Holiday type
Romantic trip, Sea and Relax
Schinoussa is a small island of the Small Cyclades that still has a strong typical Greek atmosphere. The island is surrounded by the bigger and more famous islands of Naxos at north-west and Amorgos in the south east. The local inhabitants are incredibly kind and often even come and greet the tourists that are arriving on the island. The island only measures 9 square kilometers and about 200 people live there all year round.
Even being very small there are many beaches spread throughout the island and most of these are definitely worth visiting or photographing.
Schinoussa is connected to Amorgos, Paros and obviously Naxos, this still remains the most common route for reaching this island and the other ones of the Small Cyclades.
Why choose Schinoussa?
Choosing Schinoussa means visiting wonderful beaches far away from the many tourists that crowd the other islands. Here you won't find any night clubs or discos. Once arriving in the port of Mersini you won't find almost anything, despite this, contrarily to the other islands of the Small Cyclades Schinoussa has got quite a few activities and services for tourists to choose from.
There are quite a few accommodations to choose from. The island like most other small Greek islands is incredibly quiet and surrounded by astonishing landscapes and views, giving you the chance to admire some beautiful sunsets, crystal clear waters and the bright blue of the Aegean sea. All these things make Schinoussa one of the best Greek islands that will surely make you appreciate the Small Cyclades.
Like in many other cases we suggest you visit it during a day trip and not for spending a whole vacation. There are also many beaches spread throughout the island: one located next to a small village in the island's center, one on the other side of the island that is very wild and semi-abandoned. Last but not least there is Fidou beach, located on a tiny uninhabited island from where the beach gets its name, a paradise for nudists!
The beaches on Schinoussa are very small and full of creeks thanks to its fragmented coasts. This isolated island is perfect for someone looking for a relaxing and peaceful vacation, surrounded by the bright blue sea. Everything is very well indicated and you won't have any problems when looking for beaches or other places. Here are some of Schinoussa's most famous beaches:
Aligaria beach
In Aligaria bay there are three small beaches: Gagavi and Kampos which are divided from the rest of the bay by a narrow hill and are pretty difficult to reach besides not having any shade. Then there is the small beach of Lioliou located in the eastern part of the bay. When you decide to come and visit this bay remember that it is often very crowded during the summer. All the beaches are completely covered in sand, surrounded by crystal clear waters that are perfect for snorkeling and with a wonderful view on the other islands in front the coast like Koufonissi, Amorgos and Keros. The beach isn't equipped unfortunately.
Almyros beach
Almyros bay, divided from Lioliou by a small hill, has a wonderful beach completely covered in fine white sand and many places from where to admire the wonderful landscape. On your left there is a cliff that protects the whole bay from the strong winds and divides the beach from a small creek called Tou Papa that is perfect for nudists.
Fidou beach
On the small island of Fidou you will find the last of the beaches covered in sand. The island is uninhabited and if you want to reach it you will have to rent a boat or ask a lift to one of the local fishermen. Also this beach is perfect for nudists as it is so isolated and far away from the rest of the tourists.
Gerolimnionas beach
The two beaches located in the northern part of the island are Fikio and Gerolimnionas, two quiet and isolated places that are famous between nudists. Gerolimnionas is surrounded by a rocky bay and has an incredible seabed that is perfect for snorkeling. The shore is made of a mix of pebbles and sand but unfortunately there aren't any trees or beach umbrellas to rent so be careful about the heat and direct sun.
Livadi beach
Carrying on you will find Livadi, the perfect beach for families as it is wide, sandy and shady. Here you will find a tavern, a big parking space for your vehicle and some apartments that can be rented just nearby.
Psili Ammos beach
In the eastern part of the island there is Psili Ammos (not far away from the Chora, it takes about 45 minutes on foot or even less if you have rented a quad or if you are staying in Messaria). The beach is covered in sand and isn't usually very crowded even during high season. There are a few trees surrounding it but not much else so you will have to bring some food and water with you.
Tsigouri beach
Tsigouri is covered in dark sand and located in the southern coast of the island. There is a bar and a tavern besides many trees that provide some useful shade during the hottest months of the year. There is also some equipment that can be rented to practice different water sports.
In Schinoussa the main attraction is the sea. Due to its small size and the limited tourist development, things to do in Schinoussa are restricted to swimming and walking. The beaches of Schinoussa are not organized and provide no other things to do than swimming in private places and enjoying the hot sun.
Climbing in Schinoussa
The island and its internal hills have a structure that is perfect for rock climbing and since 2012 more than 40 spots to practice this psort have been opened. The best place to practice this sport on the island is Charaka where there is a famous gorge. If you decide to take part in this activity you will be rewarded by the beautiful views and landscapes.
At the end of the path you will find the beautiful beach of Tsigouri. It is recommended for both experts and amateurs as there are different routes you can take according to your experience. All the staff is very prepared and the instructors will teach you how to go climbing by the end of the day.
Trip around Schinoussa
One of the activities that is a must when visiting Schinoussa is the boat trip. The trip usually lasts a day and will give you the chance to see all the parts of the island that would otherwise be inaccessible. You can also take part in a trip that visits the island's nicer beaches or another one that takes you to the other islands of the small Cyclades.
You will also have the chance to rent a small boat to move around the coasts freely.
Moving around Schinoussa? Very easy. The best option to choose from is certainly to move around on foot. In fact once you arrive on this island forget about vehicles. There aren't any busses and the only thing you will be able to rent is a motorbike, but you won't need one as the island is very small and a bicycle is more than enough. The beaches can be easily reached by boat, these leave from the island's main port.
How to reach Schinoussa? Just like you would for most other islands of the small Cyclades. Unfortunately the island doesn't have an airport so you will have to first land in another bigger island like Naxos from where you will take a ferry that will take you directly to Schinoussa. Here are some of the options you can choose from.
Reaching Schinoussa from Naxos
If you want you can reach Naxos by taking a direct flight from Athens before taking a ferry that will take you to Schinoussa. The ferry may stop in other islands of the small Cyclades like Koufonissi, Iraklia or Donoussa. Given the closeness to so many islands many people decide to take a small tour of the islands. We recommend you choose this option if you want to see more than one island. The journey lasts about one hour and fifty minutes. The price is around 7,50 €.
Reaching Schinoussa from Athens
Reaching Schinoussa by taking a ferry from Athens is probably the best way to reach the island. In fact even if the journey for reaching Schinoussa is slightly longer than if you were coming from Naxos it will be a lot easier to reach and less stressful as Athens has an internatyional airport and can be reached with a direct flight from almost any country.
From the airport you will have to reach the port of Piraeus and there you will find a ferry that 3 times a week runs from Piraeus to Schinoussa and other islands of the small Cyclades before reaching Amorgos.
There are very few places where to stay in Schinoussa, there aren't any hotels since the island is so small and tourists have started visiting it only in the last few years. Here you can choose between renting an apartment, a studios, a B&B or a beautiful villa with a view of the Aegean sea.
Where to stay in Schinoussa
In Schinoussa there aren't any hotels. Here most of the structures are managed directly by the local families that will rent you a studios, an apartment or a villa. Most of the structures are located near the island's Chora (which is also the island's main village) but there are also quite a few in the island's center near some of the few beaches that can be found here.