Faster connection
Flight with stopovers
Connections
Stopovers flight
Tourist presence





Nightlife under 30





Nightlife over 30





Points of interest
Theater of Ermoupolis, Agios Stefanos, Vaporia district
Activity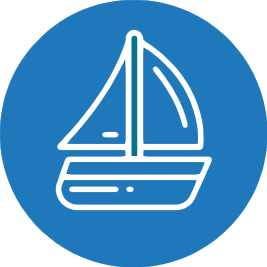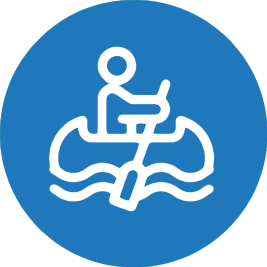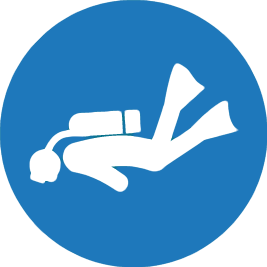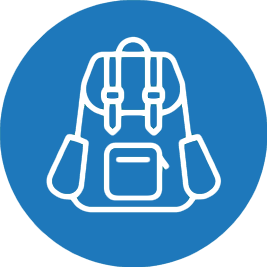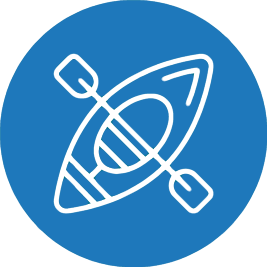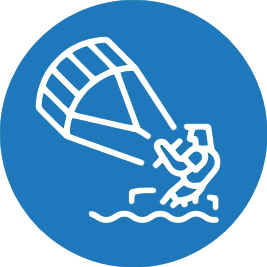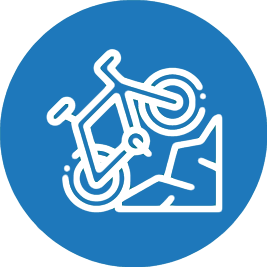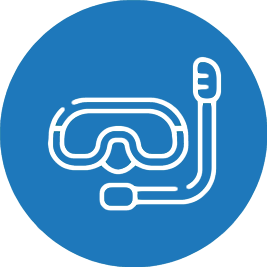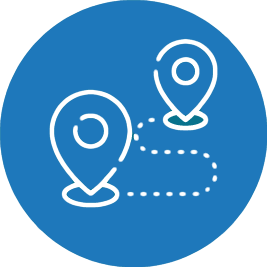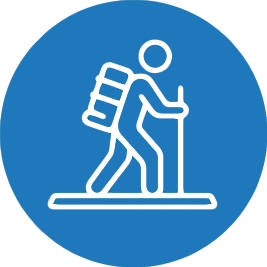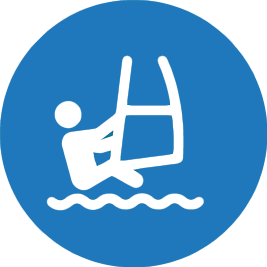 Holiday type
Family holiday, Romantic trip
If you want to visit an island where you won't find too much tourism you can visit Syros in the Cyclades. Even being quite a small island here you will find different cultures, traditions, a modern lifestyle and services. Of course it isn't like being in a big city but about 20.000 people live here (half of the people live in the town of Ermopoli).
You must know that this island doesn't survive just thanks to tourism, in fact this is the administrative center all the Cyclades and it's economy is based on trading, the ship industry and politic activities. Syrnos is also the only island in the Cyclades to have a university: the university of industrial design of Syrnos. Most of the tourists you will meet here are Greek.
Syros like other islands han an airport that can only be reached by local or national flights. The quickest way to get there is to fly to Athens and then getting another flight for Syros. Otherwise you can take a ferry from Mykonos or Athens.
Like almost all the island in the Cyclades you will find beautiful beaches and crystal clear water. The best beaches are on the western and southern part of the island which is also where most people during the summer and where you will find more things to do. In the eastern side there aren't many beaches as the coastline is very steep.
Why choose Syros?
Syros isn't well known yet and this might be a good place for those people who like to "explore" new places. There are many hotels, houses, apartments and the typical Greek studios spread throughout Ermopoli, near the beaches and in the villages of Finikas and Galissas. In Finikas you can try different water sports and many activities besides long beaches and many services typical of cities by the sea. Galissas is famous for it's sunsets and many structures for tourists.
If you are looking for bars, nice beaches, taverns with local food and places where to practice aquatic sports you can also visit Kini. In the northern part of the island you can visit Kalandriani which is an archeological site but besides that you will only find shepherds, dirt roads and almost no people.
Going towards the eastern side you will find Azolimnos, a beautiful beach that is part of the village of Manna located in the inside of the island. This village has a tiny beach and it well connected to Ermopoli. This island is great if you love crystal clear sea, golden beaches and typical Greek food like fried fresh fish that you can buy by the sea.
Since there aren't many tourists that visit this island many beaches on Syros aren't included in many guides. Here are some information about the different beaches spread throughout the island.
Agathopes beach
This beach is located very close to Poseidonia and offers comforts for tourists besides a wonderful view of the sea. Next to the beach you will also find sea daffodils and other mediterranean flowers. You should look and even smell them but remember not to pick them as some types of plants are protected or endangered.
Ampela beach
Ampela beach is located near Megas Gialos. Here you will find taverns and bars where to relax and cover from the sun during the hottest hours. Despite having bars and taverns it is still quite quiet and relaxing.
Fabrika beach
Fabrika is the last beach in the southern coast and it is located between two large rocky spurs. There are different services for tourists and even beautiful hotels from where you can admire a beautiful view of the sea.
Galissas beach
It is one of the island's most famous of the island and it is part of the "blue flag" because of its beautiful waters. The sand is very fine and there are even hotels spread throughout the coast. There are also a few camping sites and structures for tourists.
Kini beach
This beach is located in the central part of the western coast, near a village from where the beach gets its name from. It is covered in a mix of sand and pebbles, the sea is crystal clear and it is perfect for families. Nearby there are taverns and there are even services for tourists.
Komito beach
This is definitely a quieter beach than the other ones and can be reached by following a barren road. There are a few beach umbrellas but not much else.
Megas Gialos beach
Megas Gialos is one of Syros' most famous beaches. It is located near a village from where the beach gets its name from. You can reach it by bus and there are even services for tourists like beach umbrellas. The sand is fine and the beach is very thin.
Poseidonia beach
Near the southern coast, in the gulf of Finikas, you will find a few beautiful beaches. In particular this beach is well equipped and located near the inhabited centers. There is also a crystal clear sea and there is also a wonderful view.
Vari beach
This is a perfect beach for kids. It is well covered from the strong winds and has many services for tourists. The sea is very shallow and it is covered in fine sand.
This island offers many things both to see and to do for all tastes. You can choose between art, culture, natural beauties and fun when visiting Syros. A great holiday with something to do for everyone!
Tour of the Orthodox churches
There are many beautiful churches on Syros. Like on most of the other Greek islands (especially in the Cyclades) there are many churches and chapels throughout the island. The tour of the churches is organized by some of the agencies that you will find on the island.
Agios Stephanos church
If you are in Syros a visit to Agios Stephanos church is a must. This is a construction built inside a cave that faces directly the sea. It can be reached by sea or after a long walk in Galissas. The ideal time to visit the island is during the 19th of August when there is the religious celebration of Agios Stephanos, where the locals offer wine and food.
Apollon Theatre of Hermoupolis
This jewel of architecture is inspired by the "La Scala" theatre in Milan and was built by Pietro Sampo, an italian architect. The acoustic is perfect and it is decorated with a mix of colours and lights.
Boat trip
You can't skip a boat trip when visiting Syros as this is the only way to visit the parts of the island that you wouldn't be able to reach otherwise. Dedicate a day to exploring the coast and the hidden creeks that offer beautiful and orivate beaches, often the boat trips include a visit to the nearby small and uninhabited islands.
From when you arrive there to when you leave you will certainly enjoy a great experience.
Diving and snorkeling
There are well equipped diving centers on the island dedicated to both expert and amateur divers. A great experience that will give you the chance to explore the seabeds that surround the island.
How to move around Syros? Once you arrive on the island's coasts you will find a wide variety of public transport that offer a good alternative to having to rent a car or scooter (all car and scooter rentals are spread throughout Ermoupolis and the other inhabited centers.
Rental car
The price for renting a car is on average the same as on most other islands in the Cyclades (40€ per day during high season). And also on this island taxis can be found. The busses can be found next to the area of the port where the ferries are anchored and run through the main inhabited centers in just one hour at the price of 1,70 €.
All the most important villages are spread throughout the island's southern coast. If you want to explore other parts of the island, you can also choose to rent a car for a few days in order to go and explore the parts of the island that aren't touched by the local bus line. The car rentals are mostly located near the port and in Ermopoulis where you will find lower prices compared to the rest of the island. The scooters are also available in the same car rentals that were previously mentioned.
Syros is an island with an airport that receives national flights. For this reason before reaching it you will have to stop in Athens. Reaching Syros is rather easy as it is the administrative center of the Cyclades and receives many ferries from the continent and many other islands during the whole year. All you have to do is take a ferry from the ports of Piraeus and Lavrio. The airport only receives flights from Athens, so you will have to first reach the Greek capital!
Reaching Syros from Athens by ferry
You will first have to fly to Athens where you will take a second flight for Syros' airport. There are many ferries that travel on a daily basis, even in winter, and will take you there in 35 minutes.
Reaching Syros from Athens by ferry
After having landed in Athens you will have to reach the port of Piraeus where you will take a ferry to Syros. According to the company the price changes by 5 € but it will always take about 4 hours to reach Syros. There is also the possibility to reach Syros from Lavrio, Athens secondary port.
Reaching Syros from Lavrio by ferry
After having landed in Athens' airport you will have to reach the port of Lavrio. This can be done by bus or by taxi. The ferries from there leave on a daily basis but it is always better to check the timetables and calendars of the flights. The ferry trip from Lavrio to Syros costs around 30 € and lasts 4h.
Reaching Syros from Mykonos by ferry
There is also the possibility to reach Syros by leaving Mykonos as it has an international airport that can be easily reached. After having reached the port of Mykonos the journey will last less than an hour if you take a hydrofoil while it will take around an hour and a half by taking slower ferry. The prices range from 11 to 55 euros according to which ferry you choose.
Certainly the best solution if you are looking for a hotel or an accommodation is to look for a place in Ermoupolis, a city that offers anything you might need during your stay. Remember to book in advance the places where you are planning to stay for the night as they can be very crowded during the summer months. Like most islands in the Cyclades, Syros is very crowded during July and August.
Where to stay in Syros
Syros has many options to choose from when deciding where to spend. The hotels, studios, apartments and other accommodations are mostly located in Galissas, Megas Gialos, Kini and the other inhabited centers spread throughout the southern coast. Most of the hotels and apartments have wonderful views of the Aegean sea.
Hotels in Syros
The island of Syros has many hotels to choose from. They are all built in Cycladic style and the prices tend to change a lot from hotel to hotel. Choose beforehand where you want to book your next stay as according to the location you can have a beautiful sea view or not. The hotels located by the sea offer a wonderful view of the sea while enjoying the relaxing and quiet Greek atmosphere.
Apartments of Syros
If you are looking for a place where to be more independent, there are many apartments spread throughout the island. Up to you the choice of which one will do better for you.
Studios in Syros
The studios in Syros are mostly located in the island's main village and are mainly managed by families. Given the island's administrative importance (Syros is the administrative center of the Cyclades) they can be rented all year round.