Faster connection
Direct flight
Connections
Direct flight
Healthcare
Emergency medical service
Tourist presence





Nightlife under 30





Nightlife over 30





Points of interest
Kastro, Church of Panagia, Folklore museum, Lighthouse
Activity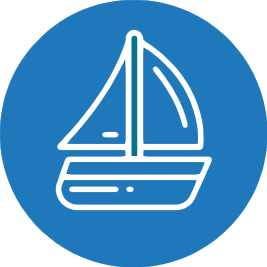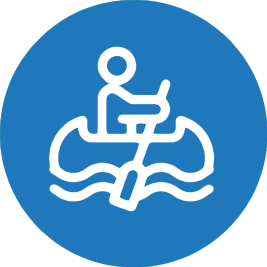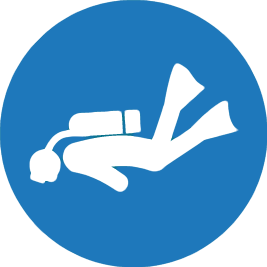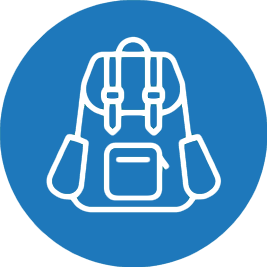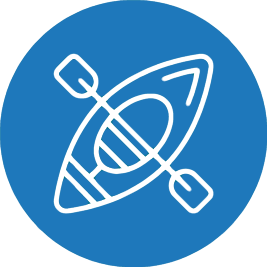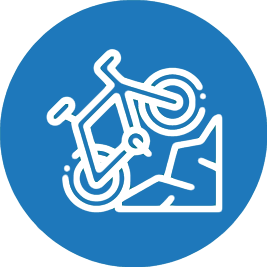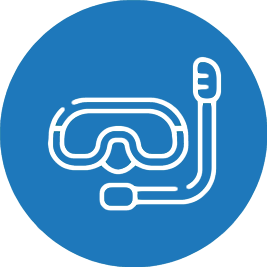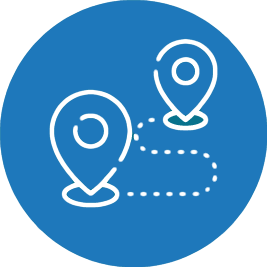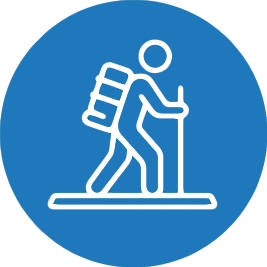 Holiday type
Romantic trip
Folegandros is one of the less hospitable and most barren islands of the Cyclades. This is due to the Meltemi that blows constantly and makes the landscape very dry and empty. An island that has kept it's true atmosphere. Even if it is located between Santorini and Paros, two very crowded and famous islands, Folegandros has a typical Greek atmosphere and a beautiful nature that will fill the air with lovely smells and surround you with beautiful landscapes. You can follow the quiet roads until you reach one of the island's village and have a delicious typical greek meal.
Like on most islands in the Cyclades, the villages are made of white houses with coloured houses and windows, mostly located between small roads and alleys. The landscape is beautiful and the many churches with their blue domes give the island a unique atmosphere.
There isn't an airport in Folegandros so if you want to reach it you will need to take a ferry. The quickest way to reach this island is to reach Santorini and take a ferry from there. Another solution is to land in Athens and taking a ferry from Piraeus port. Once you arrive in Folegandros you will notice that there is only one road that blends perfectly with the islands landscape and connects the only 3 inhabited centers of Karavostasi, Ano Merià and the Chora.
Why choose Folegandros?
Even if it's becoming more and more popular Folegandros still has a typical Greek atmosphere, perfect for someone looking for a relaxing and authentic holiday, far away from the daily routine. Here you won't find aquatic sport centers, discotheques and the vibrant nightlife that can be found in Mykonos and Ios.
In Folegandros it will just be you and nature. The beaches are completely unequipped and surrounded by wild thyme and oregano plants. The nightlife in Folegandros is very vibrant and is definitely worth enjoying: in fact there are many small bars and taverns that serve delicious cocktails made of ouzo and mastica and where live music is playing.
There are many beaches to choose from in Folegandros. The sand goes from white to golden, some of them are covered in sand while others in pebbles or stones. While on this island remember to try a few typical traditional greek dishes like Matsata (fresh pasta served with rabbit meat) or Kaltsounia (a soury cheesecake).
Folegandros' beaches are mainly covered in pebbles mixed with sand. Not all of them can be easily reached both by land and by boat. Here are some of the beaches you can choose from:
Agali beach
Surrounded by rocks, this beach has white sand and is considered one of Folegandros' nicest beaches. It can be easily reached both by car and by bus. The beach unfortunately isn't well equipped and only has a tavern and bar. A perfect destination for families and children.
Agios Nikolaos beach
This beach is covered in pebbles and can only be reached with a taxi boat (this leaves from Angali) or by taking a half an hour walk. Perfect for nudists.
Cholchlidia beach
This beach is covered in pebbles and very easy to access. It isn't well equipped and doesn't offer any service to the tourists that visit it. It can be reached by bus and has taverns and snack bars. It is a perfect beach for families and it is surrounded by vegetation that offer cover during the warmest months of the year.
Katergo beach
Raggiungibile solo via mare o a piedi via terra, impressiona per la sua limpidezza delle acque con ciottoli bianchi. La spiaggia è del tutto non attrezzata, nemmeno snack in spiaggia. Non è adatta per le famiglie con bambini, data la scomodità. This beach can only be reached by boat or on foot, it is famous for its crystal clear waters and white pebbles. The beach doesn't offer many services and for this reason you may want to avoid it if you are travelling with children.
Latinaki beach
At less than a km from the port you will find Latinaki beach. This beach is covered by fine sand and doesn't have any bars or taverns. You may not want to choose this beach if you are travelling with your family.
Livadaki beach
This beach is covered in fine sand and is surrounded by tall hotels that offer some useful shade during the warmest months of the year. Unfortunately there aren't any bars or tavern where to buy something to eat or drink.
Livadi beach
This beach doesn't have any taverns or bars and is covered in fine sand. This is a perfect beach if you are travelling with your family. The beach is surrounded by tall pine trees that provide some useful shade during the summer.
Pountaki beach
This small beach is covered in sand and doesn't have any taverns or bars.
Vardia beach
This beach can be reached in 5 minutes from the island's port and doesn't have any taverns or bars (remember to bring something to eat and drink with you). Not recommended for families.
Vitzenzou beach
At about 1 km from the port you will find this sandy beach that can be easily reached both by car or on foot and doesn't have any taverns or bars.
Voreina beach
You can reach Voreina beach both by taking a taxi boat and on foot after a twenty minutes walk. It doesn't have any taverns or bars.
Contrarily to other islands like Naxos and Amorgos, in Folegandros you won't find much to do. But the traditional Chora and the wonderful landscapes are already a good enough reason to visit this unique island.
Visiting Folegandros' Chora
The island's Chora was created during late medieval times, you will be able to tell this from the buildings that can be found around it. The chora is located next to a sloping hill and here you will find many old buildings with narrow roads from which you can admire the beautiful sea and wonderful sunsets. There is also the area around the Kastro that is very interesting and was once a Venetian fortress, these were built on almost every Greek island during the Venetian occupation.
Churches in Folegandros
In Folegandros you will find some astonishing white churches with blue roofs. Most of these are located near the island's Chora and can be found in almost every island Greek island. Remember not to miss Agia Panagia that can be reached by following a narrow street from the Chora. The is also Stavros chapel in the village of Ano Meria, a wonderful classic white church.
Folegandros' cave
In this cave you will find many stalactites and stalagmites. The cave's Greek name is Chrissopilia and can be found next to the island's Chora and can only be reached by boat. It was discovered recently and isn't open to the general public as it is being studied to make sure it safe to access. No one still knows exactly what it was used for in the past but since bones, skeletons and art pieces have been found there it was probably a religious site.
Clubs in Folegandros
If you are looking for a place where to listen to some lounge music while drinking a delicious cocktail or wine, you will love Folegandros. When visiting these clubs/bars you may be lucky enough to find a place where you will find some live jazz music.
Moving around Folegandros isn't very difficult, the island is small and the routes are fairly short. You can choose between renting a vehicle (car or scooter) or using the local bus line that offers an excellent service. The last option is to take a taxi or a boat to explore other parts of the island.
Moving around folegandros, all the options
The bus line in folegandros connects the island's 3 main villages besides running close to some of the smaller inhabited centers (where you will often find hotels and studios). Here is Folegandros' bus line timetable.
If you choose this option, remember that there are also many taxis around if you miss a bus, especially during the evenings or at night. Renting a car or a scooter in Folegandros is the best option if you want to explore the island's hidden spots without having to worry about timetables or busses.
Most of the car and scooter rentals are located in the area of the port, Ano Merià, Karavostasi and the Chora. You can also decide to take part in a boat tour around the island or rent a taxi boat to visit some of Folegandros' nicest beaches (e.g. Katergo, possibly the nicest beach of the island). Be careful of the Meltemi as if you suffer from seasickness during the summer, when the wind blows constantly, the sea can be very rough.
Folegandros doesn't have an airport so they only way to reach it is to take one of the many ferries that everyday leave from the cyclades islands to reach Folegandros. Here are the best options to reach Folegandros.
How to reach Folegandros from Santorini
Certainly The quickest solution to choose from is to land in santorini's airport before taking a direct ferry for Folegandros. The trip lasts about 40 minutes if you take a speed boat (sea Jet and Golden star ferries) or 3 hours if you take a normal ferry (Zante ferries).
How to reach folegandros from Athens
If you can't find a direct flight to Santorini, no problem. You can land in Athens before reaching the port of Piraeus and taking a ferry for Folegandros. The trip will take about 4 hours if you take a speed boat (Seajet and Golden Star Ferries) or about 12 hours if you take a normal ferry (Zante ferries). Ferries in Athens also leave from the port of Lavrio, the company of the ferries is called Blue star ferries and the trip takes about 12 hours.
Thre aren't many hotels and accommodations in Folegandros given the size of the island. But despite this there are still quite a few otpions to choose from. You can find hotels, camping sites, B&Bs and even apartments to rent directly on the island. The structures are spread throuighout the island but most of them are located in Karavostasi, Chora, Ano Merià and Angali. Some of the structures are very old while others are very modern.
Where to spend the night in Folegandros
Besides looking at the stars and quality of the hotels you should also check in advance the position of the hotel from the closest bus station. This is of course if you decide not to rent your own vehicle. But if you aren't planning to rent a car and just take a taxi or bus to move around we recommend you find an accommodation close to one of the island's villages.
Hotels in Folegandros
In Folegandros there are quite a few hotels to choose from with different prices and services. Hotels range from 2/3 star hotels to boutique hotels that have swimming pools, wonderful views on the Aegean sea and every kinf of comfort you can imagine.
Studios in Folegandros
There are also the typical Greek studios in Folegandros. Most of them are located in the island's 3 villages but some of them can also be found in some more isolated areas. Most of the studios are owned and run by local families that rent them out to tourists during the summer. This will give you the chance to fully enjoy the Greek atmosphere and probably get a discount.
Camping in Folegandros
On the island free camping is forbidden, but don't worry, there is a camping site called "camping Livadi" next to the village of Karavostasis. This camping site is well equipped with nice kitchens, showers, shuttle busses to the nearby village and everything you may need during your camping.