Faster connection
Plane and Ferry
Connections
Plane and Ferry
Tourist presence





Nightlife under 30





Nightlife over 30





Points of interest
Maritime museum, Agios Georgios, Agios Nikolaos, Monastery of Evangelismos
Activity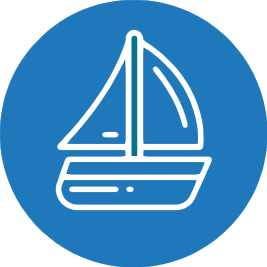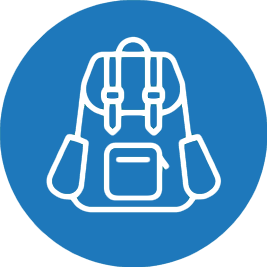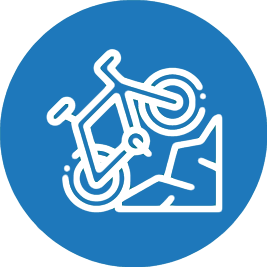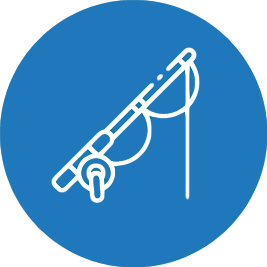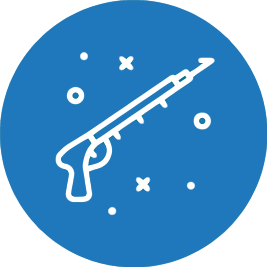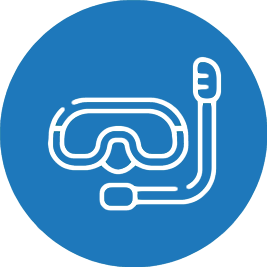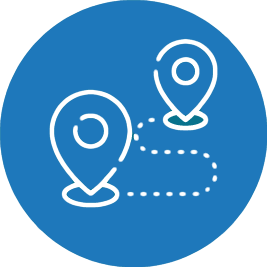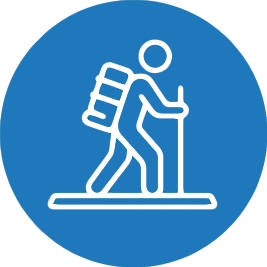 Holiday type
Romantic trip, Sea and Relax
Oinousses is a small archipelago that gets its name from the biggest of the islands (18 square kilometers) that are part of it. This group of small islands located just outside Chios is famous for the many military ships that travel from Athens to New York passing through and stopping in this tiny archipelago, making it one of the richest areas in the whole of Greece.
This island is also known as Egnussa or Aegnussa and there are many myths and legends behind it's name and origins. Acoording to one legend the name comes from the word "oinos" which means wine in Greek and indicated the many vineyards on the island. Egnussa comes from the word "agnos", a local plant that grows especially well on this island.
Last but not least there is Aegnussa, this name is derived from the word "aega" that means goat in Greek, this could be because many years ago many shepherds moved to this lush island to raise their animals.
Oinousses is a satellite island of Chios so there are many ways of getting from one to another. On Chios there is a small airport that receives daily flights from the main Italian airports and many other european ones. There are also quite a few ferries that will get you to this island but we suggest only taking them from one of the closest islands as the ferry trip from Athens takes about 9 hours... 
Why choose Oinousses?
As you'll have understood by now reaching Oinousses isn't easy, in fact for reaching it you will have to take at least two ferries and a flight or two flights and one ferry. Many people decide to visit it combining a two-week holiday between Oinousses and Chios. Oinousses isn't very big, so many people decide to visit and explore it during a daily trip.
The island's two main attractions are the monastery of Isihastirio Evangelismou and the nautical museum. The monastery was built in Byzantine style and founded in the sixties, nowadays about 20 monks live there all year round. In the nautical museum there are some models and plans of ships used during the Napoleonic wars and some paintings by Glykas.
Oinousses is very small and quiet beach perfect for relaxing in peace. The western coast offers many small and beautiful beaches that are far away from the chaotic parts of the island like the port. Here are some of the most famous beaches of Oinousses:
Agios Ioannis beach
This small bay located in the southern coast of the island is well sheltered from the winds and quiet. The beach is located in the south-eastern part of the island and covered in a mix of sand and pebbles.
Apiganos beach
A long sandy beach located in the northern coast of the island. This beach is considered the best one of Oinousses and ,even though it isn't equipped, many tourists still come and visit it during the summer.
Bilali beach
Bilali doesn't offer any service to the tourists that visit it. There is a mix of pebbles and sand besides a beautiful crystal clear sea with a turquoise colour. The perfect place if you like swimming and staying in close contact with nature.
Fokia beach
In the southern coast there are many hidden bays. One of these is Fokia that has a sandy beach surrounded by the calm and beautiful crystal clear sea.
Fourkerou beach
A sandy beach with dark coloured waters. A nice place where to go swimming and spend a relaxing day sunbathing or taking some nice pictures.
Hatzalis beach
A sandy beach with crystal clear water located in the northern part of the island and surrounded by a peaceful and quiet atmosphere. Unfortunately i doesn't offer any service for the tourists that visit it.
Kastro beach
This beach is covered by pebbles and is located near the small village of Kastro, here you will find some places where to get some food. A great place if you are looking for peace and quietness.
Zepagas beach
It can be considered the most crowded and famous beach of the island thanks to the fact that it is so close to the Oinousses' port. The ideal location if you are looking for peace and relax near a quiet place where to get some nice traditional food (thanks to the many taverns nearby). The sand is covered in sand and isn't very well equipped.
In Oinuosses there isn't much to do if not enjoying this island's relaxing atmosphere. The only inhabited center, Oinuosses, is located on the side of the hill next to a bay where most of the people live (about 400 people). The island has many routes to choose from where you will see many natural beauties, especially in the southern area. Otherwise the best solution is to enjoy the island's beaches and crystal clear waters.
The nautical museum of Oinuosses
Located in the lovely house of the Laimos family this museum was founded in 1965 to show the island's rich nautical tradition and history. The expositions include boat models, paintings, nautical instruments, documents and books that explain the island's culture and traditions- The objects were all donated the different families of Oinuosses.
Moving around Oinousses? On this small island there aren't any vehicles. Nor public or private, so you won't be able to rent a vehicle. In Oinousses you will have to move around on foot. If you are lucky enough you may be able to find a local taxi. But as previously said the best option is to move around on foot , so remember to bring some fresh water and a hat to fully enjoy the island's beauties.
Reaching Oinousses is very simple. All you have to know is how to arrive to Chios. The ferries from Chios to Oinousses run on a daily basis. Chios being well connected to other islands make it the best choice to choose from. Also given the close distance between the two islands you may want to decide to find an accommodation in Chios and taking a daily trip to Oinousses as there are so many ferries that travel between the two islands. 
Accommodations and hotels in Oinousses are almost a mirage. This island is usually visited during day trips but if you want to truly enjoy the beautiful beaches you will have to stay here for at least a few days. Choose quickly if you want to book an apartment or a studio as they can often be very crowded and they might even be completely full. Another option to choose from is to speak directly with the local business owners and find a deal.