Faster connection
Flight with stopovers
Connections
Stopovers flight
Tourist presence





Nightlife under 30





Nightlife over 30





Points of interest
Byzantine Castle, Ancient Poliochni, Ancient Ifestia, Kavirio Temple, Panagia Kakaviotissa, Aliki Lake, Mills, sand dunes, Agios Nikolaos, Cape Falakro
Activity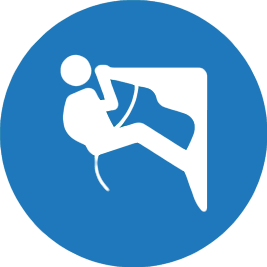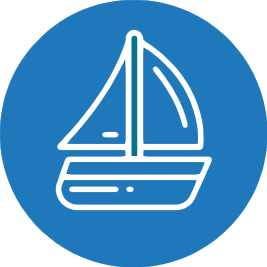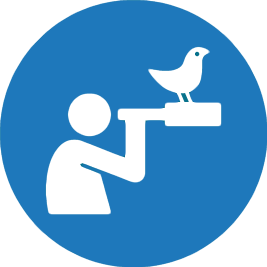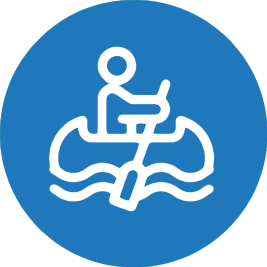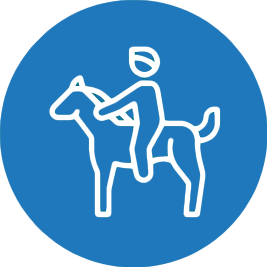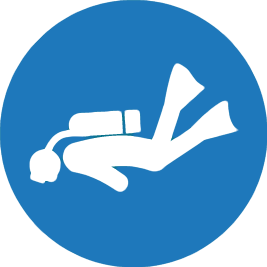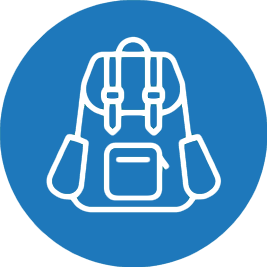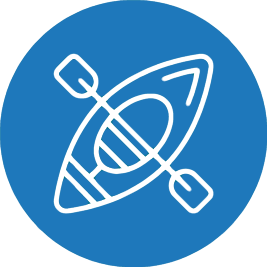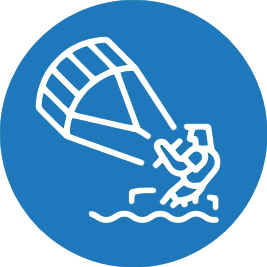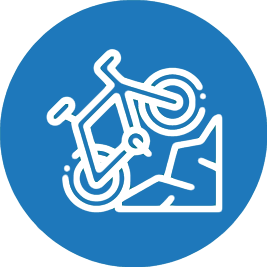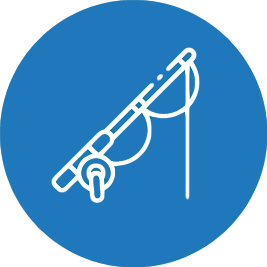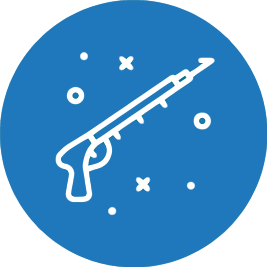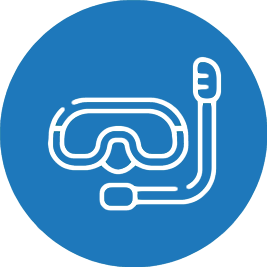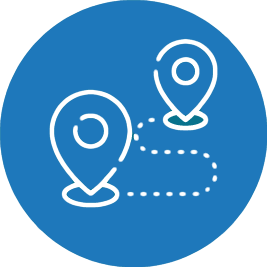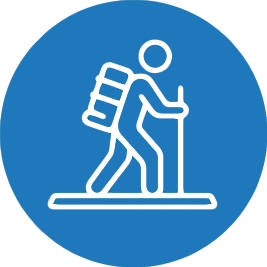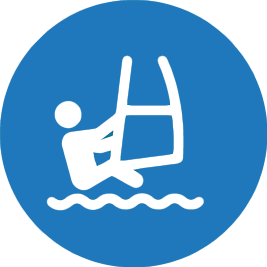 Holiday type
Family holiday, Romantic trip, Sea and Relax
Lemnos is a large island in the north-eastern Aegean sea, located between Lesbos and Thassos. It isn't usually very crowded and not many tourists want to travel all the way to this corner of Greece to visit it. Lemnos has always been an important strategic point to defend the Greek empire and even nowadays there is a military base on the island that still reminds us of the importance that this island used to have. According to the traditional myths this was the island where Efestus landed when he fell from the Olympus.
If you want to reach Lemnos, like for many other islands in this part of Greece you will have to first take a flight to one of Greece's main airports. From there you can take a national flight or one of the many ferries spread throughout the islands. On Lemnos there is a small airport that receives daily flights from Athens.
All the main ferries on the island arrive at Myrina, this port is located on the western part of the island and receives ferries from the ports of Piraeus and lavrio.
Why choose Lemnos?
If you are someone that likes unique places this is the perfect island for you! Lemnos has wonderful landscapes and high mountains while it's coast is surrounded by sandy bays. Except from the beaches of Myrina, Lemnos and Plati that are usually visited by tourists all the other beaches on lemnos are completely isolated and offer complete privacy! 
On the island there are also many unusual archeological sites, roman castles and small shops that sell local products. You will find many taverns that serve traditional greek food and local dishes at very low prices. Some of the most typical products and dishes sold on the island include: Fish, seafood, wine, honey, cheese and pasta that are traditionally made on this island that has always been famous for its vineyards and grains. 
Unfortunately most of lemnos's plane is part of the island's military base so it can't be visited but apart from this area there are many other nicer villages, gulfs and archeological sites spread throughout the island's coast. The island's main town is called Myrina, located on the western coast and connected to the main-land by a small isthmus on which you will find an ancient Venetian kastro (castle) that was probably built on the ruins of the old Acropolis.
The town is also inhabited in winter as many fishermen live here all year round but it is during the summer when thanks to the arrival of Greek and foreign tourists the island comes back to life. When visiting Lemnos it is highly recommended to go and visit the Filottete caves.
Lemnos is a barren and wild island located near the turkish coast. There aren't many beaches on the coast also because the northern part of the island it has the highest dunes in Europe. Here are the main beaches that you will be able to visit when you come to this wonderful island in the north of the Aegean sea.
Agios Ioannis beach
This well equipped long beach is covered in sand and located in the northern part of the island. The beach is surrounded by enormous volcanic rocks that form some unique passageways to the sea. Nearby you will also find many taverns that serve delicious fresh fish.
Gomati beach
Gomati is the only beach you will find in the northern part of the island. The area around the beach is very dry and barren besides being very close to the tallest dunes of Europe that are located in this part of the island. The beach of course doesn't offer any service so you will have to bring plenty of water and food with you.
Keros beach
This beach is considered one of the nicest ones of Lemnos thanks to it's landscape surrounded by pines that grow above the nearby beach. The beach is covered in golden fine sand and the waters are crystal clear with a turquoise colour. There are also some strong winds that make it the ideal destination for surfers or people that want to spend a relaxing day at the beach.
Platy beach
This long sandy beach has bright blue waters and is located in the south-eastern part of the island. It is one of the most famous localities on Lemnos and offers many different services like sunbeds and beach umbrellas besides many centers where to rent the equipment for practicing different water sports.
Riha Nera beach
A sandy beach located near Myrina, the island capital city. In Greek "Riha Nera" means "shallow waters" and it gets this name from the fact that the seabed is very shallow and perfect for children and families. It is one of lemnos' most famous beaches and has many services for the different tourists that visit it. There are sunbeds. Beach umbrellas, bars, taverns and even places where to rent all the necessary equipment for practicing watersports.
Thanos beach
This long and sandy beach is located in the southern part of the island. Luckily you will have the chance to rent a sunbed and a beach umbrella. It is the perfect beach if you are looking for privacy and relax.
Lemnos is an island that is almost unknown by tourists but that offers many things to see on it. Here you will find archeological sites, coloured villages, traditional foods and natural beauties. Here is a list of the main activities to choose from when visiting Lemnos.
Archeological sites in Lemnos
Lemnos is an island rich in history and there are many archeological sites that are worth visiting. One of these is called Ancient Poliochni that is considered Europe's oldest city. The first village on the island was built before 4.000 a.c. The city was destroyed in 1.600 a.c. probably because of an earthquake.
In the archeological sites many metallic objects were found. Another great archeological site is Ifestia, this once was an important religious center with a great theatre, may buildings, a cemetery and even some baths. Last but not least there is Kavirio temple that dates back to the VIII century a.c. This sanctuary is dedicated to the two gods of Kaviri, Efesto's sons.
Myrina castle
In Myrina, Lemnos' capital, you will find a medieval castle that was built by the emperor Komninos where an old fortress used to stand. The building was then taken over by the Venetians that occupied the island around 1207. The castle can be visited on foot and the walk takes about 20 minutes but the landscapes that you will see once you arrive will pay you back immediately.
In the castle you will see the remains of a Turkish mosque that dates back to the Ottoman occupation, old houses and some old water tanks. The castle is now inhabited by many deer that you may be able to see if you are lucky.
Visiting the island's ruins
You will also have the chance to take an excursion to the two cemeteries located in Moudros. You can also go and visit the Kastro located just outside Myrina.
The thermal center
Apart from visiting the archeological sites in Lemnos you will also have the chance to practice different activities. For example you can spend a day in the thermal center of Therma, where besides the Spa you will also find nice taverns that serve delicious food at a very reasonable price.
Lakes in the island's center
In the eastern coast, near a swampy area, you can visit the two lakes of Alyki and Hortarolimni where you can also admire some pink flamingos that inhabit this area.
Moving around Lemnos? The busses on the island offer a service especially thought for the local people. In fact the timetables don't match the arrivals of planes and don't include the most touristic localities. The bus timetables are spread throughout the island but when you first arrive you may want to look for the ones dispalyed in the port and airport.
You will also find some Ktel vouchers, this is the bus company that runs on this island. Otherwise you can choose to rent a car that will give you the chance to travel around the island and explore its most inaccessible areas. This is an especially good option if you have an accommodation in an isolated part of Lemnos.
How to reach Lemnos? Lemnos has an airport and for this reason the easiest way to get there is to take a flight. It has an international airport that receives flights from many European cities. Remember to check in afvance from which airport you can find a flight and if you are going and if you are going to have to stop in another airport before reaching Lemnos directly.
Reaching Lemnos in Greece by plane
First you will have to reach Thessaloniki's airport where you will take a second flight to Lemnos. For this reason flying to Thessaloniki will probably be the cheapest option that you can choose from. Lemnos receives flights from the following airports: Athens, Thessaloniki, Crete, Mitilene, Samos, Rhodes, Chios and Ikaria. Lemnos is also a great island to visit during a day trip or a tour around the islands. If you organize a tour well enough you will have the possibility to admire many islands and enjoy the true Greek atmosphere.
Reaching Lemnos in Greece by ferry
Dopo essere atterrati all'aeroporto di Atene raggiungete il porto di Lavrio da dove in 9h il traghetto della Hellenic Seaways copre la tratta Lavrio-Lemnos, ma solo 4-5 giorni alla settimana. After you have landed in Athens' international airport you will have to reach the port of Lavrio from where in 9 hours a ferry (Hellenic Seaways) will take you to Lemnos. The ferries usually run 3-4 times a week.
Lemnos is rather big and populated, for this reason there are many villages and accommodations, but we suggest you plan your stay in the city of Myrina in order to take advantage of all the services this city offers. If you want to spend a night out, without getting too far away from the hotel or apartment you are staying in, here you will find taverns that serve delicious typical food and cold drinks. Myrina has some excellent hotels and accessible prices.
As an alternative you can choose one of the many apartments and studios that are spread throughout the island.
Where to stay in Lemnos
There is a resort village that gets its name from the island and is located in the island's center, not far away from the main tourist attractions and shops of Plati. This 5 star hotel has many rooms and services for the tourists that visit it. There are also modern and very well equipped resorts at competitive prices. Then there are 4 star hotels built in a neoclassical style. Like on most of the other Greek islands the studios and apartments that can be found around this area are rented directly by the local people, especially during the summer.