Tourist presence





Nightlife under 30





Nightlife over 30





Points of interest
The coast of the island
Activity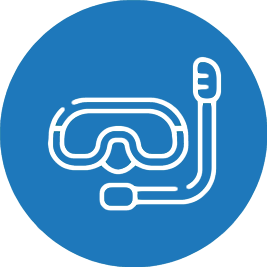 Holiday type
Sea and Relax
Gyali, also known as Yiali, is a small island in the Dodecanese archipelago located halfway between Kos' southern coast and the island of Nisyros. Gyali is 6 km long and only counts about 21 people during the year and a few more during the summer. Most Greek islands like Nisyros are of volcanic origin and for this reason around Gyali you will find a lot of pumice rock.
On an ecological point of view the island is what is left of an old volcano and is basically made of two coasts connected by a thin isthmus.
The northern part of Gyali is almost entirely covered in natural solid glass-like minerals such as Ossidiana and Perlite while in the southern part of the island you will find pumice rock, this is extracted in a large pit and is quite important for the local economy, in fact almost all the island's inhabitants work in the extraction site.
Why choose Gyali?
Gyali isn't an island where you want to spend a whole vacation but rather an island you may want to visit during a daytrip. Finding an accommodation here won't be easy and for this reason it is advised to visit it during an organized day trip on the islands of Kos and Nisyros. If you decide to visit Gyali don't miss the beautiful beach on the island Agios Antonios, located between Nisyros and Gyali. All the trips to the island are organized in Nisyros.
The beaches are white and the sea is crystal clear, there aren't any inhabited centers or a real port (the boats are all anchored on one of the island's bays. They are mostly visited during daily trips from the nearby islands or by people that have rented a boat/taxi boat.