Port
Agios Kyrikos, Evdilos
Faster connection
Plane and Ferry
Connections
Plane and Ferry
Tourist presence





Nightlife under 30





Nightlife over 30





Points of interest
Gorges of Halari, Temple of Artemis, Thermal baths, Panagia Theoskepasti, Torre Drakano, Evaggelistrias Mavrianou Monastery, Byzantine Odeon, Koskina Castle, Agios Kirikos
Activity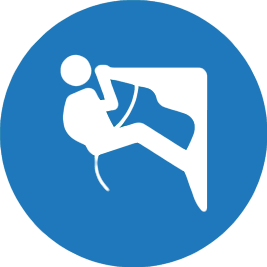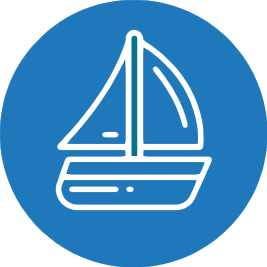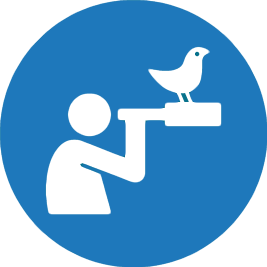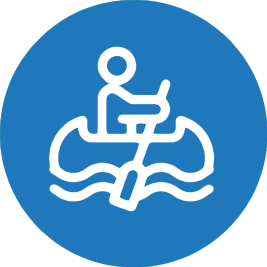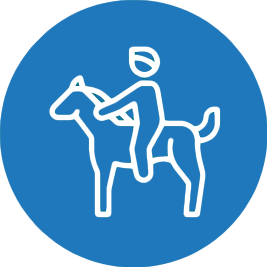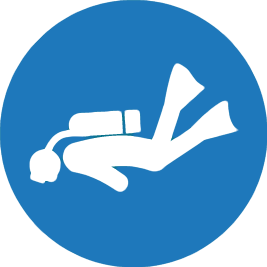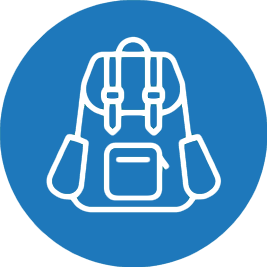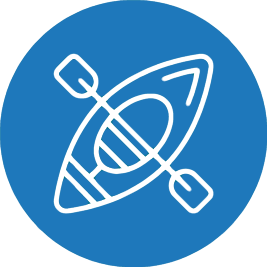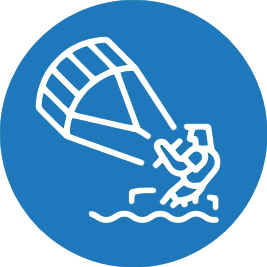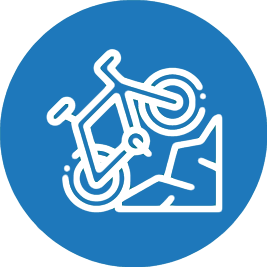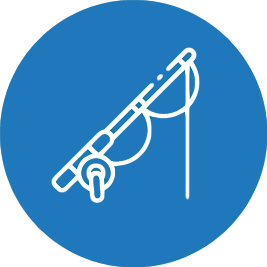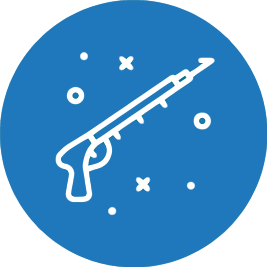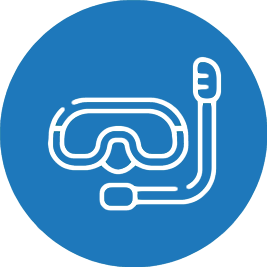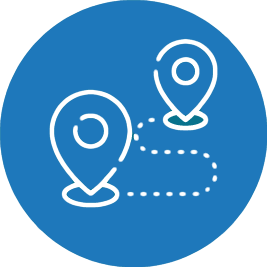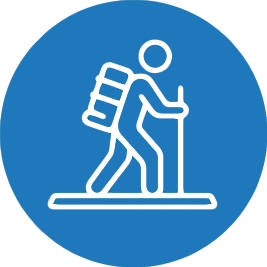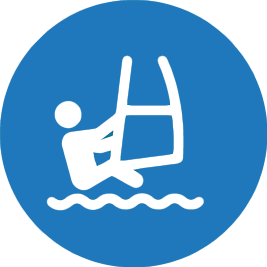 Holiday type
Family holiday, Romantic trip, Sea and Relax
Ikaria is a rather big island that is part of the North-eastern Aegean archipelago that gets its name from the Greek myth of Icarus. A fascinating island that is suggested for people that have already seen most of Greece and want to explore a unique and quiet, yet fascinating, corner of Greece.
Ikaria is well connected to the other Greek islands thanks to the fact of having an airport. For this reason many people decide to visit Ikaria before taking the flight for their final destination on another island. This gives it a great advantage and many people decide to book a flight for the following day and take a daily trip around the island
Why choose Ikaria?
If you visit Ikaria in the north-eastern Aegean sea you will be one of the few lucky tourists to visit this island and enjoy its beauties. The landscape is a mix of dark mountains, green lush valleys and golden beaches with crystal clear waters. The legend says that this island is named after Icarus . Ikaria is also famous for its beaches and thermal springs. Ikaria is also famous for being one of the places in the world where people live the longest…
In fact it is a "Blue Zone" area( regions of the world where people live much longer than average). The diet on the island is mainly made of vegetables and products that are cultivated in the most natural ways directly on the island. Thanks to this diet and to the large quantities of traditional tea that people drink apparently ⅓ of the population here lives to be more than 90 years old.
Another thing for which this island is well known is the myth of Dyonisus, an ancient God that was said to be born on this island. From May to September there are many festivals that celebrate this legend called panygiria, where people get together to dance, listen to traditional music and drink wine. Last but not least if you love surfing Ikaria is the perfect island for you. In fact in Messakti beach there is a surfing-school where you can rent all the equipment for a day on the waves or where you can take lessons if it is your first time on the board!
In Ikaria there are many different beaches for every taste. In the northern part of the island the beaches are mainly covered in sand while in the south they are mostly covered in pebbles. There aren't many beaches but the few that you will find are very nice. Between all the beaches Nas is the one that is mostly equipped and offers most services.
Armenistis beach
This is one of the most touristic and famous areas of the island. The beach is located near a small and quiet village of fishermen from where the beach gets its name. The coast is covered by a mix of sand and pebbles, the waters are crystal clear and have a slightly green colour. The beach is equipped with beach umbrellas, sunbeds, taverns, cafes and bars. Unfortunately there can be a strong wind sometimes but otherwise it is incredibly quiet and relaxing.
Karavostamo beach
Near the village from where it gets its name from you will find Karvostamo,a beach covered in a mix of pebbles and sand surrounded by a wild landscape with no touristic structures. To reach the beach in two ways: on foot or by car.
Kerame beach
This beach is located in the easternmost part of the island. A sandy beach with a part of cliffs that almost touch the water of the Aegean sea. Behind the beach there are also some tall trees that offer some useful protection from the warmest hours of the day. There are also some hotels and taverns nearby.
Livadi beach
Always near the village of Armenitis you will find this sandy beach. Also in this case the river that goes into the sea in this area creates a magnificent atmosphere. The beach is equipped with many beach umbrellas, sunbeds and even a small kiosk that offers fresh drinks and snacks. Near the road you will also find some small taverns.
Messakti beach
Right next to Livadi beach there is Messakti, a long sandy beach surrounded by the Aegean sea, that as usual has crystal clear waters of a bright blue colour from where you can see the seabed. On the beach there are sunbeds and beach umbrellas besides kiosks and many touristic structures.
Prioni beach
This beach is located near Agios Kirikos and covered by a mix of sand and pebbles. The ideal place for someone looking for a bit of peace and quietness. It can be easily reached by walking a barren path and it is surrounded by some tall cliffs that are perfect for cliff diving or for jumping in the water from high above.
Nas beach
The first beach you will meet in the northern part of the island, near the village of Armenitis is Nas beach. On the sandy shore there is also a river surrounded by a forest that goes into the sea and gives the area around it a magical atmosphere.
On the side of the beaches there are also the remains of an old temple that was built in honour of Artemides while near the high cliffs you will find some small taverns that serve excellent fresh fish. This small beach is also famous for the many nudists that visit it each year. It doesn't offer any services for the tourists that visit it.
Seychelles beach
From the name of the beach you can easily understand what the surroundings and the atmosphere on this beach are like. It can be easily reached going through a path in the southern coast at about 25 km from Agios Kyrikos.
The path will lead you to the beach after following the river for a while and once there you will see the wonderful sea with it's bright blue colours. The beach is covered in pebbles and is surrounded by tall cliffs that protect this small paradise from the strong winds. Not equipped with any service for tourists.
There are many activities to choose from when visiting Ikaria. The mediterranean atmosphere will ensure you a relaxing and wonderful experience on this island where time seems to go by very slowly.
Trekking routes in Ikaria
There are different trekking paths on ikaria, the most important of which is takes about a day to walk and starts from Kambos on the island's north-western coast and carries on to Dafni and Koskina's castle ruins before reaching the small villages of Frandado and Maratho.
Once arrived in Pigi before finishing the tour we suggest you visit the small Byzantine chapel of Theoskepasti, built under a granite rock. If you want to reach it you will have to climb a cliff before reaching the entrance where once many skulls were displayed.
A day at Ikaria's thermal springs
Ikaria's thermal springs are certainly one of the island's main attractions. Spend a day there and get all the beauty treatments you were looking for. The prices are very low and with € 3,50 you can enter the cave and enjoy the natural steam, with € 4 you can access the warm water pools.
Water sports and diving
There are many water sports like surfing and windsurfing that you can practice on Ikaria. If it is your first time trying this sport you will have an instructor that will quickly teach you everything there is to know. The diving centers are spread throughout the island and and all of them will take you to the beat parts of the coast for some breathtaking experiences.
The diving centers also offer many informations about the beach you are on.
Boat trip
From ikaria there are daily boats that will give you the chance to explore the island's coast and the nearby islands of Fourni where you can spend a day relaxing between the solitary creeks. Included in the boat trip that costs around 35 euros there is also a grilled meal onboard.
Moving around Ikaria? Unfortunately on the island there are only two busses that connect Ikaria's main cities and the most famous beaches on the island. A better option may be to take a taxi but this will also be a lot more expensive as the villages and beaches are quite far away one from another.
For example going from Armenitis to the airport will cost about 60,00 €. A taxi boat may be another good option to choose from, especially if you want to enjoy the sea and sun on the way there. They also have the advantage of being able to reach parts of the island that you wouldn't be able to access otherwise.
Renting a car or motorbike in Ikaria
The last option is to rent your own car. You can also choose to rent a scooter but we do not recommend this as the the main villages are quite far away one from another. The landscape is very wild and roads aren't always in good conditions, for this reason a car is the best option. Many tourists also go hitch hiking on this island as local people are often happy to give a lift to someone.
Ikaria is an island with an airport. For this reason, the best way to reach it is certainly to take a flight. There are daily flights from Athens to Ikaria. If you have missed the second flight no worries, you can always take a ferry (hellenic seaways). Here are some of the options you can choose from for reaching Ikaria.
Reaching Ikaria from Mykonos
You can reach Mykonos with a direct flight before taking a ferry from Mykonos' port for Ikaria. The journey lasts about 2 hours and 20 minutes and the ferry is part of the "hellenic seaways" company. There is usually one ferry a day that runs from Mykonos to Ikaria.
Reaching Ikaria from Kos
Ikaria can also be reached by travelling through Kos, this is a good option because there are often direct flights from Kos' airport to Ikaria. Otherwise you can reach Kos' port and take a ferry (Dodekanisos Seaways) that in about 3 h and 20 m will get you to the port of Agios Kirikos in Ikaria.
Reaching Ikaria from Samos
You can reach Samos by taking a direct flight from Athens. Reaching Ikaria from Samos is very easy as there are many ferries and the journey only lasts just over an hour. The two ferry companies that organize trips to Ikaria are Dodekanisos Seaways and Hellenic Seaways.
Even if the island isn't very populated and there aren't many structures you will still find quite a few accommodations and hotels in Ikaria. In Agios kirykos you will mainly find hotels while most of the apartments and studios are spread throughout the island.
In Evdilos besides many hotels there are also cheaper solutions like B&Bs, studios and apartments are located. In the rest of the island you will mostly find apartments and studios, while the B&B aren't very common.
Where to stay in Ikaria
If you are looking for a hotel with a great quality-price proportion one of the best places to choose from when visiting Ikaria is cavos bay. It is only located 500 meters from a long sandy beach and the terraces there have a wonderful view of the nearby sea.
Armenistis, the village where the hotel is located , is the ideal place if you are looking for a small village with an excellent choice of bars, taverns and cafes. Located in the western coast of Ikaria there is also a picturesque hotel. The rooms are simple and elegant and the best of them offer a wonderful view of the sea and even some swimming pools where to relax far away from the crowded beaches of the island.