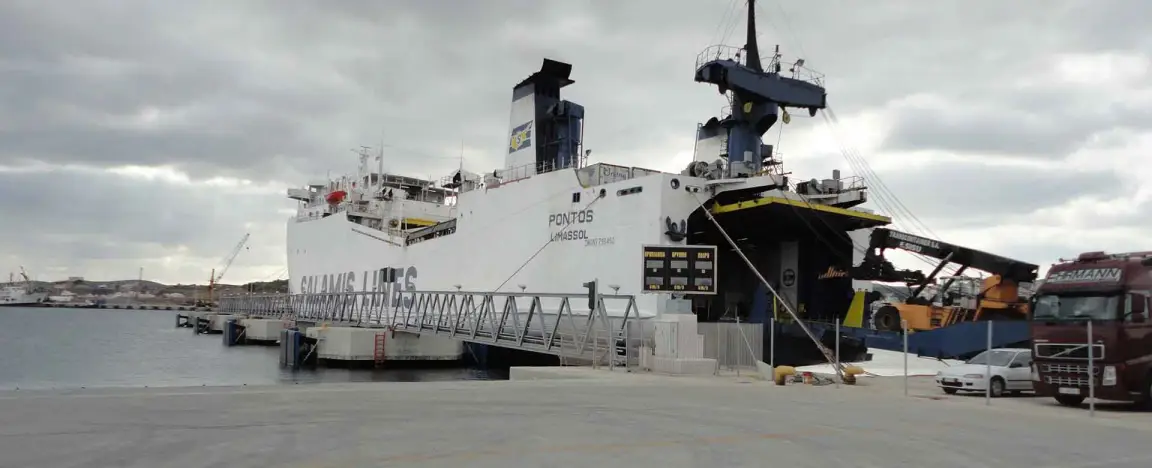 Lavrio is an industrial city, located 60 km south-east from Athens. It is also the port form where ferries for Kea and Kythnos leave from.
During high season there are also catamarans that leave from this island and travel to the eastern Cyclades. There are two ways to reach the port of Lavrio from the airport:
Reaching Lavrio by bus
This is certainly the cheapest option that you can choose from but it is also the one that will require most time. The busses can be found just outside the airport's exits 2 and 3, next to the Sofitel hotel. The busses are run by the company KTEL and travel towards Markopoulo. Busses leave every hour from 6:30 in the morning to 10 at night. You will reach Markopoulo in 10 minutes from there.
Once you arrive in Markopoulo you will have to take a second bus to Lavrio. The length of the journey can change according to delays and problems with the luggage. The bus line that connects Lavrio to Markopoulo is very popular amongst Greek tourists, especially as it also stops in other 5 towns and villages before reaching Lavrio's square or port. Even if there is more than one bus to take there are also tickets that include both the bus rides that can be bought for just 5 euros.
In the port you will only find the ticket shop, for this reason if you need to eat or get something to drink you can stop at the bus stop before the port and get something there. This stop is only 10 minutes away from the port and you can even walk to the port from there by following the beach nearby. The whole bus ride should last around 2 hours, you may want to arrive there a bit before as there can sometimes be traffic or delays.
Reaching Lavrio by taxi
From Athens' airport 'to the port in Lavrio the trip will last about 40 minutes, according to the time of the day and traffic on the road the price ranges between 70 and 80 euros, it is the perfect option if your plane arrives late at night or if you want to travel in a more comfortable way. Unfortunately it is also the most expensive but it is definitely the fastest. Otherwise you can take a bus from the airport to Markopoulo before taking a taxi from there, this should help you save some money.