Faster connection
Plane and Ferry
Healthcare
Emergency medical service
Tourist presence





Nightlife under 30





Nightlife over 30





Points of interest
Alonissos Marine National Park, Blue Cave, Agios Georgios, Castle
Activity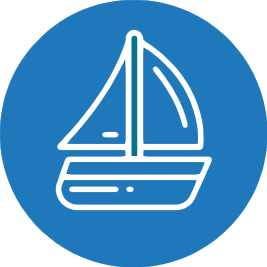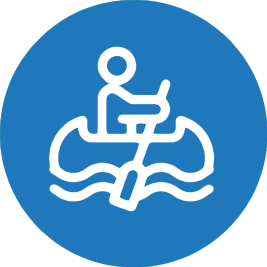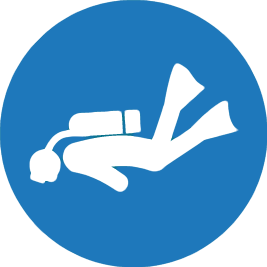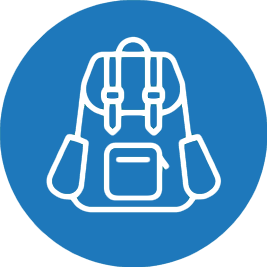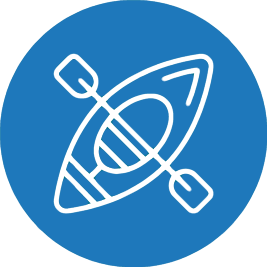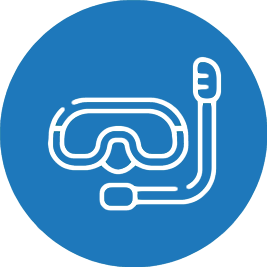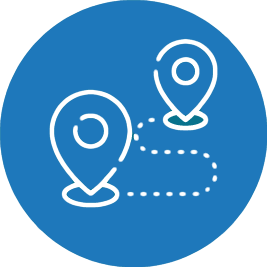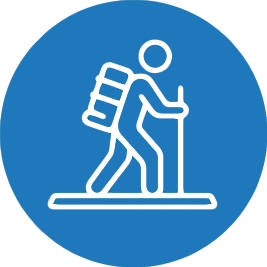 Holiday type
Family holiday, Romantic trip, Sea and Relax
Alonissos is one of the biggest islands of the Northern Sporades archipelago. What makes it unique compared to other islands is the fact that it is covered by lush vegetation and isn't usually very crowded or visited by tourists (compared to islands like Skiathos and Skopelos that were made famous by the movie "Mamma mia" and are now very touristy).
Since 1992 it is also part of a national marine park, thanks to this on the island there are many species of fish, birds and even monk seals that visit this island to reproduce. This is one of Greece's biggest national parks.
To reach Alonissos you have to first reach the city of Volos, connected to the other islands by daily ferries or hydrofoils. Volos has an international airport. Ryanair even has some routes both from Rome and Bergamo if you are travelling from Italy, there are also many other flights from other European airports. Last but not least you can take a hydrofoil for the islands of Skiathos and Skopelos.
Why choose Alonissos?
If you are looking for a peaceful and relaxing vacation, surrounded by a lush landscape and crystal clear waters, Alonissos is the perfect place for you. The first place you will see when arriving is Patitiri, the island's biggest inhabited center where you will find hotels, apartments for rent, taverns that serve delicious typical Greek food and even some bars where you can enjoy the view of the sea while sipping a nice tea or cocktail in this Greek paradise corner.
If you like walking you can decide to take part in many excursions or long walks that are organized around the island. In fact in Alonissos you will have the chance to go walking in some beautiful pine forests where the wild vegetation is still untouched and give you an idea of what these islands used to be like before the arrival of tourism. 
You must also know that Alonissos includes other 22 small islands that are spread all around it's coasts. Most of these "islands" are just barren rocks or cliffs where there is no human settlement. Even if no humans live on them there are still many protected species that inhabit these tiny islands.
The most famous of which is certainly the monk seal, an extremely rare and intelligent animal that loves hiding in the many caves that are spread around the island. Last but not least when visiting Alonissos consider taking part to the island's threshing festival, an event where women prepare the trahana (a soup made of fermented milk and wheat) and other homemade food while musicians play typical Greek music and sing traditional songs. A nice experience to enjoy while visiting this island!
The beaches on Alonissos are mainly covered in pebbles and sand. The eastern coast is the best part of the island where to look for places where to go swimming. The island also has many hidden spots that could become your favourite place on the island.
Agios Dimitrios beach
A sandy beach with crystal clear waters located in the western part of the island. This beach has a horse-shoe shape and it is one of Alonissos most beautiful and wild spots. The beach is partially equipped with sunbeds, beach umbrellas, bars and taverns.
Chrissi Milia beach
A sandy beach with turquoise waters located on the southern part of the island. It is one of the nicest and best known beaches on Alonissos. Here you will be able to relax all day also thanks to the comfort of the tavern that offers many sunbeds or beach umbrellas.
Kokkino Kastro beach
Covered in a mix of sand and pebbles this beach is surrounded in the southern part of the island. It is one of Alonissos nicest beaches and it is surrounded by some tall red cliffs. Near here there was once upon a time a now submerged city called Ikos. There is also a granit promontory that is considered one of the most interesting spots of the island and is perfect for whoever may like taking nice pictures.
Tsoukalia beach
A beach covered in a mix of sand and pebbles located in the western part of the island. A lovely beach surrounded by lush nature where to look for peace and quietness. There is a very important and interesting archeological site located near Tsoukalia beach.
Le cose da fare ad Alonissos sono legate alle acque color smeraldo, alle foreste verdeggianti e ai paesaggi incantatori di questa isola che brilla di pura natura. Nonostante non sia un'isola montagnosa le spiagge sono per lo più di ciottoli o sabbia grossa, e questo è un vantaggio per la trasparenza delle acque. Ma vediamo le principali attrazioni di Alonissos.
All the activities in Alonissos have to do with the crystal clear waters, lush forests and wonderful landscapes that can be found in this beautiful island. Even if it isn't an island with many mountains and rocks the beaches are covered in pebbles and coarse sand that make the water very clear. Let's see Alonissos' main attractions.
Trip to the National Marine Park reservoir
This is the first thing we suggest you do when visiting Alonissos. Here you will have the chance to see many different species of birds and other animals including the monk seal.
Long walks on the shore
There are paths that lead from the beach to the island's center, boat trips in the area of the protected marine park and relaxing afternoons by the beach or sitting in one of the many bars while sipping a cocktail. Probably if you are visiting this island you are looking for a relaxing and peaceful destination where to spend your vacation.
Diving centers and boat rental
In Alonissos you will have the chance to go diving thanks to the many diving centers spread throughout the island. The seabeds are very beautiful and the instructors will certainly help you to get the best experience possible. This activity is perfect for both amateurs and experts. If you wish to visit the island in autonomy we suggest you rent a boat and visit the different hidden parts of the island.
Trip towards the Sporades
When visiting Alonissos remember to take part in one of the many organized trips around the island's coast. This is one of the destinations of the many boat trips that leave from Alonissos on a daily base. There is almost always a grilled meal on board included.
Getting around Alonissos? Unfortunately there aren't many internal transports, in fact there is only one bus that will take you from Alonissos' Chora to Steni Vala going through Patitiri, that leaves in the morning and comes back after 4 PM. The best option to choose from is certainly renting a car as it is the best way to explore the island and it's beauties.
Renting a car or scooter in Alonissos
There are many cars to choose from and prices range from 30,00 € to 40,00 € per day during high season. Most of the car rentals are located in Patitiri. Once you arrive on the island you will reach a car rental (some of them only accept cash and don't take credit cards).
Since the roads are in terrible conditions you may want to decide to rent a scooter, but remember to rent at least a 125 cc scooter. You can even decide to rent a quad. There are only 4 taxis on the island that will take you to the most important parts of the island.
This small island doesn't have an airport so it can only be reached by boat after landing in one of the nearby island's airport.
Reaching Alonissos from Thessaloniki
This is the cheapest option you can choose from as Thessaloniki has an international airport. Almost all low cost companies reach this airport, especially Ryanair. From the airport you will have to reach the island's port where you will find some Hellenis Seaways ferries that run on a daily basis and will get you to Alonissos in about 4 hours.
Reaching Alonissos from Skiathos
Certainly the closest airport to Alonissos is located in Skiathos. Here you will find many ferries that reach Alonissos on a daily basis. Skiathos has an international airport and during the summer receives flights from all over Europe. Once you land in the airport you will have to reach the island's port where you will find two ferry companies that connect Skiathos to Alonissos.
Once you land in the airport you will have to reach the port which is located only 2 km from the airport. The two ferry companies are called Hellenic Seaways and Anes Line. Hellenic seaways ferries run 3 times a day and will get you to Alonissos in 3 hours. Anes Line ferries run 4 times a week and the journey lasts about 2 hours and fifteen minutes. The price for a ticket is around 50,00 €.
Reaching Alonissos from Volos
If you are travelling from Italy and you arrive in Greece by ferry we recommend you stop in Igoumenitsa. Once you arrive there you will have to reach the port (the journey lasts about 4 hours) where you will find a ferry for Alonissos. The ferry companies that run from Volos to Alonissi are: the Hellenic Seaways that has 11 weekly ferries and will get you to Alonissos in 3 hours. Then there is Anel Line ferry company that runs 4 times a week and gets you to Alonissos in about 5 hours.
Accommodation and hotels in Alonnisos meet everyone's needs. The ideal place to find structures suitable for families or groups of friends. A place that boasts charming minimalist accommodation with breathtaking views of the Aegean Sea. And if you prefer more privacy why not for apartments or villas.
Where to sleep in Alonnisos
At Patitiri , the port of the island, there are several accommodation options. Hotels, studios and even a campsite , 800 meters south of the port area, in an area sheltered from the sun. Otherwise in the Chora there are pensions and apartments ideal for a holiday in which no set time can disturb your well-deserved relaxation . Even in the villages of Votsi, Steni Vala and Kalamakia you will find the possibility of renting some rooms, but hurry to get them as they are not many!
The location of hotels in Alonnisos is often close to the bus stops . You can therefore think of a car-free holiday, even if you won't be able to discover all the beauties of the island.
There are also villas and apartments located in solitary points of the island. Unlike the hotels in Alonissos , these solutions will make you fully experience the silence and atmosphere of the island of Alonissos. However, it will be necessary to have your own vehicle or rent a car or scooter to then move to the island.