Faster connection
Plane and Ferry
Connections
Plane and Ferry
Tourist presence





Nightlife under 30





Nightlife over 30





Points of interest
Skiadi, Kastro
Activity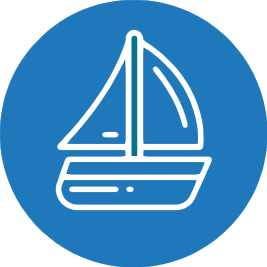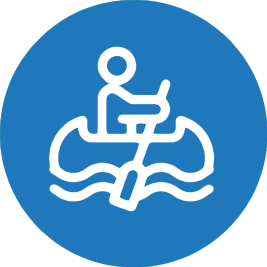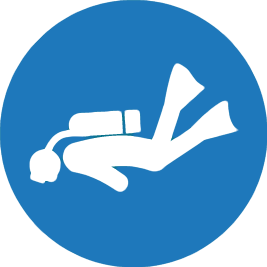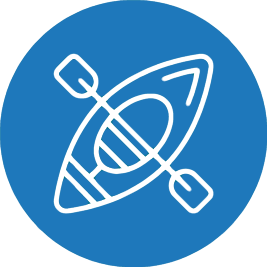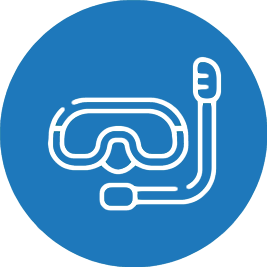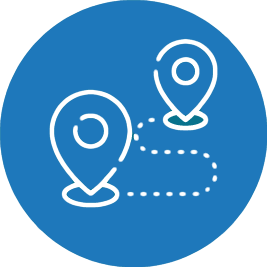 Holiday type
Romantic trip, Sea and Relax
Kimolos is a tiny island (less than 40 square kilometers) at about 1 km from the bigger island of Milos. It isn't very touristy, it is scarcely inhabited and unknown to most tourists despite from the small beaches that in summer are visited by the people staying in Milos.
In fact the best choice is to stay in a hotel in Milos and doing daily trips to Kimolos. The name derives from the word "kimolia" which means chalk in Greek, in fact Kimolos has always been famous for its mineral caves that contain perlite, a white powdery mineral similar to chalk! There are a lot of ferries and flights to get to Milos, from there are about 8 small ferries that will take you to Pollonia, Milos and Psathi, Kimolos' port.
But from the port of Kimolos there are many other ferries to the other islands besides Lavrio and Athens. Kimolos is usually included in an organized tour around other islands like karpathos in the Dodecanese. It is even possible to find places to sleep in Karpathos when you are on the island of Kimolos. For reaching Karpathos it will still be necessary to go through Milos.
Why choose Kimolos?
Like for most islands in the Cyclades you are probably choosing this destination because you are tired of your usual routine and wish to just relax in total peace and harmony and to swim in a crystal clear sea in a genuine and not very touristy part of Greece. The mostly populated area is the island's Chora, not far away from the coast and the port.
A small group of houses on the side of the hills is what remains of an old village that was built there to protect the people of the island from the invasion of pirates in ancient times. The village's small alleys and the houses one next to another are very picturesque and you'll be able to find taverns, souvenir shops and some bars. The coast offers a double choice: cliffs above the sea and sandy beaches all around the coastline that create spots where to relax.
Kimolos is a volcanic island so it is mostly mountainous except from the northern-eastern side that is flat, there are cultivated areas in the inside of the island where people grow grapevines, olives and almonds.
The beaches on Kimolos often can only be reached with a taxi boat or a small boat. From the port of Psathi you can find a lift for one of the 3 small uninhabited islands in front of the bay. The nicest and biggest of these islands is Poliegos. There are also many small beaches on the island's coast that deserve to be explored. Here are some of them:
Agios georgios beach
Also known as Prassa this sandy beach has turquoise waters and is located on the north-eastern part of the island. It is one of Kimolos' nicest beaches and has some landscapes that are rich in natural beauties. The natural thermal springs have therapeutic properties can be found on Prassa beach and here you will also have the chance to visit the famous submerged caves of Vromolini.
Aliki beach
This beach is located in the southern part of the island and it is very quiet and appreciated by the people that visit the island. There are a few taverns where to eat and there are also plenty of tamarisk trees that offer some shade.
Bonatsa beach
One of the beaches in the southern part of the island, it has golden sand and it is located near the Chora of the island. It is a beach that is ideal for families with small children as the seabed is very shallow, the waters are crystal clear and tamarisks offer some shade even if you haven't got a beach umbrella. There are also a few taverns to complete this beach's services.
Ellinika beach
A beautiful and wide beach with sand and stones. There are some interesting rock formations that have formed some underwater caves that can be visited by expert divers. On the beach there is also a typical Greek tavern. On the north-western part of the island there aren't as many beaches and most of them can be hard to reach. If you wish to visit them remember to keep an eye on the wind as it might ruin your daily trip to the beach. Here are the most famous of the smaller beaches: Monastiria, Soufi, Ormos e Kastro.
Kalamitsi beach
To access Kalamitsi beach you will need to go through Bonatsa beach and carry on for 100 meters. This small beach is always full and there is also a nice tavern where to try some nice food.
Mavrospilia beach
Moving from the city's Chora towards the eastern coast you will find Mavrospilia beach with it's quietness and tavern. There is some wonderful white sand that is perfect for anyone that loves these types of beaches.
Prassa beach
Above this beach there is a perlite mining site that is very easy to recognize. Many tourists visit Prassa beach for the day and for this treason it is often very crowded. On this beach you will be able to get beach umbrellas and chairs besides being able to rest on the tiny bar that is on the beach.
What can you do or see in Kimolos? Unfortunately not much. There is a museum where you will find many remains that come from the ruins of the submerged city of Ellenika. Besides this near the center there are also the remains of an old castle and three churches that are worth visiting. Otherwise we suggest you spend a relaxing day walking around and exploring the island's paths.
Diving in Kimolos
The submerged city of Ellenika if you like diving is the perfect place for you as it has a wonderful seabed full of marine life. Tour of the island and boat renting.
There are many organized boat trips that visit the nearby islands or that will simply show you the island's coast. There is also an interesting organized trip to Polyaigos, a deserted island with a beautiful beach. In Kimolos you will also have the chance to rent a boat and visit many hidden parts of the island that you otherwise wouldn't be able to appreciate.
Skiadi, the mysterious rock
Skiadi is a rock that has the shape of a mushroom because of the wind erosion that happened over the years. The top bit of the rock is a lot bigger than the base and for this reason it almost seems to be floating.
Since the island is rather small, it can be visited on foot. Kimolos is getting equipped for the increasing number of tourists so besides a bus that connects the port to the Chora there is also an agency that gives you the chance to rent a car or a scooter.
If you are coming from Milos
If you are coming from Milos and you have already rented a car or scooter make sure to check that an insurance coverage has been included in your deal and that this applies to damage on other islands. Another alternative could be moving around by boat and taking part in one of the many boat tours organized around the island.
If you are planning to reach Kimolos the easiest place to leave from is Milos. So the first thing to do is to understand how to reach Milos. You can also reach Kimolos by leaving the ports of Santorini and Athens. Unfortunately this island doesn't have an airport so you will have to take a ferry to reach it.
Reaching Kimolos from Athens
Everyday there is a ship that in 7/9 hours will take you directly to Kimolos. You will first have to reach one of the two ports of Lavrio and Piraeus. Once you have reached Athens with a flight you will have to reach the port of Piraeus where you will take a ferry for Kimolos.
Reaching Kimolos from Santorini
There are 5 ferries that run per week and reach Kimolos from Santorini, the journey lasts about 4 hours and 15 minutes. As previously said Santorini has an international airport so once you reach the island you will only have to take a ferry that will take you directly to Kimolos. The journey lasts just over 4 hours.
Reaching Kimolos from Milos
There are 8 ferries that run per day and the trip lasts about 30 minutes. Milos is the closest island to Kimolos and can be reached either by plane or by boat from Athens (Milos' airport only receives national flights).
From the airport you can reach Pollonia where you will find a ferry that constantly leaves for Kimolos. There are about 8 ferries that reach Kimolos on a daily basis. You can take a taxi to reach Pollonia. Our suggestion is to plan a holiday that includes both islands, this will give you the chance to fully enjoy the atmosphere of this wonderful area around the Aegean sea.
Deciding to spend a few nights in Kimolos is an experience we suggest you try if you are nearby the island. The only problem is that there aren't many hotels and apartments that can offer you a place where to spend the night and for this reason before going there you should book your room or apartment in advance.
Where to spend the night in Kimolos
There are many options to choose from even if kimolos hasn't got resorts or luxurious hotels like other more famous islands.
Studios in Kimolos
In Kimolos there are many studios to choose from. Most of them are located near the Chora but there are also many other ones spread throughout the rest of the island.
Apartments to rent
Like the studios this is the most popular option that people choose when visiting Kimolos. This is a particularly good solution for large groups of people and there are many of them located in the Chora but also in the rest of the island.
Hotels in Kimolos
There aren't many hotels spread throughout the island and the only ones that you will find should be booked in advance as they are often very crowded and can sometimes be completely full.