Faster connection
Plane and Ferry
Connections
Plane and Ferry
Tourist presence





Nightlife under 30





Nightlife over 30





Points of interest
Kastro Panagia Spiliani, Volcano, Paleokastro, Panagia Spiliani, Agios Theologos
Activity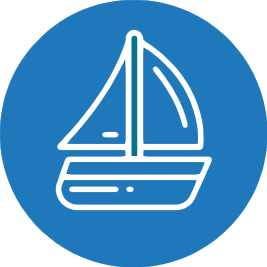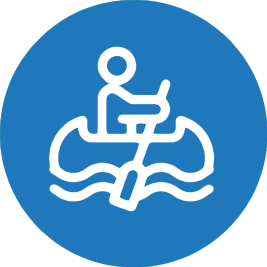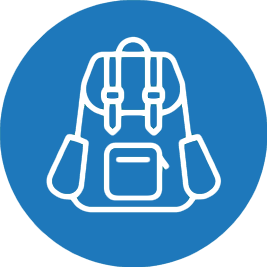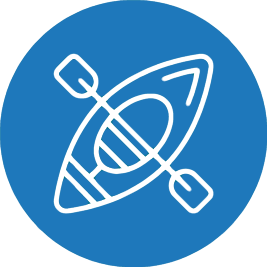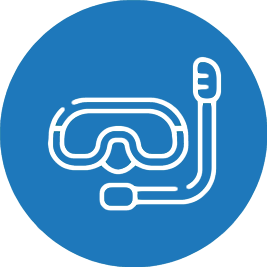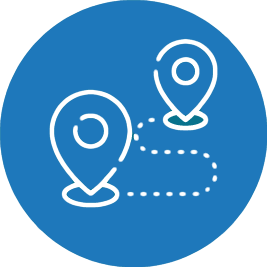 Holiday type
Family holiday, Sea and Relax
A lot of people visit Nisyros for the day from the nearby island of Kos. There is a volcano called Polyvatis that stands out high above the island. The most interesting things of the island are its nature, thermal springs, the village of Mandraki, the windy beaches and the long walks you can do. 
The mythological myths say that during the war between gods and titans Poseidon followed a giant called Polyvotis stabbed him so hard with his trident that he divided Kos into two islands and forming Nisyros.
The catamarans that connect Kos and Rhodes all stop in Nisyros. There are also ferries from Piraeus and Rhodes twice a week, plus daily routes to get to Kos. You can go on a daily boat trip from Kos town and Kardamena and get back in the evening!
Why choose Nisyros?
If you choose to visit Nisyros remember to visit it's volcano, it is also a great island if you are interested in walking or if you like plants as this island has lots of endemic species. If you arrive with a ferry the first place you will see is Mandraki where most of the island's activities are concentrated and where you will find most of the restaurants.
There are also some souvenir shops and many small alleys. The beaches are very clean and since there aren't many tourists, they are also very relaxing. The island can be a vacation destination or else just a place to visit on a one day trip from Kos. There aren't many touristic structures so this is a perfect place where to find relax and silence.
You will also have the chance to see some sea-eagles and partridges if you like bird-watching. Besides many birds there are also some big lizards called Agamestrelios that can be found in the center of the island.
Nisyros compared to other islands of the Dodecanese isn't famous for its beaches. This is also for it's volcanic origin that gives the sand a dark (sometimes black) colour. A lot of beaches are also covered by pebbles. Here are some of the few beaches to visit on this island:
Pahia Ammos beach
This is the biggest beach of the island and it has a rather big size. On this beach you can easily tell that the island has a volcanic origin as the sand is black and there are many volcanic rocks lying around.
Avlaki beach
The second beach that deserves some attention is Avlaki beach. The ideal place for someone that loves beaches with pebbles and stones. Remember not to walk barefooted during the hottest hours of the day as you will probably end up burning your feet.
Paloi beach
Next to the village of Paloi you will find Paloi beach with it's dark sand and pebbles. Unfortunately on Nisyros there are hardly any sandy beaches.
Nisyros is an island with some wonderful landscapes and ipnotic thermal springs that give the air a typical smell of sulfur. You can clearly tell its a volcanic island thanks to its dark stones and coasts covered in pomice. So what can you do in Nysiros when visiting it.
Visiting the volcano in Nisyros
The first thing to do in Nysiros is certainly visiting the island's volcano. The island is mainly covered in mountains and is located above a volcanic fault. The volcano is dormant luckily and last erupted around 25.000 years ago. The island's inhabitants call it Polyvotis, from the name of the titan that was trapped under Nisyros' cliffs.
The volcano's top can be reached only on foot or by taking a bus that goes through a path that crosses five craters. We suggest you wear comfortable clothes that are fitted for trekking when visiting it. If you love walking you will certainly appreciate this programmed route that will give you the chance to visit the island's volcano besides seeing some wonderful beaches on the way there.
The beaches are covered in Pumice rocks and surrounded by thermal springs.
Trip to the Venetian castle
Also known as Panagia Spiliani this castle dates back to the 14th century and like many other constructions on the Dodecanese islands it was built by the Knight of Saint John's order that lived in Nisyros for quite a while. Once on top of the castle you will be able to admire a wonderful view.
Visiting Nisyros' museums
There is also an interesting museum regarding the island's volcano. It is the only volcanic museum in the whole of Greece and it is located in the elementary school of Nikia. The museum shows pictures, maps, rocks, photos, diagrams and other objects that come from the nearby observatory that analyzes the data coming from the volcano continuously.
Last but not least there is the museum of folklore where to discover the island's traditions and facts.
How to move around Nysiros island? For sure the best option to fully enjoy this island is to visit it in complete autonomy.
Renting a car in Nysiros
You can rent a car or a scooter at a lower price compared to other bigger and more famous islands (for hiring a car during high season you will need 35,00 €/day for a car and 25,00 €/day for a scooter). Also hiring a scooter may be a good option, especially if you decide to get at least a 125 cc motorbike as roads can be very steep.
How to move around Nisyros by taxi
On the island there are also some taxis that will take you anywhere on the island. These certainly aren't very expensive but if you decide to just use this type of service at the end you may find you have spent more than what you thought.
Moving around Nysiros by bus
On the island there is also a local bus line that reach the island's volcano and the villages of Nikia and Pali. During the summer there are a lot more busses but timetables aren't always accurate. Usually when first arriving by ferry on the island you will find a small bus waiting for you before leaving for it's route.
During the summer there are also boats rented to tourists that wish to visit the creeks and hidden parts of the islands. Otherwise you can choose to take part in a boat trip to the island of Gyali, where you will find some small creeks covered in golden sand.
Nysiros can only be reached by boat as it doesn't have an airport. For this reason you'll have to land on an island with an airport before taking a ferry that will take you there. The closest and most accessible airports are located in Kos and Rhodes. You can also choose to reach Athens before taking a ferry that will take you to the island's port. The journey from the port of Piraeus to Nysiros will take around 14 hours.
Reaching Nisyros from Kos
Once you have landed in Kos, you will have to go to the island's port where you will take a hydrofoil (Dodekanisos Seaways) that in 45 minutes will take you to Nysiros. Otherwise you can take a slower ferry that will get you to Nysiros in 1 hour and 15 minutes. The islands are very close to each other and can be visited during a daily trip.
Reaching Nisyros from Rhodes
If you are planning to land on the island of Rhodes you can easily go from the airport to the port where you will find a ferry of the Dodekanisos ferry company that in 2 hours and 45 minutes will take you to Nysiros.
Reaching Nisyros from Athens
Last but not least you can choose to leave from the port of Piraeus to Nysiros. Once you land in Athens you'll have to reach the port of Piraeus where you will find a ferry that will take you to Nysiros. The trip will last more than 9 hours and will give you the chance to fully admire the Aegean sea in all its beauty.
Nisyros is a very quiet island, most of the bars, cafes and taverns are located in Mandraki where you will only find one hotel, some studios and B&Bs. Some apartments and studios are also located in Pali.
Where to stay in Nisyros
Almost all the accommodations on Nisyros are owned and managed directly from the owners.For this reason the easiest way to rent an apartment or studio is to contact directly the owner.