Faster connection
Direct flight
Connections
Direct flight
Tourist presence





Nightlife under 30





Nightlife over 30





Points of interest
Palace of Knossos, Koules Fortress, Minoan Palace, Archaeological Museum,, Archaeological Site of Gortyn, Agia Ekaterini, Agios Titos, Rizinia, Venetian Loggia
Activity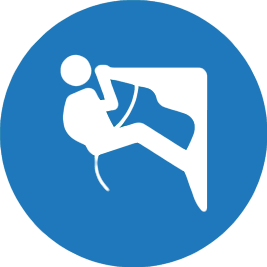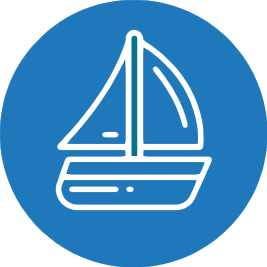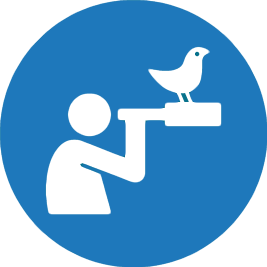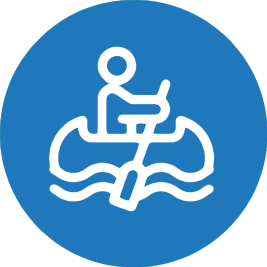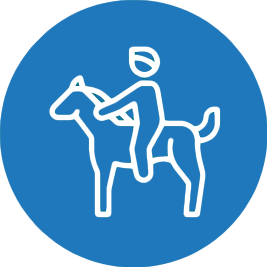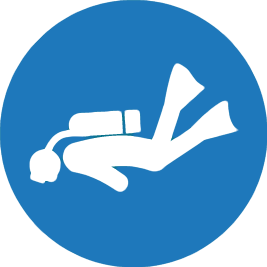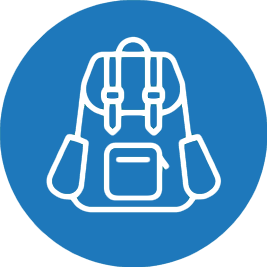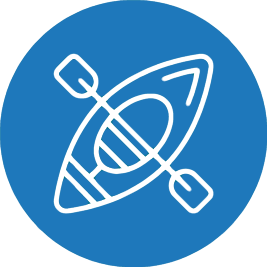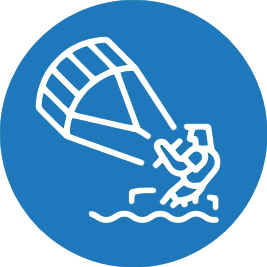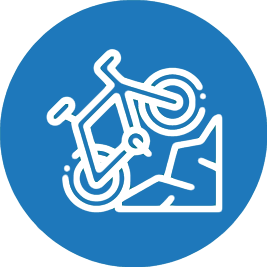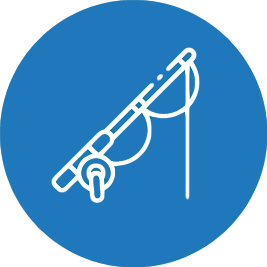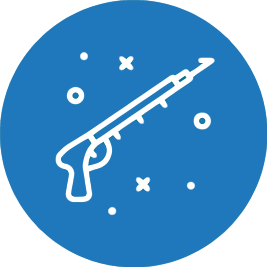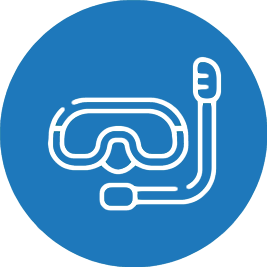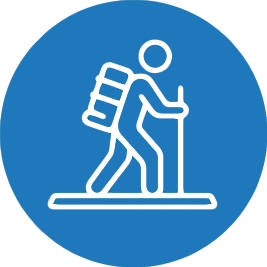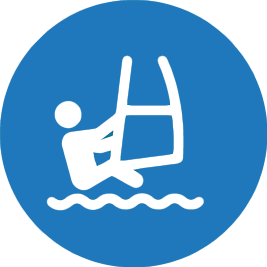 Holiday type
Family holiday, Romantic trip, Nightlife
Heraklion is Crete's capital and it is also one of the island's main destinations. Located in the northern-center part of the island it is the fifth biggest Greek city by size and has modern neighbourhoods, antique buildings, elegant restaurants and beautiful boutiques that make this vibrant and colourful city even nicer!
It is the economical and cultural center of Crete and it is also one of the most visited Greek destinations besides being an excellent starting point if you want to leave and discover some beautiful spots and wonderful beaches.
The international airport of Heraklion is the biggest airport in Crete and the second biggest in all of Greece. It is the main access to the island and it is only 5 km east from the city's center and can easily be reached in just 15 minutes. The city's port is connected to the port of Piraeus (Athens) and the Cyclades islands with frequent ferries.
Why choose Crete and Heraklion?
If you choose to visit Crete for your next vacation you will certainly see Heraklion and it's historical beauties, buildings and monuments. The city is full of museums besides having many remains from the Venetiam and Turkish occupation.
Heraklion has many places to see and visit, here the Greek traditional lifestyle meets a more modern lifestyle thanks to its university and economical resources. It is also the main arrival port for the many ferries that arrive on the island and once arrived you will find many shops, design boutiques, markets and restaurants.
Between Deadalou street and the commercial gallery you will find a little square with many cafes and bars where to listen to some live music while sitting in one of the many tables and sipping a coffee. Inside the city of Heraklion you can move around with rented scooters/cars, catching a taxi or a local bus.
Heraklion is Crete's most touristic city and there are many hotels, pensions, resorts and places where to spend the night. Besides the city center you can also find a place where to stay near Hersonissos, a very famous locality with big and luxurious hotels.
Which are the main beaches in and around Heraklion that you can visit? In Heraklion's eastern coast there are many beaches with white sand, crystal clear waters and hotels. The western coast has a long indented coast with wild landscapes and narrow roads. Unfortunately here the beaches are very rarely equipped. In the southern part of the island you will find black sand beaches and turquoise waters.
In the eastern part of Heraklion there are Gouves and Hersonissos beach that are often "invaded" by young people as there are many clubs, cocktail bars and a great nightlife. Both the beaches are very well equipped and offer a wide variety of activities to choose from besides many cafes, taverns and places to relax. Some beaches (Analipsi, Anoudara, Kato Gouves and Karteros di Amnissos) have been given the Blue Flag, a European certification given to the nicest and cleanest beaches that offer the best services.
Analipsi beach
Analipsi beach is located on the eastern side of the city of Heraklion and offers wonderful sunsets
Amoudara beach
Amoudara beach is located in the gulf of Heraklion at about 5 km from Heraklion city (15 minutes by car, taxi or bus), it has a long and sandy beach that can sometimes be very windy. One part is completely free while the other part offers many services (e.g. a windsurfing school) but isn't free.
Kato Gouves beach
Kato Gouves beach is at about 20 km from the center of Heraklion (20 minutes by car, taxi or bus) and has fine sand, turquoise waters and it offers many services.
Karteros di Anissos
Karteros di Anissos beach is located at about 5 km from Heraklion's center and has a long sandy area.
Malia beach
Malia beach is at about 6 km east from Heraklion city and thanks to it's white long sandy beaches and crystal clear waters it is one of the nicest beaches on the island. It offers many services during the summer and it can sometimes be overcrowded, especially thanks to the beautiful windmills that attract so many people.
In the western coast there is Agia Pelagia beach at about 16 km north-west from Heraklion city. A long white sandy beach with calm and crystal clear waters. Always in the western coast there is Hani Kokini at just a few kilometers from Heraklion city. Here you'll find many taverns and bars besides many activities and water sports to choose from.
In the southern coast of Heraklion there is the gulf of Messara that extends for over 10 km. Here you'll find the colourful village of Agia Gallini that offers long beaches with a warm climate. Long the coast there are many natural pools with transparent water that can only be reached by boat. From the beach you can take one of the many tiny paths that lead to an old typical village with white houses that face the sea.
Kalamaki beach
Kalamaki beach is about 7 km north from Matala and has two daily bus connections for Heraklion. This white beach is perfect for long walks by the sea.
Komos beach
Komos beach is a natural and quiet beach that hasn't been discovered by many tourists yet. It is often visited by nudists that share this wonderful beach with the many turtles that each year come back to this beach to lay their eggs (the nests are covered by nets in order to protect the eggs). In the southern part, the beach faces the archeological site of Komo. The beach can be easily reached passing through the road that leads from Festos to Matala.
When you arrive in Crete's capital you must visit the different museums, the port and the many historical remains that date back to the Venetian and Ottoman period. There is also the archeological site of Cnosso, located 5 km from the city, where you can find Cnosso's palace that was built in 1900 b.c. It was destroyed by an earthquake and rebuilt before being destroyed for the last time by a volcanic eruption in Santorini.
The UNESCO site of Knossos
The archeological museum of Heraklion has 22 exposition rooms and shows a wide collection of frescos from the minoic age that were found in Cnosso's palace. Another famous attraction to visit is the museum of natural history inside the University of Crete, here you will find an explanation and a display of the different zoological, mineral, botanical, anthropological and geological wonders that this island offers.
Agios Minas is an Orthodox cathedral located far away from the old city and it gets its name from the city's traditional and religious protector. It dates back to the end of the XIX century and it is still in pristine condition with golden interiors and its colourful domes. The old venetian port is the second biggest one in Greece, during the summer it is crowded with tourists that visit the commercial area and the rest of the town.
Venetian Art in Crete
Morosini's fountain was built in 1628 by the Venetian commander Francesco Morosini. The fountain has 8 pools decorated with figures from the Greek mythology like nymphs, dolphins, tritons, sea creatures and lions. Bembo's fountain is located in the center of Heraklion in Kornarou square and it is the city's oldest fountain, built in 1588 by the Venetian architect Giovanni Bembo it has beautiful sculptures, columns and coats of arms.
The Venetian lodge, where nowadays is the city's administrative center, is a classic example of Venetian architecture. It is located in the city's center and was originally used as a place where the nobles and important people met before being transformed into a mosque during the Turkish occupation.
The venetian walls around the city were built in the 1500's and are still visible nowadays, they are 18 meters high and 40 meters thick. At the end of the wall there is Martinengo's rampart, here is buried Nìkos Kazantzakis author of "Zorba the Greek" while north west there is Pantocratore door. Don't miss the area of the port called Castello a Mare that was built during the Venetian occupation.
At the entrance door there are two lion statues (A Venetian symbol). In front of the castle there is also the old arsenal that is in bad conditions unfortunately. The most visited point in Heraklion is Plateia Eleftherias with many tables, shops, cafes and nightclubs.
Moving around Heraklion isn't difficult at all, especially if you have a car, since there are many roads in optimal conditions. There are many places around the island that will rent you a car or a scooter. There are also many taxis around the island. The taxi station is in Eleftherias square near 25 August street close to the bus stop A.
There are 3 main bus stations: Station A in front of the port to get to Rethymno, Hania, Sfakia and Kastelli. From this station there are also busses that reach the southern and western parts of the island. Not far away there is also the tourist bus station that go around the city and to Cnosso.
Station B is in Hanioporta, near the city's walls at the beginning of Martyrs street, from here you can get busses for Anogia, Rogdia, Agia Gallini, Mires, Matala, Festo, Gortyn, Zaros and all the other localities.
How to reach Heraklion? First you can arrive at Nikos Kazantzakis international airport at about 4 km from the city center in the region of Nea Alikarnassos. The airport has a bank, a cash machine, a duty free shop and a bar/cafe. There are flight all year round from Athens and Thessaloniki while during the summer there are also charter flights from many european airports. The flight from Athens to Heraklion takes about 45 minutes and many low cost airlines fly directly there during summer time.
Heraklion can also be easily reached by sea since there are many ferries. There are daily ferries that connect the port of Piraeus (Athens) to Heraklyon where there is Crete's biggest port. The journey lasts from 6 to 8 hours and can be done either during the day or at night. Heraklion port is also connected to other islands, especially during the summer. In particular there is a very good connection from Heraklion to Santorini. From Heraklion you can also reach some Cyclades islands like Mykonos, Paros and Milos. Three times a week there are also ferries for Karpathos, Kassos and Rhodes.
The port where all the ferries are anchored is at 500 meters from the fortress of Koules and the old port. For Karpathos, Kasos, Milos, Rhodes and Santorini there is a weekly service by a company called Anek. There is also another company called Hellenic Seaways that organize trips to Mykonos, Paros and Santorini. The fastest boat that you can get to reach Santorini is managed by Sea Jets.
Heraklion is one of the most developed cities in Crete. Here you can choose between many different hotels, resorts and places where to spend the night. Besides the city center you can also stay in Hersonissos, a very touristy locality with many big hotels. If you are looking for nightlife we suggest you visit Stalis and Malia.
Be careful about which hotel you choose as some are very expensive while some B&B's and apartments that despite being cheap are in pretty poor conditions. From some hotels you'll have a beautiful view of the sea and of Koules' fortress, others are modern and elegant structures located in the quiet center of Heraklion.
Outside Heraklion there are the villages of Agios Myronas (14 km) and Kato Asites (32 km, 35-45 minutes travel) that have many nice structures like the traditional restored houses with designer themes and styles. In Malades (village near Profitis Elias) you can also find big houses with swimming pools and other features that can be rented.