Port
Patrasso, Igoumenitsa
Faster connection
Direct flight
Connections
Direct flight
Tourist presence





Nightlife under 30





Nightlife over 30





Points of interest
Olympia UNESCO World Heritage Site: ancient stadium, temple of Hera, temple of Zeus, the Palestra, Philippaeum, Leonideum
Activity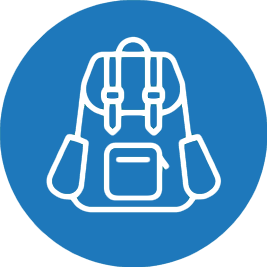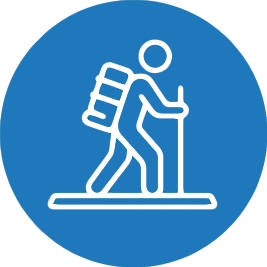 Holiday type
Family holiday
Olympia is the place where the Olympics were created and used to be held in antique Greece. Nowadays it is a modern city that still has many historical remains. Small and modern, the city of Olympia (or Olymbia) has many restaurants and hotels that the many tourists that visit it each year can choose from. Here history and legends mix together to create a unique atmosphere.
The history of Olympia
In the past the Olympics used to be held in Olympia every four years until 294 A.C., when they were abolished by the emperor Teodosio I. According to mythology the games were first organized by Zeus to celebrate his victory against his father Chronos. According to history it was also the place where the ideal of universal respect and peace.
.Even nowadays in Olympia there is a celebration where the Olympic torch is light up before being given to an Athlete that will give it to other athletes that will eventually reach the country where the Olympics are held. It has been nominated a world heritage site by UNESCO. Walking between Old Olympia you will notice lots of green and lush vegetation.
What to see in Olympia
The historical city and the museum are located 500 meters south from the main city. They are both close to Kladeos river and can be visited between 8 in the morning to 8 at night from Monday to Friday There is also the chance to take part in a guided tour or to hire your own guide in order to fully experience Olimpi's atmosphere and attractions. In the museum you will see the history of the island and of the Olympics besides many interesting facts about the Athletes and the location that were mostly important in the Olympic history.
How to get to Olympia
Olympia can be reached by train from Pyrgos (5 runs a day, very low price). Olympia also has a local bus line with the main bus station located in front of the train station. There is a bus that will take you to Pyrgos in about 30 minutes (about 10 runs a day) and busses for Athens and Tripoli in 3 hours (5 runs a day). The tickets for Tripoli have to be booked in advance in Pyrgos station. In Pyrgos you can also find the biggest bus station that has busses for Athens, Patrasso, Kalamata, Olympia and Andritsena.