Faster connection
Plane and Ferry
Connections
Plane and Ferry
Tourist presence





Nightlife under 30





Nightlife over 30





Points of interest
Tour island
Activity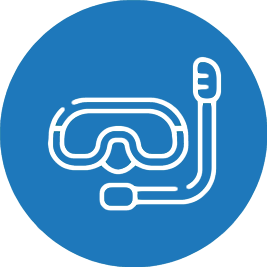 Syrna is part of the Astypalea municipality and nowadays it is uninhabited. It is part of the Dodecanese islands and it near Turkey's south-western coast. It is also known as Agios Ioannis, it's 11 km long and it is located between Nysiros and Astypalea. Just like most of the islands around Astypalea it is visited by many tourists from the nearby islands during the summer. It is also a very important place for ornithologists.
Even if it is uninhabited it is an island that is worth visiting if you are in one of the nearby islands of the Dodecanese. The highest point of the island is a volcanic rock 322 meters high. On the southern side there are some rocky islands the most famous of which is Plakida. Other things that the island is famous for are the volcanic rocks, the mediterranean vegetation full of junipers and the migration of many birds that can be observed from there
Why choose Syrna?
We suggest to visit this island if you are staying in Astypalea or Nysiros. Or else you could fit it in a tour around the Dodecanese islands. Here you can swim, go fishing and go trekking. On the island there aren't any places where to eat or shops so you will have to bring everything that you might need from home.
The litoral is very steep and the best place where to drop your boats anchor is the northern side that is about 8 meters deep. The coastline is a must if there is the Meltemi wind blowing its warm air. It isn't easy to get on the island (especially at night) as it is very steep and there aren't any places harbours. If you visit it during the day you may want to anchor your boat in the western side as it is the most attractive but since it is often very windy it may not be a good idea unless there is no wind and the water is very calm