Faster connection
Direct flight
Connections
Direct flight
Tourist presence





Nightlife under 30





Nightlife over 30





Points of interest
Bourtzi, Medieval Castle, Blue Cave, Evangelistria
Activity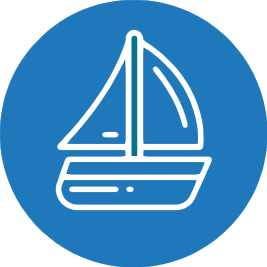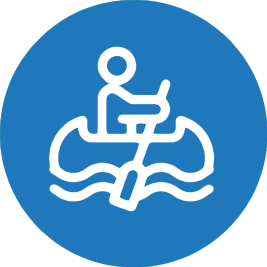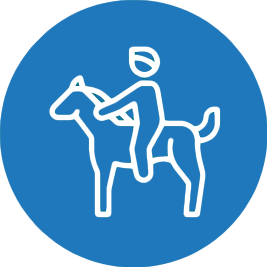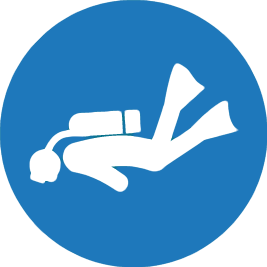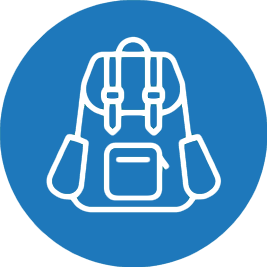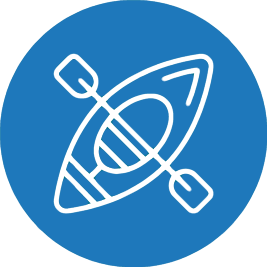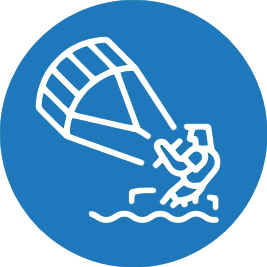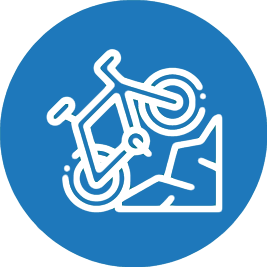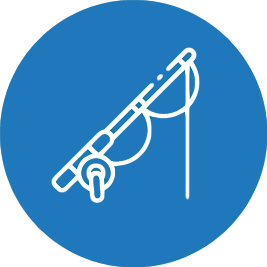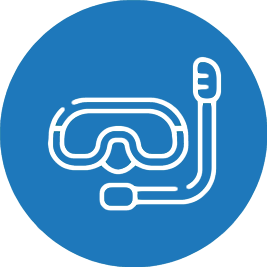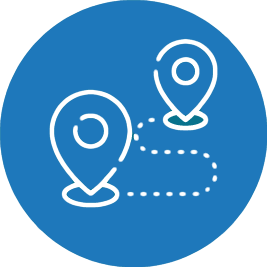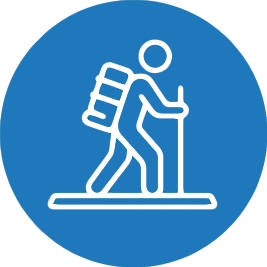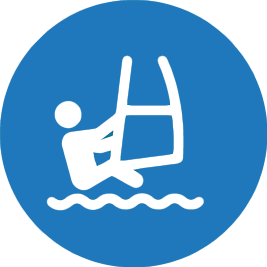 Holiday type
Family holiday, Romantic trip, Nightlife
Skiathos is one of the biggest islands of the Northern Sporades archipelago besides also being the one that is closest to the mainland and consequently the most touristy. When visiting Skiathos you will have the chance to choose between many different activities and more than 60 beaches. There is also a vibrant nightlife on the island but this doesn't mean that you can't relax or have some quiet moments. There are also many nudist beaches to choose from like on many other Greek islands.
The island has an airport that is famous for its proximity to one of the beaches. In fact the planes fly very low, making it one of the most unique (and possibly dangerous) beaches in the whole of Greece. The island is also well connected to other islands like Alonissos, Skopelos and Skyros and to some of the main ports in the continent like Agios Konstantinos and Volos.
Why choose Skiathos?
Nightlife, plenty of activities to choose from and wonderful beaches, you can't go wrong with Skiathos… Most of the islands located north and in front of the port can only be reached by boat. You can choose if visiting these beaches by taking part in a boat trip to Lalaria and Trypia Petra where you can also admire the two caves of Skotini and Galazia.
Tsougrìa and Tsougriaki are perfect for snorkeling while if you prefer going for long walks you can take part in an excursion that starts from the monastery of Evangelistrias and leads you all the way to Capo Kastro passing in front of Agios Apostolis church. The vibrant nightlife is mostly located in the island's Chora, between the shore and main street where you will find many taverns, bars and discos.
Skiathos island is famous for its many beaches. There are different types of beaches, from sandy to pebbly, from white to dark coloured. The best islands are all located in the southern part of the island but there are many other ones. Skiathos has more than 60 beaches, almost all of them are covered in sand except from those in the northern part of the island. Most beaches are concentrated in the south-eastern and south-western part of Skiathos. Here are the main beaches to consider.
Aselinos beach
Aselinos beach is one of the most famous destinations for boat trips. During the first hours of the afternoon many boats anchor near this beach and it can be very crowded every so often. Aselinos has two beaches. The main one is a fine sandy beach surrounded by mountains on which is located the monastery of Kounistria. The second beach, called Mikros Aselinos, is a lot quieter than the first one and there is even a tavern nearby. Going towards the northern coast the wind becomes stronger and stronger.
Big Banana and Small Banana beach
Two beaches next to each other, surrounded by a rocky hill and divided by some cliffs. The names come from the shape of the beaches that remind two bananas. On Big banana beach there are some bars and centers where to spend an afternoon practicing water sports. Once upon a time known as nudists paradise nowadays there are many different beaches that offer many different activities. On little Banana beach nudism is still practiced as it is a lot quieter.
Ghournes beach
Ghournes beach is located in a difficult point to reach in Elia bay, so if you want to visit it you will need a car. There is a walk of about an hour in a path surrounded by pines before reaching the beaches. The beach is well equipped and it is perfect for spending the afternoon with friends relaxing by the beach.
Koukounaries beach
Koukounaries beach is the symbol of Skiathos, it is surrounded by pine woods and green coloured waters. The pines offer shade during the warmest months of the year and protect a lake that is connected to the sea through a canal. The sand is fine and the sea bed is very shallow making it a perfect destination for families. Being so famous there are 3 taverns where to eat typical and traditional Greek dishes or rent sunbeds. On this beach there are also many centers where to practice water sports.
Lalaria beach
A small beach covered in pebbles and surrounded by mountains and only accessible by boat. There is an arch on the right side of the beach that has been sculpted by time and wind. The beach doesn' t have any services for tourists and you will have to bring everything that is necessary from home. Next to the beach there are some marine caves that can be visited by boat.
Mandraki beach
Mandraki beach can be reached from the path or from the pine woods of Koukounaries by car. It has a typical red colour thanks to the typical red sandstone. In this peaceful beach there are two bars and a tavern where to get some food. In this peninsula there are also the small beaches of Elia and Angistros.
Megali Ammos beach
This beach is so close to the nearby city that it could be reached on foot from the hotel if someone wanted to.
This hilly beach is perfect for families and couples, there are many activities to choose from and you can practice many different water sports. You can eat some delicious traditional food in one of the nearby taverns.
Troulo beach
This beach is located near Troulos village, an ideal location for someone looking for a vibrant nightlife. On the beach that is covered in fine sand there are many restaurants where to eat some traditional Greek food besides some small beaches that can be reached easily by boat. From here there is a path that leads to the monastery of Kounistria before reaching Aselinos.
Tsougria, Tsougriaki and Arkos beach
A little south from the city of Skiathos there are three small islands that are great if you want to explore some wilder islands of the Saronic islands. Tsougria has sandy beaches, crystal clear waters, a shallow seabed and an excellent tavern where to eat some traditional greek food.
Vromolimnos beach
Vromolimnos is another famous beach in Skiathos. It is surrounded by hills covered in pines that protect this beach from the strong winds. Thanks to these strong winds this beach is famous for its windsurfing and surfing. It has fine sand and it is located near Kolios, where you will be able to rent a hotel room.
The island of Skiathos has many activities to choose from thanks to the presence of many beaches and the lush natural landscape that will give you the chance to go exploring the island's coast. There is also the possibility to practice different water sports or taking part in a boat trip thanks to which you will have the chance to see the island's natural beauties and other smaller islands.
Water sports
In the island's main beaches there are many centers where to rent all the necessary equipment for practicing different water sports. If you like windsurfing, kayaking and canoeing in Skiathos you will find anything you are looking for.
Boat trip in Skiathos
A boat trip around the coast is a must when visiting Skiathos as this is the only way to explore parts of the island that would otherwise be inaccessible. The boat trip often also reaches some uninhabited islands around Skiathos (e.g. Arkos and Repi) where you can find some lovely beaches. If you want to visit the island without taking part in one of the boat trips you can always rent a boat in order to see the island's many natural beauties.
Trip to the island's Kastro
You can't not see the castle if you decide to visit Skiathos. There is a dirt road that will lead you to the castle's entrance and here you need to be careful about the car or scooter's speed. Once you have parked follow the road to the castle, as soon as you arrive you will see this wonderful structure and the marvellous surroundings.
Located in front of the castle there is the bright blue Aegean sea and the other small islands surrounding it. At the base of the kastro there ism also a solitary beach that is perfect for swimming.
Snorkeling and diving centers
If you love diving in Skiathos you will find many well equipped diving centers that rent all the necessary equipment for practicing this sport besides many instructor that will help you if you are an amateur or if this is the first time you are trying. In fact you will receive a small lesson that will help you learn how to dive properly. The seabeds around the island of Skiathos are absolutely wonderful.
Mountain bike trip
In Skiathos there are many paths to choose from and that give you the chance to organize fabulous mountain bike tours. If you ask the locals they will help you find the most hidden and unique parts of the island.
Getting around Skiathos? The local bus line in Skiathos is very useful for reaching the island's main beaches. In fact there are busses that reach Koukounaries and stop in 26 points of the island that are located next to the main beaches.
This bus leaves from Skiathos City and stops in Delta, Platania, Sfageia, Acropolis, Megali Ammos beach, Mitikas, Vasilias, Vasilias (Vrisi), Agii Taxiarches, Achladies, Sclithri, Tzaneria, Vromolimnos, Kolios, Makri Katalima, Agia Paraskevi, Poros, Troulos crossroad, Victoria, Troulos, Amoni, Maratha, Mandraki, Strofilia, Agia Eleni, Koukounaries. Knowing where the busses stop is very useful as they will give you the chance to reach the island's hotels, beaches and main towns.
Renting a car or a scooter in Skiathos
If you want to visit the island's center and travel without having to worry about timetables and looking for bus stations you can choose to rent a vehicle (car, scooter and bike). In many car rentals you can even pay without ever using a credit card for renting a vehicle. The prices during the summer range between 30,00 and 42,00 €/day.
You can also decide to rent a scooter in Skiathos. The roads are in good condition but remember that reaching the other side of the island isn't very easy.. The island is more than 18 km wide and going from one coast to the other takes around 40 minutes. If you choose to rent a scooter remember to get at least a 150 cc motorbike.
Moving around Skiathos by taxi and taxi boat
Last but not least you can rent a a taxi in the taxi station near the port. You can also move around the island by boat thanks to the water taxis that reach Achladies, Kanapitsa and Koukounaries.
Reaching Skiathos is very simple as it has an international airport. But skiathos can also be easily reached by boat from many nearby islands.
Reaching Skiathos by plane
With a direct flight, you will be able to reach Skiathos from most Italian (Bari, Naples, Venice and Turin) and European cities. Usually during the summer there are two companies that will take you directly to Skiathos.
•Volotea from the Italian airports of Bari, Naples, Turin and Venice.
•Blue express (Blue-Panorama) from the airports of Bergamo, Bologna and Rome.
The flights from Rome to Skiathos or from Milan to Skiathos only run during the summer, from the end og june to the end of September. Otherwise if you can't find a direct flight fior Skiathos you can always land in Athens before taking a second flight that in 45 minutes will get you to Skiathos.
Another alternative is to land in Volos airport where you can take a second ferry for Skiathos (the two ferry companies are called Hellenic Seaways and Anes Line Ferries
Reaching Skiathos by ferry
If you lan in Athens you can reach Agios Kostantinos (located 180 km form the island's airport). Here are some of the options you can choose from:
•From Athens' airport you can reach the Terminal B of Liosion busses by taking the bus E93 for 3,50 €
•Once you have reached terminal B you will have to take a Ktel bus that will stop in Agios Kostantinos. Here you will find some Hellenic Seaways ferries that will get you to Skiathos in one hour and fifty minutes.
If instead you find a flight for Volos (unfortunately you won't find any flights from Italy while once you could find direct flights from Bergamo airport) you can easily reach Skiathos as there are many Hellenic Seaways ferries that leave on a daily basis and will get you to Skiathos in one hour and fifty minutes. You can also fly to Thessaloniki as it has an international airport that receives daily flights from Europe's most important cities. Once you reach the airport you will have to go to the island's port where you will take a ferry (Hellenic Seaways) that in 3 hours will take you to Skiathos.
In Skiathos there are many places where to stay for the night. The island offers different solutions according to what type of vacation you are looking for.
Where to sleep in Skiathos
Most hotels are located in Skiathos town. The hotels can go from very expensive to reasonably cheap and they can be all inclusive or include a half pension. There are also many studios and apartments fit for families and couples. In the southern coast there are some wonderful luxury resorts located near the best beaches. There are also glamorous apartments that have a wonderful position and sea view.
Apartments and studios in Skiathos
Like most Greek islands Skiathos has many studios to choose from. Besides these there are also many apartments to choose from especially if you are looking for a place with plenty of space. The apartments are spread throughout the island and before you rent one we suggest you check the position of the bus stops and main locations on the island in order to see how distant they are from you and if they can be reached by the local bus line or not.
The studios in Skiathos are certainly the cheapest solution like in most other islands. They are spread throughout the island and for this reason you will want to check the route for reaching it and its position in order to decide if you should rent a vehicle or not. It is definitely worth checking beforehand as it will give you the chance to decide if renting a vehicle, taking a taxi or using the local bus line.
Camping in Skiathos
There is an area where you can go camping located behind Koukounaries beach, inside the protected area.