Faster connection
Plane and Ferry
Connections
Plane and Ferry
Tourist presence





Nightlife under 30





Nightlife over 30





Points of interest
Thimena Island, Ágios Minás Island, Ancient Quarries, Acropolis, Roman Sarcophagus, Mills
Activity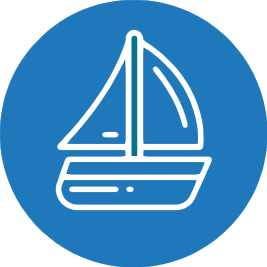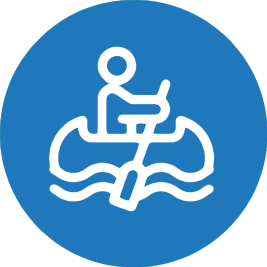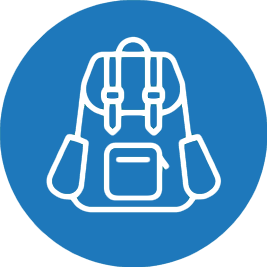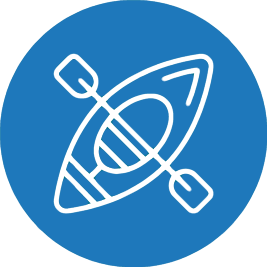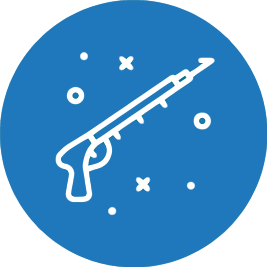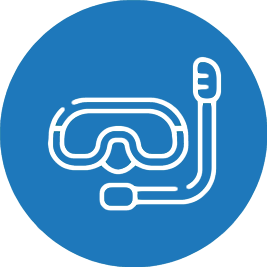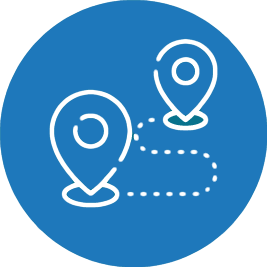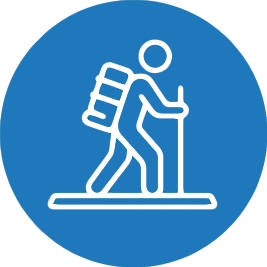 Holiday type
Romantic trip, Sea and Relax
Fourni is the name of a small archipelago in Greece. This was once a cove of pirates but is now a constantly growing locality for tourists. The archipelago is made of 10 small islands, 3 of which are still inhabited (Fourni, the biggest of the three and the one that gives the archipelago its name, Thimena and Agios Minas).
This archipelago isn't very touristy and not many people live on these islands. The biggest and most crowded island is Fourni Korseon which is also the liveliest inhabited center and the place where you will find most accommodations and shops.
Fourni is extremely close to Ikaria and Samos. It is also well connected to the Cyclades islands, in particular to Mykonos and Syros, but also naxos and Paros that aren't very far away. This means that when visiting Fourni nothing stops you from taking a daily trip to one of these islands and enjoying a different experience.
Why choose Fourni?
If you choose to visit fourni get ready for a vacation made of peace and quietness. Fourni is an archipelago without many tourists or big crowds. These islands aren't very famous and most people only find out about them when visiting Samos and seeing the ships that travel to these islands carrying the few tourists that visit them.
You won't find any historical sites on these islands if not a few remains that remind people of the pirate occupation that was an important part of this island for a long time. The pirates chose this island because of its unique coastline and for the distance from the main islands that made it an ideal place for hiding ships and treasures. 
The island of Fourni has two small inhabited centers: the village of Chrysomilea, a small port where you will sometimes find some local boats and where you can try some delicious fresh fish. Fourni Korseon is the island's main inhabited center and people come here to enjoy a nice walk by the beach or a delicious dinner.
This is also the place where you will find most shops and taverns. There is also a third inhabited center close to the island of Thimaina. This island is covered by lush nature and it's name comes from a plant of Thyme that is very popular throughout the greek islands. On the island you will find many plants of sage, olive trees, vineyards and animals like sea turtles, monk seals, dolphins and eagles.
There are also many small churches spread throughout the islands, the most important of which is Agios Ioannis Thermastis in Fourni.
The islands that are part of the Fourni archipelago don't have many beaches unfortunately, instead they all have many small creeks where you will find a crystal clear sea with some bright blue colours. Except from a few most of them aren't equipped with any service, for this reason before reaching the beach you will have to bring some food and drinks from home. Here are the most famous beaches of the island:
Agia Triada beach
This beach covered in fine golden sand is located in the western part of the island in front of the coast of Ikaria. Behind it there are also some tamarisk trees that provide some useful shade during the hottest months of the year.
Korseon and Kambi beach
Korseon is the beach closest to the biggest inhabited area of the island. The beach is covered in sand and is partly equipped. Next to it there is Kambi beach located on the right side of the nearby village.
Petrokopio beach
This small and isolated creek covered in pebbles is surrounded by some tall limestone cliffs. Like almost all the other beaches of the island even during the high season they usually aren't very crowded.
Fourni, like many other islands of the small Cyclades, doesn't offer many activities to choose from except for the many small creeks and taverns where to find delicious food. The island can be explored by scooter or even on foot if you wish to go for a long walk around Fourni's coast before reaching the island's beautiful beaches. On Agios Minas, the smallest of the 3 most important islands nearby, you can go snorkeling or diving.
Boat trips around Fourni
There are many boat trips that you can take part in to visit the island's coasts. Usually during the boat trip there is also a grilled meal onboard.
Given the unique shape of this island moving around Fourni may not be very easy. You can take part in a boat tour that will travel to Chrysomilia and Thymena 2 or 3 times a day. Most tourists and local people move around on foot. You can also try hitch hiking as there aren't many cars on the island and the few ones that you will find will probably be happy to give you a lift.
Renting a car or motorbike in Foumi
A car rental has been opened recently and here you will be able to rent a car or a motorbike. Unfortunately apart from this there aren't many other options to choose from even if the number of tourists that visit it are constantly growing. During the summer there is a small bus that takes tourists from the port to the island's beaches. If you wwant to know about timetables and bus stops you will have to ask the bus drivers as the busses don't usually run on time and on a regular basis.
How to reach Fourni? Such a small island, or better, archipelago, hasn't certainly got an airport. For this reason for reaching Fourni you will have to land to one of the nearby islands or Athens/Kavala before taking a ferry for Fourni.
Reaching Fourni from Mykonos
It may seem strange but the easiest way to reach Fourni is going through Mykonos (which has an international airport that receives flights from all over the world), even if it is part of the Cyclades islands. 3
Once you have landed in Mykonos airport you will have to reach the port where you will find some "hellenic seaway" ferries that in 3 h and 10 m will get you to Fourni. The ferries run twice a week and for this reason you may want to check in advance if there is a ferry leaving on the same day when you arrive.
Reaching Fourni from Samos
You may also be able to reach Samos' airport before taking a ferry or airplane for Fourni. Unfortunately many low cost companies have cancelled it from its routes and don't reach it anymore. If you can't find a direct flight here are some solutions:
•Land in Athens airport before reaching Fourni airport
•Taking a second flight for fourni airport
•Once landed on Samos you will have to go from the airport to the island's port. Be careful as there are two ports in Samos: twice a week from Karlovassi, where you will find some "hellenice seaways" ferries, that in about an hour will take you to Fourni. Otherwise you can take a ferry ("Dodekanisos seaways") from Samos' second port: Pythagorio. The journey lasts a bit over one hour and ferries run about 2 or 3 times a week.
Reaching Fourni from Ikaria
Another Greek island that has an airport and is located near Fourni is Ikaria. You will have to reach Athens before flying to Ikaria where you will have to go to the port before taking a ferry (hellenic seaways) that runs once a week and in just over one hour will get you to Fourni.
There is also a second company called Panagia Theotokos that connects Fourni to ikaria on a daily basis. Unfortunately the ferry stops in Thymena so you will have to take a small boat (which can be easily be found throughout the island's port) that will take in a very brief time to Fourni.
Reaching Fourni from Athens
If instead you are planning to land in Athens and you can't find a direct flight for Fourni no worries. There is a ferry (hellenic seaways) that leaves from Piraeus for Fourni twice a week, the journey lasts about 11 h and 30 m. A long journey that you might as well avoid unless you are planning to stop and visit a few islands before reaching Fourni.
Where to find an accommodation or hotel in Fourni? And even most importantly which are the best islands to choose from in this archipelago? The cheapest hotels can be found in Fourni town, the biggest town and port of the island. There are also some very nice accommodations on the road in front of the beach.
Last but not least there are also a few hotels in Kambi, the closest beach to the main city of Fourni Where to spend the night in Fourni In Fourni you will find a wonderful resort that has a beautiful view. It has rooms with a wonderful view on the city's port.
Then there is a hotel that gets its name from the archipelago of Fourni and also in this case you will find some wonderful rooms that offer a view of the bay in front of the hotel. 150 meters from the hotel you will also find some studios with competitive prices. In Fourni Ikaria, 40 meters from the nearby beach you will find other studios, just like in Fourni Korseon.