Faster connection
Plane and Ferry
Connections
Plane and Ferry
Tourist presence





Nightlife under 30





Nightlife over 30





Points of interest
Evanghelistria monastery, monk seal
Activity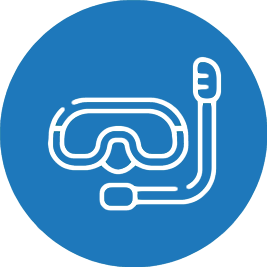 Skantzoura is the southernmost island of the Northern Sporades archipelago, once home to the monks of Mt. Athos, nowadays it is completely uninhabited but is still an important island for the conservation of the natural wildlife of Alonissos national marine park.
Skantzoura can be easily reached with a private boat or by reaching the coast by taking part in one of the many boat trips that are organized on the bigger islands nearby.
Why choose Skantzoura?
If you are staying in Alonissos and you are planning to spend a day surrounded by the wonderful mediterranean landscapes and lush nature that can be found on this island. Skantzoura is home to many endangered species of birds like the Eleonorae hawk and Audoin's seagull. 
If you are lucky enough you may even spot some monk seals an endangered species of seal that unfortunately nowadays only inhabits a few areas like this in the mediterranean sea. It is far more common though to see dolphins when travelling by boat or taking part in a boat trip from one island to another.
Being part of the A area of the park it is possible to take pictures, videos and go swimming at a maximum of 500 meters from the island. Skantzoura only measures about 8 square kilometers and it's highest point is at about 107 meters above sea level.
Last but not least, in the island's center, you will find an abandoned monastery called Evanghelistria, founded by the monks of Meghisti Lavra (from the word mt. Athos) that created pastures and fields for the local population at the time. Nowadays it has been completely rebuilt and you can even spend the night there.