Faster connection
Plane and Ferry
Connections
Plane and Ferry
Healthcare
Emergency medical service
Tourist presence





Nightlife under 30





Nightlife over 30





Points of interest
Kato Koufunissi, Koufonissi Archaeological Site, Trip to Keros Island, Agios Georgios, Prophet Elijah Church
Activity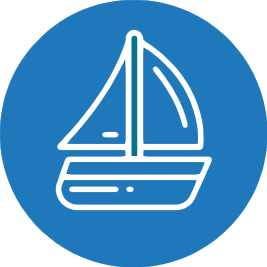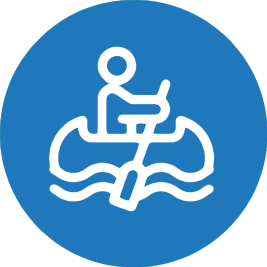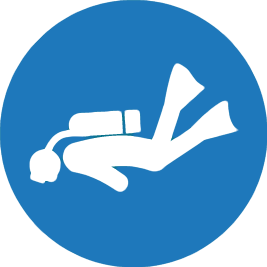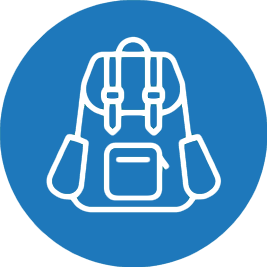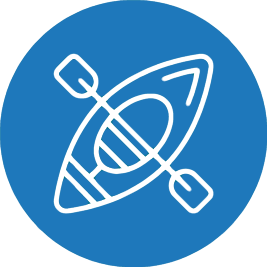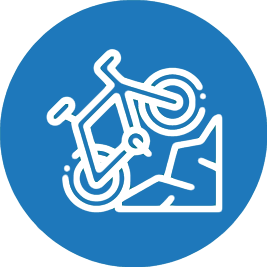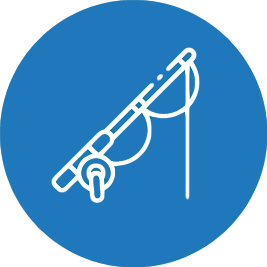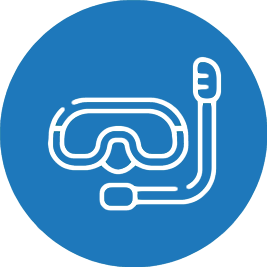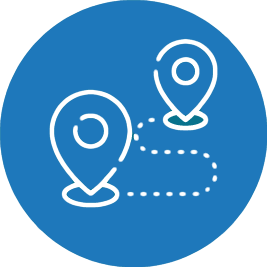 Holiday type
Family holiday, Romantic trip
Located between the two large islands of Naxos and Amorgos, Koufonissi in the last few years has seen an increase in tourism and has received the name "Mykonos of the small Cyclades".
Despite its new nickname it is still an island that preserves its true Greek atmosphere and costumes that are typical of these islands: clean beaches, crystal clear waters, lovely creeks and very kind people.
When talking about Koufonissi we don't refer to a single island but to a small group of islands that include Ano Koufonissi (the only inhabited one), Kato Koufonissi (larger with the presence of a tavern near the beach), Keros (the place where the most important archeological site of the Cyclades islands) and Glaronissi, a large cliff with no people or accommodations surrounded by the other bigger islands.
Koufonissi like the other islands of the Small Cyclades can be reached by ferry. The main port is in Ano Koufonissi and from there you can take a ferry to Naxos, Amorgos, Iraklia, Schinoussa, Folegandros, Milos and Mykonos. There are also direct connections to the port of Piraeus (Athens).
Why choose Koufonissi?
As previously said Koufonissi includes a group of three islands, only one of which is inhabited. Apart from these three main islands there is also a very tiny island called Glaronissi. Koufonissi offers beautiful beaches (also for nudists) and interesting archeological sites besides nice hotels and apartments that never seen to miss in these Greek islands.
The few local people that still live there all year round are usually very friendly and happy to see tourists. A perfect place for a relaxing holiday far away from the stress and chaos of the bigger islands. In August the islands tend to be a bit crowded as the best months to visit them is between may and october and the fact that there aren't many accommodations.
If you book in advance, you will have the chance to admire Koufonissi's natural beauties and lush vegetation. Despite being fairly popular it still has a typical Greek atmosphere. You can choose between hotels, studios or apartments when booking an accommodation on these islands, almost all of these are managed directly by local people that often rent their own rooms or apartments during the summer.
Koufonissi is famous for its lovely beaches and crystal clear waters but besides this if you want to see something more of these islands we suggest you visit the inhabited centers of Chora and Ano Koufonissi. Apart from the many taverns, shops and bars there are also many private apartments that are usually rented to tourists during the summer.
The restaurants on the island are mostly located in Ano Koufonissi, even if the increase of tourism in the last 5 years has made so that now there are other ones spread throughout the island. Apart from the typical Greek cuisine made of gyros pitas and delicious souflakis (meat skewers), in Koufonissi you will also find delicious fresh fish.
When we speak about koufonissi's beaches it is important to distinguish Kato and Ano Koufonissi as these are the two biggest beaches that include other smaller ones and because they both have wonderful crystal clear waters and picturesque landscapes. Here is a list of the most famous and nicest beaches in this part of the small Cyclades.
BEACHES IN ANO KOUFONISSI 
Finikas beach
A sandy and well equipped beach, the locals know it as Charokopou but the tourists call it Finikas, that is the name of the tavern on the beach that everyday serves both tourists and locals. There is a boat to get here if you don't feel like walking. Near the beach there is also an abandoned camping site that is used by some tourists to spend the night.
Italida beach
This beach gets its name from the nearby village of Platia Pounta, where an italian woman was said to live. The closest tavern is that in Fanos and here the people who want to swim will find a crystal clear sea and a wonderful beach that isn't equipped.
Megali Ammos beach
This is the first beach you will meet coming from the nearby port of Ano, this sandy beach is located in the southern coast and is very protected from the strong winds that can sometimes be annoying. The ideal destination for those people that don't want to go to far away from their hotel or apartment. The shallow seabed and the closeness to the nearby taverns make it an ideal destination for families. It is well equipped with any service you may need.
Pori beach
This gulf offers more than just a wonderful bay and crystal clear waters. The name comes from the porous rocks that in this area form what in Greek is called "Gala", a pool of fizzy water that is connected to the sea and looks almost like milk. Another natural formation in this area is "the devil's eye pool" (Mati tou Diavolou in Greek), this pool is surrounded on both sides by rocks and the water that comes from the sea appears black in the center of the pool (beacuse of the depth of the pool in the center) giving it the appearance of an eye. Last but not least there is also a bay that has the shape of a horseshoe that is covered in fine white sand with a landscape that reminds the hawaiian islands, it is also one of the most famous beaches in the whole of Greece even if it isn't equipped with any services for tourists.
BEACHES IN KATO KOUFONISSI
There are many beautiful places to see in Kato koufonissi and for this reason we suggest you to get up early in the morning, go to the port and book a boat that will take you there to visit this wonderful part of the island. The ferry that goes to Kato Koufonissi does 2 stops, stop at the first one and start walking until you find one of the many pebbly beaches.
Detis beach
Located on the opposite side of Laki it is surrounded by the high coast that protects it from the Meltemi wind.
Laki beach
This long and narrow bay is covered in pebbles and is located near the old city that is now uninhabited, there is a small tavern where to try some delicious food.
Nerò beach
Going even more south of the island you will find Nerò, the second stop of the ferries that come from the island's port. This beach besides being the biggest one on the island is also covered in fine sand and surrounded by tall palm trees and other plants that provide a relaxing shade that will protect you from the sun in the warmest months.
This tiny island is part of the small Cyclades hasn't got many things to see, for this reason it is a great destination for someone looking for a relaxing vacation. But there are some activities to choose from when visiting Koufonissi:
Koufonissi's Chora
If you want to discover the island's history and culture you can visit the many windmills that are spread around the island that were once used to grind grains and making flour. There are also still 2 of the 9 old churches remaining. These are Agios georgios located in the island's Chora while the other one is in kato and is dedicated to st. Mary.
Near here you can also find the remains of the old Byzantine church. There are also other remains in the old neighbourhood of Parianos in the area of Porì. The church of prophet Elia was built on the remains of an older Byzantinian church and is located in the central hill of Ano Koufonissi.
If you want to visit the churches you will have to respect the religious traditions and wear the right type of clothes, according to the instructions you will receive. Usually the important thing is to be well covered.
Boat trip around the island
The island's tour is a unique experience that we recommend you to take part in. You will be able to reach Kato Koufonissi and Ano Koufonissi in one day and see spots that would be inaccessible without a boat. Besides this you will have the chance to swim in the open waters that surround the island. If you want to visit the island's coasts by yourself you should rent a boat by yourself.
Moving around Koufonissi is fairly easy as there are many options to choose from. Given the size of the island you can also choose to move around on foot or by bike since the island is also very flat. Kato Koufonissi is abandoned so you will probably want to explore it on foot after reaching it with a taxi boat.
Renting a car in Koufonissi
In Koufonissi there aren't any car rentals and if you are planning to reach it with your own vehicle we don't recommend it. If you are planning to rent a vehicle on another island remember to check in advance the contract as not all cars can be brought from one island to another and in some cases the insurances don't cover any damage if you aren't on the island where the vehicle was rented. The best option to choose on this island in our opinion is to move around by bike.
The bicycle is an excellent option as it doesn't pollute and doesn't cause as much traffic as other vehicles do, a very important factor in this tiny island that is often very crowded during the hottest months. As previously said the island is very flat and for this reason walking or cycling around is both relaxing and easy. If you don't fancy walking you can always take a taxi cab.
Koufonissi can only be reached by boat as there isn't an airport on the island. There are many ferries that connect Koufonissi to Athens. Here are some of the options that you can choose from.
Reaching Koufonissi from Mykonos
If you land directly in Mykonos' airport you will have to find a bus, taxi or private driver to take you to the port. Once you have reached the port you will have to take one of the ferries that leaves for Koufonissi. The journey lasts about one hour and twenty minutes. Unfortunately the ferries aren't that frequent and all run about 3 or 4 times a day. The price is around 55 € per person.
Reaching Koufonissi from Santorini
Koufonissi can also be reached from Santorini. Many people decide to land in Santorini as it has an international airport. From the airport you will have to reach the island's port (don't rely too much on the local bus line as the busses are often late and don't run very often) before taking a ferry that will take you directly to Koufonissi. The trip lasts about 1h and 40m and the price is around 45 € per person.
Reaching Koufonissi from Naxos
Koufonissi can be seen from Naxos during a clear day. This is how close the islands are one to another, in fact going from Koufonissi to Naxos and vice-versa only takes around half an hour. Naxos only received national flights (especially from the capital, Athens). One you have reached the airport you will have to take a taxi (as there aren't any busses on the island) for the island's port before taking a ferry from there. Some of the ferries even run from Mykonos to Naxos and for this reason we recommend booking your ferry in advance as they are often quite full. The trip lasts about 20-40 minutes and the price is around 8,50 € per person. Otherwise there are also some taxi boats that have higher prices. (around 150 € for going from Naxos to Koufonissi.
Reaching Koufonissi from Athens
If you don't land in Santorini, Mykonos or Naxos you can always reach Koufonissi from Athens. You will first have to reach the port of Piraeus from where you will leave with your ferry for Koufonissi. The ferries are either slow or fast and lasts from 4 to 9 hours. The prices usually range from 36 to 70 €.
Choosing an apartment or a hotel in Koufonissi is very easy. If you are a couple you can choose to rent one of the many studios but if you are looking for a more comfortable solution with every comfort you can choose to stay in one of the many hotels spread throughout the island. If you want a bit more independence or if you are travelling with a large group of people you can choose one of the many villas spread throughout the island.
Where to stay in Koufonissi
As you will have probably understood by now Koufonissi compared to the rest of the Cyclades islands has a lot of structures and options to choose from if you are planning a holiday here. In the last few years since the tourism has been growing a lot of nice hotels have been built. Most of these offer an "all inclusive" service.
Hotels in Koufonissi
In Ano Koufonissi there is a nice hotel boutique, managed by a family, that includes 10 beautiful typical white houses spread throughout the area. The inside of these houses is completely covered in white and have simple furniture. There is also a big swimming pool, flower gardens, bicycles to rent and breakfasts prepared in greek style.
Accommodations in Koufonissi
If you are looking for some accommodations in Koufonissi you must know that the only place where you will find them is Ano Koufonissi. Here you will find small apartments with a view on the sea or beautiful hotels surrounded by wonderful gardens.
Studios and apartments in Koufonissi
Like most Greek islands also in Koufonissi you will find the classic Greek studios. The studios in Koufonissi are spread throughout the island and some of them offer a wonderful view of the Aegean sea. If you are travelling with families or with a group of people there are also many bigger apartments spread throughout the island that can be rented.
Resorts and villas in Koufonissi
On the island there is even a resort that offers every type of comfort to the tourists that visit it. You can also decide if renting one of the few villas that can be found on the island, a slightly more expensive option that will give you the chance to have plenty of space and privacy. In the villas you can also prepare some delicious grilled food as most of them have an outside grill that can be used.