Faster connection
Flight with stopovers
Connections
Stopovers flight
Healthcare
Emergency medical service
Tourist presence





Nightlife under 30





Nightlife over 30





Points of interest
Agios Georgos tou Horafiou, Castle, Mosque
Activity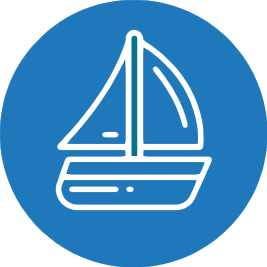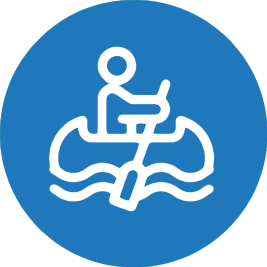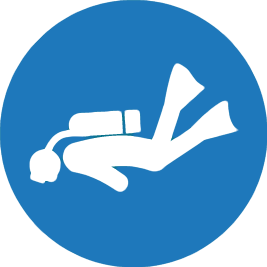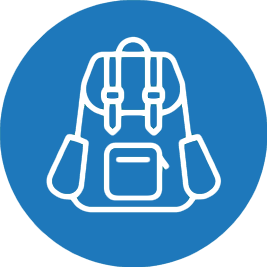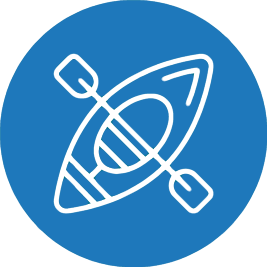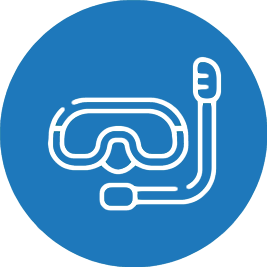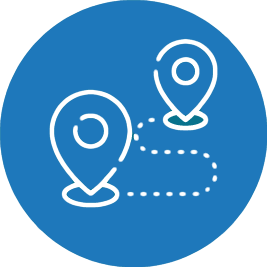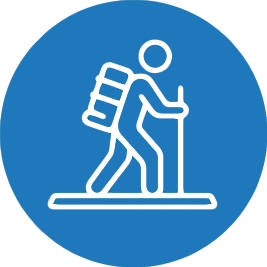 Holiday type
Family holiday, Romantic trip
Kastellorizo (also known as Castellorosso or Megisti) is famous for being the island where a lot of Mediterranean films were shot. It only measures 10 square kilometers and it is the most remote island of the Dodecanese as it is only 2 km from the Turkish coast. The old name Megisti lasted until the Middle ages, when St.
John's knights built Castello Rosso (Red castle) by the old port. This is the castle from where the island gets its name. It isn't an easy place to reach but if you are lucky enough to get to Kastellorizo you will enjoy the island's beauties and the locals kindness. The island has a lot of history and has been occupied by Turks, Greeks and Italians throughout the years.
The fact that Kastellorizo is so difficult to reach is one of the reasons why this island and it's beauties are so well preserved. If you can't find a direct flight from Athens you will have to take a ferry, se get ready for a long travel. Nowadays many Greeks that had migrated to Australia are coming back to their native island giving Kastellorizo a slightly international atmosphere.
Why choose Kastellorizo?
Visiting Kastellorizo means seeing a remote part of Greece. If you want to visit it remember that from there it will be difficult to take part in a tour of the other islands of the Dodecanese. The main inhabited center is "Castellorosso" or Kastellorizo city, located in natural protected bay. Here you will find coloured houses built in neoclassical style. In the main city there are many small narrow alleys and streets covered in stones.
Unfortunately the beaches aren't as nice as on other islands, in fact here you won't find the typical golden sand that can be found throughout most of Greece. On the coast there are many platforms and trampolines where to go diving from. Some small boats will take you to nearby islands like Ro with its small sandy beach, Stroggyli and San Giorgio.
You will also have the chance to take a boat for Galazio Spilaio (Blue Cave), the biggest and most spectacular of all the marine caves in Greece. It is well known for its many stalactites and stalagmites that thanks to the sun create wonderful light effects that make the cave shine and give it a magical atmosphere.
The beaches on Kastellorizo unfortunately haven't got any fine sand like other islands of the dodecanese, despite this there are many beautiful coves and bays to explore. Most beaches can be reached by boat (just like the famous "blue cave" on the island).
In the areas of Faros, Kavos and Plakes (located in the eastern part of the island) you will have the chance to go diving or snorkeling and explore the fantastic marine life that lives around the island.
Mandraki beach
In this small bay you will find some of the few sandy beaches of the island. Don't expect to find a long and astonishing beach like on other islands but you can still enjoy the nice bay that surrounds the beach.
Ro island beach
This tiny island can only be reached by boat. Ro island has a few beautiful beaches that are perfect for spending a day out in a relaxing location.
Saint George beach
As soon as you arrive in Saint Georgeyou will notice the bright blue sea. You can access the sea from a small staircase that leads you directly to the water as there isn't a proper beach. The blue waters are wonderful and worth the visit!
Most people visit Kastellorizo for a daily trip, missing like this the beauties and mysteries of this island. The movie director Gabriele Salvatores fell in love with it and decided to shooty here the movie "Mediterraneum" winner of the Oscar award in 1992 (best foreign language music).
Saint John's castle in Kastellorizo
In this castle you will have the chance to visit some rooms and the back courtyard that are still in pretty good condition. We suggest you to visit it after 5 pm when the sun isn't as strong and when the building can be admired during sunset.
Where to spend your nights out
At night and during the evening there are many bars, taverns and restaurants located all around the port. Here you will also have the chance to eat by the sea surrounded by some of the many cats that inhabit Kastellorizo.
Boat trip
Comunque sono diversi i programmi delle gite in barca. Quasi tutte durano una intera giornata e prevedono il pranzo sulla barca stessa o una grigliata in una spiaggia solitaria.
One of the things to do in Kastellorizo is to take part in a boat trip that usually either goes to Kas, in Turkey, or towards the wonderful turquoise cave , a natural cave that is famous for its turquoise waters and light reflections that make it a really unique location. There are a few different routes that you can choose from, almost all of them last a whole day a have a grilled lunch on board included.
The antique mosque and it's museum
It is really worth dedicating an hour of your vacation to visiting this museum and structure where it is in. Here you will learn about the different populations that ruled the island over the years and the artistic influence that each of them had on the island's landscape.
Agios Georgos tou Horafiou
Una chiesa imponente dalle forme straordinarie che purtroppo non è del tutto visitabile. Purtroppo necessita di interventi di restauro che purtroppo l'isola non può permettersi.
A unique small church with a very characteristic design and strange shapes. Unfortunately it would need some restoration but the island can't afford it.
Moving around Kastellorizo isn't very practical if you don't move around by boat. There aren't any busses and the best vehicle for moving around is definitely the taxi, this will take you from the main city to the port (about 2,5 km distance). All the other sites on the island can be visited on foot. But the best option to choose from is definitely the boat. In the port you will find Varvara and Agios Georgios, the two boats taht will lead you to the Blue Caves.
Kastellorizo has a small airport, served by flights from Rhodes four times weekly in summer. There are a limited number of seats on flights, so it is important to book well in advance.
Reaching Karpathos by ferry
There are few ferries connecting Kastellorizo. Ferries from Piraeus via Rhodes stop twice weekly. During the summer there is a fast ferry between Kastellorizo and Rhodes which takes 2 hours 15 minutes. It is possible to use this for making a day trip from Rhodes to Kastellorizo, allowing a four hour stay on the latter. Since it will in any case most probably be necessary to fly to Rhodes, using the ferries is not recommended.
Accommodations and hotels in Kastellorizo (also known as Megisti) are mostly concentrated in Kastellorizo city where you will find different options to choose from. Here people are very hospitable and the accommodations are almost all provided with any service a tourist may need.
Where to stay in Kastellorizo
Kastellorizo is famous for being the set of the famous film "Mediterranean". The accommodations and hotels can be reached after a 10 minute walk from the port or by following some stairs located on the eastern part of the island's port, near Mandraki bay.
If you decide to visit Kastellorizo before the high season (July and August) once you arrive, after taking the boat from Rhodes to Kastellorizo or a flight, you will find the local people waiting for you and offering you an accommodation as soon as you get on the island.