Faster connection
Direct flight
Connections
Direct flight
Tourist presence





Nightlife under 30





Nightlife over 30





Points of interest
Sanctuary of Heraion, Eupalinus Tunne, Lykourgos Logothetis Castle, Roman Baths, Panagia Spiliani, Samiopoula Island, Prophet Elias Monastery, Tour in Kusadasi (Turkey), Wine Museums, Archaeological Museum
Activity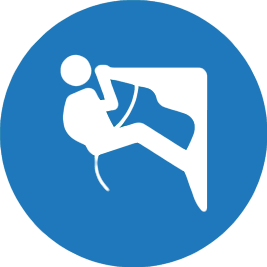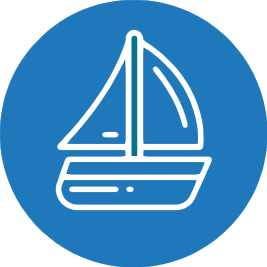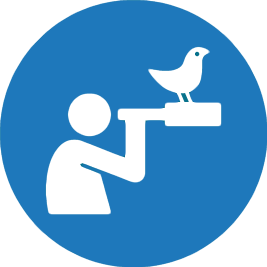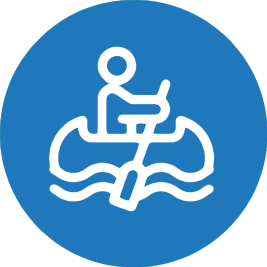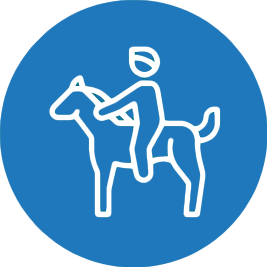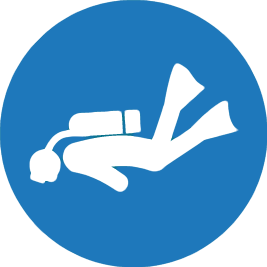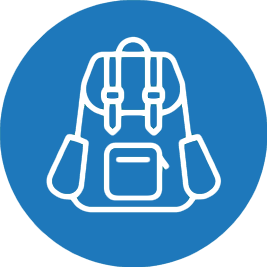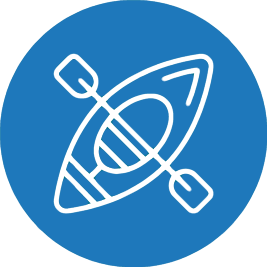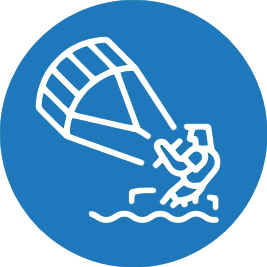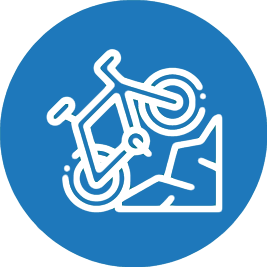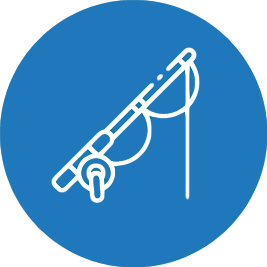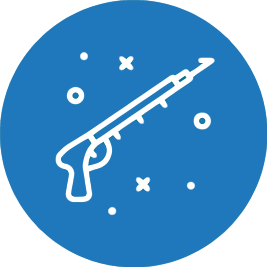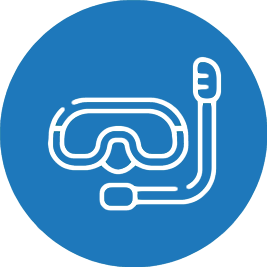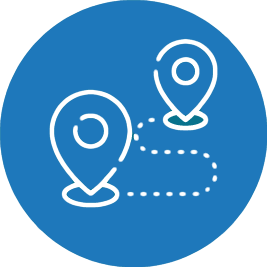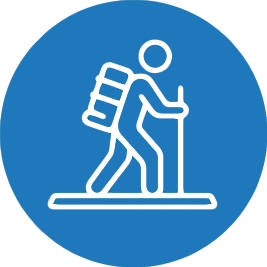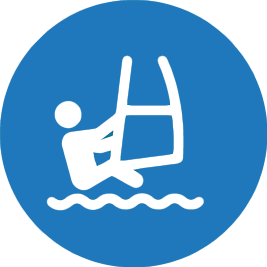 Holiday type
Family holiday, Romantic trip
Samos is a Greek island that is part of the North-eastern Aegean archipelago. The island is fairly big and surrounded by a wonderful lush nature. It is rather popular amongst tourists and the fact of being so close to Turkey makes it an ideal destination if you are planning to visit both the countries.
The island is also known as Samo and the fact of having close commercial relations with both the Turks and the other Greek islands means it has always been a rather rich island. People have been living on Samos since prehistoric times but it was during the ancient Greek empire when it became famous to the world for being the homeland of some of the most important and educated people of the time such as: Pythagoras, Aristarchus, Epicurus and Phaedrus.
Samos has an international airport with all year-round flights. From April to October there are also charter flights from many European countries while the flight from Athens takes about an hour. Samos can also be reached by taking a ferry from Piraeus port and the journey lasts between seven and eight hours.
Samos is very popular amongst tourists that choose to spend a few days on this island before moving to other smaller or less famous ones. It is also a popular choice for tourists that are planning to visit both Turkey and Greece.
Why choose Samos?
Samos is one of the most visited islands in the whole of Greece and there are many things to see and visit on it. Here you will find archeology, art, nature, relaxing views and wonderful golden beaches that give this beautiful island an exotic look. Last but not least Turkey is only 1 km from the island and this makes it a great spot if you are planning to visit both Turkey and Greece.
On the island you have many activities and attractions to choose from, from swimming in the wonderful sea and visting the many beautfiul beaches you will also have the chance to visit historical sites, shops, bars, restaurants and many archeological sites that make this island really special and a perfect destination for anyone.
According to a Greek myth this was the island where Era, Zeus' wife, was born. It is also famous for being the homeland of many thinkers and important figures of the ancient Greek world like: Pythagoras, Aristarchus, Epicurus and Phaedrus.
The beaches on Samos are famous for their natural beauties, lush vegetation and crystal clear waters. Kokkari, Lemonaki and Tsamadou are the three most beautiful beaches of the island even if other ones are more equipped and offer more services for the tourists that visit them. There are many isolated bays to discover and where to enjoy some privacy while relaxing on the beach. Here is a list of the main beaches of the island:
Agios Isidoros beach
If you follow a road in the north-western part of the island before reaching the villages ok Kallithea and Drakei you will find Agios Isidoros, a beach covered in a mix of sand and pebbles. It is very isolated and it can be quite difficult to reach (especially in the last part of the road that is in bad conditions). Once you reach the beach you'll be able to admire the beautiful landscape surrounded by a lush nature and one of the nicest waters of the island.
Balos beach
In Marathokampos you will find the solitary beach of Balos. A quiet and peaceful beach covered in a mix of pebbles and fine sand surrounded by a crystal clear sea that is perfect for swimming. Compared to the nearby beaches of Kambos and Votsalakia it is completely isolated and gives a sense of absolute peace without having around other tourists or big hotels and apartments.
Ireon beach
This beach is located immediately after the village of Pythagorio. Nearby there is the small village from where the beach gets its name besides the ruins of Era's temple. A long and wide beach partly equipped and perfect if you are trying to find a relaxing place far away from the main city and the many tourists.
Kerveli beach
Kerveli is one of the first beaches you will find in the south-eastern coast of Samos. It is located near a village from where the village gets its name. This small beach is covered in pebbles and surrounded by trees facing the blue and not very deep sea. On the beach there are also some beach umbrellas that can be rented besides a tavern.
Klima beach
Right after Posidonio bay there is this wide beach covered in pebbles where you will have the chance to rent some beach umbrellas or eat in a tavern. In this point of Samos' coast the beaches and the waters are one better than the other so you may want to spend some time visiting them.
Lemonaki beach
Lemonaki is very close to Kokkari village. The coast has beautiful blue waters with a shallow seabed that slowly gets deeper when getting further away from the beach. Behind the beach there is a green hill that makes the landscape even more beautiful. The beach is equipped with any service a tourist may need and there is even a small restaurant in the left part of the beach. When the meltemi blows there is a strong wind and for this reason it is the perfect destination for surfers and wind-surfers.
Platanaki beach
This beach is covered in pebbles and despite being very close to the village from where it gets its name it isn't very equipped and it is actually quite isolated. Surrounded by two cliffs and the beautiful crystal clear sea it is the dieal destination for a relaxing day by the beach.
Posidonio beach
In Posidonio bay (located near the Turkish coasts) there are many small beaches next to each other protected by a thick vegetation. The waters shine under the strong summer sun and the strong winds attract many surfers and wind-surfers that come here to enjoy the high waves. The beach is covered in pebbles and equipped with anything a tourist may need. A great place for a daily visit.
Potami beach
The beach is located near the village of Karlovasi, that can even be reached on foot. An uncontaminated beach covered in pebbles with a clean crystal clear sea surrounded by a natural scenario that during the sunny days is really breathtaking.
Ammos beach
Make sure not to confuse this beach with the other one that has the same name but is located near Posidonio. This beach is instead located near Votsalakia, in the south-eastern part of the island. This long beach isn't very crowded and usually you will find some nudists on it. The sea is crystal clear and very clean as this beach is quite isolated and doesn't usually become very crowded. Behind the beach there are also two taverns where to get some delicious food. Unfortunately Psili Ammos isn't equipped.
Pythagorio beach
This beach is covered by a mix of sand and pebbles and located near the town of Pythagorio, it is all very well equipped for the tourists that visit it. Unfortunately it isn't as quiet and isolated as the other beaches of the island.
Roditses beach
This small beach is covered in pebbles and is located at about 5 minutes from Vathy's center and for this reason it's considered the village's beach. There are both beach umbrellas and sunbeds that can be rented while the sea is crystal clear and as beautiful as on the rest of the island. Behind the beach there are also different hotels and apartments.
Tsamadou beach
This beach is located near the village of Kokkari. It is considered one of the best beaches of Samos thanks to the wonderful shore that is surrounded by green trees and beautiful crystal clear waters. In the center of the beach there are also some beach umbrellas and sunbeds that can be rented. The most external part of the beach is for nudists only.
Lush landscapes, large beaches, architectonic beauties and important archeological sites are just some of the things you will find in Samos, located in the south-eastern part of the Aegean sea. Here is a list of the things that you see or do in Samos.
Archeological sites in Samos
Located near the airport, Pythagorion is one of the most multicultural islands in the whole of Greece. The old city started to prosper around VI century a.c. as it had a very important port and a powerful fleet that ruled on a lot cities in the Mediterranean, Africa and Asia. Nowadays the tourists that visit it can admire the city's ruins.
Here you will find the old walls that used to surround and protect the city, antique buildings with mosaic pavements besides parts of the old port and the restored theatre. Many tourists also appreciate the famous Eupalinos tunnel. This tunnel is about 1.036 meters long and is used as aqueduct.
It is considered a masterpiece of engineering of the old times. The city gives you the chance to go for long walks while visiting the local shops and the narrow alleys that make this city so nice. The archeological and folklore museums and the small castle are some other of the places you must see when visiting Samos.
Eupalinos tunnel
This underground tunnel was built in the VI century b.c. and is definitely worth visiting as long as you aren't claustrophobic. This is a unique route that will help you explore the island's mining traditions. Remember to wear some trekking shoes and to bring some slightly heavier clothes as the tunnel can be quite cold.
Boat trips and excursions
The excursions are one of the activities that most tourists that visit Samos choose. Being so close to Turkeyit will give you the chance to visit Kusadasi bay, located nearby Efeso. The trip lasts about one hour and twenty minutes.
Museums and wine cellars
There are many small museums in Samos. For example there is the wine museum located in Vathy, this is a small winery that also offers a tasting at the end of the tour. It is definitely worth taking one of these bottles home as it is a prized wine that is exported throughout the world.
Moving around Samos? If you want to go from the airport to one of Samos' main cities there are quite a few busses that you can take, all of them have rather cheap prices. If you want to save some money you can take a bus to Pythagorio before taking a second bus to the town you want to visit. Unfortunately busses don't run that often (4-5 times a day maximum).
Renting a car in Samos
Given the size of the island we recommend you rent a car and not a motorbike as you will have to drive a bit and the roads are often quite steep. Like in many other islands getting your own vehicle is the best way to explore the island's most hidden areas without having to worry about timetables and looking for bus stations.
Most car rentals are located near the island's port and main villages. On the island there are also quite a few taxis. They are often quite expensive but if you combine them with bus rides then it becomes a lot cheaper, a great option, especially at night!
How to reach Samos? Luckily this island has an airport and for this reason the quickest way to reach it is certainly to take a plane. It is an international airport and you will be able to find flights from all over Europe. For example if you are leaving from italy you can find many direct flights from venice's airport. If you can't find a direct flight for Samos the best option is probably to take a flight to Athens before taking a second flight to Samos.
Reaching Samos by ferry from Athens
In Samos you will find many ferries that connect many other Greek islands. If you land in Athens and reach Piraeus, one of the two island's ports. From there you can take a ferry (Hellenic Seaways) that in 3 hours and 15 minutes will take you to Vathy, Samo's port.
Reaching Samos by ferry from Mykonos
Another good way to reach Samos is going through Mykonos where you will find an international airport. Once arrived in Mykonos' airport you can get a ferry (Hellenic Seaways) that in 3h and 15m will get you to Samos.
Reaching Samos from other airports
Samos is also an important port for many boats and ships that travel the eastern part of the Aegean sea. It is well connected to other islands and the mainland. Some of the most important connections to Samos are:
•The island of Chios with a ferry (Hellenic Seaways)
•Or else the city of Kavala, that has an airport and where you will find ferries (Hellenic seaways) that in 7 hours and 40 minutes get you to Samos
Hotels and accommodations in Samos are mostly located in the cities of Vathy, Pythagorio and Karlovasi where you will find many different places at different prices. Also in the small town of Psili Ammos, located in the south-eastern coast near turkey, there is a lovely resort with quiet rooms at only a few hundred meters from the sea.
Where to stay in Samos
There are many hotels spread throughout Samos' main inhabited centers. Before booking remember to check in advance where you are going to be staying and how you are going to move around the island. For example, if you decide not to rent a car you should check how close your accommodation is to a bus stop.
Aparments and studios
There are also many apartments where you can rent one or more rooms according to how many people there are. Many of them are located in the island's center where the prices are slightly lower, but for reaching them you will have to rent a vehicle. Last but not least there are also the classic Greek studios to choose from.
The prices change according to the position and usually the ones in the island's center are cheaper than the ones on the coast but for reaching them you will need a vehicle.