Faster connection
Plane and Ferry
Connections
Plane and Ferry
Tourist presence





Nightlife under 30





Nightlife over 30





Points of interest
Analipsi
Activity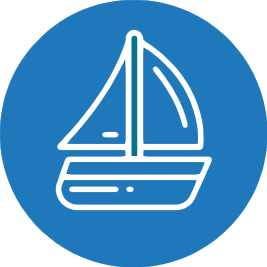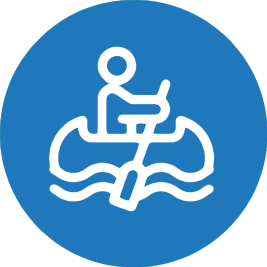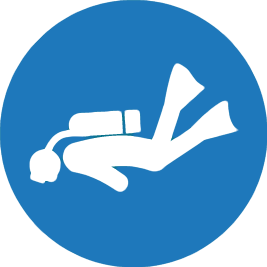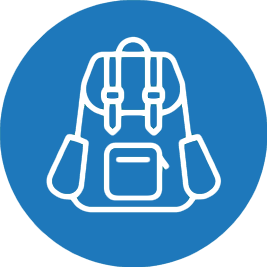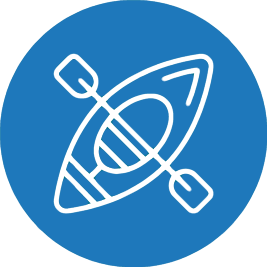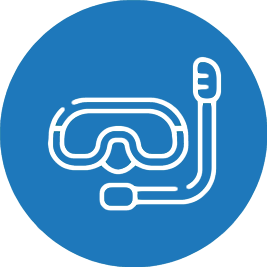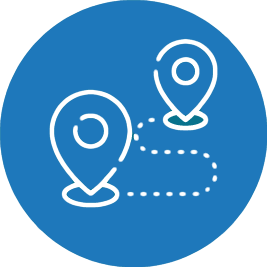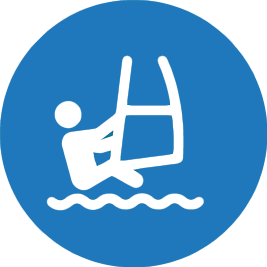 Holiday type
Family holiday, Romantic trip
The island of Paxos is a small patch of land that like many other islands in the Ionian sea doesn't measure more than 20 square kilometers. It is located in front of Corfù that according to mythology was separated from Paxos by neptunes trident. The island is also very close to the Greek continent and the city and port of Parga can easily be reached from there. 
Paxos and Antipaxos form a small archipelago, the ideal destination for someone looking for relax and the right quantity of adventure and comfort. Paxos hasn't got an airport and can only be reached by ferry, for this reason it still isn't invaded by tourists during the summer. The island can only be reached by sea with ferries from the island of Corfù or from the continental port of Igoumenitsa.
Why choose Paxos?
Paxos is a pearl in the Ionian sea, if you wish to visit it we suggest you also see Corfù and Antipaxos as both these islands are extremely close and easy to reach. Corfù can be reached easily thanks to it's international airport. Once in corfù it will be very easy to reach Paxos and it's tiny villages distributed across the island. With a small car or rented boat you can explore all the hidden places that can be found on this island.
Paxos even being visited by an always growing number of tourists has been able to preserve it's authentic atmosphere and it has remained almost as it was years ago. Fjord like beaches, submarine caves, small bays and green hills cover the island and make it a great location for a relaxing vacation. Visit the colourful villages of Lóggos, Lákka and Oziás hidden between pine and olive trees.
There are also innumerous beaches that are perfect for diving and exploring the many relicts and submarine caves around the bay. Paxos is also famous for the many windsurfers that visit the island every year and for the luxurious houses made in rock with beautiful swimming pools and view on the sea.
Paxos isn't the right island if you love sandy beaches. The only sand that you will find is in Mongonissi, for the rest we mainly have pebbles. The western coast is very irregular, often hit by a strong wind and without any creeks. There are Erimitis cliffs that offer some wonderful views besides beautiful sunsets. There is a café called Erimitis where most tourists go to shoot some nice pictures while listening to some live music and sipping a nice cocktail. There are also Achai caves, Ortholito, ipapanti cave and the arch of Tripitos.
Famous beaches in Mediterranea
All the beaches on the eastern part of the island receive direct sun until the first few hours of the afternoon. In fact, at a certain point the sun disappears behind the western part of the island. For this reason only a few beaches receive the light directly until 19:00. Here are Paxos' most famous beaches.
Agia Marina beach
This beach is covered in a mix of pebbles and sand and it is located in front of Mongonissi island, the only part of the island with a sandy beach. A well-equipped beach where you will have the chance to find different activities like wtaer sports to practice besides some taverns, snack bars and restaurants.
Harami beach
This beach in the north-eastern part of the island has many pebbles and it is equipped with a restaurant that serves food by the sea. There are also some olive trees that offer some shade during the hottest months. The beach isn't particularly big or crowded either.
Levrechio beach
A beach covered in a mix of sand and pebbles with bright blue waters located in the eastern part of Paxos. It is one of the island's most popular beaches thanks to the fact of being close to Gaios. The olive trees on the beach are helpful against the strong sun during summertime. The beach has a crescent-shape and it is perfect for families despite not having any sunbeds or beach umbrellas. There is also a nice tavern that serves fresh fish.
Mongonissi beach
A quiet beach covered in sand with crystal clear waters located in the southern part of Paxos. It is one of the island's most famous beaches thanks to the lush vegetation that surrounds it and for the magnificent landscapes. Mongonissi beach is also a perfect place for anchoring boats or yachts.
Monadendri beach
Monadendri bay is very luxurious thanks to the bar and village located near the village that faces this beach. There is also a tavern built in traditional style. The beach is covered in pebbles and it is a favourite for english tourists. It is equipped with anything a tourist may need.
Orkos beach
This pebbled beach can be reached easily by following a comfortable path, the beach isn't equipped so you will have to bring with you anything you might need during your daily trip to the beach.
Paxos is very small and there aren't many things to see or do on it if you are looking for the typical vibrant greek nightlife. You will have the chance to take part in a boat trip, go for long walks or go dining in one of the many taverns spread throughout the island where you can enjoy some traditional live music while sipping a cocktail. Remember to bring some slightly heavier clothes since during night time the temperatures drop very often.
Boat trips to Paxos
When visiting Paxos remember to take part in a boat trip around the island or to Antipaxos. Taking part in it will give you the chance to see Paxos' beauties. Then there is also Antipaxos that is worth a daily trip to appreciate its sea and beaches.
Diving and snorkeling
If you love snorkeling and diving then this is one of the best islands you can choose. Paxos has many diving centers where you will have the chance to rent all the equipment you may need and even offer courses for amateurs or people that have never tried diving before.
How to get around Paxos? To visit the island, bus connections are few. A bus connects Gaios and Lakka 4 times a day, and times vary according to the season. If you want to rely on your travels on the bus network, you could also think about renting a taxi to reach those points not connected by bus, the cost of which is all in all good. A ride on average costs between 6 and 9 € depending on the distance to be covered.
Renting a car in Paxos
Or if you prefer independence you can rent a car and collect it at an economic rate. The latter is certainly the most suitable solution to be able to visit the island, albeit small, without time and waiting constraints. Furthermore, you can find the right agreement with the rental agencies and avoid renting with a credit card. Prices range from € 25-30 in low season to 45-60 in high season for the economic segment. Always better to book directly with local agencies. You save a lot!
Scooter rental in Paxos
If then you are a couple then the scooter is for you. The distances are short and the cost is certainly interesting. Prices vary according to season and engine size. The high season is around 30 € / day but it is possible to find an agreement for a discount for multi-day rentals. Better to rent directly with local agencies, perhaps by contacting them directly before leaving.
Taxi and boat rental
There is also the possibility of moving around by boat, with taxi boat or caiques that can take you to a beach on the island and then go to pick you up in the late afternoon. But be careful of the sea conditions before making this choice. If the sea is rough, better to opt for a taxi or the bus. You can book a boat even for a single day.
How to reach paxos from Italy. There aren't any airports in Paxos so you will have to take a ferry to reach it. There are 3 options to choose from: taking a hydrofoil from Otranto before reaching Corfù or Athens.
Reaching Paxos from Otranto
There is a direct ferry from Otranto. The journey costs around 100,00 € and lasts around 4 hours and 45 minutes. For 4 days a week you can also reach directly Paxos from Otranto thanks to a hydrofoil. The ferries leave in the afternoon (usually around 15:30) and reaches the island towards the evening.
The ferry runs during the high season, especially in July and August. Otranto can be reached by train or bus from most Italian cities or from the international airport of Brindisi. Once you arrive in Brindisi you will find some small boats that in about an hour and a half will get you to Otranto.
Reaching Paxos from Corfù
The ferry for going from Corfù to Paxos costs around 15,00 € and lasts around 1h and 30m. First of all, you will have to reach the island of Corfù either by boat or by plane. Corfù has an international airport. If you arrive by ferry you can change ferry directly from the port of arrival. The ferry companies are the following:
• Kamerialis. The tickets cost around 15 € and the journey lasts around 90 minutes.
• Ilida II. The tickets cost around 24 € and the journey lasts around 1 hour. The company also has a Facebook page with all the updated timetables and information.
• Ionian Lines. . The tickets cost around 11 € and the journey lasts around an hour and fifteen minutes.
In Paxos there are many accommodations and hotels to choose from. Even if the island is very small there are many inhabited centers. Thanks to the many tourists that have been visiting the island in the last few years a lot more buildings and structures are being built throughout the island. In Gaios you will mainly find pensions and hotels while between Lakka and Loggos you will mostly find apartments.
Where to stay in Paxos
Here are the main options that you choose from when visiting the island. Each of them have pros and cons according to what type of holiday you are looking for.
Hotels in Paxos
In Paxos there are many hotels to choose from and even some resorts. It is important to choose the best position where to rent your place according to the places you want to visit on the island. Gaios is the most important and populated inhabited center and here you will find the nicest and most expensive hotels. In Lakka and Lagos (the other two most important towns of the island) you will find slightly cheaper options. For enjoying maximum relax you also decide to stay in a 5 star hotel that is very elegant and offers a wonderful view of the crystal clear waters of the Ionian sea.
Apartments and studios in Paxos
Renting an apartment is certainly the cheapest option you can choose from when visiting Paxos. Most of the accommodations are rented by local people that during the summer take advantage of the presence of tourists. Almost all the apartments offer any type of comfort you may need during your vacay.
If you aren't looking for a hotel in Paxos and you aren't with enough people for renting an apartment or a villa you can always go for a typical greek studio. Almost all of them include a kitchen that will give you the chance to prepare your own food and enjoying a wonderful view of the nearby crystal clear waters.