Faster connection
Plane and Ferry
Connections
Plane and Ferry
Healthcare
Emergency medical service
Tourist presence





Nightlife under 30





Nightlife over 30





Points of interest
Agios Konstantinos, Old Mines, Monastery of Taxiarches, Ciclops Head
Activity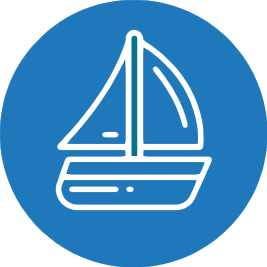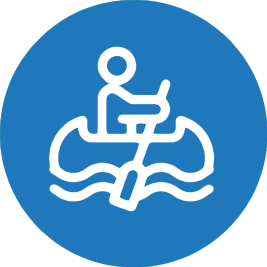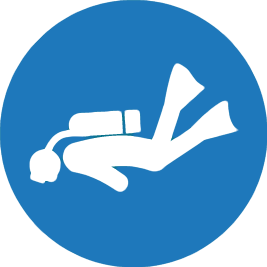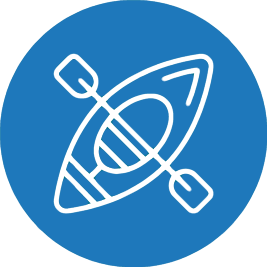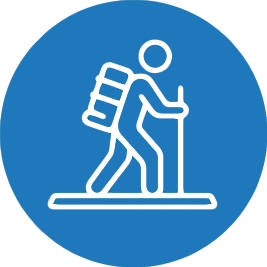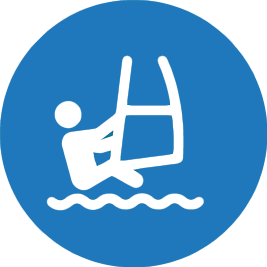 Holiday type
Romantic trip
Serifos is the third biggest island of the Cyclades. It is also one of the closest islands to the continent like Kithnos and Kea and for this reason there are a lot of Greek tourists. Here there isn't a lot of mass tourism and it is an island to discover by visiting it.
You will notice as soon as you take the ferry from Athens to Serifos that you are surrounded by a wonderful Greek atmosphere that will follow you for the rest of the holiday. Like most Greek islands Serifos is connected to many other smaller and bigger islands.
This will give you the chance to organize and plan a trip to numerous islands. An island to see while you are visiting Serifos is Sifnos that is very close to the other island and can be reached daily with plenty of ferries. The main way to get there is to go through Piraeus port in Athens.
Why choose Serifos?
In Serifos tourism isn't the main income for the population so there aren't many structures for families. It is a great destination for couples or groups of young people looking for a different place or another location to add to a tour of many islands. All the island is covered in trekking paths so if you like sports you will be able to explore the many tiny roads that take directly to the beaches around the island.
Having a high coast and being quite small Serifos hasn't got many beaches, but the few that you will find are truly amazing, with golden sand, big stones and cliffs. An important thing to consider is that the beaches aren't very crowded even during high season so this makes it a perfect place for a relaxing and quiet holiday.
If you want to spend the night there you can choose between a hotel, the typical Greek studios or rented apartment. Unfortunately there aren't many to choose from but they all have accessible prices and offer good services.
The hotels are located near the port while the apartments that can be rented are spread throughout the island just like the studios (there are more studios than apartments). Nightlife in serifos isn't very active and there are better islands if you are looking for clubs and discotheques.
There are some bars in the Chora where you can have a nice cocktail or beer while looking at the sky full of stars that this island offers. There are often concerts where local musicians play popular classic Greek music. There are also some bars near the port where you'll be able to sit and enjoy a fresh drink.
For dinner the best option is to visit one of the island's taverns where all the locals go and where you'll find nice food and company!
The island isn't very extended and for this reason there aren't very many beaches. The few ones that you will find are very nice and particularly good if you like snorkeling and exploring the rocky seabeds that are rich in sea life in the northern part of the island. Let's see the main beaches:
Livadakia beach
As usual we suggest starting from a well known point of the island, in this case we will consider Livadakia beach located near the port. The beach is very big and well known, it is perfect for families and has many taverns nearby. It is also well equipped for tourists and offers many services.
Near the beach there are also most of the hotels and studios that you will find in Serifos. If you are planning a relaxing holiday without having to move too much around the island this is one of the best locations you can choose.
Agios Sostis beach
Along the eastern coast of Serifos you will find Agios Sostis. A quiet beach with tamarisks that offer helpful shade during the warmest months of the year also because there isn't a tavern nearby. The beach connects the mainland to a little hill that has a little church that gives the name to the beach.
Psili Ammos beach
The perfect beach for children as it has a sandy and shallow seabed. Pali Amnos is considered one of the nicest and most famous beaches in Serifos. There is a long stairway before reaching the beach, but once you get there you will be able to fully enjoy a crystal clear sea surrounded by a few taverns that serve delicious food.
The beach is also equipped with beach umbrellas and beach loungers.
Sikamia beach
This beach is covered in both sand and pebbles. It is covered by plants on the side that offer some useful shade during the summer. It is Serifos' biggest beach and it even has a tavern located nearby.
Megalo Livadi beach
Megalo livadi beach is located near a village from where the beach gets its name from. There are both taverns and mini markets nearby and it is one of the few beaches that has a proper parking places. Perfect for families, it has fine sand and trees that offer protection from the summer heat.
Ganema beach
Reaching this beach near Megalo Livadi is a bit difficult, you will have to climb a series of rocky steps. The first stretch of beach is more sandy and the tamarisks arrive very close to the shore, the second part has a more pebbly bottom and a slightly wider coastline. You will find a tavern nearby.
Vagia beach
Located close to Ganama beach you will find Vagis beach. This is covered in fine sand and there aren't any tourists as well as any services for tourists. It is perfect form a daily trip at the beach.
Kalo Ampeli beach
Kalo Ampeli, on the western coast, is only at a few minutes from both Megalo Livadi and Livadi. The road finishes at some point and from there you will have to walk for 15 minutes until you reach cliff. the beach is covered in fine sand and doesn't have offer any comfort for the tourists that visit it.
There are different activities to choose from when in Serifos besides some magnificent landscapes that preserve the original greek atmosphere. Luckily it isn't usually very crowded since most ships and ferries stop in the nearby islands of Santorini and Mykonos without ever anchoring on this island.
Like almost all the opther islands in the Aegean sea also Serifos has many natural beauties and activities to choose from.
Long walk on the hills
During this long walk you will be able to see the fortresses that were once used to protect the island from the pirates besides the many white houses that are built on the old walls that used to defend Serifos. There are also many alleys and small streets that are very interesting to visit near the island's Chora.
Paths of the miners
Serifos is one of those islands that are worth visiting on foot. One of the best activities you can choose is the walk that will show you all the old pits where minerals were extracted.
The path starts near the bay of Megalo Livadi. Here the mineral industry once flourished and what remains of the extracting sites is completely abandoned and has become one with the nature surrounding it.
Following the path you will come across some pieces of abandoned rusty metal and after that you will find yourselves in a green field covered in flowers that slopes into the sea.
The path will lead you to the entrance of the extraction site where you will find some warm water springs that run on a bed of coloured rocks. If you decide to follow this path you will come across some beautiful landscapes and views of some wonderful beaches like Gamena.
Remember not to go and explore the extraction sites on your own as they are very big and with no indications inside them which means it is very easy to get lost.
Cyclop's throne
According to Greek mythology Serifos is an island that appears in many stories that talk about Perseus, Medusa and the Cyclop, the monster with only one eye. For this reason when in Serifos you will find a hill called Capo Ciclopi from where you will enjoy a wonderful view of the Aegean sea.
Here there is also an enormous throne (from here the word Cyclop's throne). Sit down and enjoy the beautiful landscape.
Trip around Serifos
From the port of Serifos you will find boat trips organized on a daily basis. These will take you around the island's coast and give you the chance to admire some truly beautiful beaches.
Diving
If you love diving and snorkeling there are quite a lot of places that rent all the necessary equipment for practicing this wonderful sport.
Moving around Serifos often requires thinking ahead of time. Once you arrive you will almost certainly have to take a taxi or rent a car. The busses that connect the port to the Chora run every hour, while the ones used for reaching other smaller localities are less frequent.
The prices for renting a vehicle or taking a taxi are fairly low and will give you the chance to reach the most isolated areas of the island.
Renting a car or a scooter in Serifos
Given the small size of the island, you may want to rent a car, a scooter or a motorbike. Almost all the locations are very close to each other and even a small scooter will be more than enough. An especially nice alternative if you are travelling as a couple.
Moving around Serifos by bus
As previously mentioned the bus line reaches all of the island's most important villages and points of interest. Unfortunately the timetable isn't very practical as there are runs every 2 or 3 hours for certain villages.
Same thing goes for many beaches, so you may want to check the timetables in advance. However there is also the chance to reach the beaches by renting a boat.
Serifos unfortunately can only be reached by boat as it doesn't have an airport. The ferries that reach this island often leave from the port of Piraeus and also stop in many of the nearby islands. Serifos is on the route of most of the ferries that set from the Athenian port.
Reaching Serifos from Athens by ferry
From Athens the journey will last about 2h and by hyfrofoil will cost around 56,00 € per person, otherwise you can take an ordinary ferry that will get you there in 4h and 20m for 31,00 €. For this reason youwill also have to plan in advance how to reach the port of Piraeus from Athens' airport (the journey lasts about 1 hour). From there you will take a ferry for Serifos. The companies that organize the ferries for this island are the following:
Zante Ferries (10 runs per week, 4h 15m journey)
Aegean Speedlines (13 runs per week, 2h 20m journey)
Seajet (9 runs per week, 1h 55m)
So once you have landed in Athens all you will have to do is take a ferry from there and enjoy your journey!
Reaching Serifos from Mykonos or Santorini
The island of Serifos is connected to Mykonos, Santorini and Milos which all have an airport. Unfortunately there aren't as many ferries once you have landed as you would find in Athens. This is a good option if you are planning to stay in either Mykonos, Santorini and Milos.
In fact you will have the chance to visit Serifos during a daily trip. In any case remember to check in advance the timetables of the ferries that travel from the nearby islands and reach Serifos. These unfortunately change almost every year.
Remember also that in Serifos you can rent your own private vehicle and that there is also a private bus line that connects all the main parts of the island.
The apartments and hotels in Serifos are mostly located in the two inhabited centers of Livadi and the Chora. In Livadi you can choose between camping sites and studios that are usually located near the village's beaches. Near the chora instead there are many pensions, studios and hotels.
There are also many villas spread throughout the island.
Where to spend the night in Serifos
An important thing to consider when booking a studios or an apartment isn't so much the price but the closeness to one of the local bus lines if you aren't planning to rent a vehicle.
Hotels in Serifos
In Serifos most hotels that go from 2 to 5 stars are located in the island's Chora and in Livadi. A great alternative if you are looking for a relaxing and quiet experience. Almost all the hotels are located just near a bus stop and can be easily reached.
Studios in Serifos
In Serifos there are also many single apartments that in Greek are called studios. The studios are spread throughout the island especially close to the coast, near the island's chora and in Livadi. Almost all of the studios are managed by local people that will give you good suggestions on the activities to do and places to see.
Apartments in Serifos
If you need a bit more space than that in a single apartment you can choose between many different bigger apartments.
All you will have to do is arrange a price with the owners. This is usually the option that most people go for so you should boog with plenty of advance in order to find a place.
Villas in Serifos
There are many beautiful villas built in Greek style on Serifos. The villas in Serifos are located near the two central inhabited centers and in the most crowded area form where you will be able to observe some beautiful landscapes.