Faster connection
Plane and Ferry
Connections
Plane and Ferry
Healthcare
Emergency medical service
Tourist presence





Nightlife under 30





Nightlife over 30





Points of interest
Monastery Panagia Kalamiotissa, Monastery Zoodochou Pigis, Archeological sites
Activity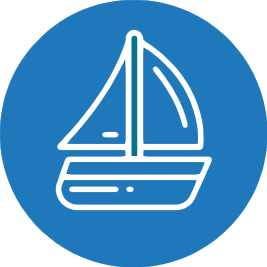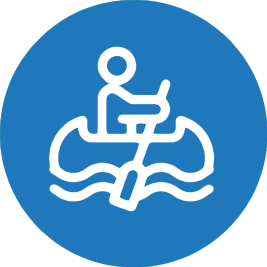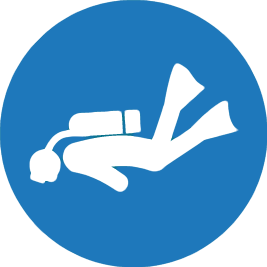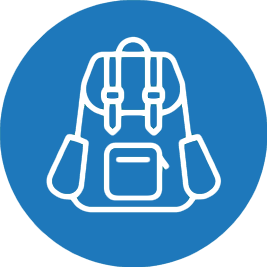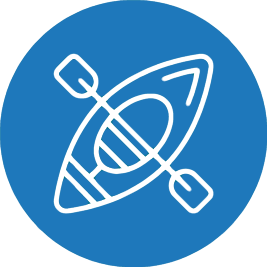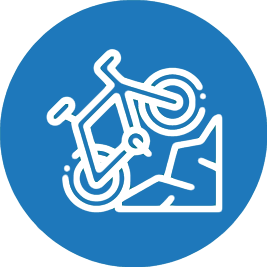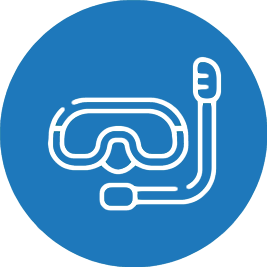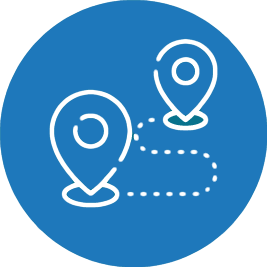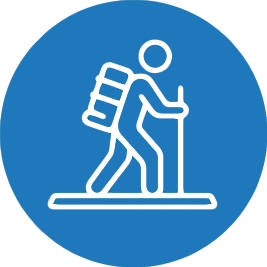 Holiday type
Romantic trip, Sea and Relax
Anafi is the southernmost island of the cyclades islands and also the closest to Santorini. It has a surface of only 40 square kilometers and during the year about 300 people live there. The docking is in the small port in the village of Agios Nikòlaos, a small group of houses that is full of life from April to October.
The island doesn't attract many tourists but in the last years more and more people seeking for a relaxing and stress-free vacation by the sea are choosing to spend the summer here. Anafi also offers great sand and pebble beaches!
If you observe the geographical location of the island you will see that it isn't very isolated from the rest of the Cyclades islands as it is one of the islands closest to Santorini. It is in fact at about 2 hours by ferry from the island and arriving at Santorini's airport and then getting a ferry is probably the best way to get there.
The only problem of the island is that it hasn't got many connections which compared to other islands are almost nonexistent. Being a secondary island, compared to the other islands of the Cyclades, ferries arrive at different hours of the day, some of which are unpractical for who wants to travel (departures after midnight, arrivals at sunset) and that might make you think: why did I do this?
Why choose Anafi?
A little spot in the Aegean sea where time seems to run slowly,full of magic landscapes and views. A few of the last places on earth where time appears to have truly stopped. This might be the reason why you may want to visit this island. If you are travelling with your family it isn't advised as it is difficult to reach and the route is time-consuming and tiring.
If you are a couple or you are travelling alone this is a great place where to pass your days in total relax and silence, even during those months where the rest of the islands are full of tourists.
There are some advantage of taking a vacation here: For example you won't find any artificial landscapes like for some of the other bigger islands. The white contrasting with the shades of blue of the sky and sea will all be true!
The small size of the island give you the chance of reaching all the points of interest on foot, a perfect vacation for those who love long walks. Choosing Anafi means leaving for a while the "real world" and entering into a forgotten and unique past where time has stopped. If you love nature this island is the ideal place. Last but not least there are many hidden beaches and coastal areas perfect for nudists.
Anafi certainly isn't famous for its beaches but even on this tiny island you will find some truly beautiful spots. Here the beaches are almost all located in the southern part of the island and are mostly covered in fine sand. There are also a few beaches east from Agios Nikolaos. The easiest way to reach the different beaches is by boat but you can also get there on foot.
Agios Nikolaos beach
Agios Nikolaos beach is located close to the port. This beautiful beach is covered in fine sand and can be asily reached as there is a bus stop just nearby. The perfect place if you are planning to visit Anafi without your own vehicle. Unfortunately the beach doesn't have any beach umbrellas.
Klissidi beach
This beach is located at about 10 minutes from the port. It is one of the few long beaches in Anafi and reaches 200 meters in length. Above the beach you will also find a few hotels, apartments and snack bars. It is also a popular beach amongst nudists.
Katsouni beach
This beach is located next to Klissidi beach. Being close to Klissidi it is sometimes very crowded but usually it is rather quiet.
Megalos Roukounas beach
It is considered from many Anafi's most beautiful and biggest beaches. The beach is more than 500 meters long and has tameriks and fine sand. This is the best beach if you are travelling with kids as the seabed is very shallow and well equipped with beach umbrellas and other services for tourists.
Prassies beach
Just after Megalos Roukounas you will find Prassies beach, also known as convent beach, since it is located just under the monastery of Panagia Kalamiotissa. It is a rather isolated beach but with a unique beauty.
Anafi Naturiste beach
Nudists are very common in Anafi. This is also thanks to the many hidden creeks and beaches that will ensure you plenty of privacy.
The island of Anafi has many archeological sites that can be visited. It is one of the islands that has most art to see and also thanks to its bautiful landscapes and colours it is a truly unique place.
Anafi Panagia Kalamiotissa monastery
The first place we suggest you visit on Anafi is the monastery of Panagia Kalamiotisa and it's beautiful geometrical white shapes that give a very characteristic look to this church that mixes with the rocks nearby. Nearby there are also the remains of a temple dedicated to Apollo.
Archeological sites on Anafi
Don't let the small dimensions of the island fool you, Anafi also has many archeological sites throughout the 40 square kilometers of the island. A visit to Kastelli is definitely a good idea in fact in this small village you will have the chance to visit an archeological site where there are the remains of some antique Venetian structures.
Zoodochou Pigis monastery
If you are lucky you will have the chance to visit the monastery of Zoodochou Pigis, that unfortunately quite often is closed. If you wish to go there you should ask in advance to one of the touristic agencies that you will find near the Chora. Here they will give you details on the opening time and days. Remember to bring some long trousers or skirts if you want to visit it.
Solitary beaches that can be reached by boat
Not all the parts of the island can be reached on foot or with a vehicle. So if you want to visit some of the most hidden creeks we suggest you rent a boat or take part of an organized tour.
Ftena island
South from Anafi you will find Ftena island. This small island can only be reached by taking part to an organized boat tour where you will also be served grilled fish at the end of the day. Once on the island you will find a beautiful crystal clear sea. Anafi still has some parts like this that remind us all of what these islands used to look like before people inhabited them. Last but not least there is also a Chora on the island that can be visited and where to spend part of the day.
Anafi is the perfect island if you are someone looking for long and beautiful walks in the wild. Given the island's size and the closeness of the main villages to the beaches it is a perfect place to visit on foot. On the island you will find a local bus line and a few car/scooter rentals.
Renting a car or scooter in Anafi
If you are planning to visit every part of the island you should rent a vehicle. Unfortunately there aren't many vehicles on the island and for this reason you will probably have to book them in advance (best before you leave). Consider also getting a rather high car as roads are often in bad conditions. Given the size of the island, everything is very close to each other. If you are planning to visit the small creeks around the island you should rent a little boat, but be careful for the Meltemi wind as when it blows the sea can become very rough. If you are planning to rent a small boat we recommend the southern coast of the island where you will be a bit more protected from the strong winds.
Moving around Anafi by bus
There is an efficient bus line that connects that connects the island's Chora with the port. The service is offered by the council of Anafi abd during the summer there is even another bus that will take you from the Chora to the monastery of Agio Anargyroi and to the beaches of Klissidi and Megalos Roukounas.
In Anafi you won't find any airports. The only way to reach this tiny island in the Aegean sea is via sea. You can choose between ferries or hydrofoils to reach it. There are many options to choose from if you are landing in Athens or Santorini. From there with a ferry you can reach Anafi.
Reaching Anafi from Athens
You can land in Athens' airport before reaching the city's port (Piraeus) and taking a ferry from there. The journey lasts about 10 hours and wilo give you the chance to observe many islands in the Cyclades before reaching Anafi. Unfortunately the arrival is usually early in the morning or late at night and during the summer the ferries run 3 times a week (during winter only twice a week).
Reaching Anafi from Santorini
You can also take a ferry from Santorini where there are ferries that travel to Anafi on a daily basis. After having landed you will reach Santorini's port (it is advised to organize or arrange the transportation from the airport to the port before leaving as it may take you a while finding a taxi and miss the ferry) and from there set sail for Anafi. Also on Santorini the arrival times are often late at night or very early in the morning. For this reason you may want to check the time table in advance and book a place where to spend the night in Santorini before heading to the port in the morning. There is also a practical place where to leave your luggage for a few hours while visiting the beauties of Oia and Thira. If while you are there you want to visit the chora remember that there is a bus line connected to both Agios nikolaos and the city's port. Our suggestion is to check in advance the timetables of the busses to be able to move around Santorini without any hassles. Remember to check in advance the arrival time before leaving for Anafi as otherwise you may not be able to find a lift for your accommodation. From Anafi you can also reach other islands like Paros, Naxos, Ios, Sikinos and Folegandros, Karpathos and Crete. 
If you've decided to spend a vacation in Anafi it is important that you choose from early on the place where you are going to stay. This is because there aren't many hotels and resorts to choose from when visiting the island. The risk is to not be able to find a place where to stay or end up paying extra money, especially during high season.
Where to spend the night in Anafi
Given the small size of the island you will have the chance to choose if spending the night in a hotel, apartment or studios before you leave as the choice is fairly limited.
There are three areas that you can choose from when looking for a place in Anafi:
•By the sea: You can find apartments or hotels in Klissidi beach near the port. A good option if you are looking for a vacation completely centered on the sea
•Near the Chora: If you are looking for the real Greek atmosphere you can decide to book your stay in the island's Chora and its beautiful narrow alleys. There are also many attractions and things to see in this part of the island that is completely covered in coloured rocks and other decorations in Cycladic style.
•Isolated houses: You can also decide to rent one of the many apartments or studios that are spread throughout the island. A great solution if you are looking for a relaxing and quiet holiday surrounded by breathtaking views of the Aegean sea and landscapes.
Apartments and studios rented by the the locals
It is very easy to find an apartment, single rooms or studios if you ask one of the locals. This is the best option if you really want to take part in the everyday life and atmosphere of Anafi. The locals opitality will certainly help you appreciate this island even more.
Hotels in Anafi
In Klisidi beach there are also different hotels that just like many apartments cost less compared to other islands of the Cyclades. Also the Chora has many places and options to choose from.