Faster connection
Plane and Ferry
Connections
Plane and Ferry
Tourist presence





Nightlife under 30





Nightlife over 30





Points of interest
Tholoi, Agios Georgios
Activity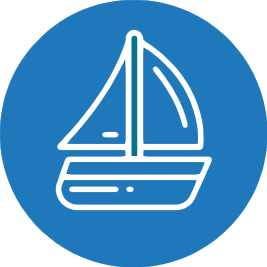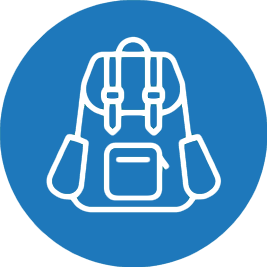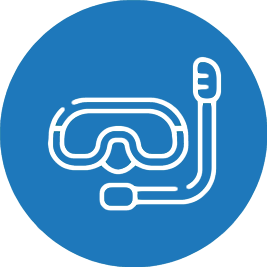 Holiday type
Sea and Relax
Agathonissi is an island located at the northernmost point of the Dodecanese, it confines on the southern part with Patmos and with Samos on the northern part. It only has three villages and it is scarcely populated.
This tiny paradise is perfect for those tourists who are seeking for a quiet place with delicious food, beautiful beaches and long walks by the shore. Agathonissi's port is located in Agios Georgios, less than two kilometres from the center of Megalo Horio. 
Ferries and and catamarans are very frequent during the summer period and they are all connected to Patmos, Lipsi, Samos, Kos, Arki and Kalymnos.
Why choose Agathonissi?
Agathonissi may not be the ideal place for families but it certainly is a great island for tourists looking for adventures and a relaxing spot. The coasts of the island are very irregular and because of this there are many hidden spots and beaches to enjoy in complete freedom. The vegetation isn't very abundant and lush.
Water supplies arrive on ship and often there isn't enough water during droughts in summer. There aren't any places where to go shopping exept from a few small shops for essentials. 
Megalo Horio is about 1,5 km from the island's port and there is a path that leads to some beautiful spots where you will be able to appreciate a wonderful view. During summer there are different events and celebrations on the island, the three main ones are: Agiou Panteleimonos on the 26th of July, Sotiros and Panagias on the 6th and 22nd of August.
During these events you will be able to see typical food, music and dances. 
On this island people still celebrate a ritual called "Klidonas" where the contestants need to jump a fire to symbolically burn their sins. The village of Agios Georgios is the main inhabited area, here you will find the typical Greek white houses and a few taverns.
Mikro Horo is the last village on the island and around it you will find some magical and hidden beaches. A little paradise in the Dodecanese.
Most of the Dodecanese island's beaches are mainly covered in pebbles and very small. There are many coves around the coast but unfortunately you won't find any long and sandy beaches similar to those in Rhodes. The first beach that you will meet is the one arriving from the port. Like for most of the island's beaches there is an almost surreal peace and quietness. Here are the most interesting beaches:
Gaidouravlako beach
Carrying on a few km after Spilia you will meet Gaidouravlako beach, a small and hidden bay with no services and big pebbles.
Megalo Horio beach
The beaches near Megalo Horio (Tsangari, Tholo, Poros and Tholos Agios Nikolaos) are all located east and have big pebbles
Spilia beach
In Agios Georgios you will find a long path that after a 900 meters towards south will lead you to this quiet beach that is ideal for a relaxing swim.
The activities on Agathonissi are limited by the islands size (only 7,5 km of length) but this also means that most of it can be explored on foot. Most beaches are rather easy to reach and once there you will be able to sunbathe and relax, go for long swims or enjoy some traditional greek food.
If you love walking and aren't planning to move much on vehicles Agathonissi is the ideal destination for you. You can dedicate a day to one of the boat trips that are organized when there are plenty of tourists on the island (not all year round).
During the trip, that usually lasts a day, besides having a delicious lunch on board you will also have the chance to explore the island's coasts and visiting the small uninhabited islands located in front of the coast.
The Tholos of Agathonisi
The Tholos (domes) of Agathonisi is located in the eastern part of the island. They are great arch structures that date back to the XI century. The Tholos were used to store food and according to the legend there is a great cave under the ground that connects one part of the island to another.
The church of Agios Georgios
Agios Georgios is a beautiful white and blue church with a tower bell located above Agios Georgios bay. The church offers a wonderful view on the surrounding landscape.
How to move around Agathonissi? Easy. On foot or via sea. Boats travel from Agios Georgios and from there you will find two roads that take you to Megalo Horio and Mikro Horio, located in two opposite points.
On the island there aren't any car or scooter rentals, so the only way to move around is to move on foot. There are smaller boats used as taxi boats that are usually used for taking tourists to visit the most inaccessible parts of the island.
Agathonissi does not have an airport so before planning your vacation on this island you should check in advance which of the nearby islands you are going to be landing on. For example there are the islands of Samos, Rhodes and Kos that all have small airports.
The closest one is Samos, at only an hour distance from Agathonissi, while the cheapest option is to travel via from Kos.
Reaching Agathonissi from Samos
Once you arrive in Samos airport you can easily reach the port by taking a bus or taxi (the port is only 3 km from the airport and can be reached in 10 minutes) to reach Agathonissi. The port in Samos from where the ferries for Agathonissi leave is called Pythagorio.
It is essential to check beforehand that there are flights to Samos from your usual airport of departure, as there are relatively few direct international flights to the island. For the timetables of Samos-Agathonissi ferries, refer to our ferry booking section. The ferry costs €8,00 and the crossing takes one hour.
Reaching Agathonissi from Kos
Kos offers the most possibilities for reaching Agathonissi, as in the summer period there are direct flights from all European countries and it much easier to find direct flights to here than to Samos. Once landed on Kos, the journey from the airport to the port of Kos takes around 30 minutes. From here the ferry crossing to Agathonissi takes 2 hours 20 minutes and costs €30.
Reaching Agathonissi from Rhodes
Rhodes also has a good selection of international flights, but the crossing from the port of Rhodes to Agathonissi takes approximately 5 hours and costs €50. If your flight arrives on Rhodes in the morning and your ferry leaves much later in the day, we strongly recommend leaving one's luggage at the left-luggage office and visiting the attractive town of Rhodes.
Accommodations and hotels in Agathonissi. The island isn't particularly big or crowded and also the offer is limited so you will have to book in advance, especially during high season, when the number of tourists increase.
Where to stay in Agathonissi
In Agathonissi there are many accommodations and apartments spread throughout the island, especially in Agios Georgios and Megalo Horio. On the island you won't find many hotels and resorts as most of the local people rent their own houses and turn them in B&Bs, apartments and studios that can be rented.