Faster connection
Plane and Ferry
Connections
Plane and Ferry
Healthcare
Emergency medical service
Tourist presence





Nightlife under 30





Nightlife over 30





Points of interest
Agora, Ancient Theater, Alyki Archaeological Site, Archaeological Museum, Archangel Michael Museum, Theologos Village, Evraiokastro Archaeological Site
Activity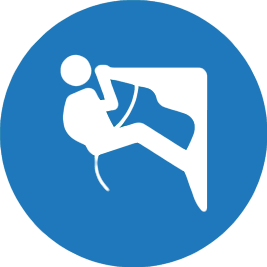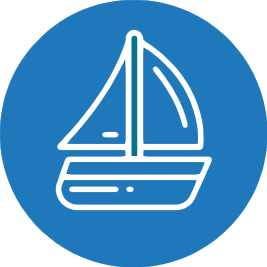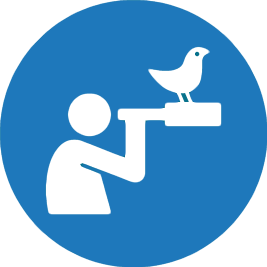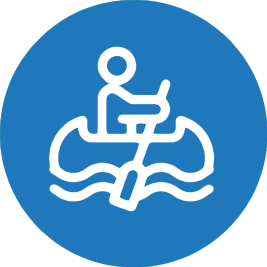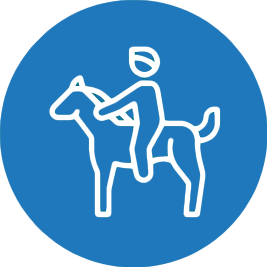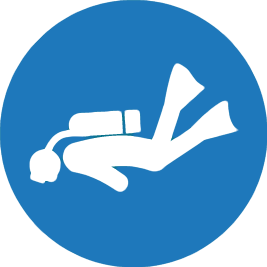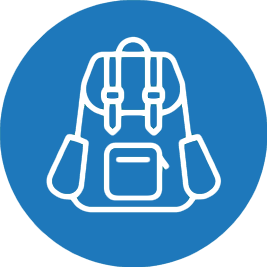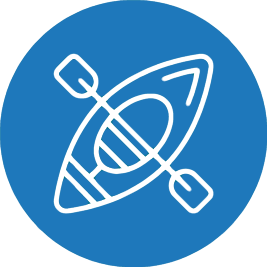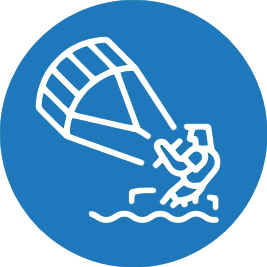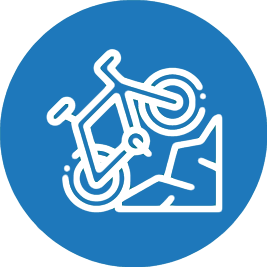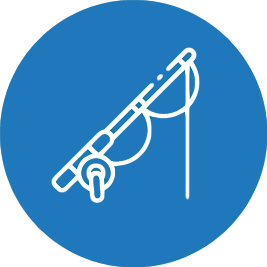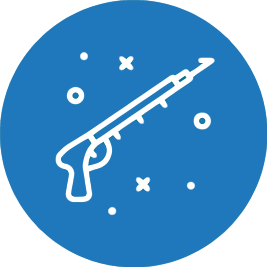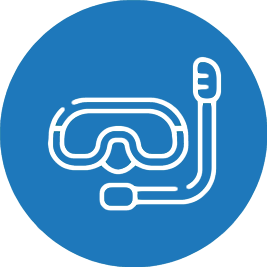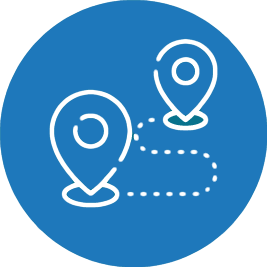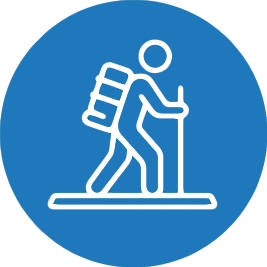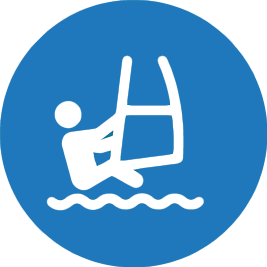 Holiday type
Family holiday, Romantic trip
The island of Thassos, also known as Thasos, is the northernmost Greek island in the Aegean sea. It is very close to Macedonia and it has a completely different atmosphere compared to the other islands nearby. It is also called "emerald island" because of it's thick vegetation that on the eastern coast comes down almost to the sea. A magical island to explore and discover.
Thassos hasn't got any airports and can be easily reached within one hour from the ports of Kavala and Keramoti in the north of Greece. From Kavala there are only ferries that carry people without vehicles. There are also "Aneth" and "NEC" ferries that give you the chance to travel with a vehicle and are available almost on a daily basis (according to the time of the year). Reaching Keramoti from Kavala's airport (KVA)
Why choose Thassos?
Thassos is a unique island to visit as it is a lot different from other islands in the Cyclades and the Dodecanese. On the island's coasts there are many tourists while if you decide to stay in the central and western areas you will find a wild and lush landscape where time seems to have stopped and where you will only find goats and sheep.
Thassos' main city is called Limenas. This town is inhabited all year-round and it is full of shops, taverns and archeological sites. From the town you can take a path that after a 5 minutes walk will take you to St. Apostles chapel, from where you will admire one of the island's nicest views.
In Thassos you can choose between staying in hotels, apartments or studios and visiting the nearby villages, taking long walks around the island's hidden paths or if you want to practice any watersport. Thassos is also rather accessible and does not require a high budget. There are many accommodations to choose from like hotels, apartments and even single rooms. There are also swimming pools and bars spread across the island and even luxurious restaurants.
Last but not least there is also the annual festival of Kavala-Thassos during which many concerts and shows are displayed.
The beaches on Thassos are mostly located on the eastern and western coasts. The western coast is more touristy while the eastern one is considered wilder and not as crowded since they don't offer as many services to the tourists that visit it and because it is a lot wilder and covered by a lush vegetation. Both the beaches have crystal clear waters with an emerald colour that makes these beaches even more special.
Green and blue beaches
The island of Thassos is famous for its beaches that often take on the green color, thanks to the presence of lush vegetation. The sandy beaches are very beautiful but especially the pebble ones, almost all deriving from the white whiteness of the marble present on the island.
Aliki beach
Aliki is a lively touristic locality in the south of Thassos, here there are two small beaches next to each other that get their names from the nearby village. The fact of having white sand, crystal clear waters and shallow seabed that become deeper after many meters make it a very touristic destination. There are many different services besides some restaurants for the tourists that visit it. The first beach is bigger than the second one but both of them are wonderful.
Aspas beach
This sandy beach is located near the village of Skala Marion, it isn't very well known and for this reason it is still rather unknown and uncontaminated. The result is a wonderful beach surrounded by lush nature that will leave you astonished. The shore has an elongated shape besides a relaxing and peaceful atmosphere like not many other beaches of the island.
Astris beach
Located not far away from the village from where this beach gets its name, Astris beach has a long and steep shore created by the strong waves. The currents underwater can sometimes be fairly strong and for this reason we don't suggest visiting it if you have children with you. Apart from this it is a great destination if you like water sports and practicing many different activities. Unfortunately it can be very crowded sometimes.
Chrysi Ammoudia beach
A long beach located between the villages of Skala Panagias and Skala Potamias, south from the village of Makryammos. The beach is very long and has a seabed that becomes deeper the further away you get from the shore. The beach is well equipped and in Greek the word "Chrysi Ammoudia" means "golden sand".
Kalamaki beach
Near Astris village in the southern coast you will find Kalamaki beach. It is very isolated and surrounded by rocks and mediterranean vegetation. The beach is covered by a mix of sand and stones just like the seabed that is also covered by many flat rocks. The beach isn't equipped with anything so we suggest to bring with you plenty of water and stuff to eat. A great place if you are looking for peace and quietness!
Kinira beach
Despite not being very touristy and being covered in pebbles this beach still has a wonderful emerald coloured sea that can be enjoyed by someone that really enjoys spending a lot of time in the water. We suggest you to visit the small island of Nisida Kinira (where you will also find a hotel). The water is warm, the colours are wonderful and if you like snorkeling or diving the coast around the beach is full of colourful fish.
Livadi beach
Located beneath Moni Archangeli Michaelis convent this beach is definitely very peaceful and isolated. Here the shore is made of a mix of pebbles and sand besides being surrounded by tall mountains and crystal clear waters. It is also the ideal place if you are looking for a place to go camping and spend the night. The sky full of stars that can be admired from here is fantastic and offers some magical moments to who visits it.
Makriamos beach
Being very close to Thassos it is one of the most visited and crowded beaches of the island. A long beach that as the Greekl name suggests is covered in pebbles and sand. The vegetation that surrounds this island is very dense and matches perfectly with the green shade of the sea. There are also many places where to get something to eat and drink after having spent a day swimming or just relaxing in this paradise.
Metallia beach
This particular beach is located beneath a villa near the village of Limenaria, almost in the southern coast. The beach's sand is very fine with a golden colour. The seabed gets deeper after many meters and for this reason it is the ideal destination if you have kids or if you just want to relax in these wonderful crystal clear waters. There aren't any trees to protect you from the hot sun but there are many beach umbrellas that can be rented. In the ebackground you will notice an abandoned factory besides a new one.
Palio Limani beach
This small beach is located near Thassos and it is the ideal destination for a family vacation. The shore is covered in sand just like the seabed (that is also very shallow). There is also a tavern nearby that during high season is almost always crowded.
Papalimani beach
There are many different beaches near the city of Thassos. Papalimani is one of these and it is located at 1 km from Thassos. The shore covered in sand and the crystal clear waters will make you want to stay here all day. It isn't very crowded luckily but for this reason it also isn't equipped with anything a tourist may need.
Paradise beach
This beach is located in the eastern part of the island and can only be reached through a path that goes from the village of Kinyra through the woods before leading you to the beach. A real paradise with tall trees that surround the beach and offer some shade during the hottest months. The shore is very wide and covered in sand with a very shallow and soft seabed that is perfect for families. In a part divided from the main beach by some large boulders there is also an area for nudists.
Pefkari beach
Near the village of Pefkari there are two beaches close to each other. The first one has a sandy shore and a few pebbles. The second one is full of bigger stones that are usually flat and perfect for swimming and diving. Both the beaches are protected by pine trees that create a wonderful contrast with the blue waters. There are also many bars, restaurants and centers where to rent the equipment for practicing water sports.
Potos beach
A beautiful beach that starts from the center of Potos village and carries on towards Thassos coast for about 2 km. The shore is covered with fine golden sand and the waters are crystal clear with a different shade according to the hour of the day. The ideal place to spend a day swimming and relaxing under one of the beach umbrellas that you can rent here.
Saliara beach (Marble beach)
At a few km from Limenas you will find a steep road that after following a path in the forest you will find this beautiful beach that gets the name "marble beach" for the presence of marble pits around the area. The beach is usually very crowded with many sunbeds that cover almost completely the white sand, the sea is crystal clear and the colour can go from a bright blue to an almost pale white for the presence of marble dust in the air. A truly amazing beach that is definitely worth visiting. During the high season we suggest you to go there very early in the morning or you may not find a place.
Skala Rachoni beach
The beach is at about 11 km west from the center of Thassos. It gets its name from the nearby village and it is well equipped besides being very nice. The beach is covered with fine golden sand and surrounded by a lush vegetation. Around it there are also some nice smaller beaches!
Skala Prinou beach
This beach gets its name from the village nearby, there is a small port from where the ferries leave for Kavala (Calcidica). The beach is covered with golden fine sand and there are many palm trees nearby that offer some cover after having swam for hours in these crystal clear waters. Well equipped for tourists.
Skala Sotiras beach
Very close to Skala Prinou, this beach has a shallow seabed covered in sand that is perfect if you are planning a family holiday. The beach is also equipped with anything you may need during your stay.
Skala Kallirachi beach
Located near a village from where it gets its name, this beach is rather narrow and surrounded by tall trees. Here children can swim and play in complete safety as the seabed is extremely shallow for many many meters but unfortunately there aren't any structures that offer any service.
A vacation in Thassos means magnificent beaches, fun activities and beautiful waters that attract many tourists each year. But not many people realize that Thassos is more than just a summer destination. Thassos offers you the unique possibility to see some truly wonderful landscapes that make this island really special and beautiful. Here are some of the activities you can do in Thassos:
The archeological museum of Thassos
Founded in 1934, this big and spacious building has many archeological finds displayed. There is also an external backyard that is full of statues and other antique objects. The most important object of the collection is a sculpture dating back to the VI century that shows a young man carrying a ram on his shoulder. It was found on the island in 1911 and is about 3,5 meters high. Some of the oldest objects date back to the paleolithic and include objects that were used in an ocher mine located near Limenaria.
Archangelos monastery
Located on a cliff between Aliki and Giola, this is one of the island's most important monasteries (even if it actually is a nun convent). It looks spectacular when seen from far away and offers a magnificent view of Mount Athos. No one knows exactly when it dates back to but there are some documents that suggest it was built in 1287 even if most of the buildings surrounding it actually date to the XVIII century. The most important object that you will find there is a nail that according to the legend was one of the ones used to crucify Jesus Christ.
Excursions and trekking in Thassos
Since Thassos is known as the emerald island we suggest you explore the island's trekking routes that will take you through the beautiful forests.Some routes will also lead you to the small villages located in the island's center like Maries and Theologos.
In Maries village you will find a mountain monastery while in Theologos there are the remains of a wonderful medieval village surrounded by woods and the typical white houses. Another route to take is called "poem's path", this route will lead you to Kallirahi after a 800 meter walk and starts from the end of the village and carries on until Metamorfosi chapel.
During the walk you will notice that there are some slabs with some phrases and poems. At the end of the path starts another path that carries on for 11 km and leads you to a panoramic point that offers a wonderful view. There is also a path that will take you to mount Ypsario, the highest peak of the island.
The path starts in the village of Potamia and carries on west, after 3 hours you will reach the top of a hill and you can even decide if to spend a night in a small tavern that you will find there. Last but not least there is a sea excursion that will take you to the small island of Panagia, located 2 km west from the port of Potos. Here you will also find the biggest colony of cormorans in the whole of Greece and for this reason there are a lot of people that each year come here for practicing some birdwatching.
Boat trips
Most boat trips leave from the island's two ports and if you take part in one of them you will have the chance to explore Thassos' coasts and the many places that you wouldn't be able to see otherwise. The waters are completely crystal clear and the beaches are fantastic. If you are lucky enough you might be able to see some dolphins during the boat trip. There is almost always a grilled meal onboard included in the price.
Mountain bike routes
Many paths besides being used for trekking are also used for mountain-biking. There are some agencies that organize bike excursions especially in the hills that are covered in plants.
Moving around Thassos? On this island you will find a hop-on/hop-off bus service. This means that if you buy a ticket for reaching a certain destination you won't need to purchase another ticket for taking a second bus. Just like in most European capitals where you often see double decker busses.
Moving around Thassos by bus
In Thassos there is a local bus line that will take you the island's main villages and most famous beaches without having to worry about renting your own vehicle. All busses stop in the town of Limenas. The busses usually run about 8 times a day. Here you can find the timetables of the busses that run on Thassos on a daily basis.
Renting a car in Thassos
If you are planning to fly to Thessaloniki before reaching Thassos you may want to consider renting your vehicle directly in the airport. Having your own vehicle is always a great option as it will give you the chance to fully enjoy the island's beauties, small villages and landscapes without having to worry about timetables and looking for bus stops. If instead you want to reach Thassos without your own vehicle you can choose to land in Kavala airport and taking a ferry directly from the nearby port.
In Limenas and Prinos you will find quite a few car rentals and you can rent your vehicle here. You can choose between cars, motorbikes and quads. Prices are usually around 30,00 €/day during high season.
How to reach Thassos? Thassos can be easily reached from Thessaloniki's airport thanks to the new motorway that was recently built and connects most of Macedonia. First of all you will have to consider where to rent a vehicle once you arrive in Thessaloniki's airport. So after landing you will be able to pick your vehicle before leaving from one of Thessaloniki's ports (Kavala and Keramoti). Unfortunately ferry tickets cannot be purchased beforehand and you will have to buy them directly in the area with the port.
Reaching Thassos from the port of Kavala
Kavala is about 170 km from the airport of Thessaloniki (you will have to take the motorway and the price for the ticket is around 2,40 €) while the ferry that takes you from Prinos' port to Thassos (the ferries run about 3-4 times a day, the journey lasts about 50 minutes and the tickets cost about 5 € per person while transporting a car will cost you around 19 €. Here you will find the timetables of the ferries. Just to remind you:
Tickets can only be purchased directly from the ports of Kavala or Prinos. There is also the possibility to land directly in kavala airport, once arrived there, you will have to reach the port of Kavala where you will find your ferry for Thassos. Always be careful to check in advance the timetables for ferries. Kavala airport can mainly be reached by taking a flight to Athens first. Direct flights are mainly available from the following countries: Germany, England, Spain, Porrtugal and Bulgaria.
Reaching Thassos from Keramoti port
The second option is to take a ferry from Keramoti to Thassos. Compared to Kavala, Keramoti is about 210 km from Thessaloniki's airport (the motorway ticket costs around 2,40 €) but the journey is shorter and ferries from there are a lot more frequent. In fact there is a ferry every 30-40 minutes. The price per person is around 3,50 € while the price for transporting a car is around 16,00 € (tickets can be purchased directly before getting on the ferry). Here you can find the ferries timetables.
Reaching Thassos by bus from Thessaloniki
There is also the option to take a plane + bus + ferry. Once you land in Thessaloniki's airport you can go to the "Macedonia Intercity bus station" in Thessaloniki city with the following busses: 78, 78A and 78N. Once there take the Ktel company bus (here the timetables) that in 2h 30m will get you to Kavala bus station, located only 600 meters from the port. Make sure the timetables combine with those both on Kavala and Thassos.
On both coasts of Thassos island you will find hotels, apartments and studios besides more camping sites than in any other Greek island, a great option if you are travelling with a large group of people or if you are planning to spend as little as possible for an accommodation. In Limenas there are mostly hotels and apartments. The two cheapest areas where to find an accommodation are the island's center and western coast. The two most expensive places are the island's two ports, Chrissi and Potamos.
Where to stay in Thassos
On the island there are also many hotels spread throughout the island's coast. There are some hotels also in the island's center but it is recommended to rent a vehicle if you are going to be staying there as otherwise it can be rather difficult to move around the island and reaching the more isolated areas.
The most common options regarding accommodations are the typical greek studios like on most other islands. These studios also give you the chance to cook your own food as there are a fridge and a kitchen. Last but not least there are also apartments and villas spread throughout the island.