Faster connection
Plane and Ferry
Connections
Plane and Ferry
Healthcare
Emergency medical service
Tourist presence





Nightlife under 30





Nightlife over 30





Points of interest
Palaiokastro, Koimiseos Tis Theotokou, Agios Nikolaos
Activity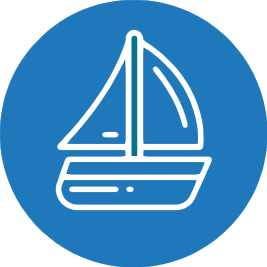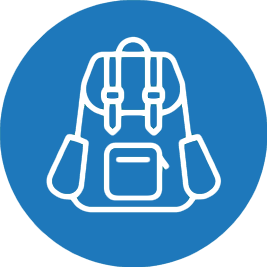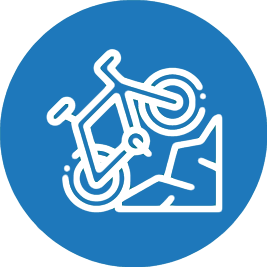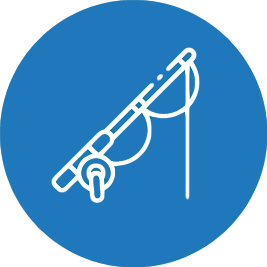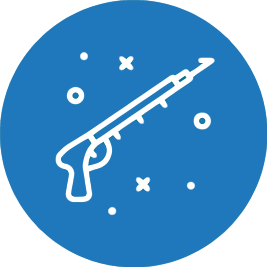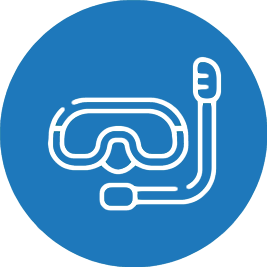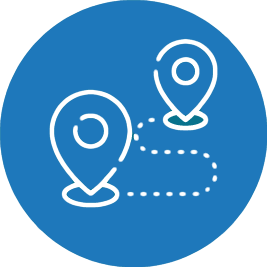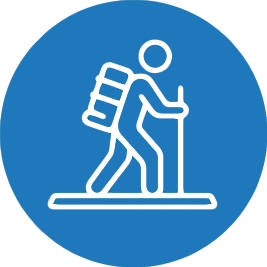 Holiday type
Romantic trip, Sea and Relax
Psara is located very close to Chios and it can only be reached by taking a ferry. All around it there are other 6 uninhabited small islands that form a quiet and peaceful archipelago. On the island there aren't any taxis or cars and people still live of fishing and boat repairs. A not very famous island that will make you discover the true Greek traditions of these small islands.
Up until the medieval times the island wasn't very populated and the few signs of civilization of the time can still be found in some of the island's archeological sites. During the 1821 revolution against the Turkish empire Psara became famous for being the place where captain Kanaris sunk a Turkish boat, to which the Turkish army answered with the "Holocaust of Psara" where almost all the island's inhabitants were killed and the village was set on fire.
The few inhabitants that survived this massacre moved to the Peloponnese before finally moving to Evois where they founded "New Psara".
As previously said Psara can only be reached by taking a ferry either from Chios or from the port of Lavrio. If you are travelling from Italy you can take a direct flight Athens, Crete or Rhodes before taking a ferry or a national flight to Chios.
Why choose Psara?
Despite being a small island with only one village there are quite a few attraction and things to see in Psara, especially if you decide to spend a few days visiting it. The village of Psara faces the southern bay and is surrounded by a hill that gives this tiny village an even more spectacular look.
The villages port is the most active area of the island and many fishermen boats and military ships can be found here all year round. Left from Psara there is Mavri Rachi, as black rock that became sadly famous for being the place from where many people decided to kill themselves during the island's holocaust in 1821.
From the top of the hill located behind the island you will find the church of Agios Nikolaos, from where you can admire a beautiful panorama on the nearby hills and on the magnificent sea. There is also an interesting monastery where still nowadays about 20 nuns live following the traditional religious rituals and taking care of the local library. When visiting Psara we also recommend you to visit the tiny island of Antipsara, located only 3 km from Psara.
This rocky island is home to one of the most beautiful beaches in the whole Mediterranean: Psili Ammos. This long and golden beach has emerald colored waters and has been declared a protected natural reservoir part of the Natura 2000 program where many species of birds, fish and other animals live!
It's amazing how many different types of beaches you will find on the small island of Psara. You will find long beaches covered in pebbles or in sand, small bays and ports. All the beaches are very natural and very few things have been modified or built near them. Here are the main beaches you will find on Psara.
Archodiki beach
Following the western coast you will find this small beach that is located in front of Daskalio cliffs. The cliff only dists at about 100 meters from the beach and you can even decide to swim there and admire the wonderful landscape of the island from a different perspective.
Kato Gialos beach
This small beach is covered in pebbles and is located near the inhabited center of Psara. It can be easily reached on foot by following the road south from the promontory of the island. Behind the beach there is a small white church dedicated to Agios Nikolaos (Saint Nikolaos) while just in front of the beach there is the uninhabited island of Antipsara. There are a few taverns on beach but it isn't equipped with anything else besides them.
Katsounis beach
A sandy beach close to the city center, it can be reached by following the road north from the promontory. The waters aren't very deep and perfect for kids. It is certainly the most crowded and equipped beach of the island, it is also very famous for the beach volleyball tournament that is held here each year.
Lakka beach
About 3 km from Psara following a path on the western coast you will find Lakka, one of the island's nicest and widest beaches. It is covered by a mix of sand and pebbles, it has two cliffs in front of it and a fine peninsula that divides it from Archontiki beach.
Lazaretta beach
Located in the eastern coast this beach is considered one of the best beaches of Psara. It is perfect if you are looking for peace on a sandy beach where to sunbathe and relax. It isn't equipped with any service but it has a free camping site.
Limnos beach
A sandy beach surrounded by crystal clear waters and that can only be reached after following a barren path. Last but not least even more south you will find the small and deserted beaches of Spitalia and Agios Georgios.
The greek islands are synonym of fun and adventure. Even though it isn't as much fun as other islands it still has many places and things to see. When you are in Psara you can be sure that you won't get bored. So here are some of the best activities you can choose from when visiting Psara.
Mavri Rachi (Palaiokastro)
This small fortress located on Psara's coast and represents the island's history. During the Greek war for independence in1820, Psara was the center of one of the war's worst battles. The entire island got destroyed by the Turkish Ottomans and many people lost their lives. This fortress represents the resistance and strength of the island's people that during that time suffered a lot. From this beautiful spot you can also admire a wonderful view of the island.
Koimiseos Tis Theotokou church
This is one of the most important and oldest churches that can be found on Psara. Inside the church there is an exposition that shows the antique objects that were once used on the island. This will help you understand what the traditional Greek lifestyle used to be like and will make appreciate this island even more.
Long walks and trekking
The territory doesn't allow the construction of big inhabited centers or to have big cultivations. Apart from this you will find many trekking and mountain bike routes. The first route starts from the black rock and reaches Agios ioannis chapel. The second route takes you to the island's arsenal located in the north-western part of Psara. The third one will lead you to Limnonaria. Last but not least there is the route that will take you to the bays of Adami and Kanalos.
Exploring the island's coasts
You can also choose to take a walk between the port and the small restaurants that serve fish. There are also some bars where to get some fresh food and drinks while looking at the wonderful sunset. This island, like Oinousses, can't be accessed with a vehicle. For this reason you can choose between renting a bike or deciding to explore the island's coast by walking.
Like a few other islands in this archipelago also Psara doesn't have any public transports. There aren't even any car rentals or agencies that rent motorbikes. If you have rented a vehicle on another island you can certainly bring it here but remember to check in advance if your contract gives you the chance do this. Otherwise you can move around on foot or hitch hiking (a common thing on this island). Last but not least you can try and ask the owners of your accommodation if they have vehicles for tourists.
How to reach Psara? Unfortunately this Greek island doesn't have an airport. The best way to reach Psara is certainly to go through Chios as there are ferries that set for Psara on a daily basis.
Reaching Psara from Athens
Psara can be easily reached by taking a ferry from Athens. Once arrived in Athens airport you will have to reach the port of Lavrio just outside Athens before taking a ferry (Nel Lines ferries) that will take you directly to Psara. From the port of Piraeus you will find "Blue Star ferries" ferries that in 9 hours will get you to Psara. Unfortunately the ferries only run about 2 or 3 times a week.
Reaching Psara from Chios island
Or you can reach Psara from Chios by ferriy (Chios has an airport for domestic flight).
Psara hasn't got many structures to choose from if you are a tourist visiting the island. Here you won't find any luxury and commodities as on other more famous Greek islands. Here we are in a small island with very few apartments so if you are planning to spend at least a night here you should book in advance a lot before leaving. Otherwise you will have to take a daily trip for at least two days from the nearby island of Chios to explore Psara. The studios in Psara, like many other Greek islands, are often a very good option.