Faster connection
Direct flight
Connections
Direct flight
Tourist presence





Nightlife under 30





Nightlife over 30





Activity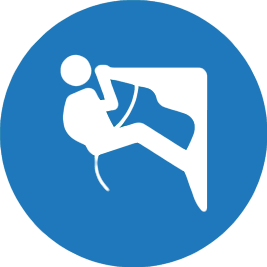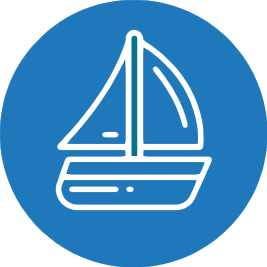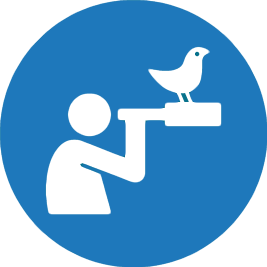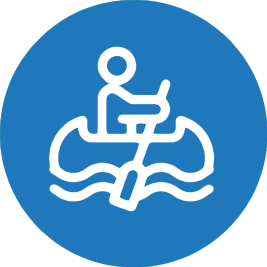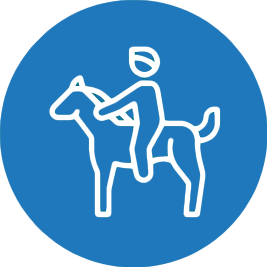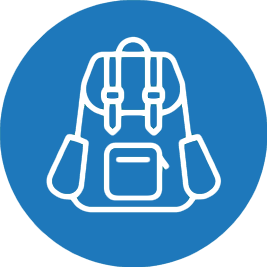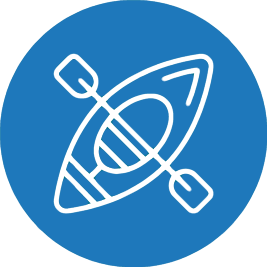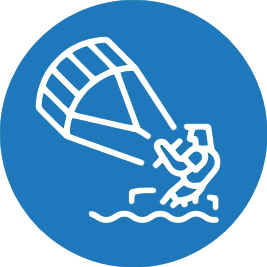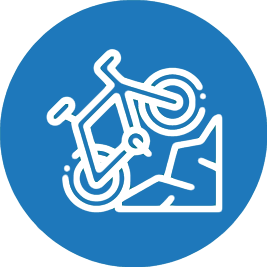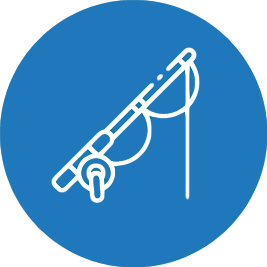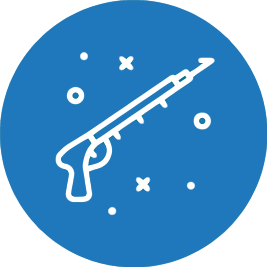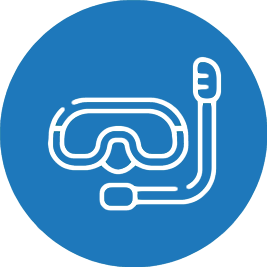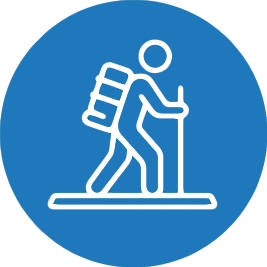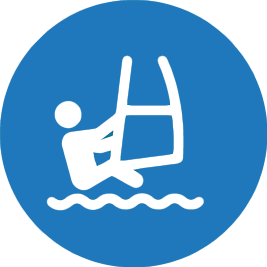 Holiday type
Family holiday, Romantic trip, Nightlife
Agios Nikolaos is one of Crete's most famous tourist localities and it is located in the island's eastern province of Lassathi. The name Agios Nikolaos comes from the st. protector of all sailors. This town on the Mirabello Bay hasn't lost it's authentic atmosphere even if there are many tourists that regularly visit the island. It is a very lively center and the blue sea besides the many beaches and pubs make it an excellent destination for anyone. 
Agios Nikolaos became famous in the 1960's when the film directors Walt Disney and Jules Dassin decided to choose the island as their next film's location. The two movies were: "The moon spinners" and "He who must die". Soon after Agios Nikolaos and the nearby town of Elounda became famous and many actors, models, politicians and famous people started visiting them regularly.
Agios Nikolaos is located on the main road that connects the two cities of Sitia and Chania, If you are travelling by car, they can be easily reached from any part of the island. The city's main port is connected to the port of Piraeus (in Athens) and to some islands of the Aegean sea like Santorini and Rhodes.
Probably the easiest way to reach the island is to reach the airport of Heraklion that is about 60 kilometers from Agios nikolaos. Otherwise there is also an airport 70 km away in the city of Sitia.
Both airports can be reached with public transports or by car.
Why choose Crete and Agios Nikolaos?
If you decide to visit Agios Nikolaos while on Crete you will find a touristic city that attracts many visitors all year round. This city combines peace and quietness with the typical greek nightlife made of clubs and bars. 
The town has numerous shops and boutiques that sell traditional objects like textiles, ceramics, homemade clothes and fantastic delicacies. Make sure you visit the weekly Laiki (traditional agricultural market) and try the famous local thyme honey! Agios nikolaos has numerous attractions, the most famous of which is lake Voulismeni.
This lake is actually a lagoon connected to the sea through a small creek.
Around the lake you will find many cafes and bars, the perfect place to sit and enjoy a Greek coffee or an Ouzo. Agios Nikolaos is the only town on Crete that has two distinct well known beaches with crystal clear and calm waters: Kitroplatia and Ammos.
Around Agios Nikolaos, we can find some of the most beautiful beaches in the Eastern area of Crete. Most of them are easily reached comfortably, and it is possible to spend days on non-equipped and somewhat "wild" beaches or, for lovers of sun beds and umbrellas, on equipped beaches.
Beaches aroud Agios Nikolaos in Crete
Agios Nikolaos has many beaches both in the city and in the 3-4 km around the center. This city's beaches aren't enormous but they are all very well organized. Here is a list of all the beaches in Agios Nikolaos, from north to south:
Havania beach
Havania is a wonderful sandy beach in the northern outskirts of the city, on the road for Elounda. This is an organized beach with restaurants nearby.
Ammoudi beach
Ammoudi is a small beach located in a great bay in Agios Nikolaos. It is a well equipped beach with many structures for practicing water sports. Being so small it may be crowded every so often. It is also very covered and for this reason the winds blowing from the north aren't as strong as on other beaches. Near this beach there is also Agios Nikolaos' church, famous for it's frescos.
Kitroplateia beach
Kitroplateia beach is close to the city center. From the small bridge in the city center you can take M. Sfakianakis road and reach Kitroplateia within minutes. The beach is well organized and if you are hungry there are many restaurants or taverns where to sip an ouza or a meze.
Ammos beach
Ammos beach is in the southern part of the island. Ammos in Greek means sand and here you will find many restaurants and organized structures.
Almyros beach
Out of all the beaches in this list probably the most important one is Almyros as it is the biggest and nicest beach on Crete. It is located on the southern part of the city at about 2,5 km from the center. It gets the name from the river Almyros. The beach has golden sand, a great size and it is protected by a closed bay. The water is very shallow and even small children can swim safely. The beach is equipped for water sports and a small shop sells alcohol free drinks and things to eat. There are also some small hotels and rooms nearby.
Ammoudara beach
Another lovely beach only at 4 km from Agios Nikolaos is Ammoudara beach located on the southern side of Almyros. This beach is well equipped but also very busy often especially in July and August. Around the beach you will find small taverns and hotels where you can spend the night.
Agios Nikolaos can be divided into three main areas: the lake, the touristic port and Kitroplatia beach. So what can you do once you arrive at Agios Nikolaos? The first place to visit is lake Voulismeni, a deep lake connected to the sea by a small creek that has many cafes, restaurants and bars around its banks.
Activities for everyone
There are different cafes where you'll have the chance to listen to live music or meet friends while drinking coffee. There are also many taverns besides some luxurious restaurants. A place that is worth visiting is Kitroplatia beach with it's restaurant or cafe with a few trees and apartments, one of the few beaches in Crete located near a city center. From there you can walk to the touristic port on the other side of the city, here you'll find the sea shore and the many shops, clubs and bars around it besides the many yachts anchored nearby.
Museum
In Agios Nikolaos you'll also have the chance to do some shopping, in fact there are many places where to buy clothes, Greek objects, local cutlery and ceramic besides many types of delicacies and house objects. Then there are the museums.
The most important one is the archeological museum that is very easy to find and where you'll see a vast collection of objects that come from the eastern side of Crete (Mochols' minoic cemetery, Zakros' palace, Lato and Elounda) besides a vast collection of coins that date back 330-350 b.c. and more than 1500 vases. The museum is on Konstantinou Paleologou street and it is open from 8:30 to 19:30 (15:30 during winter; closed on Mondays).
There is also the folklore museum that is worth visiting, here you will find the local objects that have been used on the island for many years like the typical clothes, materials, old pictures, paintings, statues and a reconstruction of a traditional Cretan house. This hotel is located in front of the lake in Kondylaki 2.
Opening times from 10:00 to 14:00, closed on mondays. Last but not least there is the iris museum in a neoclassical building on the 28th street of Oktovriou that has a vast and beautiful flower collection.
Excursion and bar
On the way back on the bank of the lake you will find many boats similar to those used by Sir Francis Drakethat offer drinks on board. The port where these boats are is also the starting point for the excursion to the famous Spinalonga. You can book a boat ride or a ferry ticket at Nostos Tours on the road that takes to the port.
Getting around Agios Nikolaos is easy as the bus connects the main bus station to the port and the two main beaches in the town. There are also buses for Elounda at least every hour. An important thing to remember is that on Crete the bus service stops in every town or village even if very small. The buses (called KTEL) are cheap and very frequent especially during the summer when both the tourists and activities increase.
There are many boats that leave from Elounda, Sitia, Ierapetra and Agios Nikolaos that offer daily trips to the islands near Agios Nikolaos at a few minutes from Crete. There are taxis that will take you from Sitia, Ierapetra, Agios Nikolaos or Elounda to any part of the island since anywhere can be reached after a short time. The cost is reasonable and affordable, especially if you share the taxi with another person.
Reaching Agios Nikolaos is very easy as it is only 64 km from the airport or port of Heraklion by car or taxi. There is also a bus service that runs daily from Heraklion to Ierapetra and Sitia. The bus station is outside the city center near the hospital. From May to mid October there are also many charter flights for Heraklion and Sitia, the tickets can be booked and bought in advance for almost every flight.
A superb way to enjoy your flight to Crete is to fly to Athens before taking a ferry from the port of Piraeus (Athens' port). From there you can spend a romantic night on the ferry from Piraeus to Heraklion port. Otherwise if you want to travel in a quicker way you can take the direct flight as previously said.
To explore Crete and get to Agios Nikolaos we suggest you to rent a car. The prices are very competitive and the cars can be collected in any of the two airports on the island, Chania and Heraklion. If you prefer taking a taxi they can easily be booked directly from the port or airport.
The ports of Agios Nikolaos and Sitia are connected to the islands of Santorini and Milos.
In Agios Nikolaos there are many hotels and structures that will help you to have a great vacation. There are many options to choose from: there are hotel rooms or sweets, white cottages or luxurious resorts with beautiful private gardens. There are also some resorts with some wonderful swimming pools, private access to some beaches, elegant bedrooms, spas and golf courses.
In Agios Nikolaos you'll find many luxurious resorts and many people consider it Crete's Montecarlo. There are also many prized restaurants with wonderful views on the sea. Art hotels are the perfect place if you are looking for a peaceful vacation with private villas, delicious food and a view on the bay.
There are also some lovely places where to stay on the hills near the town. Couples can book a villa with bedroom and private terrace. There are also many special offers for couples on a honeymoon. Also in the nearby city of Elounda you can find many options for places where to spend the night.
There are villas with swimming pools and jacuzzis besides many restaurants to choose from. The best place is a structure built in a 20 acre tropical garden that has elegant and big rooms and a vast choice of restaurants. There are also two semi private beaches that can be visited during the day.