Faster connection
Plane and Ferry
Connections
Plane and Ferry
Tourist presence





Nightlife under 30





Nightlife over 30





Points of interest
Timios Stravos, Archeological site Vathy Limenari, Panagia, Agios Ioannis, Agia Sofia
Activity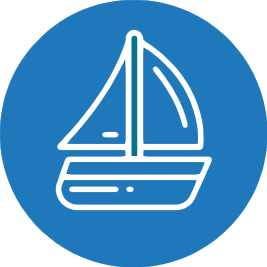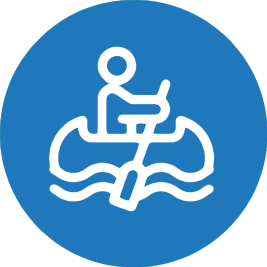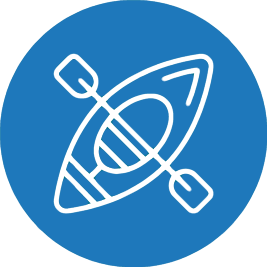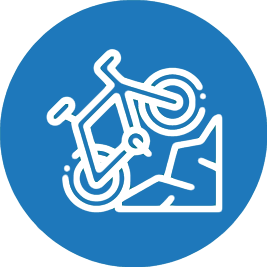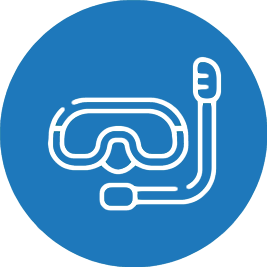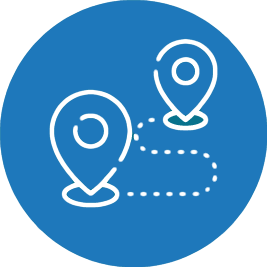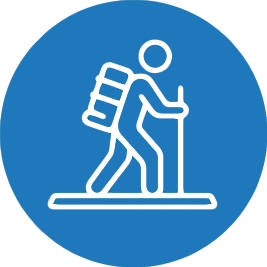 Holiday type
Romantic trip, Sea and Relax
Donoussa is the capital for people looking for a relaxing vacation in Greece and in the small Cyclades. It measures a bit more than 13 square kilometers, it can be explored completely on foot and there are only 3 villages. Nowadays, about 100 people live on it all year round and the main activities that support the local economy are fishing, agriculture and in smaller part tourism. As previously said, there are only 3 villages and very few beaches. You will almost never see any vehicles apart from the local busses.
Donoussa can be easily reached by taking a ferry to the port of Stavros, the island's most populous area. From here there are also many ferries that arrive on a daily basis from other islands of the Cyclades like Naxos, Koufonisi, Astypalea and Amorgos.
Why choose Donoussa?
Donoussa can be part of a tour of the Cyclades islands. In fact visiting as many islands as possible is always a good idea. Luckily all these islands are very close to each other and for this reason moving from one to another is very easy.
In Stavros you will find some small shops that sell local food, taverns and some apartments that are rented to tourists. There are also beautiful clean beaches that are often very crowded and visited by families.
Donoussa hasn't got many beaches to choose from compared to the other bigger islands of the Small Cyclades. The few beaches that you will find are very nice and kept very well. It isn't a very crowded island and this will give you the chance to relax without having to worry about timetables or long queues. Donoussa is one of the nicest islands of the Small Cyclades.
Another interesting fact to consider is that Donoussa doesn't import water from the mainland or other islands. Remember that the north-western part of the island, between Kalotarissa and Stavros, is completely uninhabited. This means that reaching the smaller and more hidden beaches in that area is going to be very difficult.
Donoussa has fabulous beaches that are far less crowded compared to other ones on different islands like Koufonissi. They are also a lot less crowded even during August when the other islands are usually "invaded" by tourists. Here are some of the nicest beaches of Donoussa:
Kalotaritissa beach
A small beach covered in pebbles where to relax and enjoy the sound of the sea without being completely isolated. It can be easily reached thanks to the bus that goes around the island during the summer. There are also a tavern besides some houses nearby.
Kedros beach
Near the small port of Stavros you will find two very nice beaches called Kedros. This is the most famous beach of the island thanks to the sandy shore and to the fact that it is so close to the nearby city center (15 minutes walk). There is a tavern that serves delicious traditional Greek food and even has a camping site nearby. On this small and isolated island there are also many places for nudists and Kedros beach is one of them.
Livadi beach
This beach is located at the bottom of Mersini village and it can be quite difficult to reach because of a very steep road that divides the beach from the tavern. The beach is famous for being a destination for nudists and for its sandy shore that isn't equipped with anything and will ensure you maximum peace.
Stavros beach
On this well equipped sandy beach you will mostly find local tourists or families with kids. Near the shore there are some trees that will help you to avoid the sun during the hottest hours of the day. Near the port there are also many taverns and bars where to get something to eat or drink.
The activities to choose from when visiting Donoussa all include the sea. The island's size makes it perfect for walking around the different beaches and exploring the coasts on foot. The relaxing and peaceful atmosphere makes it a perfect destination for someone looking for a quiet vacation.
Tour of Donoussa
There are many different agencies that organize a tour of the island. Taking part in one will give you the chance to see some places that are difficult to access on land and other places that are mostly known to the locals. There are also many small creeks with turquoise waters that can be only be accessed by boat.
Tour of the small Cyclades
From Donoussa you can take a boat trip around the other islands of the small Cyclades. In one day you will have the chance to see Schinoussa, Koufonissi and Ikaria and decide if visiting them all or spending a day on one of them. Our suggestion is to visit one a day as during the trips you will see many hidden parts of the island. The trips often include a meat or fish barbecue onboard or one of the island's beaches.
The small churches
Don't forget to visit the churches built in classic cycladic style that are spread across the island. The most famous ones are: Timios Stravos chapel, the twin churches of Panagia or Agios Ioannis and Agia Sofia's chapel.
Archeological site
Even being very small Donoussa is famous for the archeological site of Vathy Limenari, where you will see the remains of an abandoned fortress. Most of the remains are preserved in the archeological museum of Naxos.
Moving around Donoussa? Only during high season there is a small mini bus that travels around the island reaching Donoussa's main villages and beaches. The other alternative is to walk around the island and enjoy its natural beauties and wonderful landscapes. You can also move around Donoussa by boat, all you will have to do is take a taxi boat that will take you to the beaches of kedros and Livadi. The taxi boats start in the morning and finish in the evening. Another great option is to move around the island by bike.
Like for many other islands of the small Cyclades, Donoussa doesn't have an airport. For this reason you will have to first reach Athens or Naxos before getting a ferry that will take you to Donoussa. If instead you are in another island of the Cyclades you may want to choose to visit Donoussa during a day trip and combine it with more than one island. If you choose this option we recommend choosing to land on an island with an airport as it will make everything a lot easier.
Reaching Donoussa from Athens
After you have landed in Athens airport you will have to reach the port of Piraeus where you will take a ferry that in 8 hours will cross the Aegean sea and get you to Donoussa. The price for the ferry is usually around 30 €.
Reaching Donoussa from Naxos
If you choose to reach Naxos directly by plane you will also be able to take a direct ferry to reach Donoussa. We recommend that you book a transfer or taxi before leaving as they can sometimes be difficult to find, especially during high season.
Apartments and hotels in Donoussa can sometimes be difficult to find or book as they are almost all managed by families and can be difficult to contact. There aren't very many structures to choose from so if you want to spend a vacation in Donoussa you should book way in advance as they can usually be very crowded.
Where to spend the night in Donoussa
Since the island is very small and tourism isn't the main income for the moment (it will probably be so in a few years) there aren't that many places to choose from. There are some apartments in the small port of Stavros. There are also a few camping sites near the beaches of Kedros and Ammoudi.
Remember to book the place where you are going to stay in advance especially if you are going there in July or August. Donoussa isn't an island with luxurious resorts and villas. On the island there aren't even any hotels so if you are looking for a relaxing holiday full of comforts this isn't the right island for you.
In the last few years the situation is starting to change a bit and probably within the next five or ten years the island will be provided with every comfort just like most other islands in the Aegean sea.