Tourist presence





Nightlife under 30





Nightlife over 30





Points of interest
Rocca Palamidi, Akronauplía, Bourtzi, Akronauplía, Acropolis of Tiryns, War Museum
Activity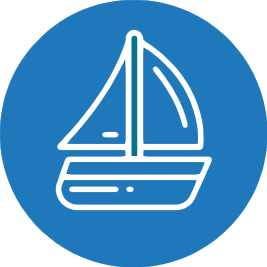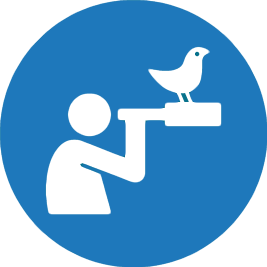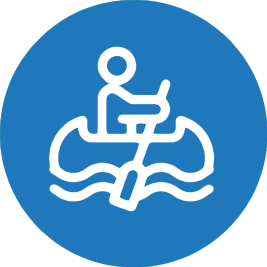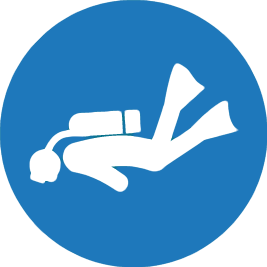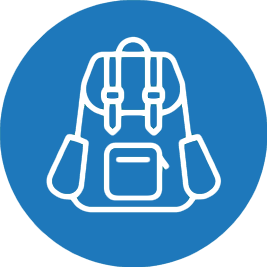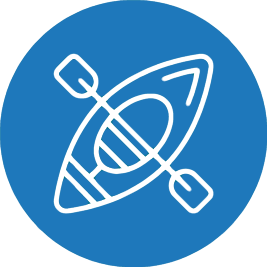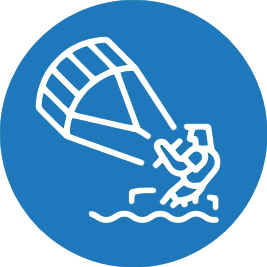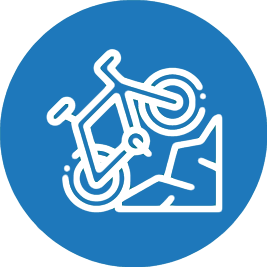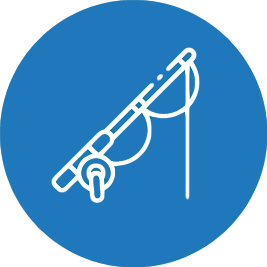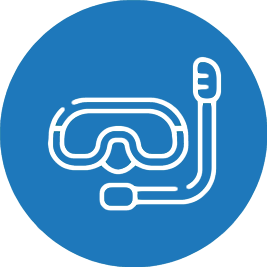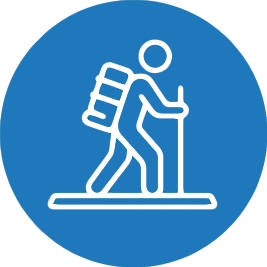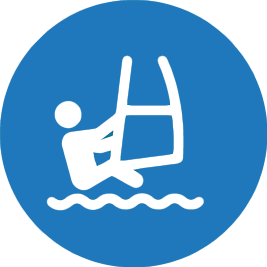 Holiday type
Family holiday, Romantic trip, Sea and Relax
Overlooking the Argolic Gulf, 12 km southeast of Argo, Nafplio (in Italian Nafplio), boasts a breathtaking position on a small harbor dominated by the Palamede Fortress. The town is enhanced by graceful winding lanes, elegant Venetian-style buildings, neoclassical buildings and museums of great interest, which are flanked by picturesque cafes with outdoor tables, elegant boutiques and a wide choice of comfortable hotels and guesthouses, often too crowded in high season.
Nafplio in its history has always been appreciated for its strategic position , to the point of requiring the presence of three fortifications . The mighty and already mentioned Palamede Fortress , the smaller Akronafplia and the tiny Bourtzi , perched on an island located west of the old city .
Why choose to visit Nafplio
Nafplio is convenient to reach since it is less than two hours by car from Athens. The beautiful old city is full of narrow alleys and streets, steep stairs, taverns serving delicious Greek cuisine, lively bars, clubs and cafes, a delightful promenade and enough places to fill a week or two .
But perhaps the best is to stay in this wonderful city, watch the sun set behind the mountains, color the bay red or relax in the central square and watch the playful children, couples, friends and families enjoying the food, wine or milkshake.
The Sintagmatos square is the center of the city. The square, truly beautiful, like a miniature of the city, reveals the individual identity and the history of Nafplio . Here you can see the parliament building, which housed the first Greek parliament. Just opposite is " Trianon ", or the Old Mosque (the oldest surviving example of Ottoman architecture in the city).
Next to it the palace of Ioannis Kapodistrias and the house of Teodoros Kolokotronis and, of course, the Archaeological Museum. A square full of life. You can sit in the square for a coffee or a drink. Here you will find every morning, as well as in the evening, a lot of vitality , since it is a lively square day and night. And from here, your beautiful walks towards the old city will begin.
The beaches in Nafplio are almost all located just outside the city. The coasts of Argolida are all very clean and picturesque with many services for tourists. The most famous beaches in Nafplio are Tolo, Kandia and Neas Kiou. This beach is extremely popular and has many fans both in the bay of Argolida and in the Argosaronic gulf. Many people prefer these beaches because they are all very easy to reach.
Archeas Asinis beach
Right next to the archeological site of Asinis and at a few meters from Tolos you will find Archea Asinis beach, this is covered in pebbles and has many fish living in its water (an excellent place for people that love scuba diving and snorkeling). It also offers many services to the tourists that visit it like beach umbrella and sunbed rental, showers for washing after a long day at the beach and even a cafeteria where to enjoy a fresh drink or a snack.
Arvinitia beach
Arvinitia beach is located next to the fortress of Akronafplia, only 10 minutes away from the main city. Despite being a small beach (only 200 meters long) it was awarded the "blue flag" award for being such a beautiful beach and not being exposed to the strong winds that can be a problem for a tourist visiting this region. It is well equipped with anything a tourist may need like beach umbrellas, sunbeds, showers, toilettes and a place where to get something to eat or to drink.
Kandia beach
Located slightly outside Nafplio you will find Kandia beach with its crystal clear waters and golden sandy beach. There are also some trees nearby that provide some cover during the hottest months of the year. The beach is very popular amongst wind-surfers and it is also well equipped with sunbeds and beach umbrella rentals, bars, parking spaces and showers.
Karathona beach
When in Nafplio you can also easily reach one of Argolida's longest beaches: Karathona. This is 5 km from the capital of the prefecture and hidden between two bays behind the Palamidi cliff. Karathona is also the local's favorite beach, it is covered in small pebbles and surrounded palm and olive trees.
Kastraki beach
Kastraki (or Paleokastro) is a beach in Argolida right under the acropolis of Assini. It is known as Mycenae's port as according to Greek mythology the Mycenaean army sailed to Troy from here. The beach is covered in sand mixed with pebbles and surrounded by crystal clear waters. Kastraki doesn't have any infrastructures and if you want to visit it you will have to bring water and food along with you.
Kondili beach
Kondili is considered one of Argolida's best beaches and it is only 17 km from Nafplio. Turquoise waters, sand and pebbles and the picturesque church of Agios Nikolaos are just some of the things you will find on this beach. Kndili is also equipped with any service a tourist may need during his/her day at the beach. This is also a popular beach amongst nudists as there are some areas that are hidden from the rest of the beach.
Irion beach
This is probably the most relaxing beach close to Argolida. Irion beach is covered by a mix of sand and pebbles and surrounded by crystal clear waters. It also offers a wonderful view of the coast and it is perfect for families as it has all the infrastructures you may need (sunbeds, beach umbrellas, bars, taverns and showers).
Myloi beach
Myloi beach is located in the northern part of the gulf of Argolida, about 10 km south from Argos. It is well equipped and has many beach umbrellas and sunbeds that you can rent besides showers and locker rooms. Nearby you will also find some bars and taverns where to get something to eat or drink.
Neas Kiou beach
Nea Kios beach is located in a village from where the beach gets its name from, 4 km from Nafplio. This is large beach covered in sand with a shallow seabed and many plants surrounding it. It is a popular place amongst surfers and people that come here looking for peace and quietness. The village is also very nice and picturesque!
Plakas Drepanou beach
Plakas Drepanou beach has crystal clear waters and it is covered in sand. It is 3 km long and there is a large boulder at about 15 meters from the coast that divides the beach into two parts. Next to the beach there are also some large hotels, camping sites, apartments, villas and the typical Greek studios. There is also a free parking place just by the beach.
Tolo Psili Ammos beach
This is Tolo's main beach and it i salso one of Nauplia's most famous spots. It has fine soft sand, crystal clear waters, many places where to rent the equipment for practicing water sports. It is perfect for families and equipped with anything a tourist may need.
Nafplio is characterized by Venetian buildings and was Greece's first capital and it is the perfect place from where to take part in a daily trip to a village or monument nearby. This large town can be reached on foot after walking a rather steep road or by car in a couple of minutes. It is located on a 216 meters high hill from where you can admire a wonderful view of the Argolic gulf. Here is a list of things to do in Nafplio:
Palamede fortress
This vast citadel can be reached on foot or by car and is located on top of a hill from where you can admire the Argolic gulf. It was built between 1711 and 1714 and it is considered a masterpiece of military architecture. In 1822 the Greek military conquered it and sent away the Turkis that were occupying it. Inside its walls you will find many independent bastions located in strategic points.
The bastions of Nafplio
The best preserved one is the bastion of Agios Andreas, that is located on top of a stairway that takes to the highest part of the city. This used to be the residence of the fortress' commander. The biggest one is Miziade bastion, located north-east. Between 1840 and 1920 this bastion was used as a prison and inside it used to be kept Theodoros Kolokotronis, the hero that fought in the independence war and was executed for treason.
This fortress has two main entrances. One of these can be accessed with a vehicle and the entrance will cost around 10 €, the second one can be accessed on foot after walking some steep stairways that will take you directly at the entrance of the castle. If you decide to walk there we recommend you walk during the first hours of the day and take plenty of water with you. The Bourtzi fortress is located on an island 600 meters west from the port of Nafplio.
It was originally built to defend the area from the constant pirate invasions, nowadays it is used as a hotel for tourists. Some decorations are identical to the Cremlin in Moscow. Both were built in the XV century by the Venetians. The boats that reach the island (cost of 4 euros for tickets) leave from the North eastern part of the island in Akti Miaouli.
Festivals and events in Nafplio
The closeness between Nafplio and Epidaurus will give you the chance to enjoy the shows held between July and August during the Epidaurus festival which is part of the larger Hellenic Festival. Nafplio also has a festival of classical music where many classical musicians gather from all over the world.
There are some international flights that reach the airport of Kalamata, from there you will have to take a taxi in order to reach Nafplio. The journey is about lasts about as long as reaching Nafplio from the airport of Athens, another valid option.
Reaching Nafplio by bus from Athens
From Athens you can take a bus to terminal A/Stathmos Kiffisos from where you will take a second bus to Nafplio. The bus number X93 leaves from El. Sala and reaches directly the airport of Venizelos in Stathmos Kiffisos, the tickets can be purchased directly at the airport from where you are leaving. The bus ride lasts about one hour and a half and the ticket usually costs around 5 €.
If you are already in Athens the bus n° 051 between Zinonos and Menandrou streets (south of omonia) will take you to Stathmos Kiffisos. Stathmos Kiffisos is an important bus terminal. Once there you will have to find a desk with written Nafplio/Argolida above it and purchase the tickets there. Busses leave every half hour from early in the morning to late in the evening.
The trip lasts between two and two and a half hours. The bus also goes through the cities of Corinth/Isthmos and Argos. Nafplio is the last place the bus reaches. The tickets cost around 13 € but if you by two tickets there is usually a discount.
Reaching Nafplio by car from Athens
If you rent a car at the airport the road to nafplio is rather easy to find. From Athens' airport you will first have to reach the highway and follow the indications for Elefsina, then follow the road for Corinth before finally reaching Nafplio. The road is usually in very good conditions except from the part of road that connects Corinth to Nafplio which is rather narrow and barren. The trip lasts about two hours.
Reaching Nafplio by ferry from Athens
There is a ferry and an express ferry from Piraeus to Ermioni and Port Heli, going through the Saronic islands. From Ermioni and Port Heli you can then take a bus for Nafplio.
There are many hotels and accommodations to choose from in Nafplio and most of these are located in the Old City. During high season you may have problems finding an accommodation but for most of the year it isn't usually very crowded (except from when there are Greek holidays: 25 March and 28 October or Easter e.g.). Then there are also some small B&B's that contrarily to hotels haven't got a reception open 24 hours but just give you the key for the entrance.
Where to spend the night in Nafplio
Near the beach you will only find one hotel that offers a wonderful view of the sea and the chance to reach the beach in literally a few minutes. The toilets and showers have been restructured recently and the rooms are simple but clean and tidy. A nice breakfast is served every morning in the main hall. Then there is a hotel in the highest part of the historical center. This hotel has some very nice rooms and some of them even have some lovely balconies from where you can enjoy the view of the old city. There is also an outdoors breakfast room/cafeteria from where you can enjoy the view while having breakfast or a coffee.
If your aim is to find an accommodation where to spend the night and also enjoy traditional Greek food in the historical center you will find a famous Inn that also has some rooms that are usually rented to tourists. In general most accommodations you will find in the old part of the city are rather small and owned by interesting and extremely kind people.
If you are looking for a cheap option there is also a hotel just 5 minutes away on foot from the old city. In the price there is also breakfast included but if you are running late no worries, there are also many bars and taverns nearby that serve food all day.
If instead you would like something more luxurious with wonderful views, homemade breakfast with a wide variety of dishes to enjoy, nicely designed rooms and extremely qualified personnel you may want to stay in the Amfitriti Palace.
Otherwise there is the Nafplia Palace which is considered one of Nafplio's most luxurious and important hotels. The nicest rooms have TVs, mini-bars, bathrooms covered in marble and balconies that offer an amazing view of the sea. The suites and most expensive rooms even include a private sitting room, private pool, and an open space dining area. There is also the room service if you may need it but it is only available in a few rooms.
Last but not least if you prefer a more natural experience like camping there is also a few camping sites around Tolo and in the south-eastern part of Nafplio.