Faster connection
Flight with stopovers
Connections
Stopovers flight
Healthcare
Emergency medical service
Tourist presence





Nightlife under 30





Nightlife over 30





Points of interest
Agios Georgios, Agios Nikolaos, Palamari, Archaeological Museum
Activity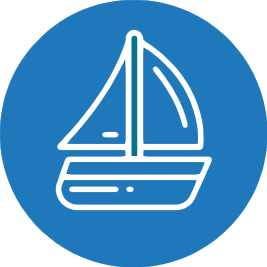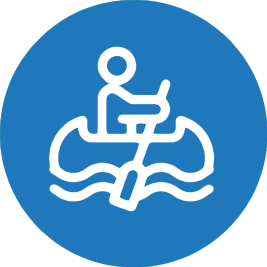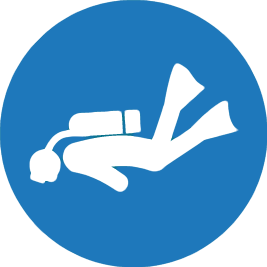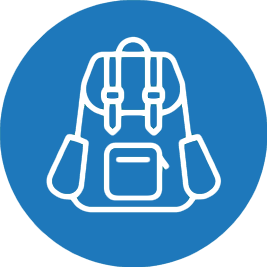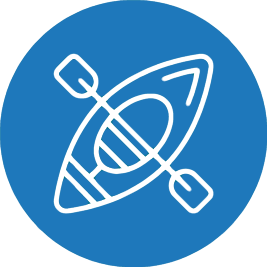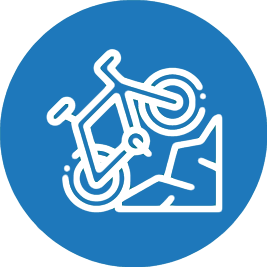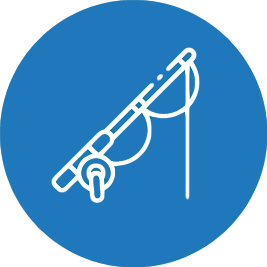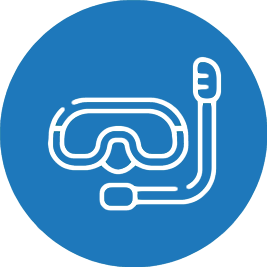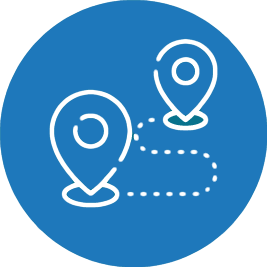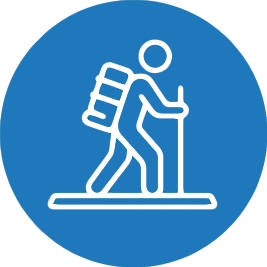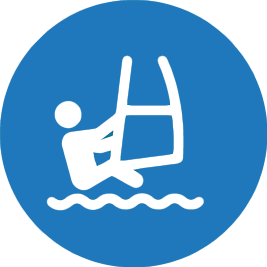 Holiday type
Family holiday, Romantic trip, Sea and Relax
Skyros is the furthermost island of the archipelago and for this reason it is rather quiet and uncontaminated. The island is a mix between the lush nature that can be found in Sporades and the barren landscapes of Cyclades. The island has a unique shape as it appears to be divided into two half. The northern area is very lush and densely inhabited like most Sporades islands.
The southern area is dryer and a lot more barren besides being almost uninhabited and having a Greek military and marine base. Skyros is also the island that according to mythology was home to Achilles during his childhood.
Skyros isn't an easy island to reach and for this reason you will have to plan well your visit (check the available ferries and timetables from the ports of Kimi in Eubea) before going there. Skyros also has a small airport besides many ferries that reach Alonissos, Skopelos, Eubea and the Sporades islands.
Why choose Skyros?
Skyros isn't very visited and not many tourists choose to go and see it. It is a valid alternative if you are looking for something unique. For example Skyros is famous for the abundance of lobsters that are sold at relatively low prices on this island that is considered rather cheap.
If you like walking there are also many paths that will help you to explore the two parts of the island (the barren southern coast and the western coast that is instead lush and covered in pine forests). There are many beaches to choose from and in the main city there are many bars and taverns where to spend a night out. Let Skyros capture you and go for a walk in the hills before enjoying a fresh drink in one of the many taverns.
Except from the southernmost point of the island the rest of Skyros is covered by beaches throughout all its coasts. The best ones are located on the western part of the island where the coast is also more protected from winds. Here are the main ones:
Agios Fokas beach
A long sandy beach with blue waters and lush vegetation located in the western coast of Skyros. It is one of the most isolated beaches and it is perfect for someone looking for peace. The chapel on the beach offers magnificent views. There is also a tavern on the beach where you will have the chance to get some food after a long swim in the transparent waters.
Agios Petros beach
This beach has a nice tavern that serves delicious homemade food to taste while relaxing and enjoying something to eat and to drink. There is a beautiful crystal clear sea and fine sand besides many services offered for tourists.
Atsitsa beach
This small beach is located near a small village from where the beach gets its name. Atsitsa is a very quiet beach surrounded by a natural scenario that is perfect for someone looking for quietness, far away from equipped beaches.
Kalamitsa beach
A long sandy beach with turquoise waters located in the western part of the island. It is one of the most famous beaches on Skyros and it is surrounded by a swamp. Near the beach you will find a nice tavern where to have some delicious Greek food. Kalamitsa gulf also offers many small beaches where to relax quietly.
Linarià, Acherounes and Pefkos beach
These three sandy beaches are all very close to each other and even though it is close to Linarià it is very clean and wide. They are also three of the most famous and crowded beaches of Skyros. Pefkos has the shape of a horseshoe while Acherounes has a very shallow seabed that is perfect for families. All the beaches are very equipped.
Molos beach
Also known as Magazia this long sandy beach has turquoise waters and it is located in the eastern coast of the island. It is also one of the most famous beaches on Skyros and offers many services like sunbeds, beach umbrellas and taverns.
Palamari beach
This small sandy beach is almost never crowded and it is located near an archaeological site. This beach is the ideal destination if you are looking for a cultural experience during your holiday. Unfortunately it doesn't offer any services a tourist may need.
Papa Houma beach
In this small sandy piece of land not far away from Skyros town you can practice nudism. This beach is located in the southern part of Magazìa beach and doesn't offer any service for tourists.
The island isn't usually very crowded and "invaded" by tourists. Here you won't find the vibrant nightlife typical of other Greek islands. All the activities to choose from when visiting Skyros are tied in with the landscapes and natural beauties of the island. Here are some of the activities you can choose from:
Excursion on Skyros island
The island has many natural beauties and there are many places to explore while trekking or walking around the island. On this island you will also have the chance to enjoy and explore the island's coasts and it's biodiversity. For example there are many species of birds that can be observed besides the iconic wild horses that since 2006 have been included in the list of Greece's protected and endangered animals.
Diving centers
One of the things you must do when visiting Skyros is certainly go diving. A truly beautfiul experience for both experts and people that have never gone diving before. In fact the diving centers have techers and all the necessary equipment for you to try this sport for the first time! The seabed has many beautfiul fish and sea creatures that you will be bale to admire. 
Horse riding in Skyros
Another great way to admire the island's beauty is to take part in a horse ride around Skyros. The horses have been bred on this island for centuries and have a size between a pony and a horse. They are all bred in the farms of Marion and Monolis. The horses can be ridden by children and very light people as they are pretty small.
Agios Georgios monastery
Reaching the monastery isn't very easy. The road for reaching it is quite barren and you will have to walk for a while before reaching it. Once you arrive there you will be able to admire this beautiful byzantine building. The monastery faces the blue Aegean sea. 
Boat tour in Skyros
There ia also the chance to take part in a boat tour thanks to which you will reach some parts of the island that you wouldn't be able to access otherwise.
Getting around Skyros? Even if the island is rather big there isn't an efficient local bus line. The busses connect Linarià to Skyros and Molos. The busses even stop in front of the airport but you may want to consider renting a taxi if you want to move around a bit more easily.
Renting a car or scooter in Skyros
If you are planning to move a lot around the island you may want to consider renting your own vehicle (you can choose between cars, motorbikes or mountain bikes) directly in Skyros city. The prices for renting a car in Skyros are around 35,00 and 47,00 €/day during high season. Vehicles can be rented without a credit card. You will probably need to leave a cash deposit before renting your vehicle.
Let's start by saying that Skyros is one of the most difficult Greek islands to reach. The quickest way to reach Skyros is certainly by taking a direct flight. The island has a small airport that receives national flights from Athens and Thessaloniki. You may be wondering why such a small island has an airport.
This is because otherwise it would be too distant from the rest of the islands and because as previously said Skopelos is place to one of the biggest military bases in the whole of Greece.
Reaching Skyros by ferry
Skyros can be reached by boat from other islands in the Sporades: Hellenic Seaways that connect Alonissos, Skiathos, Skopelos and Skyros during high season. Otherwise you can reach Skyros from the island of Eubea (port of Kymi), the ferry company is called SNE and reaches both Skopelos and Alonissos.
There are many apartments and hotels spread throughout the area. An island that has many inhabited centers and each of these offer different places where to spend the night while travelling.
Where to spend the night in Skyros
In Skyros city you will find hotels and apartments that can be rented and the same happens in the nearby city of Magazìa and Molos located near some beaches. Also Linaria has many places to choose from and being so close to the port you will have the chance to listen to some live music almost every evening.
If you are looking for a modern place where to spend your vacation in the north of the island there is one Skyros' best hotels. It has 32 rooms and a modern design that contrasts with the historical buildings and monuments spread throughout Skyros. There is also a nice pool side restaurant and a swimming pool for children.