Faster connection
Plane and Ferry
Connections
Plane and Ferry
Healthcare
Emergency medical service
Tourist presence





Nightlife under 30





Nightlife over 30





Points of interest
Zoodohos Pigi Black Cave, Episkopi Panagia Pantohara monastery
Activity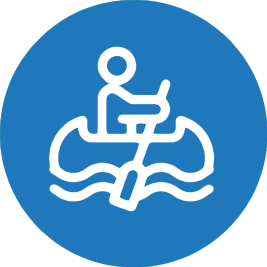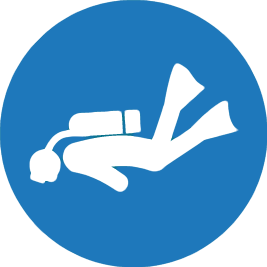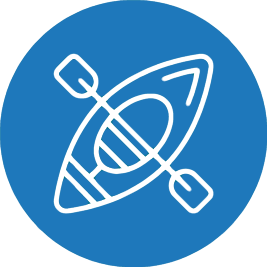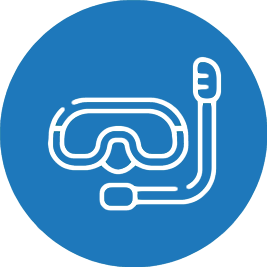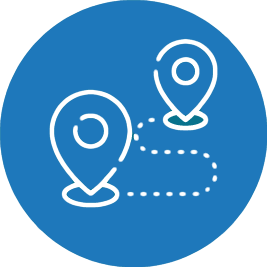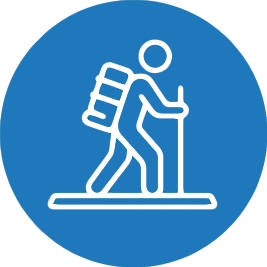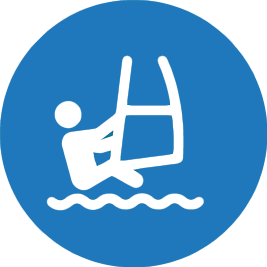 Holiday type
Romantic trip, Sea and Relax
Lush hills, small beaches and a landscape that is different from many other islands', this is what makes Sikinos special! If you are a Greek passionate you know that there aren't any "better" islands, just some that aren't as touristic as others, where you can still spend your holidays surrounded by an hellenic atmosphere.
This island isn't famous compared to the other islands in the Cyclades like Santorini or Mykonos and for this reason it is very peaceful!
Considering its position between Ios and Folegandros it is often visited during a tour of the other two islands. Even being small and with few people living on it it is well connected to many ports in the Cyclades and with the port of Piraeus (Athens).
Why choose Sikinos?
Sikinos the most unknown of the Cyclades islands and for this reason it may not be the best place for a family holiday as it isn't very touristic and equipped.
Another factor to consider is that there aren't many beaches and that parts of the island are barren and covered in rocks. But this shouldn't discourage you from visiting Sikinos!
If you like adventures and discovering new places this is the perfect island for you. The few people living here aren't used to seeing many tourist so thay may appear "surprised" to see someone around.
There aren't many apartments to rent in Sikinos, and they are almost always full so it can be quite difficult to find a place where to spend the night. The local people don't speak English so it may be a bit difficult to communicate with them. Few apartments to rent, no hotels or resorts and a few taverns … A truly unique island where instead of the nightlife you will be able to enjoy the true Greek atmosphere!
Sikinos is a very unhospitale island and for this reason there aren't very many beaches to visit. Despite this the few beaches that you will be able to visit are perfect for snorkeling and are full of marine life. There aren't many places from where to dive from as there are many hidden rocks underwater. There aren't many beaches as previously said but the few ones that you will find can be easily reached by bus. If you want to visit them all you should probably rent a car and avoid losing time waiting for a bus.
Agios Georgios beach
This small beach is located in the eastern part of the island, slightly north from Alopronia port. This golden beach is made of sand and pebbles and has some beautiful crystal clear waters. The ideal beach for someone looking for relax and quietness. Nearby there is also a small tavern where you can eat some fresh fish. The beach doesn't offer many services but it can be easily reached by car or by boat.
Livadi beach
A sandy beach with blue waters located on the eastern part of the island. It is the longest beach of Sikinos and has many chaise lounges and taverns where to eat fresh fish. Livadi is located next to the port of Alopronia.
Maltas beach
North from Sikinos there is Maltas, a beach that can be difficult to reach because of the dirt roads and distance tor each it. If you haven't rented a car you can reach the beach by boat. This small beach is very quiet and solitary so it is the ideal location for nudists.
Santorineika beach
The beach is made of two greeks and is covered in pebbles and emerald waters. It is located in the southern part of the island and you can reach it both on foot or by boat. The perfect beach if you are looking for a relaxing and quiet place where to spend the day.
Sikinos is one of the most relaxing islands of the Cyclades but besides this there are also quite a few activities to choose from, especially those related to nature and architecture. Let's see which are the island's main attractions.
The black cave
This is one of the Cyclades' biggest caves and it is located in the northern part of the island. It can be reached by following a road that is partly paved and partly barren near Zoodohos Pigi or it can be accessed by boat. By the port you will have the chance to take part to a boat trip that also visit these wonderful caves.
Byzantine museum
This museum is very interesting as the structure is in full medieval style like not many other structures in the Cyclades. Inside it you will see Byzantine paintings and different icons found near the island's church.
Zoodohos Pigi (Hrisopigi)
This monastery was built in late Byzantine style and is located in the highest point of the Kastro. In the past it used to protect the village's inhabitants from the pirates attacks.
The church of Panagia Pantohara
This is one of the nicest churches of Sikinos and also one of the best places on the island where to admire a wonderful landscapes that surround it. It is located near the path that takes you from Hora to the monastery of Zoodohos Pigi. The church represents a promise made by Elitide, one Greece's most famous poets.
Boat trip around Sikinos and other islands
There are different interesting boat trips that you can take part in! Almost all of these include a visit to the black cave, a tour of the otherwise inaccessible creeks and beaches of the island or a day trip to the nearby islands of Ios and Folegandros.
Sikinos' honey
Famous for its intense flavour, Sikinos' honey has a sweet flavour, dark colour and many beneficial properties. On the island there are many producers and everytime you find one you will have the occasion to have a taste of this delicious product.
How to move around Sikinos? The first thing to know is that there is only one bus on the island, this will be waiting for when you first arrive in the island's port and will take you to Alopronia or Chora every 30 minutes during the high season. In the port you will also find the car rental from which you will be able to hire a car, scooter or motorbike.
Bus in Sikinos
The bus runs from the Chora to the port and vice-versa according to the arrival times of the ferries. The buis also stops by the beaches of Agios Georgios and Episkopi. It doesn't run during night time and the last one runs around midnight.
Renting a scooter isn't the best option as the island has very steep roads and the car rentals tendentially hire very small scooters. There aren't any taxis on the island but there are quite a few private drivers that are just local people that during the summer have a second job as drivers.
Unfortunately Sikinos isn't part of the Greek islands that have an airport. So what are the best ways to get there? The best combination is to take a flight before taking a ferry for Sikinos. The closest airports are located in Piraeus (Athens) and Santorini.
Reaching Sikinos from Athens
Once you have landed in Athens' airport you will have to reach the port of Piraeus before taking a ferry for Sikinos. The ferry trip lasts quite a long time and the ferry stops in many other smaller islands before reaching Sikinos. For this reason it may also be a good idea to consider organizing a holiday around the different islands near Sikinos. The journey lasts 4h and 30m and costs € 65,00 or 8h and 30m for 40,00 €.
Reaching Sikinos from Santorini
Certainly the fastest ferry is the one that sets from Santorini. Remember that Santorini has an international airport so you will be able to reach it directly without having to stop in Athens. After having landed in Santorini you will have to reach the port where you will take a ferry for Sikinos. From Santorini the journey will last 2 hours and costs around 7,50 €.
Sikinos' heliport
Sikinos also has a heliport which is only used for special and urgent transports.
There aren't many accommodations and hotels in Sikinos. There are only two inhabited centers and in these you will find all the accommodations you can find in Sikinos. Both in Alopronia and kastro you will find many apartments and studios at relatively reasonable prices, most of these are located in the central part of the inhabited center that will never be noisy.
Where to stay in Sikinos
If you are looking for resorts and SPA you won't find any in Sikinos. Here it will almost feel like being guests of the local people. There are also many studios if you are looking for a cheaper solution or you want to be surrounded by an authentic greek atmosphere while resting in one of the local people's houses that are rented on the island.
Apartments in Sikinos
If you want to spend a vacation in close contact with the sea you can choose to spend your holiday in an isolated accommodation located in front of one of the beautiful beaches of Sikinos and enjoying a magnificent view of the surrounding landscape. When visiting Sikinos we suggest you rent a vehicle as it is the easiest way to move around the island as in Sikinos the bus won't be able to get you back home.