Faster connection
Direct flight
Connections
Direct flight
Tourist presence





Nightlife under 30





Nightlife over 30





Points of interest
Rethymno fortress, Monatero Preveli, Rethymno Venetian Loggia, Arkadi monastery, Ibrahim Han mosque, Neratze mosque, Rimondi fountain, Turkish baths
Activity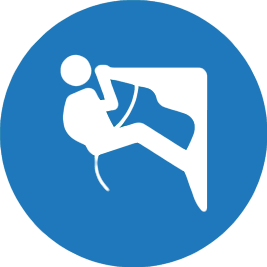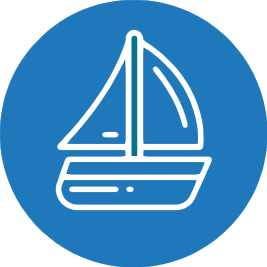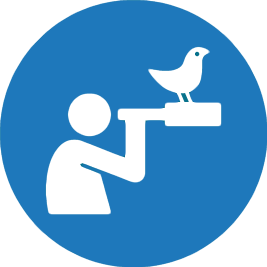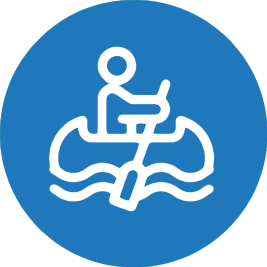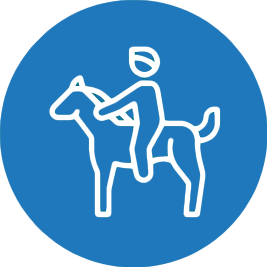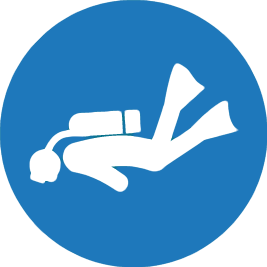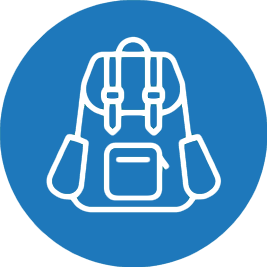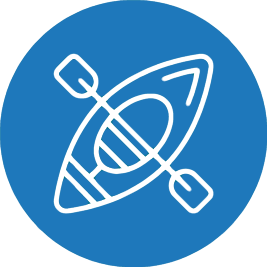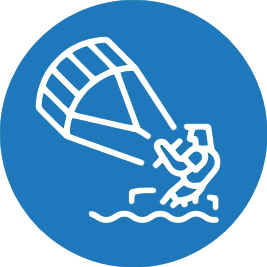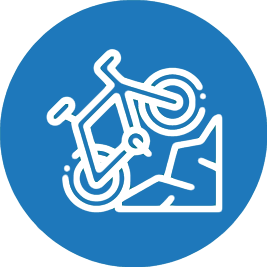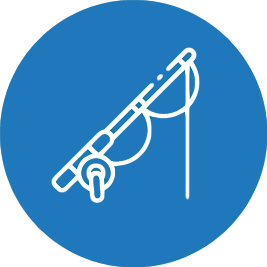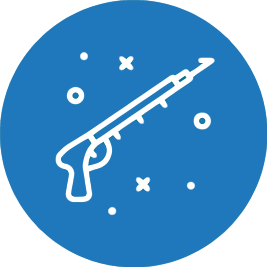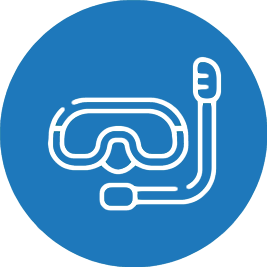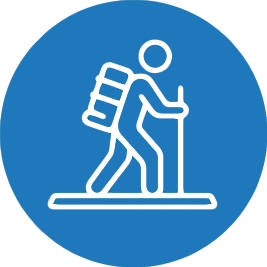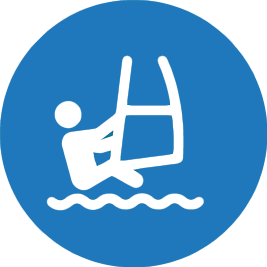 Holiday type
Family holiday, Romantic trip, Nightlife
If you decide to visit Crete you must see Rethymno. Located in the northern part of the island at 140 km west from Heraklion it is the third biggest city of the island by size and population after Heraklion and Chania. In Rethymno there is also the University of Crete where a lot of young people gather and study, making this town modern and lively.
Reaching Rethymno is very easy as it is only an hour's distance from Chania's airport and an hour and a half from Heraklion depending on which airport you arrive. You can reach the city also by renting a car or with the local bus line. If you are travelling by ship you can arrive directly from the port of Piraeus (Athens)
Why choose Crete and Rethymno?
If you decide to visit Crete island Rethymno is a very good point where to start your vacation. In this city you'll find delicious food, history and crystal clear sea. There are also many young people and there is a great nightlife. Next to the small port there is the city's most famous street: El Venizelou, that is famous for it's shops, taverns and restaurants.
Rethmyno's real beauty is the antique and traditional atmosphere that can always be found in this city, even when there are many tourists. If you want to discover all the historical beauties that this city offers all you will have to do is explore the small alleys (named "calli" by the Venetians) and buildings inside the old part of the city to learn more about the different cultures that influenced this wonderful city.
The nicest beaches in Rethymno are all outside the main city and it may take some time to reach the wonderful sandy beaches and amazing crystal clear waters. On the west part of Rethymno the sea is very clear and there are all the necessary services for having a nice vacation in Crete. On the eastern part of Rethymno the coast is extremely long, the beach runs for more than 10 kilometers and it is very crowded during the summer in certain periods. The western coast has far fewer tourists.
Rethymno city beach
Rethymno city's beach is 20 km long. It is often overcrowded during the summer months since it is the most popular beach nearby. It is very well equipped with anything a tourist might need like umbrellas, sunbeds, sport activities besides many hotels, restaurants, bars and tourist shops.
Geropotamos beach
Geropotamos beach is located 20 km east from the city of Rethymno on the national road that takes to Heraklion. Thuis small island has both sand and pebbles. The waters become deep immediately so it is the ideal place for those people that love swimming. The beach in general has very calm waters with umbrellas and restaurants that serve the traditional dishes.
Bali village beaches
The village of Bali is at about 34 km east from Rethymno in the northern coast of Crete. You can get there through the main road that takes from Rethymno to Heraklion. The village has become a famous destination for tourists over the years and there are many small spots with beautiful waters.
Preveli beach
Preveli beach is located near Preveli monastery at about 40 km from the capital of Rethymno. A wonderful beach with an exotic beauty. Crystal clear waters, the Korytaliotis river delta, the lush vegetation and the palms are just some of the things that make this place extra-special. During summer it is full of tourists that come to admire this beautiful beach.
Agios Pavlos
Agios Pavlos is 58 km from Rethymno and 50 km from the village of Agia Galini. Visit it if you wish to spend a day far away from any stress or problem. You can swim or simply sunbathe by the many rocks that can be found throughout the beach. In Saint Pavlos you will find rooms to rent, taverns and hotels.
Triopetra beach
Triopetra beach is at about 50 km south from Rethymno near San Pavlos village. The name comes three giant rocks that can be found on the coast. It is mostly visited by locals but it if you want to visit it you will find a nice and peaceful atmosphere that combines an isolated beach and some comforts as there are many restaurants and hotels in the eastern coast.
Agia Galini beaches
The village of Agia Galini is at 58 km from Rethymno and there you'll find two of the nicest beaches you will ever find. These 2 beaches are completely equipped with any service a tourist may request. There are sport centers, many hotels, taverns and bars to have fun until early in the morning.
Panormos beach
Panormos beach is about 20 km east from Rethymno in a village that takes its name from the beach. It has become very popular in the last few years and for this reason the beach offers many services.
Adele beach
Adele is a popular bay located 10 km east from Rethymno. This coast is very sandy, with a golden beach and turquoise waters that are ideal for swimming as much as you like! In the nearby village of Adele you'll find some taverns where to eat fresh fish and other traditional Greek dishes.
Rethymno is the typical Greek province that immediately fascinates whoever visits it with its Venetian and Turkish architecture. Wondering what to do in Rethymno? For example you can visit the Venetian fortress that mixes in harmony with the orthodox and catholic churches, mosques and luxurious buildings that give this city a magical atmosphere.
The old town: Venetian art
There are two main parts of the city that you can choose from. In one you will find many hotels by the beach that starts on the eastern part of the city and goes on until the coastal villages of Perivolia, Platanias, Adelianos Kambos, Pigianos Kambos, Sfakaki, Stavromenos e Skaleta and Rethymno.
The second part of the island is the one that has the most things to see and to do. The area around the port is perfect for sitting in a cafe and sipping a coffee or having lunch.
There is also the Venetian fortress that is worth visiting besides the nearby archeological museum (open everyday from 8:30 to 15:00 except from mondays) that has some interesting displays like archaic objects from the archeological sites Armeni and Monastiraki.
The folklore museum and the Raimondi Fountain
Last but not least there is Raimondi's fountain and the museum of folklore (open from monday to friday from 9:30 to 14:30. Closed on saturday and sunday) that is located in a restored Venetian building with an internal courtyard. Inside there are 8 rooms that show the traditional lifestyle and everyday objects like ceramics, photographs, maps, weapons and coins. There are over 500 objects exposed that go from the 17th to the 20th century.
The city is very well connected by a local bus line but the best way to get around Rethymno is by car, this is partly because Crete is so big and partly because with a car you will have the chance to explore the many beautiful beaches.
Rent scooter, car and Bus
Also a scooter is a valid alternative if you aren't planning to drive too much. Otherwise there are KTEL services that have an efficient bus line that can get anywhere on the island at a reasonable price. There are daily busses that connect Rethymno to Heraklion from 10:30 to 18:30. Moving around the island by car is the best solution.
There is often a long distance between one point and another. In Rethymno's prefecture there are a lot of taxi stations but especially in the most visited areas where there are more people you can also find many taxis in the central roads. There is also a radio-taxi service. The prices for the rides are all determined before leaving.
Even if it isn't easy to reach Rethymno directly there are ports and airports in many locations near this city. The ports and airports of Chania and Heraklion are the main accesses to this city. In about an hour you can reach Chania while in an hour and a half you can reach heraklion from both the airports.
You can either rent a car or travel by bus on the local bus line. If you take a ferry you can arrive there directly from the ports of Piraeus and Athens. Flights from Athens to Chania or Heraklion last about 45 minutes. There are very many busses from Chania to Heraklion and Rethymno.
There aren't any direct ferries for Rethymno. If you want to visit Rethymno via sea you must take the ferry from Chania or Heraklion, the two closest ports to Crete. There are two daily ferries from Piraeus port in Athens to Chania or Heraklion.
During summer time the port is very crowded as there are many ferries for Athens, Santorini, Mykonos, Rhodes, Karpathos and other islands in the Aegean sea. Also Heraklion airport is very popular and receives national and charter flights. Many low cost airlines fly to Heraklion.
There are plenty of hotels, resorts, small pensions, studios and places where to stay in Rethymno. The best spots are near the beach, in the Venetian city center, in the old city or next to the port. If you are having a family holiday you may prefer the eastern side of the city that is better equipped and has more comforts.
Accommodations in the historic district
If you like history you'll find an antique castle that was built and restored in different times by the Venetians and the Turks. Besides being able to sleep in a unique and old location you can also visit the archeological museum, the fortress or the old Venetian port. There is also a hotel that was built in an old Domenican convent from the XIV century.
The public spaces have marvellous rocky walls that surround a lovely courtyard where you can eat in one of the city's best restaurants. If you are willing to spend a bit more money you can get one of the 8 wonderful suites in a building from the 19th century with walls covered in stones balconies with a wonderful view.
If you decide to spend your night there you'll also be near the port that is full of nice restaurants where to try the traditional Greek cuisine.
Accommodation on the Cretan sea
If you are planning a vacation on the beach there is a luxurious resort on the beach just outside Rethymno. The resort has 69 rooms besides a swimming pool with sea water and many hydromassages. If you are planning a family vacation there are many modern and elegant hotels with a wonderful sea-view.
There is also a village-hotel in an old building in the middle of some olive trees if you are looking for a quiet and peaceful place. This village-hotel also has a lovely swimming pools, wonderful beaches and delicious restaurants that serve typical Greek dishes.