Faster connection
Flight with stopovers
Connections
Stopovers flight
Tourist presence





Nightlife under 30





Nightlife over 30





Points of interest
Kouros, Demetra's Temple, Dioniso's Temple, Panaghia Protothroni, Panagia Drosiani, Kastro
Activity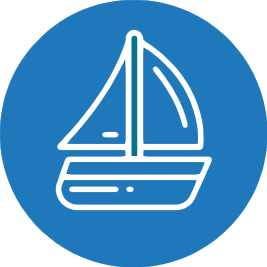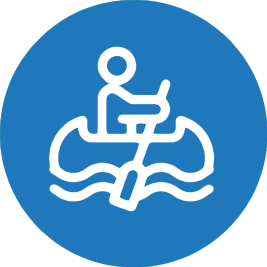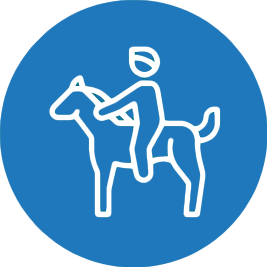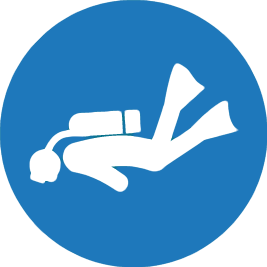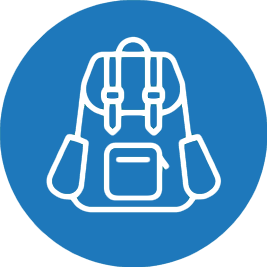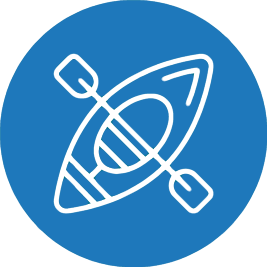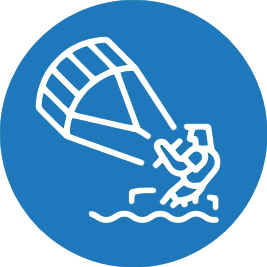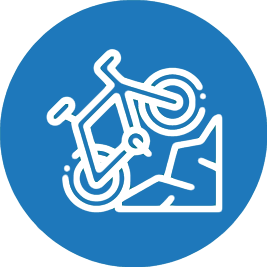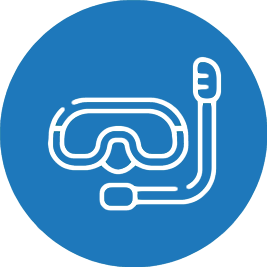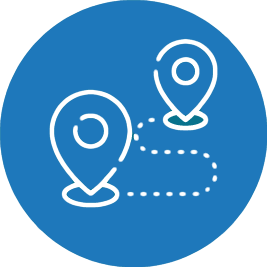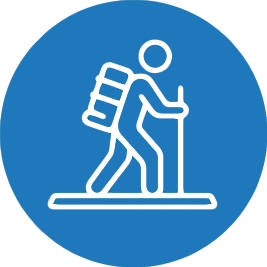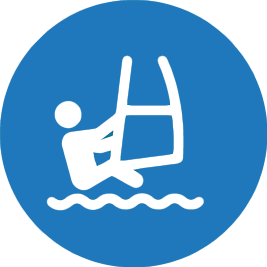 Holiday type
Family holiday, Romantic trip
Naxos is the biggest island of the Cyclades, easy to reach, perfect for families but also with some nightlife. Naxos is a must for Greek passionates and it is also the best location for someone that has never been in Greece, whatever type of holiday you are looking for Naxos can offer it: white beaches, crystal clear water, archeology, kitesurf and trekking.
When talking about Naxos it is important not to forget about Greek mythology and history as this island has always been important in Greek culture.
There are also more than 500 churches to visit (you'll probably have to choose between the a bunch of them if you wish to visit them).
An important thing to consider before planning a vacation in Naxos is that even being one of the most famous islands (after Santorini, Mykonos and Ios) it hasn't got an international airport but only a small national one where flight from Athens and other Greek cities arrive.
It is well connected with ferries to Mykonos and Santorini, where you can land without having to go through Athens or Salonicco.
Why choose naxos?
Naxos is great for all types of vacations. You will find tourists of all kind from all over the world, from small to big groups, from young people to older people and from couples to families. Naxos is a perfect destination for families with children as there are many beaches equipped for children and well organized structures to welcome numerous people.
Another important thing to keep in mind if you are going there is that it is possible to move easily around the islands with different vehicles that can be rented or with busses. The island is very big compared to the other islands in the Cyclades with its 450 kilometers and 18.000 people.
This island offers whatever someone is searching for, there are high mountains (the highest is mount Zas with a height of 1.004 meters), long paths to walk and plenty of beaches around the coast.
This island offers many quiet corners and solitary beaches that make it one of the nicest islands of the Cyclades. For what concerns the nightlife in Naxos you will have plenty of options to choose from.
If you are with your family you will be able to choose from some relaxing dinners and long walks. You will find small clubs where they play jazz music and you can try a glass of fresh Ouzo.
If you are a couple or you are there with friends during the summer season there are many options to choose from at night: Discotheques (like the Ocean Club that has excellent music and international cocktails), bars, taverns and clubs. Obviously the clubs and general nightlife can't be compared to the ones in Ios or Mykonos, that may be too much for some people!
The beaches on Naxos are one of the reasons why this island in the Cyclades is one of the most famous destinations of the world. Similar to the Caribbean beaches by size and colours you will find sandy beaches with some fine pebbles every so often. There are also many hidden beaches in naxos that you can find and explore. Here are Naxos most famous beaches:
Abrami beach
An almost completely isolated and non-equipped beach where the only shade is offered by the nearby trees that will protect you from the intense summer heat. An ideal place for someone that wants to explore and discover new places.
Agia Anna beach
La spiaggia della Chora è di certo una delle più famose e frequentate, con sabbia fine e servita con ombrelloni e lettini. Per chi volesse praticare sport acquatici, a disposizione dei principianti o di chi voglia migliorare la tecnica, c'è la scuola di surf. The beach by the Chora is certainly one of the most famous and visited ones of the island, it has fine sand and it is equipped with beach umbrellas and beds.
If you like practicing aquatic sports this is the ideal place for you. There is even a surfing school on this island.
Agios Prokopios beach
At about 5 km from the Chora there is Agios Prokopios, this beach offers taverns where to rest besides and many services for tourists like beach umbrellas to rent. The first part of the beach is more equipped than the second one that is completely free and wild.
Aliko beach
Aliko is group of beaches, some of which are completely sandy while others are covered in pebbles.
From the hill of Aliko you can see the nearby city of Paros, Iraklia and Ios. Once on the hill you will find a dirt road surrounded by nature that isn't very famous yet where to spend some relaxing time.
Amitis beach
This small beach north from the Chora is almost always empty and often hit by hard winds. A nice place to see if you are visiting the whole island or if you are looking for somewhere peaceful where to practice surf.
Apollonas beach
Like most beaches located on the eastern part of Naxos island, Apollonas beach isn't too crowded usually, and it offers many basic services like bars and sun umbrellas besides many taverns that are specialized in cooking fresh fish. The eastern part of the island is far more quieter than the western side and the beach is a mix of sand and pebbles.
Kalandos beach
The beaches on the eastern part of Naxos island are less crowded than those on the western side but they are also just as beautiful. For example there is Kalandos that is located in the southernmost part of the island and can be reached only boat or following the only road that leads to the beach. Here you won't find any touristic structures and time runs very slowly following the rhythm of the waves that arrive on the beach.
Kastraki beach
As you get further away from the Chora's port the beaches become less and less crowded but also offer less services.
If you want to enjoy some relaxing moments and peacefulness this is the right part of the island for you, here you will find white sand and a crystal clear sea. There are a few taverns in Kastraki but unfortunately there aren't any by the seaside. Keep an eye for the Meltemi wind as if it is too intense it may spoil your daily trip.
Maragas and Plaka beach
On the southernmost point of the western coast of the island you will find Marangas and Plaka beach. Two big and wide beaches that have some trees and where you will find many free areas and nudists (especially in Maragas beach). Plaka is the second beach that you will meet when visiting this part of the island and it is bigger and more equipped than the previous one with some taverns where to eat some delicious food and spend part of the day.
Mikri Vigla beach
Mikri Vigla is one of the finest and most beautiful beaches of the Aegean Sea and it is located on the south west side of Naxos. Nowadays, Mikri Vigla beach is a very popular destination because of the advantage of the two sides that allow the guests to swim and relax no matter if the wind is coming from the north or the south. There are many places where to practice windsurf, kitesurf and also many taverns and restaurants.
Moutsouna beach
A sandy beach that has become famous because nearby the beach there are some taverns that offer fresh fish, a real delicacy. Last but not least the island is covered by nature and it isn't usually very crowded.
Psili Ammos beach
A completely deserted beach surrounded by Naxos' lush and green nature where you can easily find cedar trees that almost touch the water besides many wild goats that graze freely around the island.
Pyrgaki beach
Pyrgaki beach has hilly areas, rocks and cedars that are very close to the beach besides a lovely sea that give to the surroundings an almost tropical appearance. There are some bars nearby but there aren't any directly on the beach so you can also choose to bring everything you may need from home and avoid looking around for any structures.
Naxos is a lot bigger than the other islands that are part of the Cyclades archipelago and has many activities to choose from. There are mountains to climb (the highest one is mount Zas at about 1.004 m), paths to walk, beaches throughout the coast and more than 500 churches. There are also some archeological sites and villages that are worth visiting.
Mount Zas and Zeus cave
If you love trekking and walking it may be worth visiting mount Zas, the highest peak in the Cyclades islands. The mountain is located south-east from Filoti village. If you climb up a narrow road after a few kilometers you will find Greece's biggest cave where according to greek Mythology Zeus was raised and fed by an eagle.
Inside the cave you will see many stalagmites and stalactites while outside the cave there is a small church dedicated to Zoodochos Pigi (Ζωοδόχος Πηγή) that was built during the Turkish occupation when the crystians had to come and hide in the cave.
The temples in Naxos
Both the temples of Dionisio and Demetra date back to the VI century b.c. and are built in ionian style. The temple of Dionisia is close to the site of Yria near Glinado village (Γλινάδο) in the center of the island not far away from Naxos city. The ruins on the site show how the building was modified during the years and how different architectonic styles mix.
The building is built in Roman style with a crystian church. Then there is the marvellous temple of Demetra. Located near the archeological site of Gyroula (Εκκλησία Άγιος Ιωάννης Γυρούλας) near Ano Sangri (Aνω Σαγκρί) its surrounded by some wonderful landscapes and it is very well preserved. Historians consider it an important temple especially for the architectural style in which it is built.
The square base has 5 columns in front of the main entrance that are considered an unusual feature for the temples of that time. The structure has been rebuilt and destroyed many times over the years.
The three Kouros
The three kouros are three incomplete statues that should have resembled the shape of the gods according to the old Greeks. These tallest statue is very big, mesures more than 10 meters in height and represents Dionysus. The other two statues are about 5 meters tall and represent Flerio and Menales.
Kyte surfing
In one of the most windy areas of the island you will notice some parachutes flying above the water. These are all people that are enjoying kyte surfing. On the island it is a very popular sport and there are many places where to rent all the necessary equipment.
Boat trip
The closeness to the small cyclades means that you will have the chance to take part to a boat trip around many small islands. This is a great way to find really beautiful and unique beaches and crystal clear waters. The boats usually leave from the port of Naxos and from the port of Agios Anna.
Diving and snorkeling
If you love diving and snorkeling in Naxos you will find many diving centers spread across the island. The seabed is truly beautiful and are definitely worth exploring
Byzantine churches
Here are the three most important churches on the island:
- Panagia Drosiani
- Agios Ioannis Theologos
- Panaghia Protothroni
The island is very big and it has a well-organized bus line. But be careful: the timetables aren't always accurate and they are often at weird hours. There is also the chance to rent a car or a scooter (even if given the long distance between a locations and another.
In many places you can also rent a quad. Last but not least you can also take a taxi or hire a private driver.
Moving around Naxos by bus
Most of the busses on the island leave from the port. From here you can reach almost every corner of the island. Here you can find the time table of the busses and the routes.
It is useful to check the timetables and routes in advance or as soon as you arrive at the port. The tickets cost around 2,00 € per person.
Unfortunately the busses don't run frequently, so if you decide to move around Naxos by bus you should check in advance the bus timetables and organize your trip. You can also choose to rent your own vehicle for a day or take part in a boat tour around the island.
Moving around Naxos by boat
The ferries are an excellent way to visit some of the most hidden beaches and coastal area of the island, most of them leave from the port of Agios Anna.
Renting a car in Naxos
This is the best way to move around the island in complete autonomy without having to worry about bus stops and time tables. The prices range from 35,00 €/day during low season and 45,00 €/day during high season.
The renting companies are mostly located around the island's port but there are also some in the Chora and in the main villages of Agios Anna, Agios Prokopios and Plaka. We don't recommend you rent a scooter as there is a lot of distance between the different villages on the island. Prices for renting a scooter run from 25,00 €/day during low season and 32,00 €/day during high season.
Reaching Naxos isn't very hard as it is an island with an airport that receives national flights. In fact the port is connected to the airport of Athens but not from the airports of Santorini and Mykonos. For this reason we suggest you check in advance the price of the flights from Italy to Athens and consequently the ones for Naxos.
Reaching Naxos from Athens by ferry
Otherwise if the flights from Athens to Naxos are too expensive or if there are no more flights you can always take a ferry from Athens and Naxos. Remember to check in advance the timetables in order to avoid having to sleep in the capital. The airport is well connected to the port of Piraeus (the trip lasts about 1 hour).
From there you will take a ferry that will get you to Naxos in 5 h and 20 m (the price is usually around 37,00 €). you can also choose to take a hydrofoil that will take you to Naxos in about 3 h (the price is usually around 48,00 €).
Reaching Naxos from Mykonos by ferry
Another alternative on how to reach Naxos is to land in Mykonos' international airport before taking a ferry from Mykonos that will take you to naxos in two hours. You can also choose to take a hydrofoil that will take you there in about 40 minutes. Make sure you check in advance the timetable of the ferries as moving from the port to the airport may take a bit of time (especially during high season when there aren't many taxis or private busses.
Naxos is also located in the route that runs from Mykonos to Paros. So there are many options to choose from. There are also many ferries that run from Naxos to Paros on a daily basis.
There are many apartments and hotels to choose from when visiting Naxos. Around the chora is where you are going to find most of the studios, apartments, hotels and residences where to spend the night. There are also some B&Bs and even some camping sites in the southern part of the city.
Where to spend the night in Naxos
In Naxos there are many options to choose from when it comes down to looking for a place where to spend the night. According to what type of holiday you are looking for you can choose between a relaxing and quiet holiday or exploring the island's coasts and wonderful beaches.
Hotels in Naxos
Thanks to its relatively big size there are many different hotels spread throughout the island. There are many of them around the Chora and in the isolated areas or around small villages. There is also a very nice resort in Agios Prokopios.
Studios in Naxos
There are also many studios spread throughout Naxos. The place where it is easier to find one is certainly the Chora and it is also the best place to find a place if you are looking for the island's nightlife. If you want to reach the main beaches you will still have to rent a vehicle or take one of the many local busses.
If you choose to rent a studio near the beach but outside the Chora you will have the chance to enjoy a wonderful view of the sea. If you want to rent a studio far away from one of the main inhabited areas you will probably have to rent a vehicle.
This will also give you the chance to truly enjoy the island's atmosphere, small alleys and wonderful walks. Remember that the busses run until 11 p.m. and not later if you haven't rented a vehicle.
Apartments to rent in Naxos
One of the different options that you can choose from when visiting Naxos is to rent an entire apartment. This is a particularly good solution if you are with a group of many people. In the island's central villages (E.g. Filoti) the prices tend to be slightly lower compared to other ones located closer to the more touristy areas.
Remember that if you want to visit the sea from one of these areas you will have to take a 20 minutes trip every day.