Faster connection
Direct flight
Connections
Direct flight
Tourist presence





Nightlife under 30





Nightlife over 30





Points of interest
Acheillon, Venetian fortress, Monastery Paleiokastritsa, Kanoni, Agios Spyridon, Angelokastro Castle, Perithia, Corfu Old Town (UNESCO site)
Activity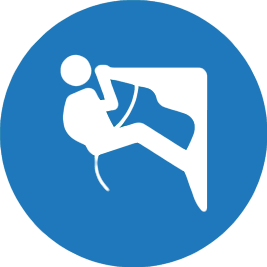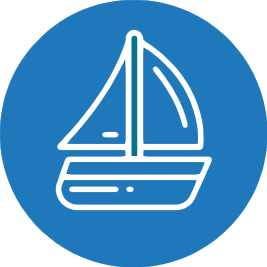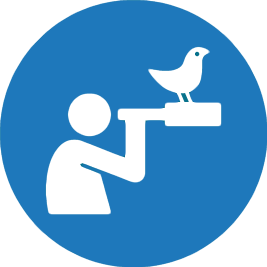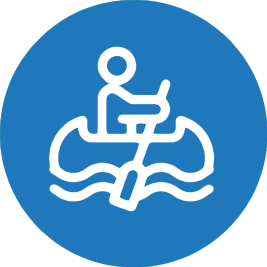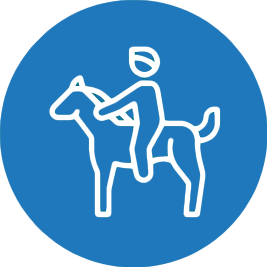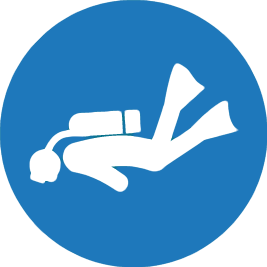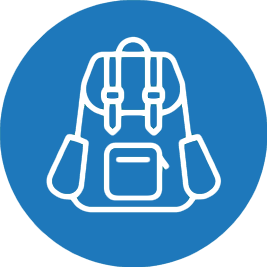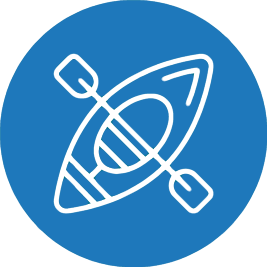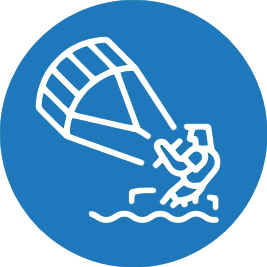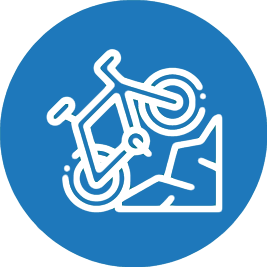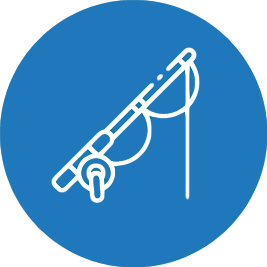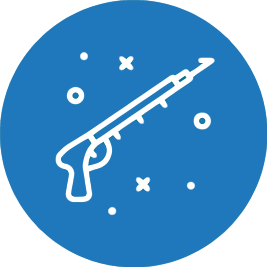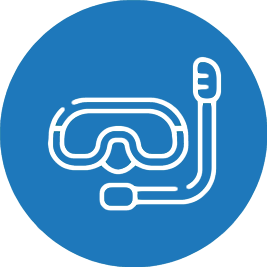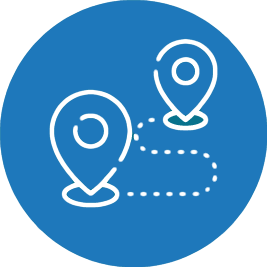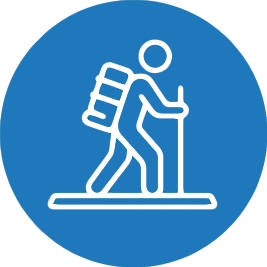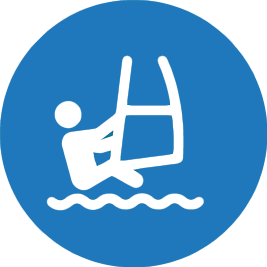 Holiday type
Family holiday, Romantic trip, Nightlife
Corfù (or Kerkyra in Greek) is the biggest of the Ionian islands. A fun location with natural beauties in the central part of the island, lovely beaches round the coast and crystal clear waters besides the traditional Greek spirit. The legend says that this was the island where Ulysses was born on. Who knows? Maybe if you visit it once you will want to go back there for the rest of your life!
Corfù is connected to land by an airport and a port, thanks to these there are many ferries and flights besides the chance to bring your own car on the island. From Corfù you can reach the Ionian islands of Paxos and Antipaxos besides having the chance to reach the continent where you'll find Sivota and it's beautiful Blue Lagoon. From there you can reach the nearby Diapondie islands of Othoni, Erikoussa and Mathraki.
Why choose Corfù?
Corfù is a combination of daily relax and nightlife parties, for this reason it is an ideal location for anyone! Gouvia, Ipsos and Kavos are the three parts of the island that are mostly visited by young tourists during the summer.
These places have many discotheques, clubs and bars where you'll have a great night out with some good music and plenty to drink. If you are looking for the best nightlife the village of Kavos is the place for you. Here you will find many tourists between 20 and 30 years old (especially english) partying all night until the early morning. It is almost like a tiny Las Vegas with clubs, bars, discotheques and even tattoo shops.
If you are looking for a romantic spot you can reach Gouvia from where you'll have the chance to admire a beautiful sunset from the church of Ipapandi. If you are hungry there are many restaurants that offer a wide variety of foods from all over the world. Another famous location on Corfù is Sidari on the north-western part of the island. In Sidari you can choose between a lively nightlife or beautiful beaches.
The most famous beach is Canal d'Amour, a bay with some particular rock formations that with time have been dug by the sea forming some canals that run under the island. It is considered a romantic spot because it is said that the couples that swim together in one of these canals are surely going to get married and love each other for the rest of their lives. The many creeks around the island also offer good spots for snorkeling and diving in peace.
The long coast of Corfù island has many different beaches. On the western coast the beaches are sandy while on the eastern one they are covered in pebbles. There are many beaches and some of them are worth visiting for more than one day. Let's see in detail which are the main beaches on Corfù.
Agios Georgios beach
A big and sandy beach where you will find many structures for tourists and centers where to rent the equipment for practicing water sports like windsurfing and surfing. There are parts of the beach that are free and often not very crowded if you are looking for a quiet spot. Last but not least there is a tavern that serves some delicious traditional greek food.
Agios Gordios beach
Agios Gordios is one of the biggest and best equipped gulfs of the island. The long, white, sandy beach follows all of the bay and its shallow seabed is perfect for families. It can be easily reached by car or by bus, there are many taverns and bar nearby and you will find many places where to practice some watersports.
Agios Stefanos beach
A rather big sandy beach from where you will find some ferries that organize daily trips to the Diapontia islands located nearby. It is served by some restaurants and bars that are close to the beach.
Arillas beach
This narrow beach is partly covered in pebbles and partly sandy. There are different taverns and bars that serve some nice food besides some places where to rent a canoe, a small boat or a paddle boat
Barbati beach
Barbati is one of the most famous beaches in Corfù to have received the Blue Flag award. The nearby town is located just behind the beach. In front of the beach you will enjoy the view of the Albanian coasts. The beach is covered in a mix of sand and pebbles. It isn't enormous but on it you can rent some beach umbrellas and sunbeds. You can also practice different activities like water skiing or windsurfing.
Benitses beach
A beach with a mix of sand and pebbles where you will find many centers that offer services for tourists. Here you will have the chance to rent boats, pedal boats and watercrafts. There is also a restaurant where to sit and enjoy a quiet day at the beach.
Canal d'amour beach
This famous beach is equipped with beach umbrellas and sunbeds while the bars nearby can be found just outside the sandy coast. Unfortunately it isn't very well indicated but it is still one of the most famous beaches of the island also thanks to the legend that is associated to this beach.
Gialiskari beach
Gialiskari is surrounded by pines that give this beach a magic atmosphere. The seabed is covered in sand and there are different services thought for the tourists that visit this beach. There are also many taverns and restaurants.
Gialos beach
Behind this small beach there is a hill that in certain hours of the day offers a relaxing shade where to enjoy some nice food even without having a beach umbrella. This beach is covered by a mix of sand and pebbles and doesn't offer any services for the tourists that visit it.
Glyfada beach
One of the most crowded beaches of the island, perfect for families thanks to its shallow seabed and for the presence of touristic centers nearby where to practice many different water sports.
Gouvia beach
Gouvia is one of Corfu's most famous beaches and even being quite small and covered in pebbles it is very well equipped. Here you will have the chance to practice many different watersports, try some of the delicious local food cooked by the taverns nearby or rent a boat.
Halikounas beach
This isolated beach is about 3 km long and famous for being a place where you can practice different watersports. There is a constant and fairly strong wind and for this reason it isn't usually very crowded. There aren't any restaurants or taverns where to get something to eat or drink unfortunately
Kalamaki beach
Kalamaki is one of the most popular beaches on the island. It's clear blue sea is a favourite destination for the Mediterranean sea turtle to lay its eggs and is protected by the National Marine Park of Zakynthos. There are umbrellas and sunbeds to rent but they are restricted to a few places. Try and stay here for as long as you can so that you can enjoy the wonderful colours of the sunset but then be sure to leave immediately after as it is forbidden to be on this beach after sunset!
Kalami beach
In Kalami like for many other beaches of the island you will have the chance to practice different water sports, rent a sunbed and try the delicious traditional food prepared by the taverns nearby. The beach is covered in white sand and it is very quiet as it can only be reached only after walking down a narrow hill. You can also swim to some of the small islands around the beach.
Kassiopi beach
In Kassiopi there are two beaches next to each other covered by a mix of pebbles and sand. The biggest of the two beaches is near the village while the other one is next to a hill. The biggest beach has many services for tourists like beach bars, taverns and sunbeds. On both of them you will have the chance to rent pedal boats, canoes and even book some guided diving tours.
Kavos beach
Kavos is another of the island's famous beaches. It is covered in sand, it is more than 3 km long and the shallow seabed is perfect for children and families. There are also some water sport centers, taverns and beach bars that are often very crowded.
Ipsos beach
Ipsos beach is very long and covered in sand. Here you will have the chance to practice some water sports or choose to spend part of the day in one of the taverns or beach bars near the beach. The seabed is very shallow and the waters are incredibly clean despite being located fairly close to a small port.
Marathias beach
The south-western coast has many gulfs and small creeks, Marathia is one of these. In some of the most isolated areas of the beach you will have the chance to be on your own even during August. There are taverns, bars and places that rent sunbeds and beach umbrellas. It's waters are crystal clear.
Messonghi beach
A beach covered in a mix of sand and small pebbles that is perfectly equipped with anything you may need. Here you will be able to practice different sports, try some of the delicious food in the local taverns or just rent a sunbed to relax all day. The atmosphere is made even more magical by the presence of a small river that flows in the sea in that point.
Mirtiotissa beach
This small beach is surrounded by rocks and it is close to the village nearby. Despite being close to the village it is very isolated and it isn't equipped at all. For this reason it a favourite for nudists that come here to enjoy the peaceful atmosphere. The waters around the island are also perfect for snorkeling.
Moraitika beach
Moraitika is another very famous touristic location and for this reason it is often crowded and equipped with anything you may need. There are taverns, snack bars and diving centers besides places where to book a daily trip to Lefkimmi. The seabed is very shallow and perfect for kids.
Paleokastritsa beach
In this gulf there are at least 6 small beaches covered in pebbles and sand. You can rent a paddle boat or a small boat to visit the caves nearby. The waters are a lot colder and a lot deeper than those on the rest of the coast.
Roda beach
Roda actually has two beaches, a smaller one and a bigger one. In the biggest one you will find taverns or places where to rent a small boat to visit the nearby beaches. Both the beaches are well equipped for tourists.
Sidari beach
Two sandy beaches equipped with beach umbrellas and sunbeds, here you will have the chance to practice many different activities besides renting paddle boats, canoes, water skis and choosing a spot to go diving.
There are many things to choose from when visiting Corfù. Here you will be able to practice water sports, go for long walks, go for some cultural organized trips and last but not least many boat trips to the nearby islands and around the coast.
Visiting the Achilleion
The first place we suggest you visit is princess Sissy's residence. The residence is a villa that has made Corfù famous all around the world over the years. The island is so beautiful that the princess decided to spend many summers here. The name comes from the statue of Achilles located at the villa's entrance. We highly recommend you visit this monument when in Corfù.
The Venetian fortress
This important monument is located in Corfù city. It can be visited until late at night and we suggest you go there after a day at the beach when the temperatures lower down a little and walking around the fortress' rooms and courtyards becomes a pleasure.
Vlacherna Monastery
Near Kanoni peninsula (located near the island's airport) on a small island connected by a bridge you will find this small monastery that is definitely worth visiting. From here you can carry on your tour and carry on to Pontikonissi where you will find Pantakratora church. If you want to reach it you just have to follow the indications for the airport.
A trip around Corfù (Kerkyra)
Corfù city (Kerkyra) is a must when visiting the island. The narrow paths give the town a picturesque and unique atmosphere that will remind you of the island's traditions. There are constructions in Venetian style that contrast with the Byzantine art besides traces left from the English.
Boat trip to the islands around Corfù
In Corfù you can take part to some organized boat trips to the smaller islands nearby. Most boat trips leave from the island's old port. You can choose if visiting the islands of Diapondia (Mathraki, Othoni and Erikoussa) leaving from Agios Stefanos port. Another destination for the boat trips are Paxos and Antipaxos, where you will find some of the nicest beaches of the Mediterranean.
In both cases it will be a great experience, especially as the trips include a grilled meal onboard. There are also many diving centers where you will have the chance to take part in a diving lesson or rent the equipment. The Ionian's seabed is extraordinary and for this reason we suggest you to go and explore it!
Getting around Corfu is very favorable. Corfu is an island with a good public transport network . So to move between the main villages and the most important beaches, it will be enough to have bus timetables with the passages and parts according to the destination. If, on the other hand, you want to move independently of bus timetables, it is better to rent a car or scooter. <! - Cutting ->
Renting a car in Corfu
There are several car rental agencies in Corfu, located at the airport, at the port and in the main countries such as Gouvia, Sidari or Paleokastritsa. For the car rental the European driving license and attention will be enough. and you want to visit the nearby islands, inquire first if the insurance taken out provides for the transhipment. If you are looking for a cheap car rental, better go to the countries to the island.
Alternatively the scooter could be a good solution, as it is cheaper, but obviously suitable for a couple. The roads of the island of Corfu are in good condition, so even by scooter it is possible to travel them without difficulty.
Getting around by taxi in Corfu
Given the distances moved by taxi, it would become too expensive, perhaps even more than the rental of a car or a scooter. It could be a good solution to decide to travel to Corfu by bus, and then choose the taxi solution for times that go beyond the movements of the buses.
The island of Corfù has an international airport, for this reason the best way to reach it is to get a direct flight without having to stop in Athens and getting a second airplane for Corfù. Another interesting way to get there is to leave from an Italian port as the island is very close to Italy.
Reaching Corfù by plane from Italy
As previously said the most comfortable way to get to Corfù is certainly to take an airplane. Here are some of the best cities to leave from italy: Naples, Milan and Rome. from these airports you will find direct flights to Kerkyra. During the high season there are flights on a daily basis. Here are the low cost companies that are more convenient: Easyjet, Ryanair, Volotea, Vueling and Bluexpress
Reaching Corfù by plane from Athens
If you can't find a direct flight for Corfù don't worry. There is also the chance to take a plane for Athens before taking a second flight for Corfù. If you arrive in the Greek capital early in the morning and your flight is in the evening you can take advantage of your free time to explore the island's city. If you visit it remember to go and see the acropolis, a must see!
Reaching Corfù by ferry from Italy
If the flights are too expensive or you don't like flying you can always choose to take a ferry for Corfù, especially because you will have the chance to take your vehicle with you and this will make everything easier and cheaper once you reach Corfù.
The ferries for Corfù leave from:
• Ancona (14 hours travel)
• Bari (11 hours travel)
• Brindisi (7 hours travel)
• Otranto (2 hours and 30 minutes travel)
Corfù can also be reached by bus. For example if you are on holiday in Greece's continental part you can reach Corfù from the Ionian sea. All you have to do is to take a bus for Igoumenitsa, where you will get your ferry for reaching Corfù.
In Corfù there are many accommodations and hotels to choose from, most of these are located on the island's coast and main towns. The island is very big and often often also very crowded, just in the city of Corfù there are many hotels, pensions and apartments. The prices on this island are quite high, especially during the high season.
In other parts of the island like Kassiopi, Paleokastritsa, Benitses and Pelekas you will find more hotels, resorts, apartments besides camping sites, pensions and hostels that will certainly be cheaper options for spending the night out and saving some money that can be used for one of the organized excursions or for enjoying some delicious Greek food.
Where to stay in Corfù
Inside the city of Corfù there are many structures that are very close to the island's most important attractions that can be reached on foot. One of the best places is the Corfù Palace that is 10 minutes away from the city center and has a wonderful view of the sea. Corfù Palace was also one of the first hotels built on Corfù.
For the most romantic people in the historical village of Perithia there is a wonderful restored house with six rooms designed in Venetian style with private balconies. If you are travelling with a family there are many structures near Sidari beach, close to the island's center. In one of them there are 31 elegant and modern rooms, a restaurant that serves typical greek food and even a swimming pool.
If you are planning to stay by the sea and don't want to spend a lot of money you can choose less well known areas like the small villages in the island's center.
Studios and apartments in Corfù
Also in Corfù, like most Greek islands, there are many typical studios, small apartments with kitchens, bathrooms and even balconies and verandas. There are also many apartments spread throughout the island, most of them are located in the city of corfù and are rented directly by the local people.