Faster connection
Plane and Ferry
Connections
Plane and Ferry
Healthcare
Emergency medical service
Tourist presence





Nightlife under 30





Nightlife over 30





Points of interest
Papanikolis Cave, Agios Ioannis
Activity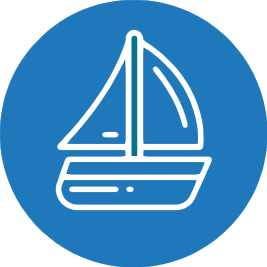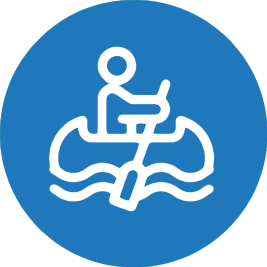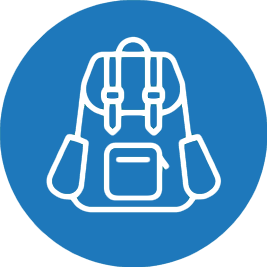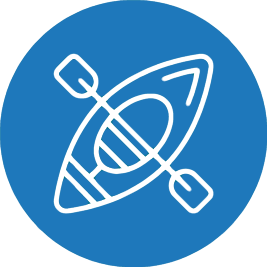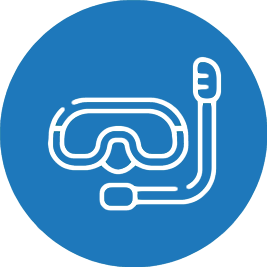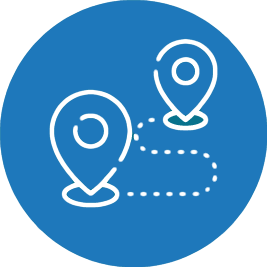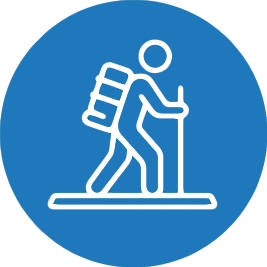 Holiday type
Romantic trip, Sea and Relax
Meganisi is part of the Tilevoides archipelago, it includes 16 small islands located close to the bigger island of Lefkada. There aren't many people living on this island and most of these are located in the island's northern coast while in the southern part you will find many beautiful caves and creeks. There aren't usually many tourists in Meganisi and for this reason it is a lot quieter than Lefkada.
There aren't any ferries for Meganisi from Athens, in fact the only ferries that reach this lisland leave from the port of Nydra in Lefkada. The ferry leaves 4 times a day from Nydri and reached Meganisi's two ports: Vathi and Spartochori . The trip usually lasts around 40 minutes.
Why choose Meganisi ?
This island doesn't have many inhabitants and isn't very touristy. Perfect for a daily tour from Lefkada. Some beaches can be reached on foot while other ones can only be reached by boat. The water is crystal clear and during the summer many private yachts and luxury boats.
The most picturesque village on the island is Vathy. A perfect place for walking along the beach and where to enjoy some typical food in one of the many taverns. Agios Ioannis, Fanari, Spilia and Barbarezou are the most popular beaches.
As previously said it it is an ideal place to visit during a daily trip from the nearby island of Lefkada. We recommend visiting Meganisi only if you love wild landscapes and the true typical Greek atmosphere that can only be found in these small islands.
There aren't many places where to get something to eat or drink in Meganisi yet. Despite this you will still find many small taverns and restaurants both in the island's beaches and viallges. Unfotunately there aren't many night-clubs and the few ones you will find are all located in Vathi.
There are many beautiful beaches on Meganisi. Many of them are on some small bays or reeks that surround the island and that can be explored with a small boat. If you are visiting the ionian islands a trip to see this island's beaches is a must. Here are some of the most famous ones:
Agios Ioannis beach
This beach faces the western part of the island and it very close to Lefkada's coast. If you really wanted you could swim from one to another for how close they are. A long and narrow beach with white pebbles and turquoise waters surrounded by trees and mediterranean vegetation. There aren't any beaches or structures so if you visit this beach remember to bring anything you might need from home.
Atherinos beach
Located on the north-eastern side of Meganisi this beach is covered in pebbles and unfortunately it is isn't very easy to reach. A beautiful beach perfect for someone looking for a relaxing and quiet place. There aren't any structures for tourists or any bars/taverns. You will have to bring anything you may need directly from where you are staying.
Fanari beach
Clear and not very deep waters covered in white pebbles and rounded rocks. Fanari is rather isolated and it is surrounded by a natural atmosphere. Beach umbrellas and sunbeds can be rented on the beach. There are also a few bars and taverns.
Limonari bay beach
Limonari is located in the south-eastern coast of the island and it is one of the most famous ones. This small creek has a kiosk that serves cold drinks and not much else. Perfect for resting and relaxing. The beach is covered in pebbles and it is partly equipped.
Spilia beach
Rather than being a beach it is a small creek covered in pebbles that faces north. It can easily be reached from the nearby island of Spartachori. Near the beach there aren't any services if not a few taverns. It can easily be reached by car or on foot. There is also Papanikoli cave halfway around the piece of land that surrounds Meganisi.
An interesting fact is that there is a Second World War submarine that got stuck in the cave after a German attack. The sea is very deep and there is a small beach that can only be accessed by boat.
In Meganisi you can choose between different routes to take even if the island is only 20 square kilometers. There are many churches, windmills, beaches and caves to visit. The windmills are widespread throughout the island and bleand perfectly with the landscape. Here are some of the main attractions and activities in Meganisi.
Churches of Meganisi
There are many historical and artistic monuments located in the local churches and monasteries spread around the island. If you are planning to visit the churches and monasteries remember to cover yourself properly as otherwise your access will be denied. The churches of St. Nicholas, St. Hellen and St. Constantine are located near Katomeri village.
The monastery of St. John the baptist is located on the western side of the island, the legend says it was built in 1477 and then destroyed by pirated that invaded the island. There is also another legend that says that a statue was thrown in the water by the invaders before being found by a local fishermen and restored by a monk that is said to have also restored most of the monastery.
Meganisi's cave
The caves that are definitely worth visiting are Papanikoli and Cyclops, both located in the long strip of land near the curve that takes to Kalamos. Papanikoli cave gets its name from the German submarine that hid here during the second world war.
The cave is 30 meters deep and even has a small hidden beach that can only be reached by boat. Another cave that is said to exist is Polifemo's cave, the cave that was inhabited by a cyclops that Ulysses had to trick in order to survive.
Boat trips in Meganisi
If it's true that the island is a common destination for a daily trip from Lefkada, also the opposite happens quite often which means that many daily trips are organized to visit Meganisi. Taking part in a boat trip you will have the chance to visit the tiny islands of Kastos and Kasos besides the uninhabited island of Kithros located south from Meganisi.
How to get around Meganisi? Our advice is to embark your vehicle (even for hire, respecting the contract signed if there are special conditions for boarding the car), otherwise you will have to get by on foot to visit the island.
In fact, there is only one bus that travels from Spartohori and Vathy 5 to 7 times a day. Consider that if you want to visit the island in all its points, in addition to thinking about a boat trip, it is better to have your own vehicle.
Renting a car in Meganisi
There are also car rental agencies: I recommend, especially if the holiday will be in the high season, it is better to plan ahead before leaving. Contact the agencies directly on site, or rent a car at Preveza airport after landing.
Rent a Scooter in Meganisi
In Meganisi there is also the possibility of renting a scooter. The roads are few and the distances between the various places are short. So for a couple vacation, the scooter could be a good solution.
Come arrivare a Meganisi? E' facile raggiungere l'isola di Meganisi soprattutto per il fatto che è molto vicina a Lefkada. La porta per l'isola è il porto di Nydri a Lefkada. Qui collegamenti quotidiani fanno la spola tra le due isole.
How to reach Meganisi? Reaching Meganisi is easy, especially because it is very close to Lefkada. The first place you will reach when arriving in Lefkada is the port of Nydri. Here you will find daily ferries that take you from one island to another.
Reaching Meganisi by plane
Atterrate a Preveza che è scalo internazionale ed è considerato "Aeroporto di Lefkada". Infatti questo fa di Lefkada un'isola greca con aeroporto. Una volta atterrati raggiungete il porto di Nydri dove con una breve traversata (25 o 40 minuti a seconda del traghetto) sarete a Meganisi.
Raggiungete Nydri in auto dall'aeroporto di Preveza se avete intenzione di noleggiare qui un'auto, oppure in taxi. You will land in Preveza which has an international airport and is considered Lefkada's airport. Once you've landed you can reach the port of Nydri from where, after a short trip (25/40 minutes according to sea conditions and ferry speed) you will be in Meganisi. You can reach Nydri by car from the airport of Preveza if you are planning to rent a car or a taxi.
There aren't many accommodations and hotels in Meganisi. Since it is very small it is considered a "satellite island" of Lefkada and there aren't many structures for tourists especially as most people come and visit the island for daily excursions. In the center of Vathy there are many hotels that have fairly cheap rooms. If you are looking for something a bit more luxurious there is also a resort that offers all the commodities you might need.