Healthcare
Emergency medical service
Tourist presence





Nightlife under 30





Nightlife over 30





Points of interest
Pavlopetri, Monevasia, Caves of Kastania
Activity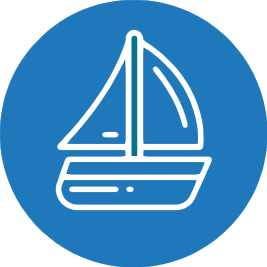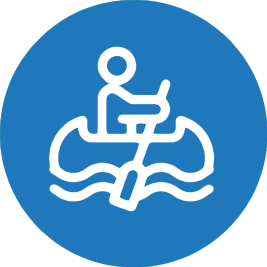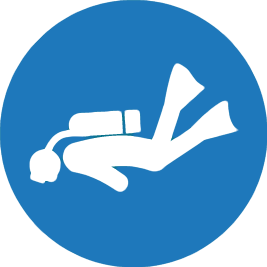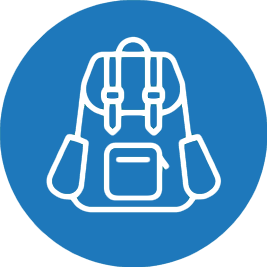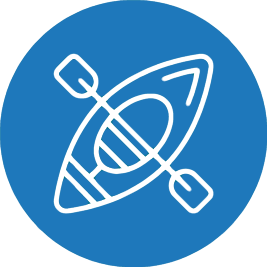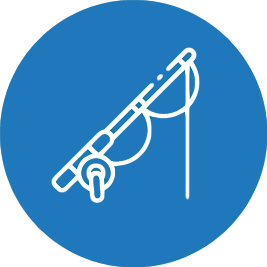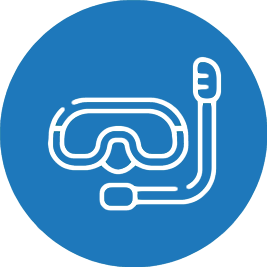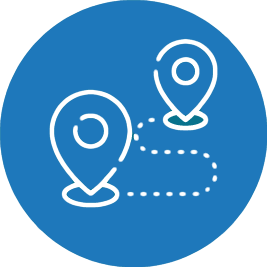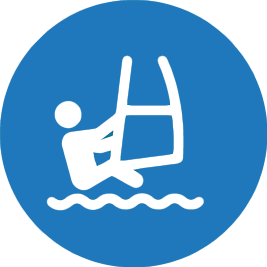 Holiday type
Family holiday, Romantic trip, Sea and Relax
The small island of Elafonissos (not to confuse with the beach of Elafonissos in Crete) is a pearl located between the Ionian and Aegean sea. It only measures 20 square kilometers and it is in the southernmost part of Laconia.
It is very famous for its white beaches and it can be easily reached in about 10 minutes from Pounta in the Peloponnese. An interesting fact is that over the last 100 years the small port of Pounta has gone from being 350 meters away from Elafonissos to 600 meters distance. Elafonissos is considered an island for families but it also an ideal destination for people that love travelling by motorbike, camper and in general want to visit a unique Greek sialnd. On the island of Elafonissos there aren't any car rentals so if you want to move around by car our suggestion is to rent a car in Kalamata or in Athens. In Elafonissos there are scooter and bicycle rentals. So organize yourself beforehand in order to avoid bad surprises.
Elafonissos and its caraibic waters
Once you have taken a ferry for Elafonissos you will be surprised by the shades and colours of the sea and by its glass like appearance that is given by the crystal clear water and the shallow seabed. The landscape of the island is truly magnificent. Elafonissos is one of the few islands of Greece that are considered the Carribeans of Europe. Once you arrive on the island you will immediately notice the island's most important and only inhabited center apart from a few groups of houses in the island's center and some camping sites.
In the main village you will find pharmacies, minimarkets, souvenir shops and motorbike rentals. As previously said in Elafonissos there aren't any car rentals and cars can't be rented even in the nearby locations of Pounta and Neapolis. Along the main road that runs by the coast of the island you will find most restaurants, bars, shops, pharmacies, mini markets, studios and hotels.
In the central part of the main inhabited center you will find other smaller hotels and studios surrounded by the typical white Greek houses that are common throughout the Peloponnese and contrast with the blue sky and sea.
There is also the typical Mediterranean vegetation close to the coast. As previously said there is only one main village but throughout the island you will still find quite a few isolated hotels, private houses and small studios besides restaurants that serve delicious traditional Greek food that you can enjoy while drinking some wine and admiring the wonderful sunset.
In Elafonissos there are also many Italian people that have moved there in the last years and that over time have bought many hotels, studios and restaurants that very many people visit each year. For this reason there is also an Italian atmosphere on this island that isn't as famous as it probably should be. All the nightlife is concentrated in the main village by the sea. You will find many taverns, restaurants and bars that play live and lounge music almost every evening.
Why choose Elafonissos
If you love beaches with white sand and crystal clear waters, Elafonissos is certainly an ideal island for you. This isn't the usual Greek island and it is in fact rather unique. Here you will find white sandy beaches, shallow sea beds and crystal clear warm waters that can't be found in the Cyclades or Dodecanese where the beaches are often covered in pebbles and where the sea is a lot colder between July and August. Last but not least Elafonissos is a wild and independent island that is slightly more expensive than most other islands as there are many tourists that want to visit it despite its small size.
The beaches in Elafonissos are all covered in white sand and have a shallow seabed. Contrarily to many other Greek islands even during high season it isn't usually very crowded (especially in July and August, when most tourists visit Greece).
White sandy beach
This is also because the beaches are all rather large and many people can enjoy them at the same time without feeling overcrowded. If you don't like travelling during the day there are also two very nice beaches (Kontogoni and Kalogeras) just by the main village that can be reached on foot.
Simos Beach
The best beaches although are located throughout the rest of the island. The best beach if you are travelling with small children is Simos beach as the seabed is rather shallow and all types of comforts and services for tourists can be found nearby. In order to choose the best beach we suggest you rent a scooter and decide you like best by yourself, this will also give you the chance to explore all the secrets and mysteries of this wonderful part of Greece. The island can be completely visited in 45 minutes according to what type of vehicle you have.
There are both completely wild beaches and beaches which are equipped with every comfort and service for the tourists that visit them. Simos beach Partially equipped with sunbeds and beach umbrellas this beach is covered in sand and it is considered one of Elafonisos' most famous beach. Simos is actually made of two beaches divided one by another by a small creek. The first beach is covered in fine white sand and the water has a unique turquoise color, the second beach is smaller but also in this case you will find fine sand and wonderful waters.
On the beaxch there is also a tavern that serves fresh food and even rents beach umbrellas and sunbeds. Behing this beach you will notice some sand dunes, some of which even reach the height of 10 meters. A truly unique landscape for the Greek and European standards. Simos is located about 5 km from Elafonissos and can be reached both by scooter and bicycle. You can also reach it by car but given the size of the island you may want to choose a cheaper and more practical option.
Lefki beach
Lefki beach isn't equipped with any comforts or services for tourists, it is covered in sand and located just behind Simos. It is covered in fine white sand mixed with small pebbles. The sand and colours of the water are the same as in Simos beach. Panagias beach Not equipped with any comforts or services for tourists this beach is located 4 km from Elafonisos.
This beach is very large and like the previous one it is covered in fine white sand and it is surrounded by warm waters with wonderful colors. Behind the beach there are some sand dunes (that are only found in this part of Greece) with some tall trees that offer some shade during the hottest months of the year.
Besides from the marvelous beaches in Elafonissos you will also find other attractions and things to do. Elafonissos also gives you the chance to go back to the continent after having landed in Pounta. You can visit the southern part of the region of Laconia.
Pavlopetri, the submerged city
After having reached Pounta you will also have the chance to visit the ruins of Pavlopetri that is part of the UNESCO cultural heritage. Here you will find a submerged city at about 4 meters of depth that dates back to more than 5000 years ago. There are many legends regarding Pavlopetri, one of which says that Pevlopetri is actually the lost city of Atlantis. Being located so close to the surface you will have the chance to visit it and even go snorkeling around its ruins. Unfortunately time and thieves have meant that the city has got ruined and nowadays only its ruins remain.
Monevasia
If you are travelling by car you will have the chance to reach one of the most fascinating places in the whole of Greece: Monemvasia. This place is also known as the Hellenic Gibraltar and it is a small rocky island connected to the mainland by a small bridge.
The oldest part of the town was built during the medieval age and it is located on a cliff. In the old part of the town you will find many old buildings that date back to the ottoman and Venetian occupations. Last but not least there is the Venetian castle from where you can admire a wonderful view.
Caves of Kastania
At about 26 km from Elafonissos you will find the caves of Kastania, some of the nicest and most visited caves in the whole of Greece and Europe. You can visit it by taking part in a boat trip that will take you all the way inside the caves in order to admire rocky formations, the stalagmites and the stalactites. The tour of the caves with a guide will last about 1 hour.
Elafonissos is such a small island that many people decide to move around it on foot. The island in fact only measures 20 square kilometers and is only 6,5 km wide. To give you an idea of how small this island is you can reach Simos beach (one of the nicest beaches of the island and of the Mediterranean) in just an hour on foot from the main village.
No busses in Elafonissos
If you decide to spend a vacation in Elafonissos one of the first things you should keep in mind is that there aren't any busses on the island. For this reason you will have to move around on foot or rent a bicycle or scooter directly in Elafonissos.
Renting a scooter to move around Elafonissos more easily
If you don't want to move around the island on foot you can always rent a scooter or a bicycle from of the island's rentals. Unfortunately you can't hire any cars on the island and you can't even reach it with your own vehicle as it is forbidden. So the only vehicle that you can rent in Elafonissos is the scooter.
Moving around Elafonissos by bicycle
Last but not least you can choose to rent a bicycle. Many bicycles are rented directly by the local people, especially those who rent accommodations, or by the scooter rentals. This is probably the best option as it will give you the chance to explore the island without having to worry about parking spaces and petrol stations. A wonderful way to explore Elafonissos!
Elafonissos is a Greek island without an airport. Given its size in fact it wouldn't be possible yo build an airport. The closest airport is in Kalamata, while the closest ports are located in Neapolis and Pounta.
Reaching Elafonissos by bus
First of all you will have to land in the airport of Kalamata in the Peloponnese or the airport in Athens. Taking a bus to reach Elafonissos isn't the best option that you can choose from. The best option is obviously to rent your own vehicle once you have reached one of the two airports.
Renting a car will give you the chance to travel without having to worry about timetables and getting stuck away from your accommodations. You can also choose to rent a scooter and a motorbike. Once you have landed in Athens you will find the local bus line that runs through Neapolis before reaching Elafonissos.
During the summer you can travel from Neapolis to Pounta by bus for just 2 euros. Once in Pounta you will find ferries that will take you to Elafonissos in 10 minutes. The busses that travel from Athens to Neapolis leave from the station of Leoforos Kifissou 100 (this can be reached after taking the line 51 in Piazza Omonia (the corner between Zinonos and Menandrou).
From Kalamata
If you land in Kalamata the journey is going to be a lot shorter as there aren't any busses and you will have to take a taxi or rent a vehicle in order to reach Sparti and from there Neapolis. Reaching Elafonissos by renting a car The best option to choose from as previously said is to land in Athen's or Kalamata's airport before renting a vehicle directly from there and reaching Pounta where you will take a ferry for Elafonissos.
Punta and Kalamata are about 200 km one from another and the journey will last between one and a half and two hours. Instead if you are travelling from Athens to Pounda your trip will last 4 hours and a half and the road is more than 350 km.
Ferry from Italy
Reaching Elafonissos by car or ferry from Italy If you take a ferry from Ancona you will reach Patrasso after 24 hours of navigation. Otherwise you can take a ferry from Igoumenitsa and the journey will last around 18 hours. Once you arrive in Patrasso you will have to reach Pounta (about 370 km one from another, 4 and a half hours journey). Last but not least you can go from Igoumenitsa to Pounta, the journey lasts 7 hours and a half and the road is 650 km long.
The quickest way to reach Elafonissos is to take a ferry from Brindisi. The trip to reach Igoumenitsa will last about 9 hours while if you are reaching Patrasso the journey will last about 17 hours. Reaching Elafonissos from Kythira Another valid alternative to reach Elafonissos is to first visit the island of Kythira, a Greek island with an airport. From Kythira you will reach Neapolis in about 75 minutes (price of 13,00 €), once there you will have to reach Pounta in order to reach Elafonissos.
Essential "rent a room", small apartments and large luxurious hotels. Unfortunately there aren't many hotels and accommodations in Elafonisos but most of the ones you will find are well equipped. You can also find apartments equipped with any comfort. The island has a strong Italian influence and many places have a true Italian atmosphere. Prices usually range around 70 euros per night for renting a hotel room.
An important thing to remember is not to drink any tap water on the island as you may feel sick after drinking it.