Faster connection
Flight with stopovers
Connections
Stopovers flight
Tourist presence





Nightlife under 30





Nightlife over 30





Points of interest
Flour Mill, Agios Isidoros, Prophet Elias, Medieval Castle, Agia Marina, Panagia Kavouradena
Activity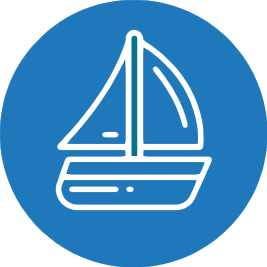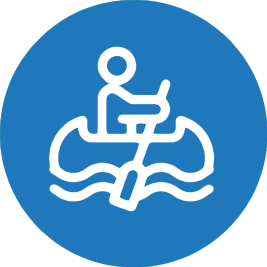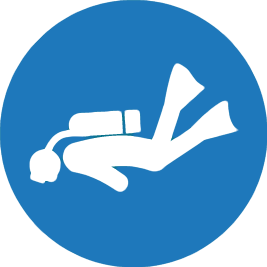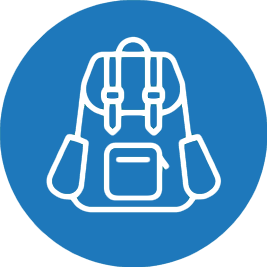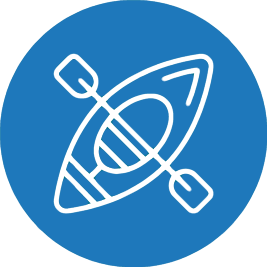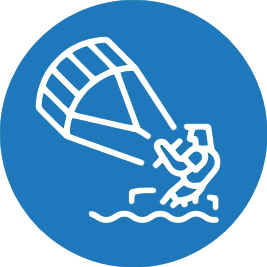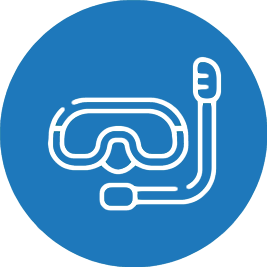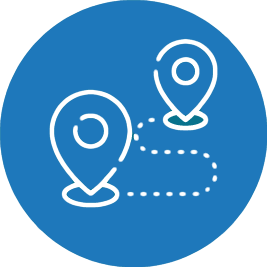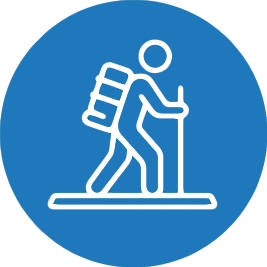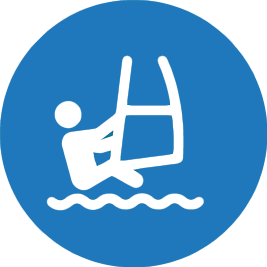 Holiday type
Family holiday, Romantic trip
So close to Kos, but yet so different, Leros isn't an island where you end up as a normal tourist following commercial routes while trying to visit another island. If you come here you will be able to see a lost greek world and a relaxed lifestyle. Even if the island wasn't considered by tourists for a long time Leros in the last twenty years has seen a rise in tourism due to its monuments, culture, architecture and landscapes.
Leros is green and lush, it has an excellent road connection and it is one of the only Greek islands where there is life both during summer and winter since a lot of Greek people move from the continent to the island!
Leros has an airport with daily flights to the island from Athens. There are also daily ferries and hydroplanes to Piraeus and all the other main islands like Patmos, Kalymnos, Lipsi, Samos, Kos, Rhodes, Symi and Nisyros. Boats can get to the island through two ports: Agia Marina on the eastern side of the island and and Lakki on the western coast. There could be delays or arrivals in a different port due to bad weather and it is always recommended to check the port of arrival in advance!
Why choose Leros?
Leros is an island for those searching for more than white houses with blue roofs and white sandy beaches. It's an island for the true Greek passionates where you will see different people living together and giving you an example of what life used to be like on these islands.
A lot of old people speak italian and you will notice how these cultures blend with each other to create a magnificent atmosphere. This peaceful island has relaxing beaches and villages that will make you feel at home! 
The fishermen's picturesque villages and the irregular coastline filled with pines, eucalyptus and tamarisk trees. Leros is also an excellent place for those of you who love good food without having to go to expensive and luxurious restaurants. All the food is homemade by the local women in the small taverns that you will find around the island. The whole experience if you are looking for a place where to feel at home and in total comfort like if you had always lived there!
Leros has many beaches that the tourists that visit the island can enjoy. There are both beaches with pebbles and with sand. Dome of them are very remote and unequipped while others offer many services to their visitors. There are also many great spots where to go diving (Leros diving center) or snorkeling
Alinda beach
A long beach located between the sea and an asphalted road where you will find many shops, cafes, bars and restaurants. This beach has perfectly crystal clear waters and a beautiful golden beach. You can also practice different water sports like canoeing, windsurfing and surfing while visiting Alinda beach.
Blefuti beach
A nice beach covered in pebbles that give the sea a beautiful blue shade. The beach is located north of the road that takes to the airport. Before reaching it you will have to pass the airport and the village of Partheni.
Drymonas beach
Located slightly more south than Gourna there is Drymonas. A narrow beach with golden sand located near the island's port. Behind the beach there are also some trees that offer some useful cover during the hottest months.
Gourna beach
Gourna is one of the longest sandy beaches you will find on Leros and in the last few years it has seen an increase in the services for tourists. Here you will be able to rent deckchairs, beach umbrellas and all the necessary equipment for practicing any watersport. You can easily reach this beach from Alinda by turning towards Gourna at the first roundabout.
Dio Liskaria beach
Located on the northernmost point of Alinda bay this beach is very narrow and equipped with anything a tourist may need during a day trip to the beach. The beach is a mix of sand and pebbles and nearby you will find a bars and taverns.
Merkies beach
At a kilometer from Laki you will find Merkies, a sandy beach surrounded by tamarisk trees. Nearby you will find a restaurant and a bar where to take a rest and relax while sipping a fresh drink.
Panteli beach
Panteli beach has been growing in popularity in the last 3 years. The beach is equipped with everything a tourist may need like beach umbrellas, deckchairs and water sport centers. At the end of the beach after passing Zorbas establishment you will see a free beach besides a cafe where you will be able to rent anything you need.
Koulouki beach
Surrounded by a lush and green vegetation this beach has some wonderful golden fine sand that is perfect for children and families. We suggest you to visit the small restaurant nearby as it serves some delicious food and from where you'll be able to see a magnificent view of the sea.
Vromolithos beach
With it's bright blue colour and shallow seabed it is one of Leros' nicest beaches. The waters start off as very shallow but become quite deep after a few meters, for this reason if you visit the beach with kids be careful! Vromolithos beach is covered by a mix of pebbles and sand and it is also equipped with everything you may need like beach umbrellas and deckchairs.
Xirocambos beach
Xerokambos is a quiet farming settlement on the far southeastern flank of Crete. The extreme south-east coast of Crete offers a gem with topography of sweeping cave-filled mountainsides, pausing briefly to house Xerokambos itself before two long sandy beaches and great swimming in beautiful waters. Its isolation means that tourism is pretty much low key and the busiest period is July and August with a lot of locals visitors as well.
Leros is famous for the beautiful beaches, delicious food and bright sun besides many historical monuments. A very quiet island that is far away from the vibrant nightlife of other bigger islands. In the main villages you will find many bars and taverns that during the weekend, in the high season, often have live music and dj sets.
On some of the beaches you will have the chance to practice many different water sports like snorkeling and diving. Lets see what to do in detail:
Diving and snorkeling in Leros
In Leros there are some very well organized diving centers where you will have the chance to visit many underwater relicts around the island, it is fitted for both amateurs and professionals. The staff is very prepapred and ready tot each you all there is to know!
Boat trip in Leros
There are some organized boat trips that leave from Lakki (Leros' main port) and from the second port of agios marina. The main destinations for these trips are the semi-deserted island of Levitha, where you will find some beautiful beaches, and to the smaller islands located all around Leros where you will have the chance to spend a day on a quiet and uninhabited island. Almost every trip includes a barbecue on the beach.
Saint Isidoro church
This mysterious church is surrounded by a magical landscape. It is located on a cliff in the sea and can only be reached by crossing some ladders that connect it to the rest of the island. Particularly beautiful during sunset, the moment of the day when we suggest you go and visit it.
Towers and castles
Virgin of Panteli castle is one of the best places to visit in Leros. It is the tallest point of the island, from where you can admire a unique view of the Aegean sea and of the other islands of the Dodecanese. The road is very barren and when going through it you will have the chance to see the typical windmills that are spread around the island.
Panagia castle is an example of Byzantine medieval construction, inside which you can visit a beautiful church. During the summer there are also many theatre plays. We also suggest you stop to have a happy hour in one of the local windmills and try some Ouzo and other delicious greek traditional dishes.
Water sports in Leros
On the most equipped and crowded beaches of the island you will find different structures where to rent the equipment for going windsurfing, snorkeling or diving besides different vehicles like water scooters, canoes, kayaks and water skis.
Bowling game
Last but not least in Leros you will have the chance to play a game of bowling. An unusual activity that you will only find on Leros island.
How to move around Leros? Probably the easiest way to get around the island is by taking a taxi, these are available at reasonable prices. Or else you can choose if renting a scooter or taking a bus (don't count on the timetables and reliability of the busses though).
Renting a car or scooter in Leros
On the island there are also car and scooter rentals. Most of the agencies are located near the island's port, airport and in the two main villages. Prices range from 20 €/day during low season and 35 €/day during high season while for renting a scooter the prices go from 18 €/day and 25 €/day.
Moving around Leros by gullet
Probably the best way to explore the island's beaches is to take a gullet that leaves from one of Leros' ports. This is also a great solution if you haven't rented a vehicle and you would rather explore the island's coasts. During the summer these boats or taxi boats will take you to the island's most inaccessible beaches.
Leros has an airport and for this reason taking a flight is certainly the best way to reach it. Unfortunately it only recives national flights so you will have to first stop in another international airport.
Reaching Leros by plane
For example you can decide to stop in Rhodes airport. In fact, many low cost airlines fly to this island and Leros is only 40 minutes from it. You can also decide to take a flight from the airports of Karpathos (10 minutes flight) and Athens (50 minutes flight). Leros is served by Olympic airways, which connects 5 islands in the Dodecanese: Astypalea, Kalymnos, Karpathos, Kasos and Rhodes. A good option for a direct flight.
Reaching Leros by ferry
The ferries stop in one of the two ports on the island: Agia Marina on the eastern coast and Lakki on the western coast. According to the weather conditions your ferry might stop in one rather than the other one. There are also hydrofoils that stop in the islands of Kos, Kalymnos, Patmos, Samos and Rhodes. For example you can fly to the islands of Kos or Rhodes before taking a ferry for Leros.
Otherwise you can leave from the port of Piraeus. You will first have to fly to Athens where you will take a taxi/bus to reach the port of Piraeus where you will find a ferry for Leros, the journey usually lasts around 7 and a half hours and costs around 42,00 € per person. 
Leros is a quiet and relaxing island where there are different small hotels, apartments and studios. Here there aren't any big hotels and international tourism isn't the island's main as people have only started visiting it in the last few years. Most of the tourists are Greek people from the nearby islands or from the mainland that come here to spend their vacation.
Where to stay in Leros
On the island of Leros there aren't many places where to stay. Agia Marina hasn't got any structures or buildings. The only places where you will find any hotels or apartments are Pandeli (in the southern coast), Krithoni and Alinda (in the northern coast) and Platanos. There are also some isolated houses that can be rented besides some apartments, studios or even villas. These can be quite difficult to reach by bus so before leaving you should choose if renting a vehicle or not.